Good morning. Coming to you with a hot cup of coffee while the rain comes down. So much for a morning hike. But it's been so fun going through my inspiration files and I've chosen five beautiful kitchens to share with you for Friday Eye Candy. Plus I am reviewing our new black chairs so let's get right to it.
SOFT TONES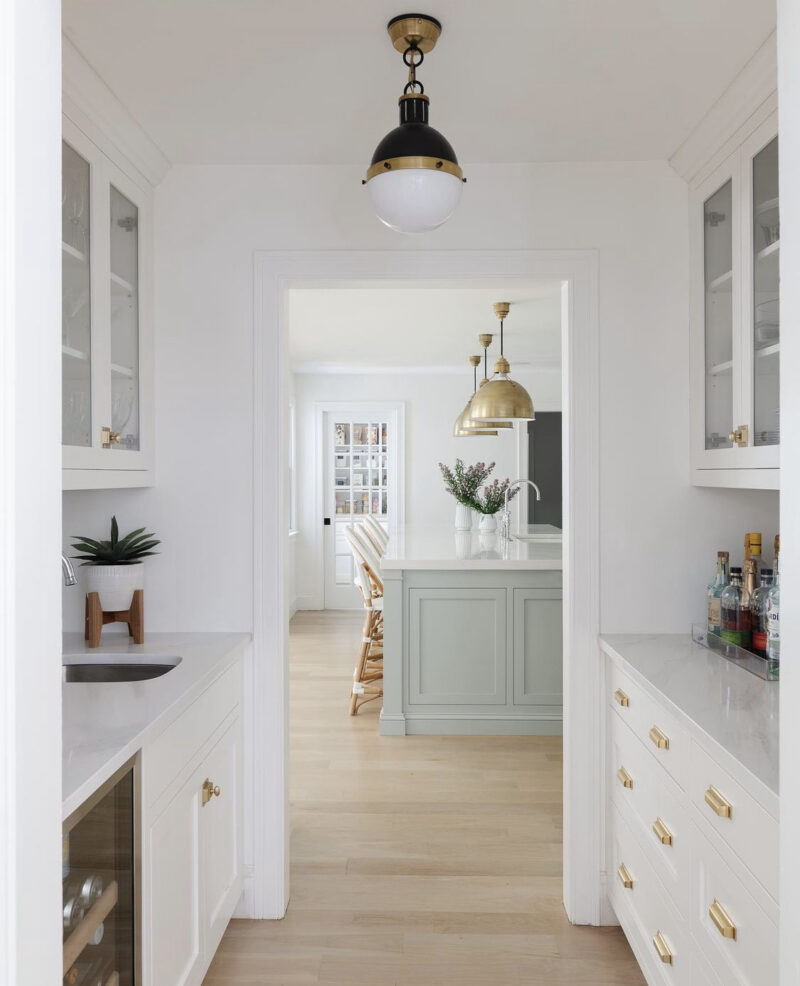 This is simply beautiful. It's clean and classic and I love the hint of black with the pendants. Such a pretty coastal vibe with the pale green island.
BEAUTIFUL NATURAL LIGHT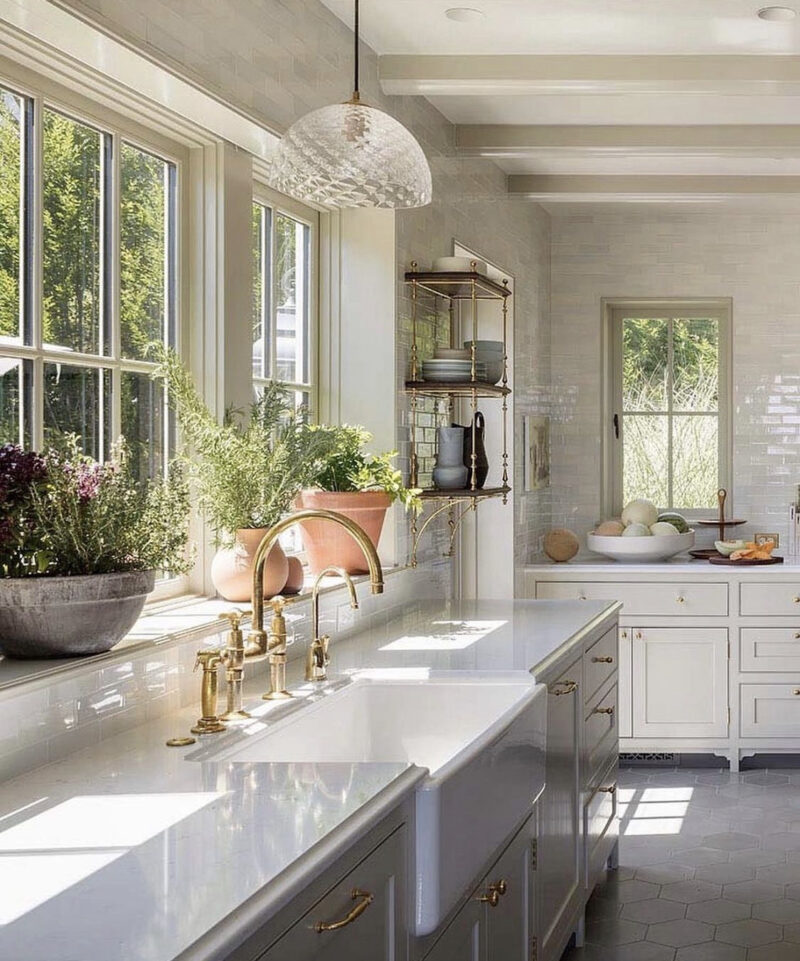 Do you see the shelf to the right of the sink. Oh my! Just so lovely. And all fo that natural light coming in is a dream.
WARM AND INVITING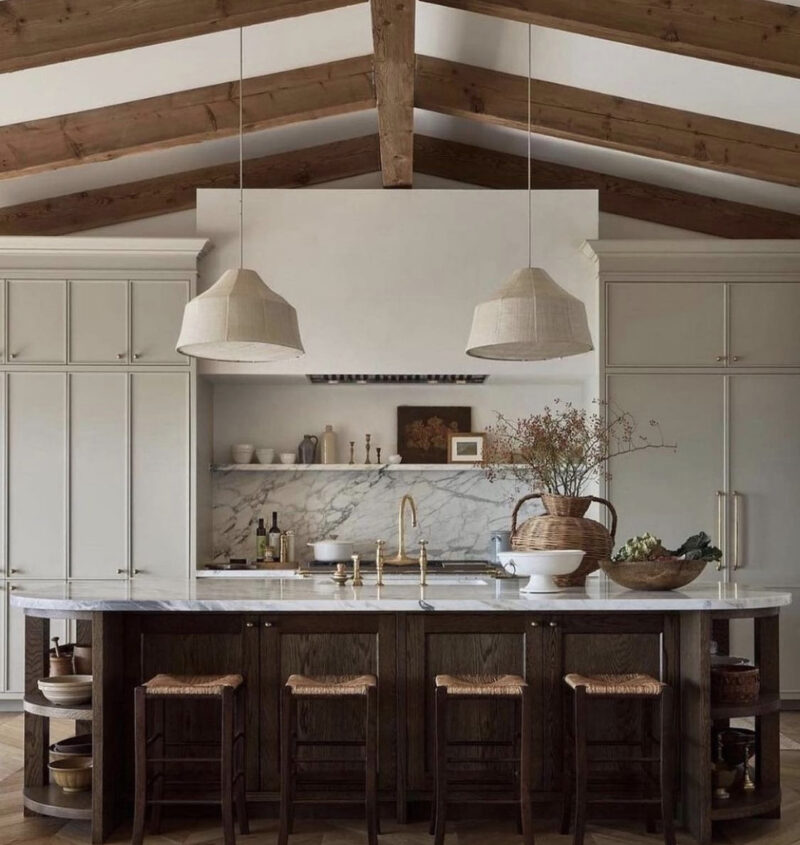 Yes to all of this. This has been part of my inspiration for quite some time. I love the warm wood tones, texture, and beautiful marble shelf. All so good. I also am drawn to the oval shape of the island.
OPEN AND AIRY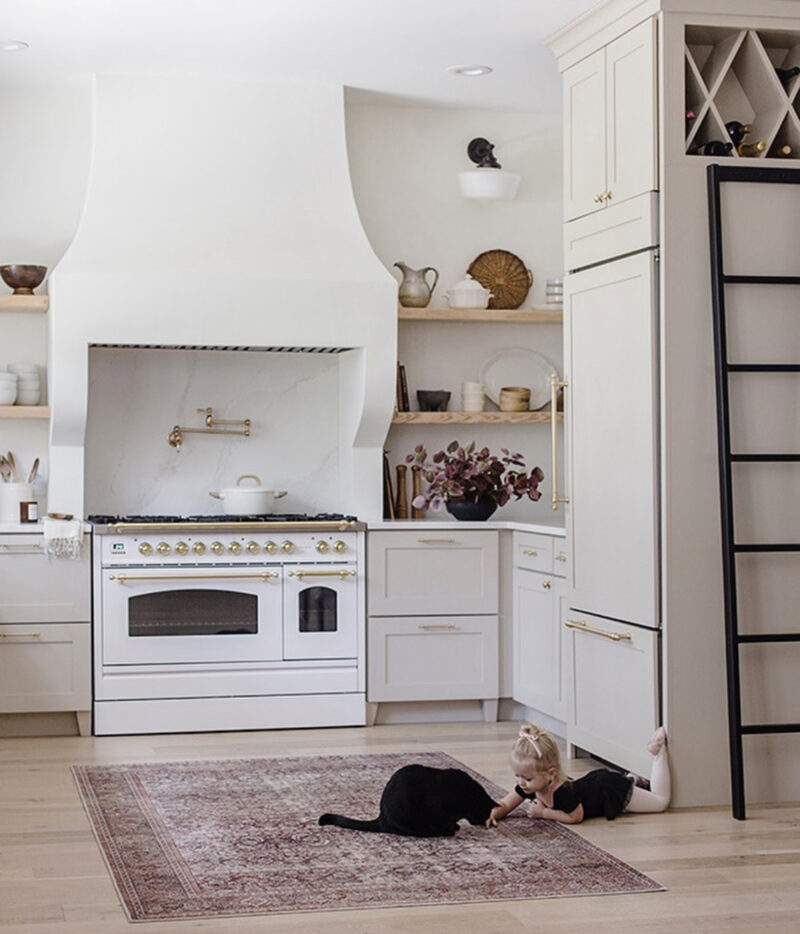 Proof you don't need an island. This kitchen has so much charm. The open shelves are calling my name. I love Jenna Sue. It's really fun watching her and her husband restore homes. And how darling is her little one?
DIY DREAM KITCHEN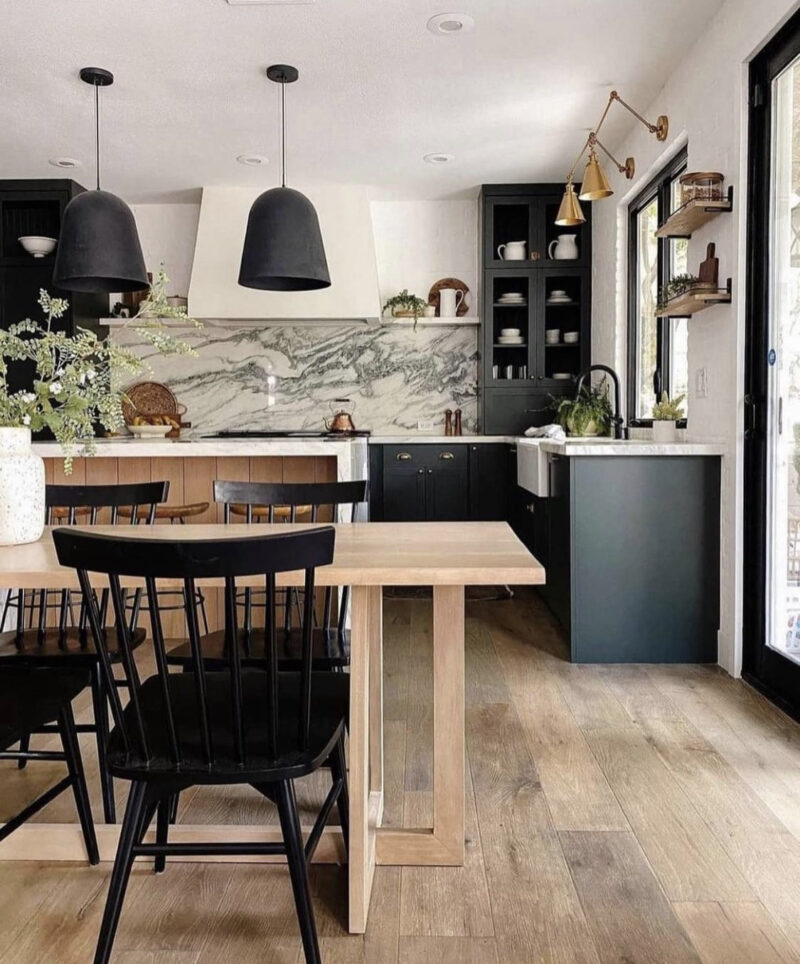 Angela Rose is a force. She is not only a bright light in this world, but she can do anything. And I truly mean that. If you don't already follow her, please do. She created this entire kitchen with her own two hands. Unreal.
Looking at this image reminded me of our new black dining chairs so I wanted to do a quick review for you.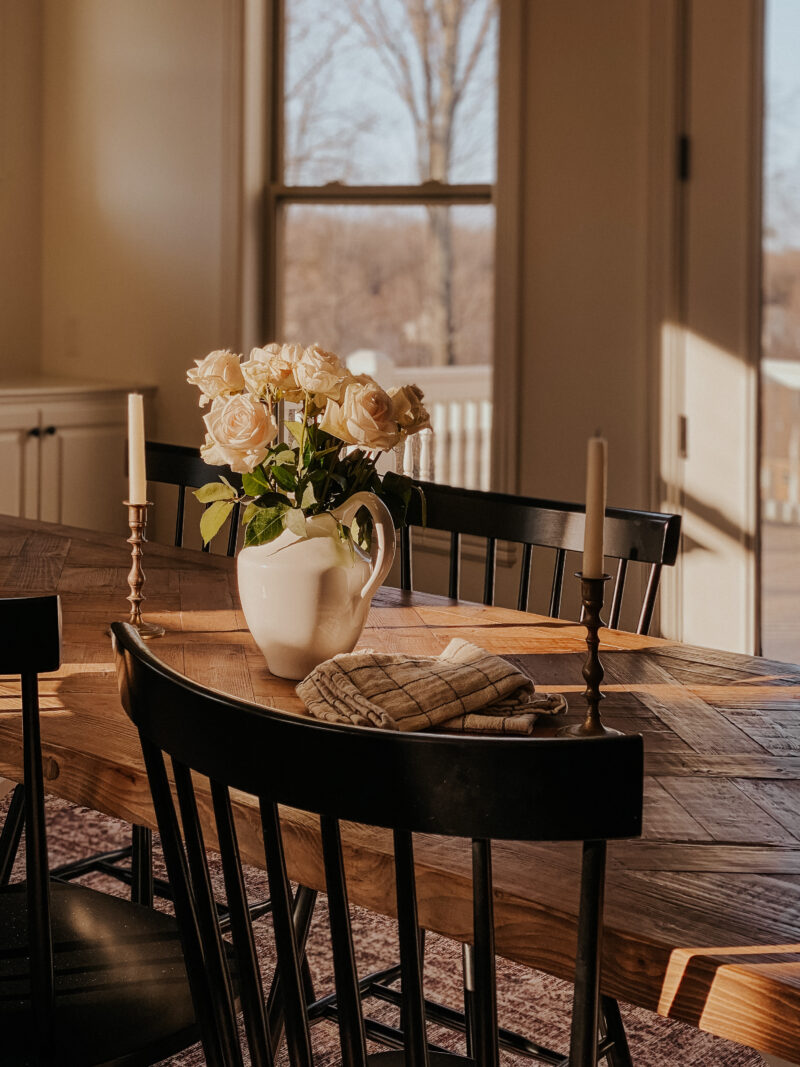 In short, we love these chairs. I was worried they would be uncomfortable, but truly they are not. They are a great scale and I would buy them again.
The only issue so far is that the little pegs come out of the legs (they are purely decorative) so I used a touch of superglue and all is well.
Considering the price point, we couldn't be happier. We did try the Serena and Lily version first and the scale was too small. It's my fault for not paying attention to that. My husband looked a bit silly sitting in them. Having said that, they are beautiful but these fit our space better and are far less. Plus they arrived quickly which was a huge bonus. West Elm also carries a version of this chair in a set of two.
What is on your agenda for this Friday? I need to sneak in a work out and give the house a deep clean. Glamorous, I know. But it will feel good going into the weekend with a clean home. See you back here tomorrow for a fun Saturday Shopping post.