In case you missed it, I did my own spin on 'If You Give a Pig a Pancake' this week and chatted about the new bathroom remodel we are now faced with! So in light of that. . . I am searching for inspiration. I am trying not to rush into things and really make wise choices. Here are some beautiful spaces to get the ball rolling.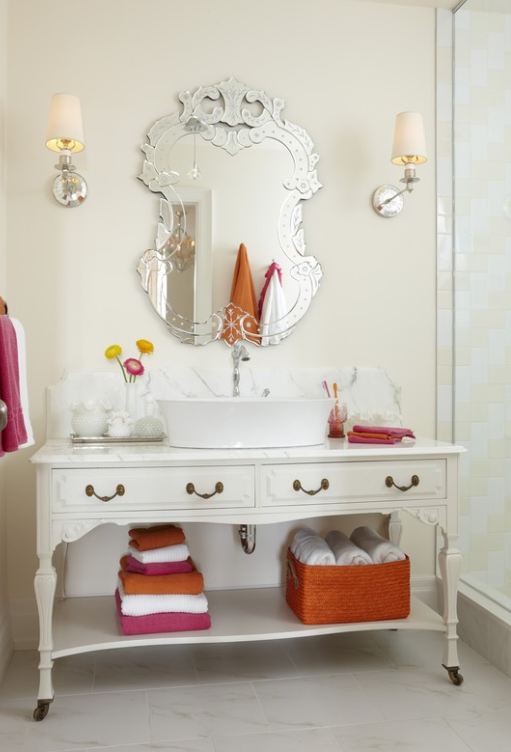 sarah richardson Talk about kicking this off right! If I didn't need storage I would be all over something like this. I always gravitate towards the pops of color that can easily be switched out. ..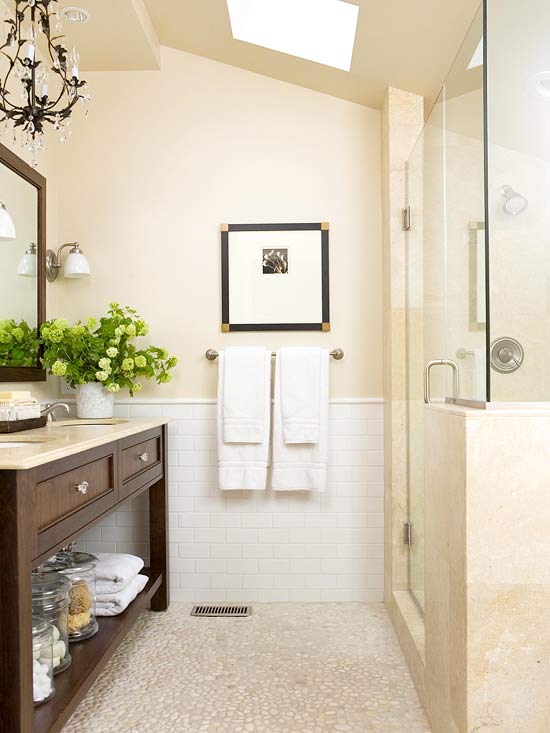 bhg and I spy frames I made here! Forget the kids room! This should be my bathroom. Which I still have not tackled, by the way. So beautiful. …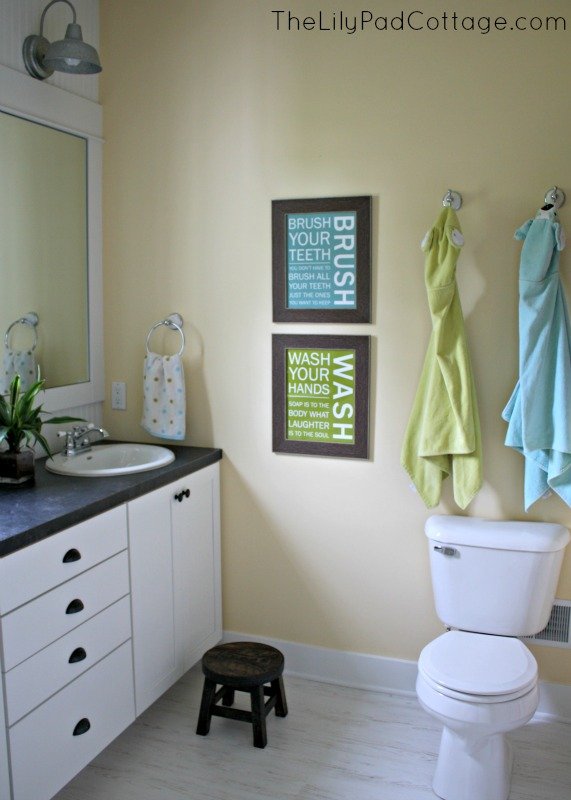 The Lilypad Cottage The artwork and sweet stool caught my eye. So many great ideas. White cabinets are always a home run. …
Caught in Grace I love this vanity. I am debating using it in our new bathroom. I also swoon over those bright striped towels. …
Emily A Clark And here is the same vanity painted green. I love how Emily added great color. So much inspiration. … ………….. i want to feature you .. Now it's your turn!! Do you have a bathroom that truly shines? I am searching for next week's eye candy on Instagram. You can find me @athoughtfulplace. If you would like to submit your own bathroom as inspiration I would love it. Just post a photo to your IG account and use the hashtag #athoughtfulplacefridayeyecandy. I will feature a handful of inspirational bathrooms next week.