I'm over the moon that it is Friday. Did you all have a good week? Behind the scenes over here, we are on day 2 of a photo shoot with Better Homes and Gardens and I was so thankful to wake up these beautiful blooms this morning. If only fresh flowers would always magically appear all of our homes! Wouldn't that be amazing?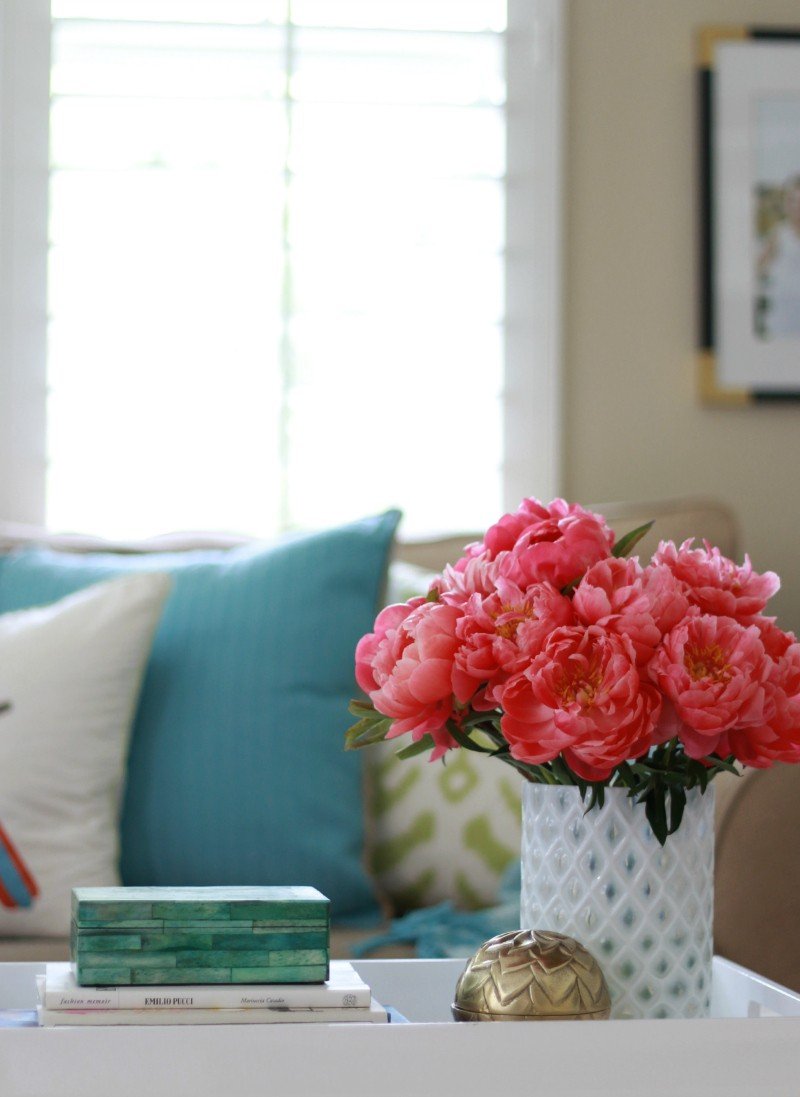 I am excited to share some tips and tricks I've learned from watching the professionals. They have been a blast to work with and I am enamored with watching them work their magic.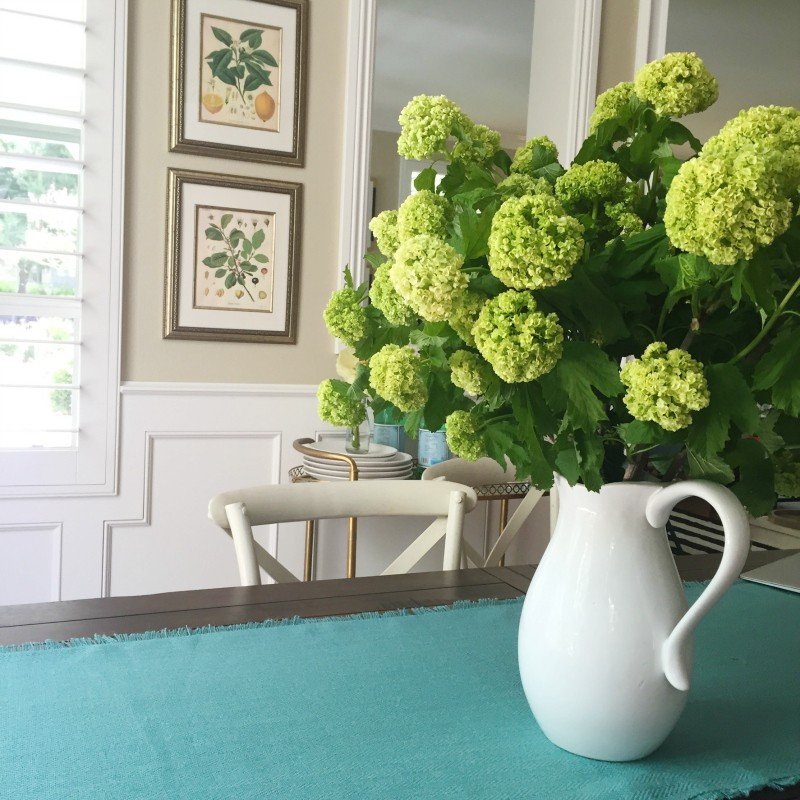 I posted this photo on Instagram and many of you commented and sent me emails asking about the prints. I had posted about them quite a while ago but needed to dig up the source again.   We have loved having these in our dining room.
Did you see Carmel's artwork? GENIUS. Wait until you see how she made this. I never would have thought of this.
And in fashion news, this darling tank caught my eye as well as this bow blouse. Too darn cute. And this tried and true dress is a favorite of both my sister and myself. I love the feel and you can't beat the under $40 pricetag.
And have you seen my Boutique? I created it as a place to round up what I am wearing as well as finds under $25. You can see it here or access it from the Fashion tab at the top of my blog. Hope you find it helpful.
SALE ALERT: J Crew is having an awesome Spring sale. Use SALETREAT to get extra 30% off sale prices. And final sales are 50% off. I love these tunics  and these gingham shirts are down to $40. And with the 30% off this clutch is now in my cart.
Happy Friday, my friends. Thanks for popping in. I hope you have a wonderful weekend.