I love a beautifully painted ceiling. While I don't know that every ceiling in a home should be painted, one here and there really make a statement and can put a finishing touch on a space. I gathered a few examples as I am toying with looking up again in our home. Hmmm. Tell me what you think.  
This soft ceiling is just so beautiful. It works so well with the neutral space. And those coffee tables . . . sort of crushing on those.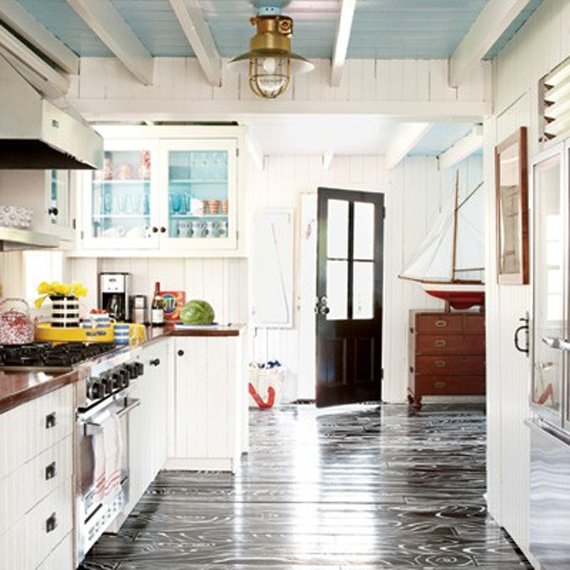 When you have a coastal vibe, I am not sure you can ever go wrong with color on the ceiling. With all of that natural light pouring in it's just beautiful. And that door!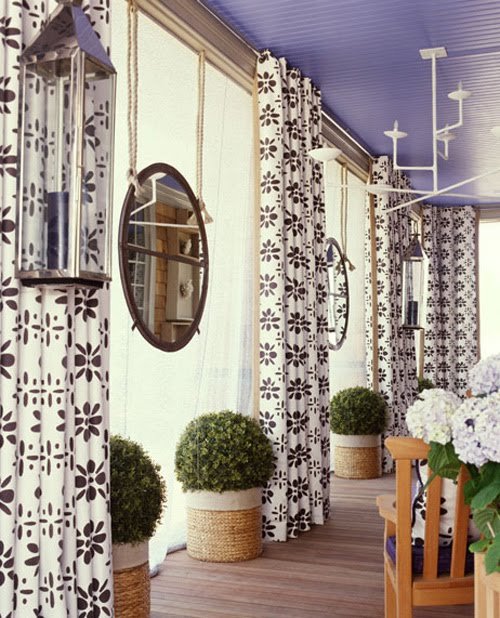 I wish I knew who was cool enough to live here. This is amazing. The purple ceiling,the patterned drapes, the gorgeous mirrors and lights. Wow. I could spend my whole summer on this patio.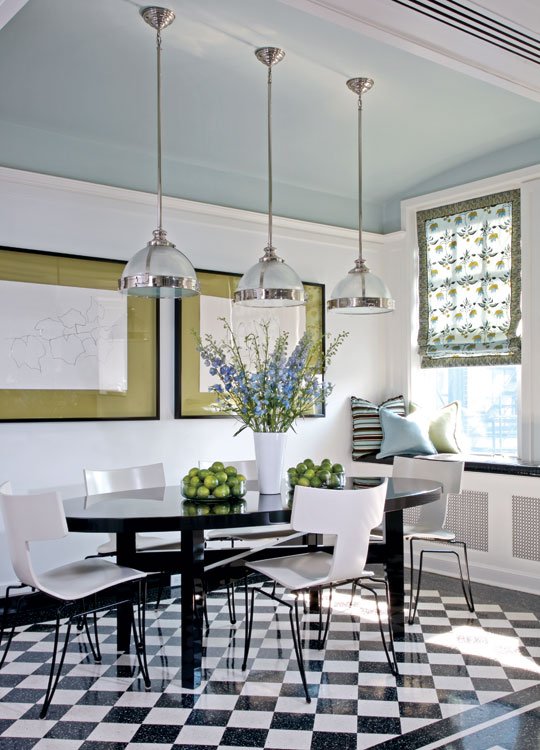 Although the ceiling is painted a cool color, I think the room definitely warms up with the addition of the blue on the ceiling. Imagine the room without it and it's a whole different experience. Great lights!
And then there is my daughter's room. We recently painted her ceiling and I just love it. So I am now contemplating looking up again and painting another ceiling. This time I am thinking about my living room. I am just a tad bit afraid to even start throwing paint swatches up. My husband is even more afraid! What about you? Are you brave enough to go bold on the ceiling. Do you have ceilings painted in your home? And if you have tackled your living room, I would love to know! Happy weekend to you all! I hope you enjoy a nice long memorial day weekend with your families. happy weekend