Wahooo!! It's Friday! I love showing off gorgeous dream worthy spaces on Friday. Toady I am featuring a few ideas and spaces that I saw in the blog world that really caught my eye . There is a little bit of décor, a touch of crafting, something sweet, and loads of style. Check them out. I think you will agree that they are all pretty darn fantastic.   …
thrifty décor chick – gorgeous room updates I am head over heels for this transformation from Sarah over at thrifty décor chick. I love the way she put planks above the mantel and swapped out a rectangular mirror for this beauty. I'm taking notes for my own space. …
emily a. clark – easy memo board I love an inexpensive and simple project when it yields awesome results. Emily made this giant memo board for her son and I keep eyeing my walls so see where it could go. He happens to have my favorite chairs in his room as well. Lucky lucky boy. ….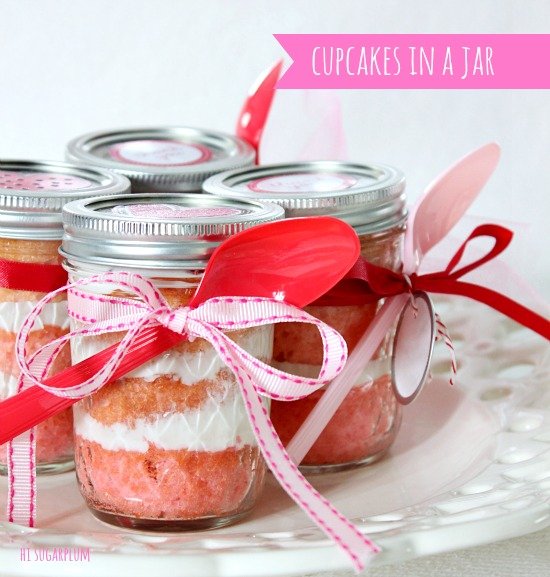 hi sugarplum – cupcakes in a jar I think this idea may be my all time favorite sweet treat as of late. You are telling me I can combine my love of jars with cupcakes? It doesn't get any better. This one has party favor for my daughter's birthday party written all over it. Thank you, Cassie, for such a great idea. …
lauren conrad by Ilana Saul Ilana Saul created such a darling door hanger. I have to say that I am completely envious of the door handle as well. If I make one of these, can I please have that door knob delivered. Just such a sweet idea and would look cute on a door year round. …
dear lillie gorgeous chalkboard art This doesn't need any explanation. It is just stunning. The chalkboard reads, "Whatever souls are made of, his and mine are the same." Just so beautiful. Dear Lillie never ever disappoints. Such an eye for beauty. All swoon worthy. Thank you to the talented bloggers who spent time on these projects and shared them with us. …… m i n t e d   g i v e a w a y … and just a reminder that if you are interested in winning any art print of your choice from Minted. you have today until tonight at 9:00 PST to enter. Good luck!! enter here enjoy your weekend. hope you are doing something fun with friends or family.