Happy Friday, ya'll! We are taking things slow around here as our children have the day off. So nice to snuggle up this morning and enjoy the together time. I appreciate all of your sweet comments on our fall porch yesterday. It got me thinking about fall décor and what I really gravitate towards. This week's eye candy is full of very simple and natural elements that make a space look so warm and beautiful. It doesn't take much to really create a beautiful fall effect. The other upside of using natural elements is that they don't necessarily last forever. What does that mean? No storage issue! Even better. Enjoy these gorgeous examples from BHG.com.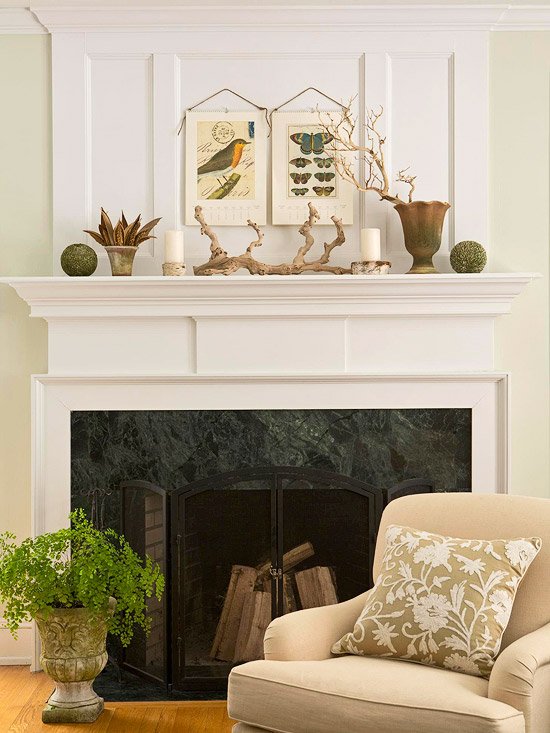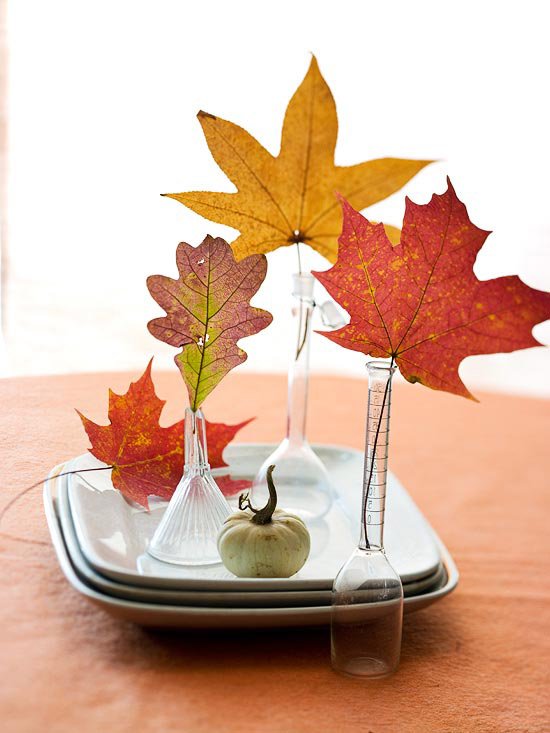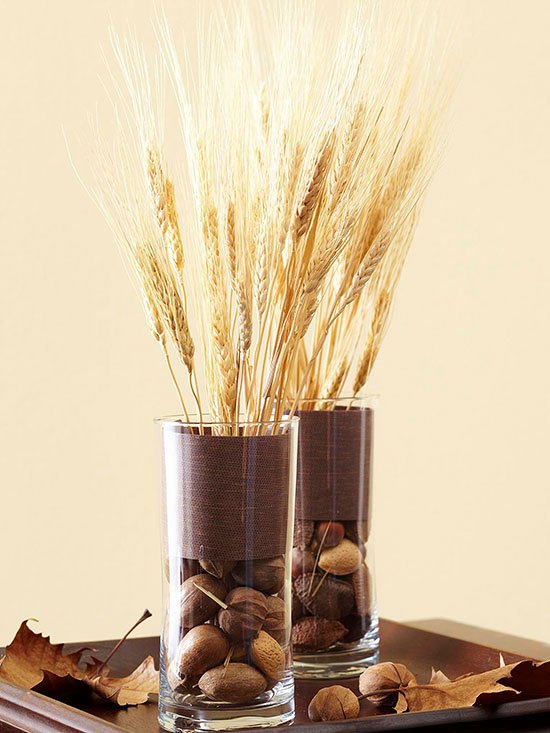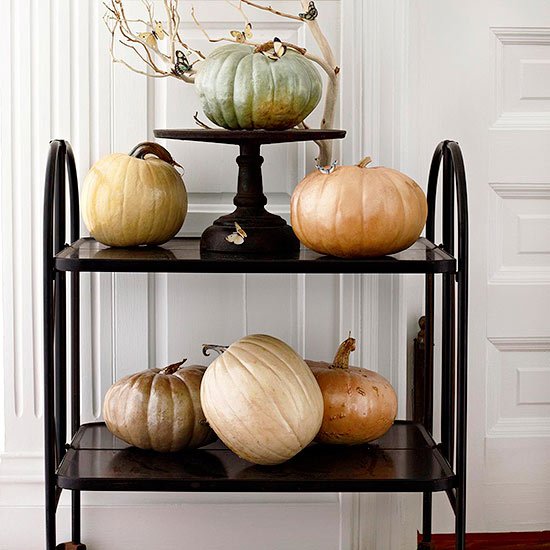 images 1-5 via BHG.com
images 6, 7 via here And one of my favorites is the use of the artichoke. My sister used them as votives  and to fill a beautiful arrangement. ….. There is still time to enter to win $100 gift card to Amazon. One comment is all you need. Go here. I hope you have a great weekend. We are so excited to be spending time tomorrow with families my parents have known since before we were born. There's nothing like spending time with tried and true friends. In case you are going somewhere where you need a quick appetizer this one is always a hit and so is this dessert. Enjoy your weekend!