Good morning. How did your week go? I'd be lying if I said mine was smooth. Pretty darn emotional with all that is going on in our world. It's a lot to process and navigate while trying to stay positive and upbeat for the kids. I have no doubt you can relate. But I will continue to show up and chat about the fun things in life. I do feel like the frivolous things I am passionate about keep me grounded right now. If you follow on stories, you know we've jumped into our laundry room project. In light of that, I thought I would share how these designers have taken these small spaces and created such beauty in them. All so inspiring for this edition of Friday Eye Candy.
MIXING OF MATERIALS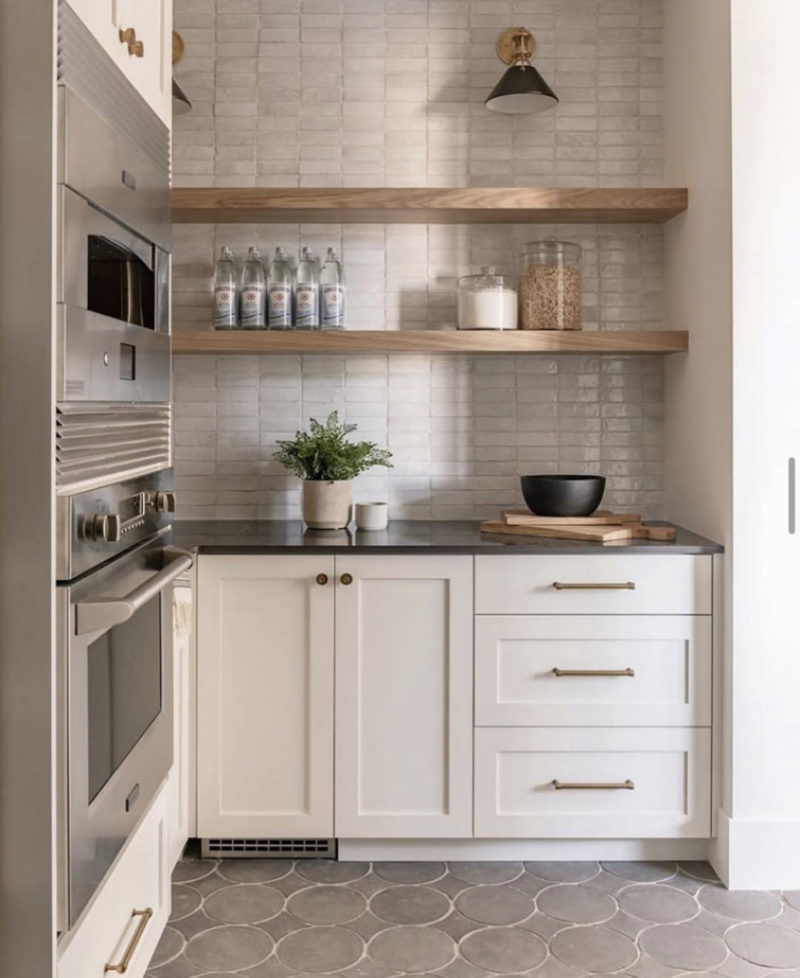 @beckiowens (image @rebekahwestoverphotography)
I love everything about this space. The flooring, the mix of materials, the styling. So good. And it makes want to clear off my pantry shelves and start again.
INCREDIBLE BEFORE & AFTER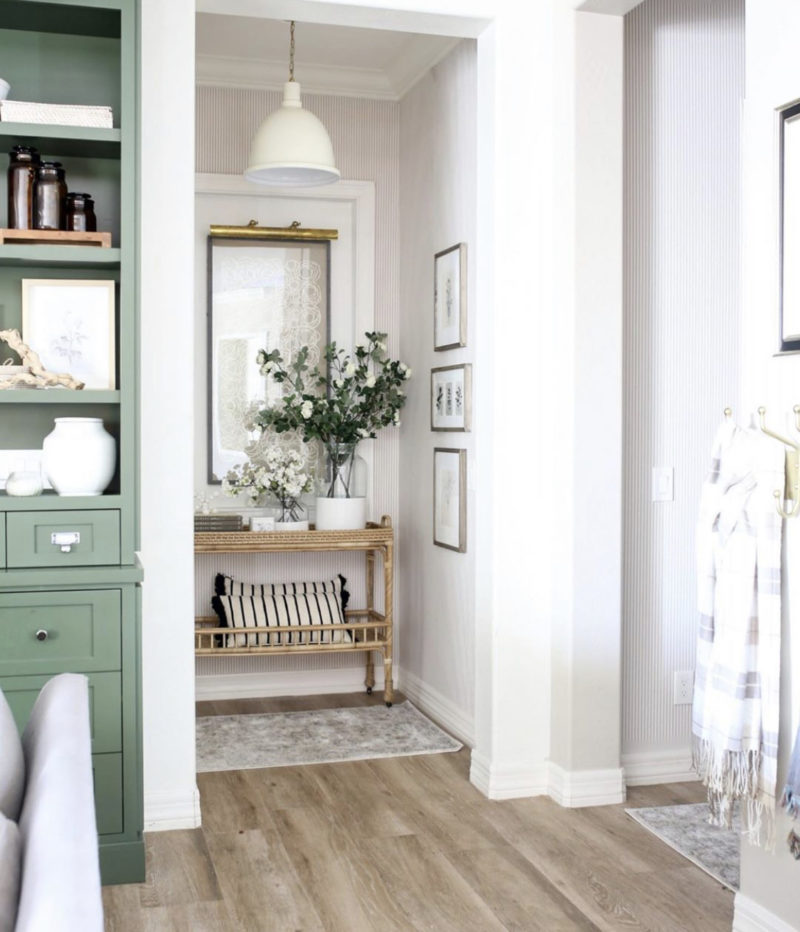 Without a doubt, this is the most genius use of space I have seen in a long time. We all have those awkward niches in our home. Spots that should be something but we just can't figure it out. Well, my friend Destiny knocked this out of the ballpark. But it's seeing the before that will give you a great appreciation for her design magic.
Yep. Told you. We have these little cut outs all of our home. I would like to respectfully ask builders to stop creating these. But boy did she create something gorgeous. I love the wood work detail and the art light. So inspiring. There are mores photos of this beautiful space over on Destiny's blog.
SHARED BEDROOM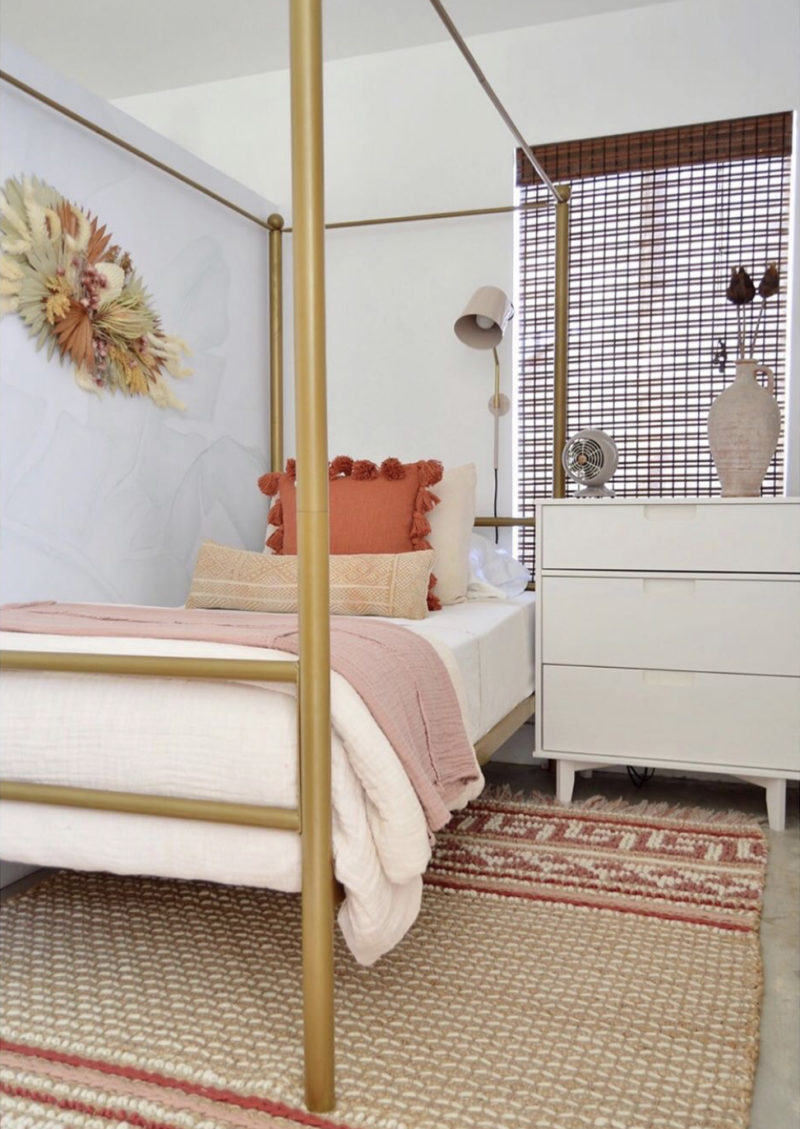 Do you know Bri? I am sure I have featured her before. She and her husband are my DIY heroes. They create the most gorgeous spaces in their two bedroom home. This is a shared bedroom (partition in the middle) and so it is a bit tight on space but you would never know. Such a unique and well thought out design.
BUTLER'S PANTRY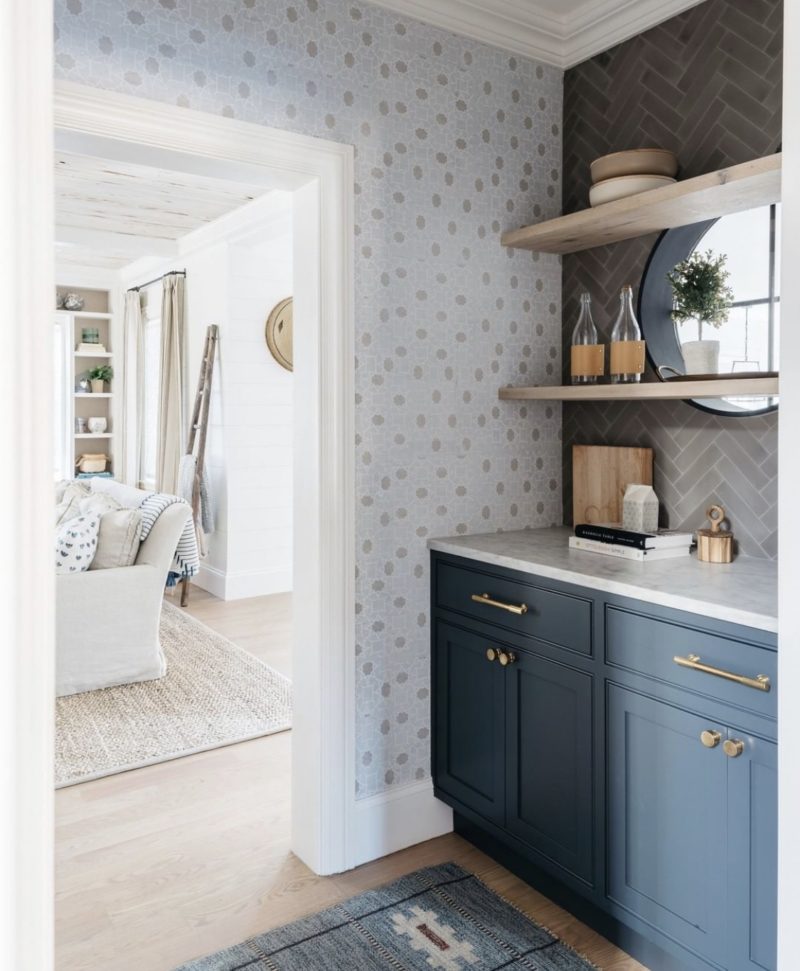 This butler's pantry caught my attention immediately. From the wallpaper to the backsplash it's all so good. And I never would have been brave enough to float shelves across the window and yet it's a home run. The cabinet color is so pretty, too.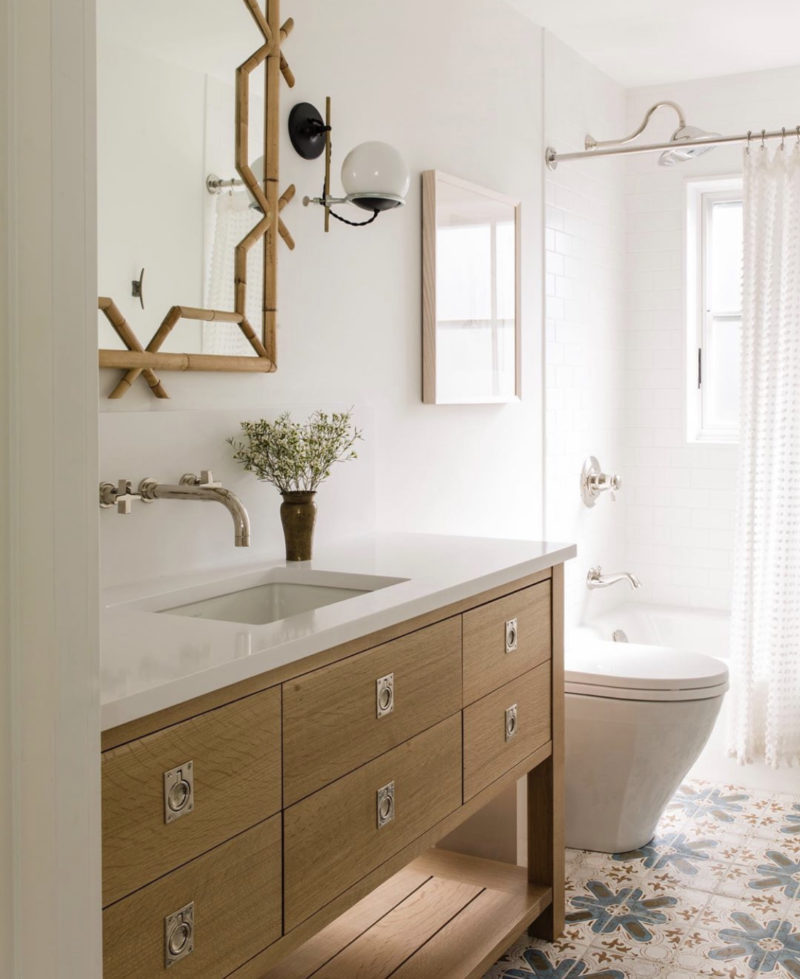 Lauren Liess is one of my all time favorite designers and this bathroom is another example of her talent. There is always an element of natural beauty that run through her spaces. That coupled with a bit of boho and it's gorgeous. We are going to renovate my daughter's bathroom and I'm considering not doing a glass shower door. This is giving me the courage to stick with a shower curtain.
I hope these spaces brighten your day. It's always so much fun to look through inspiring images. I love seeing how creative people can be. And more than anything, I hope you find a moment of peace in your own day today.