Not too long ago I shared that I have been searching everywhere for a piece to complete our living room. It's a tricky space. Do you have any rooms that present design challenges? This one, while one of our very favorite rooms, has two points of entry and some unique angles. Patience paid off as I stumbled upon a great piece on Facebook Marketplace. Today I am sharing how we gave the sideboard a simple makeover and styled it for our space.
THE SIDEBOARD MAKEOVER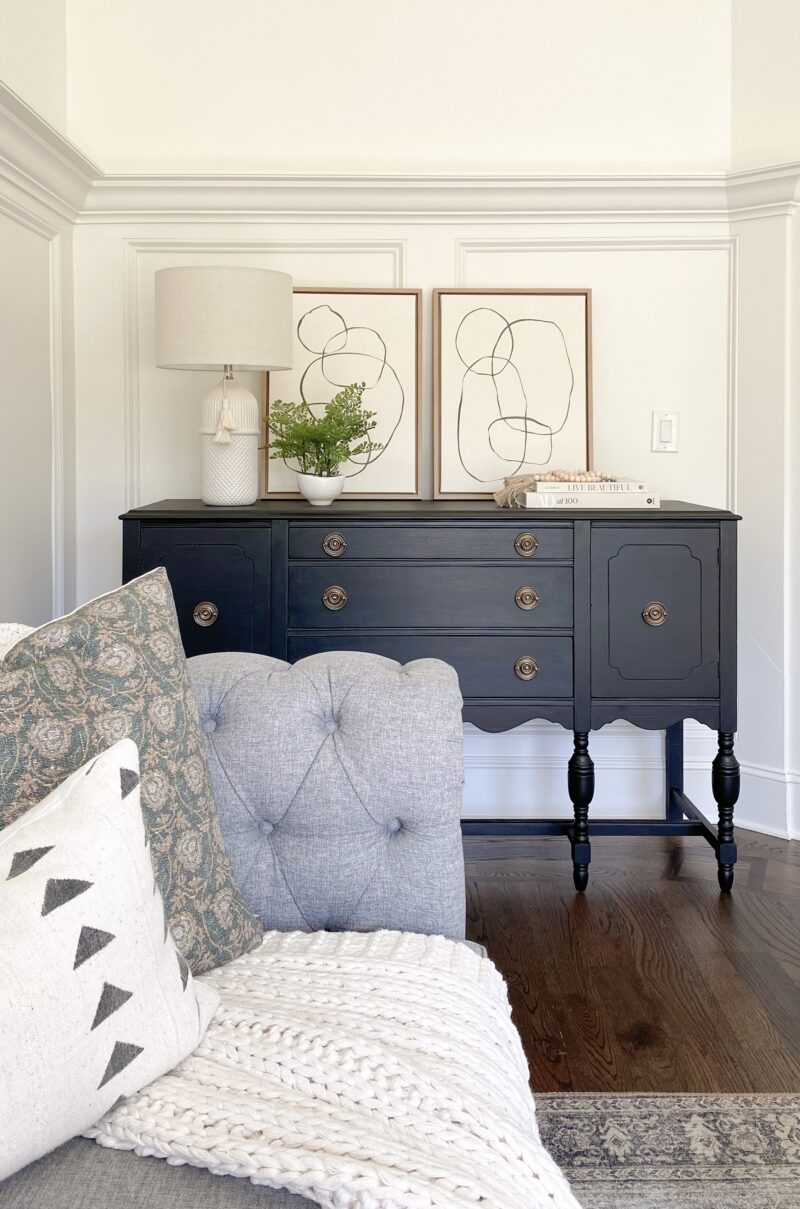 We absolutely love the way this piece turned out. I blame my photography skills, but the sideboard looks much better in person. I love the pretty lines and the historic feel.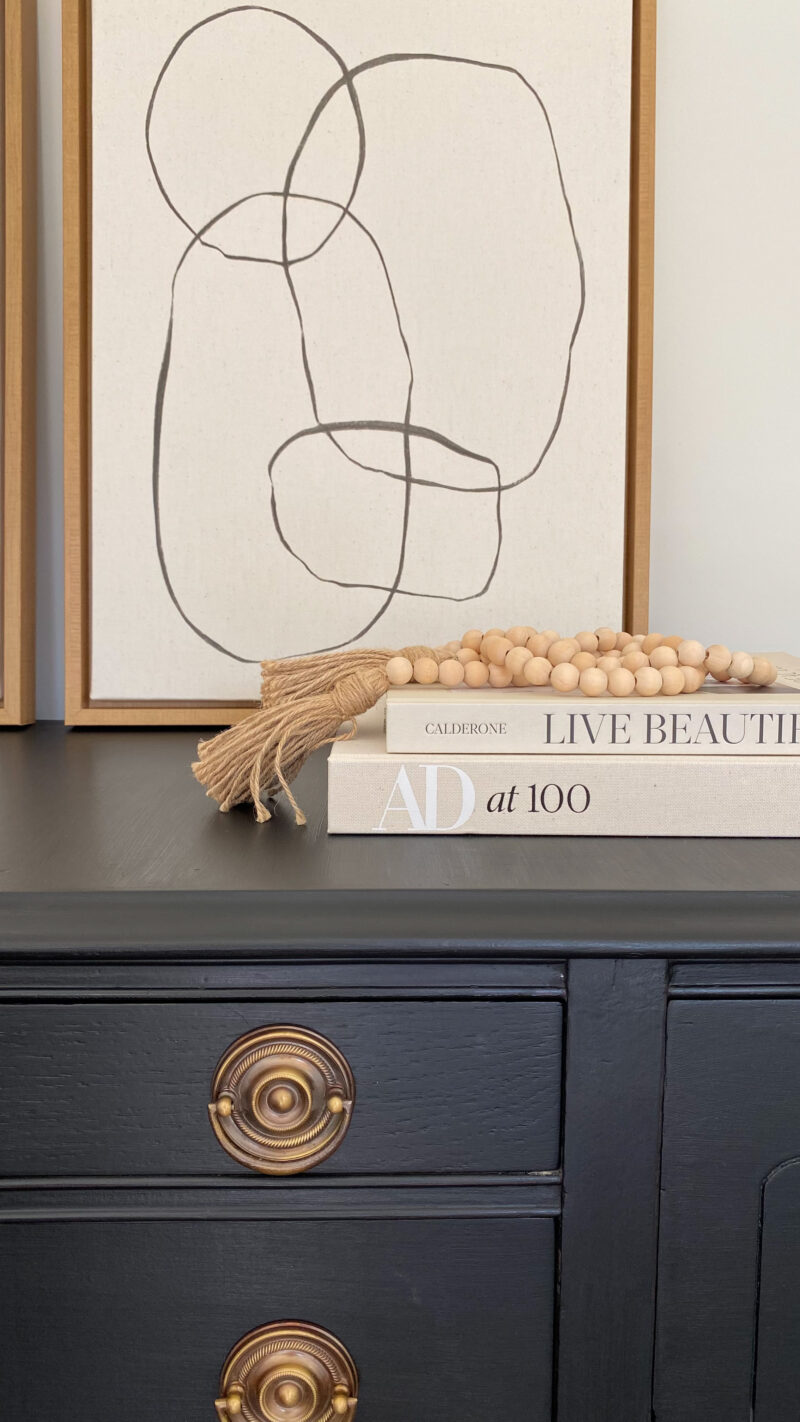 The hardware made the biggest difference. It's crazy what that can do to change the look and feel of furniture or cabinets. I found these pulls here. They are great quality and arrived quickly. I like the juxtaposition of the modern art with the traditional sideboard.
THE BEFORE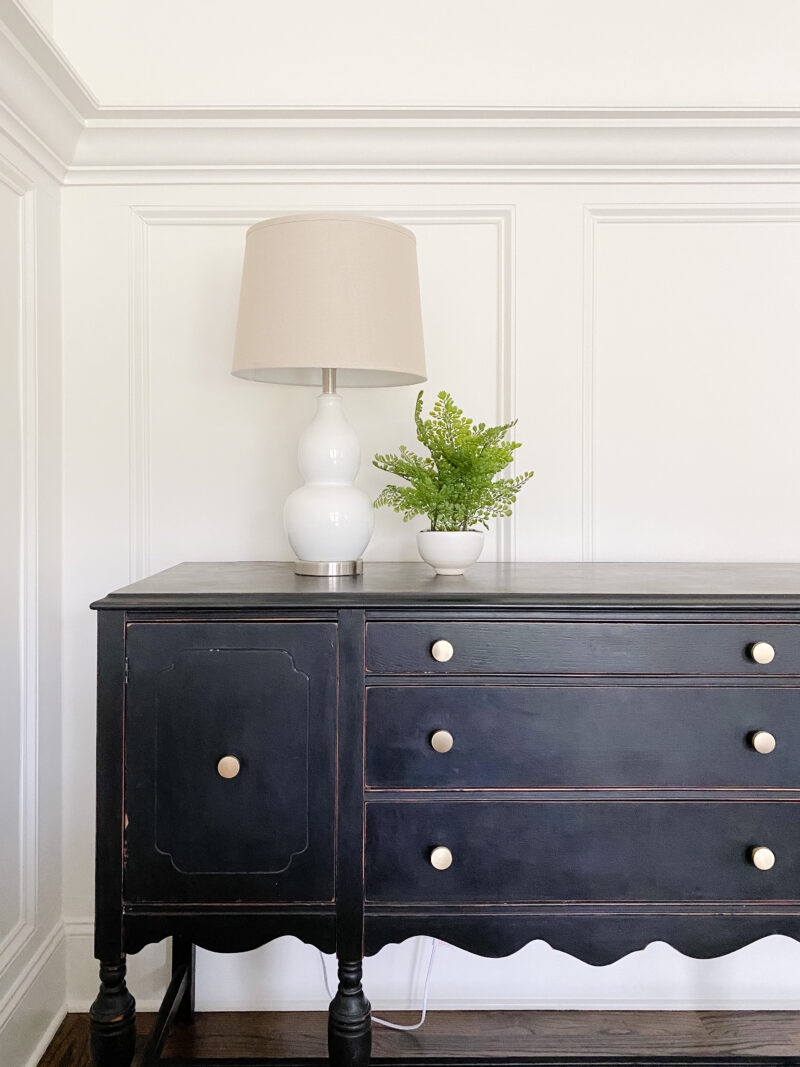 Do you remember what it looked like when we purchased it? I knew I loved it from the beginning but wanted to give it a more formal feel. I toyed with going lighter but ultimately decided that the black helps ground the room and ties in nicely with our moody music room across the way.
MY FAVORITE FURNITURE PAINT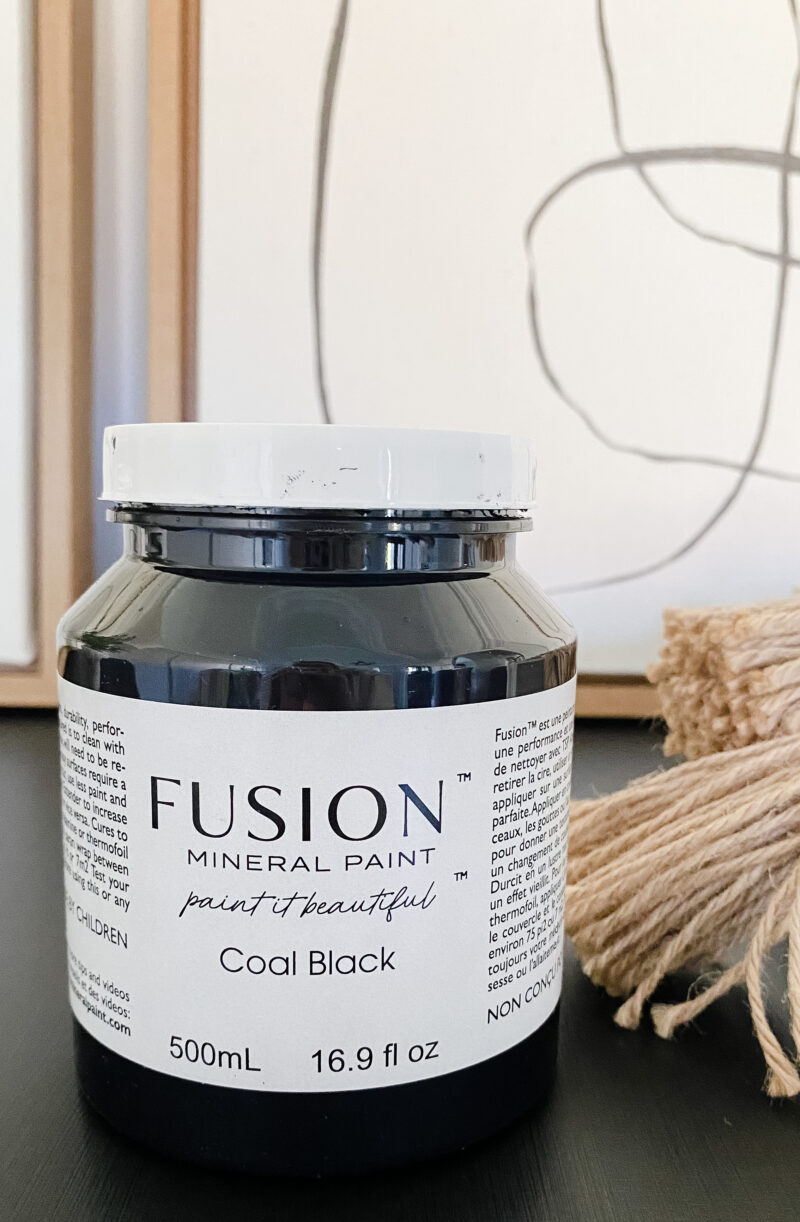 This is my all time favorite paint for furniture. It's glorious. It goes on smoothly and requires very little prep work. The Coal Black is a beautiful black. Plus it's non-toxic with zero odor.
THE STEP BY STEP PROCESS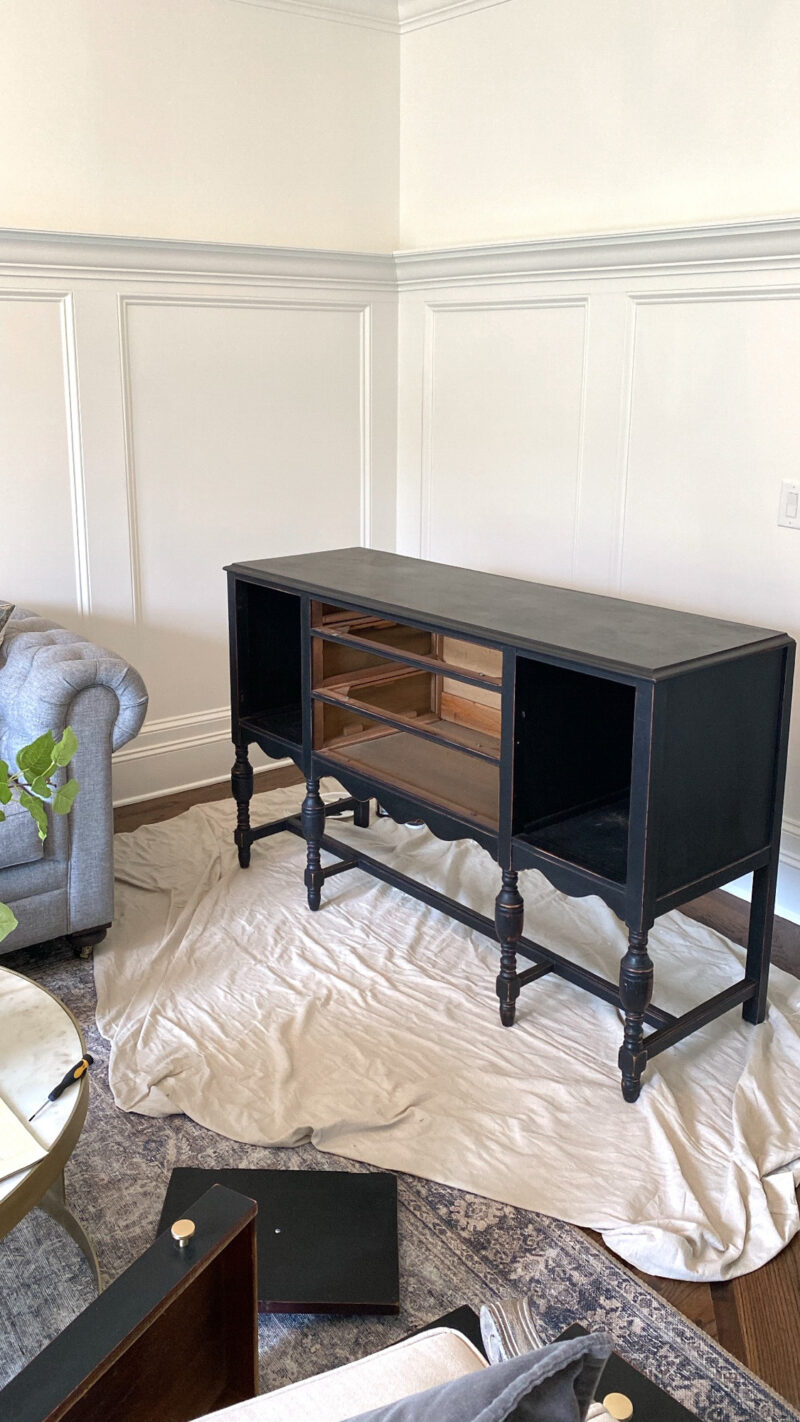 Wash the piece with a damp rag and let dry.
Remove all doors, drawers, and hardware.
Lightly sand (I only sanded because the paint job was quite uneven).
Use a foam brush to apply a very thin coat of paint. Take your time.
Allow to fully dry (at least an hour or two).
Apply one more thin coat if needed.
Allow to cure for a couple of days before styling or putting back together.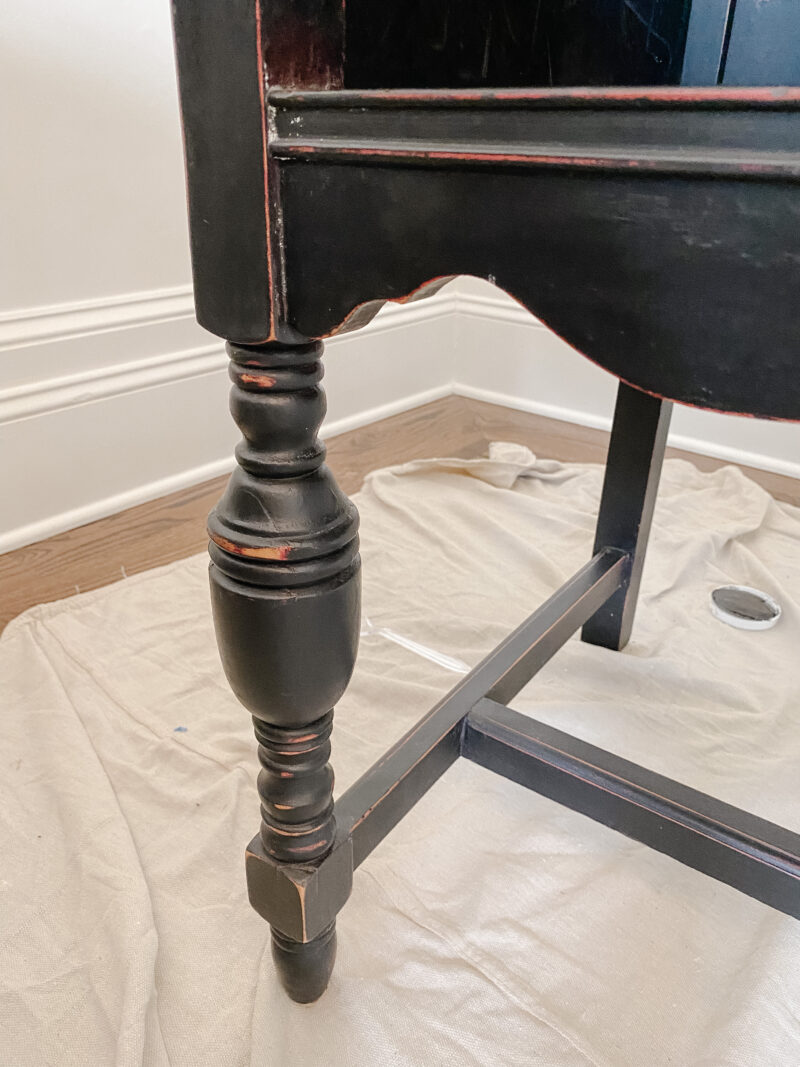 Why paint a piece of furniture black when it's already black? This is why. I was not a fan of the first layer of red paint. They used that to then distress all of the edges. It's great for a farmhouse feel but that isn't the style of this room. A fresh coat of matte black gives it more of a formal feel.
A WHOLE NEW FEEL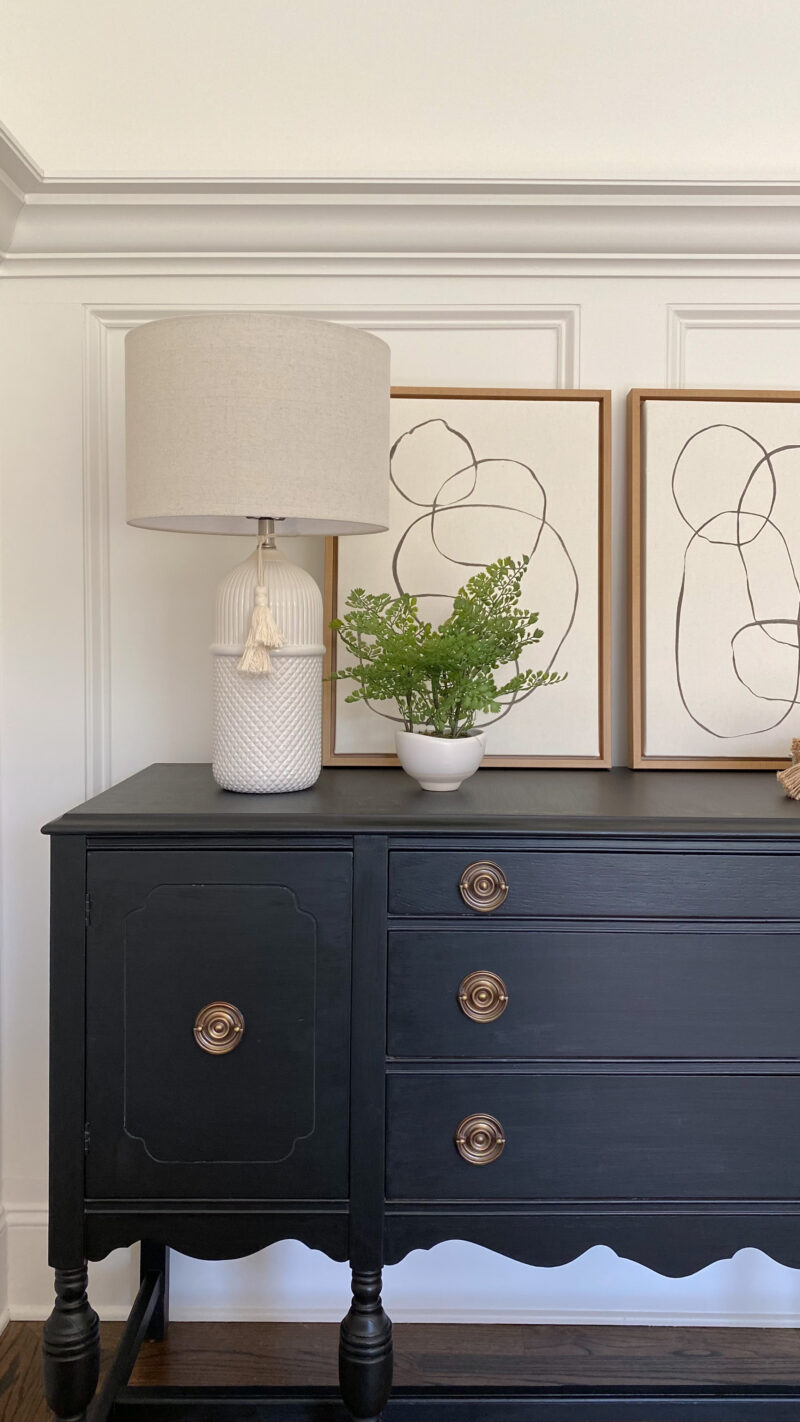 A little bit of black paint, new hardware, and she's a keeper! In fact my husband and I were saying that it might be one of our favorite pieces in our home now. I love that it is well made and has a history. It's really difficult to find quality pieces these days so I am always open to secondhand finds. I hope that my Facebook Marketplace tips are helpful.
OUR LIVING ROOM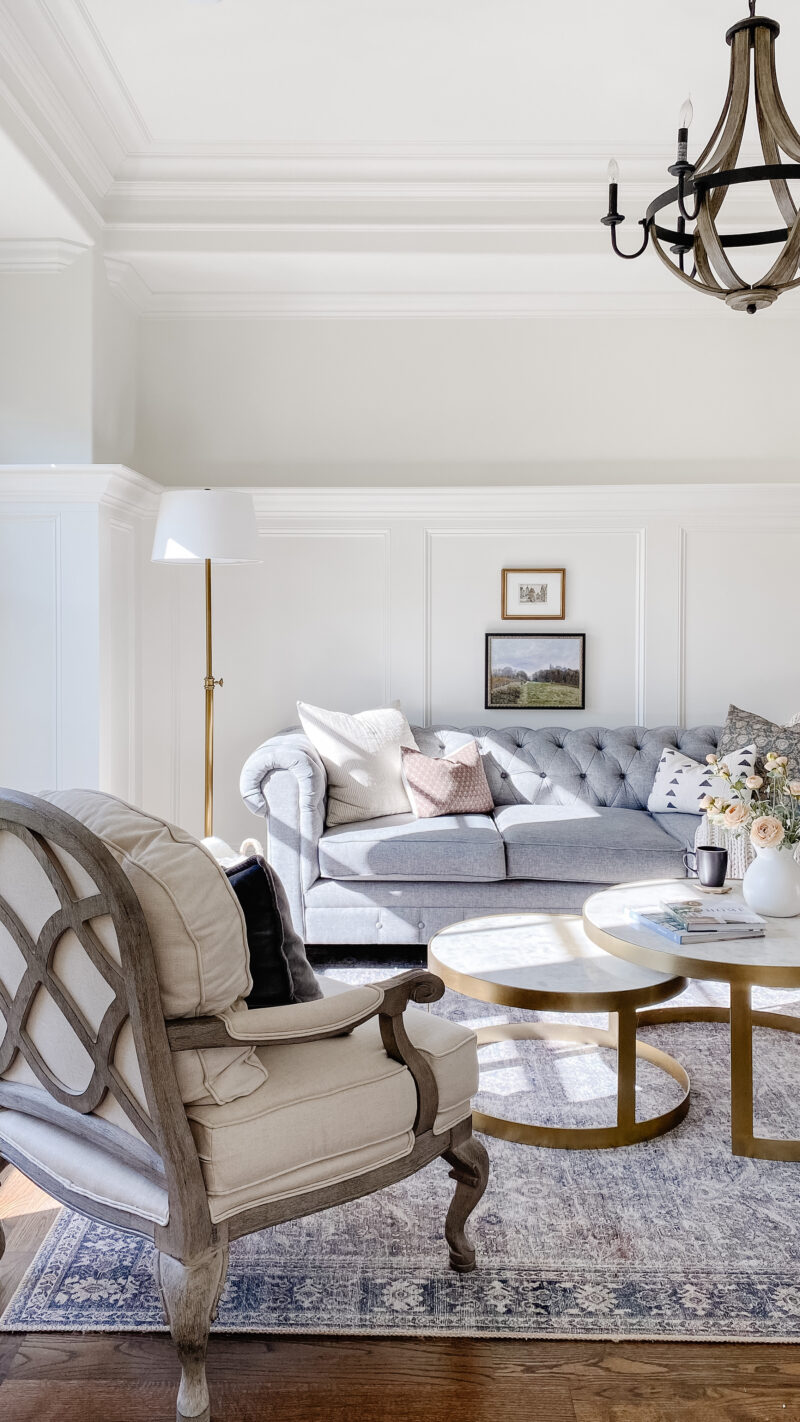 sofa | tables | rug | lamp | pillows | painting | flowers | vase | similar chair
This room is coming together. We are now on the hunt for a pretty chandelier. I will do something a bit more modern and with brass elements. Tips on designing an angled room can be found here.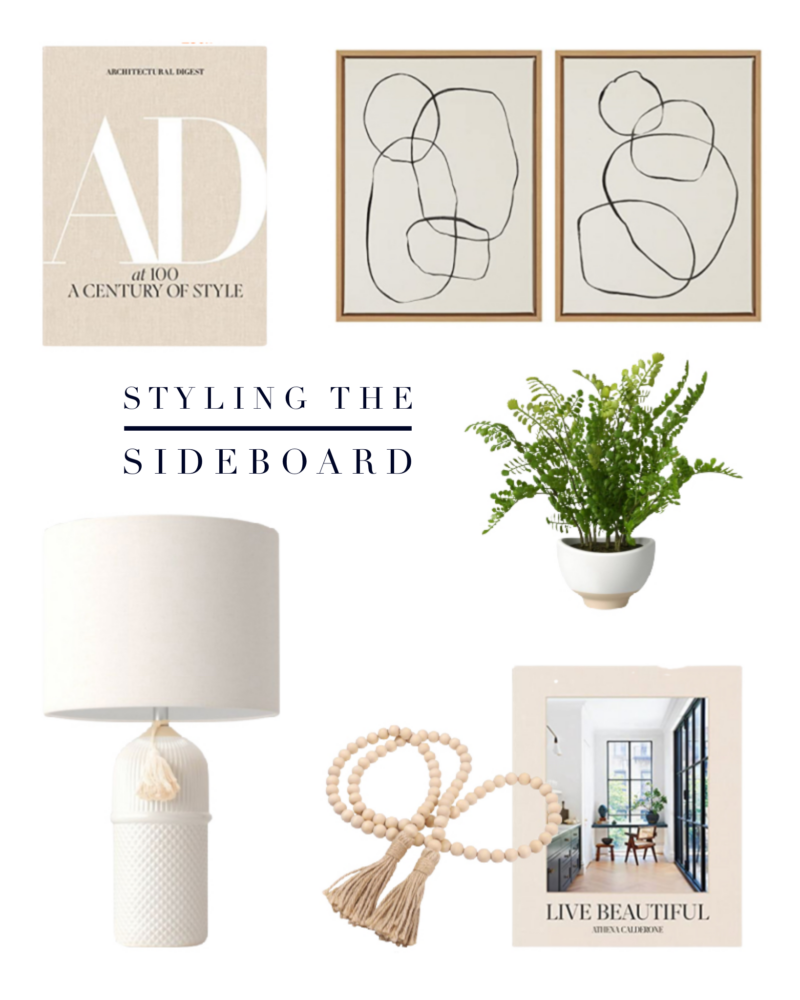 AD at 100 | set of artwork | plant | lamp | wooden beads | live beautiful
ONE LAST LOOK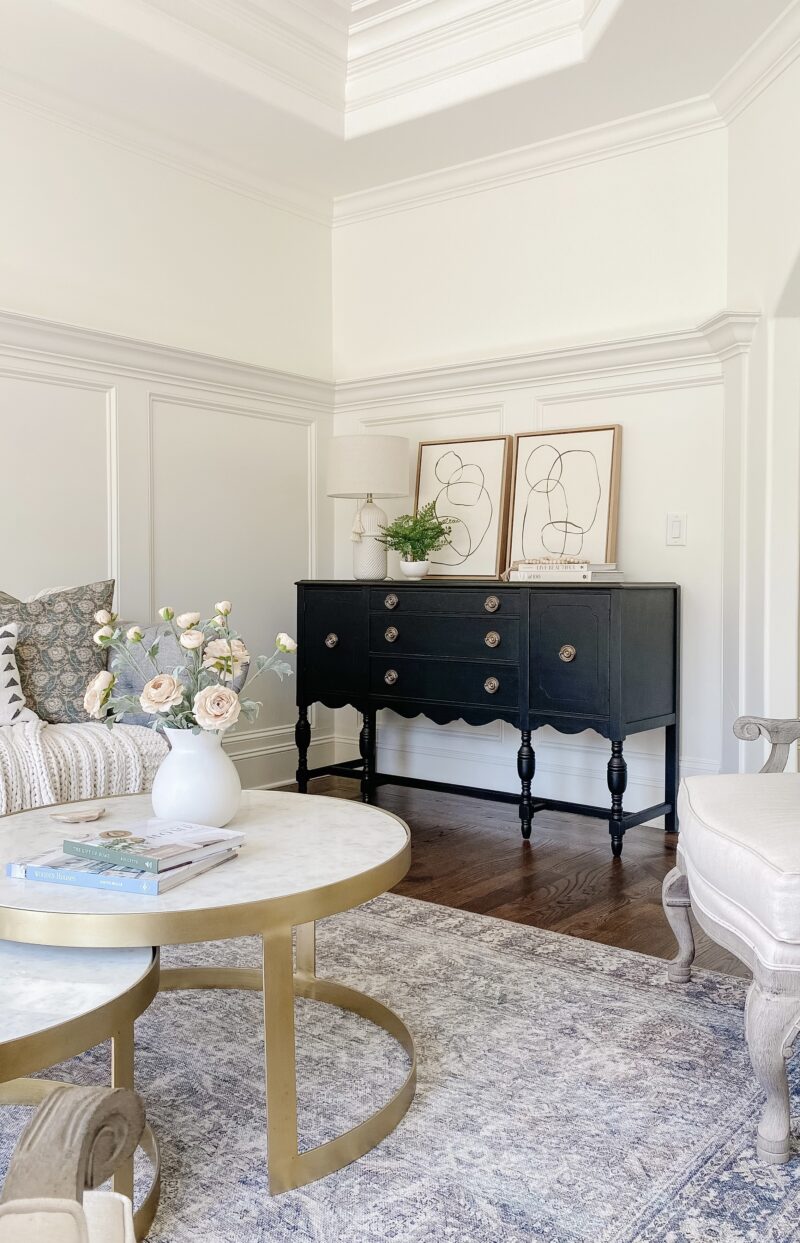 The faux roses are a new addition to the room. The color is so lovely and soft. And the $10 vase has a really pretty shape. I hope this post encourages you to look at secondhand pieces with new eyes. This makeover was done in a day and could not have been easier.
Let me know if you stumble upon any great finds. Make it a great day.