Ok, ladies. I don't to stir up any panic by posting this but I can't keep this sale from you. I know we aren't even decorated for Fall (at least I'm not) but my all time favorite garland and wreaths are on sale. This rarely happens and they sell out each year. If you were planning to add to your holiday decor, it would be silly to pass this up. I am adding a couple of the longer length garland (so much easier for our staircase).
MY FAVORITE GARLAND
Of course I only see the dust on the stairs now (real life) but truly love this garland. I primarily stick to garland, wreaths and ribbon for my holiday decor. I used three of the 60″ on each side of my stairs (I've collected them over time). But the longer length would be so much easier. The 60″ is great for a mantel.
The 15′ garland is pretty amazing. So nice for a staircase. The code: NORFOLK will take 25% off. I missed out last year and they sold out before I could scoop one up.
NORFOLK WREATH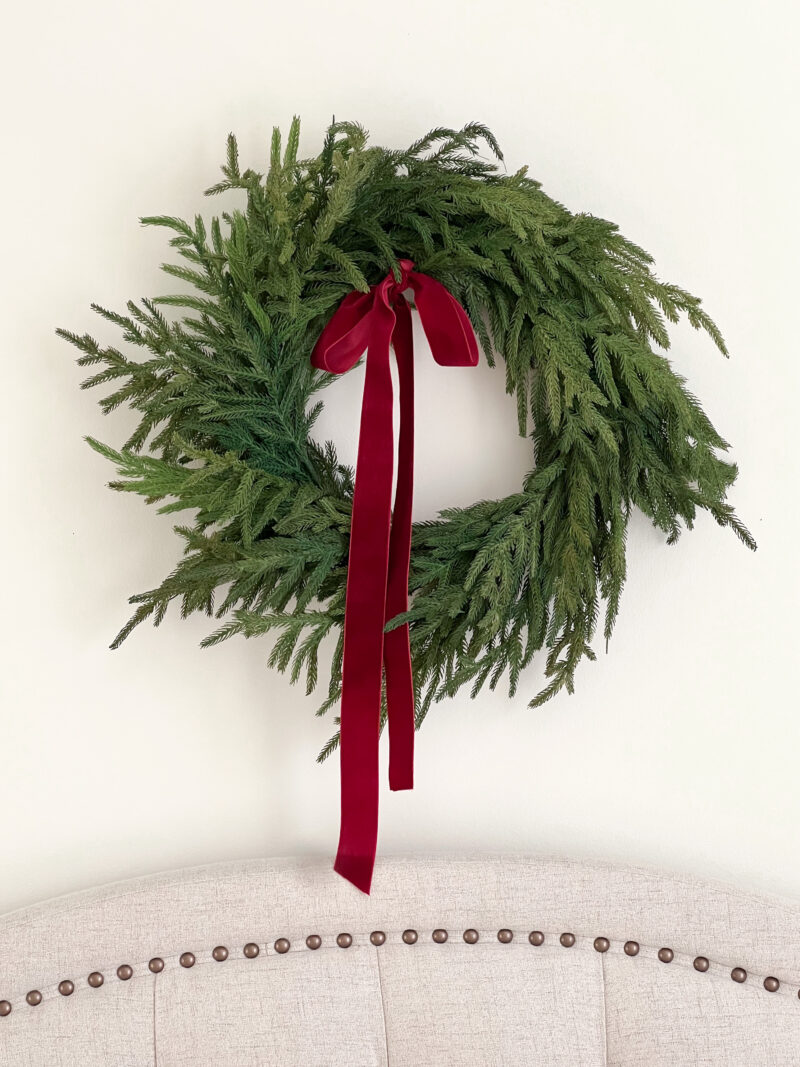 The wreaths are so pretty. The aren't as structured as many faux wreaths so they give a more realistic appearance. I love them above the beds.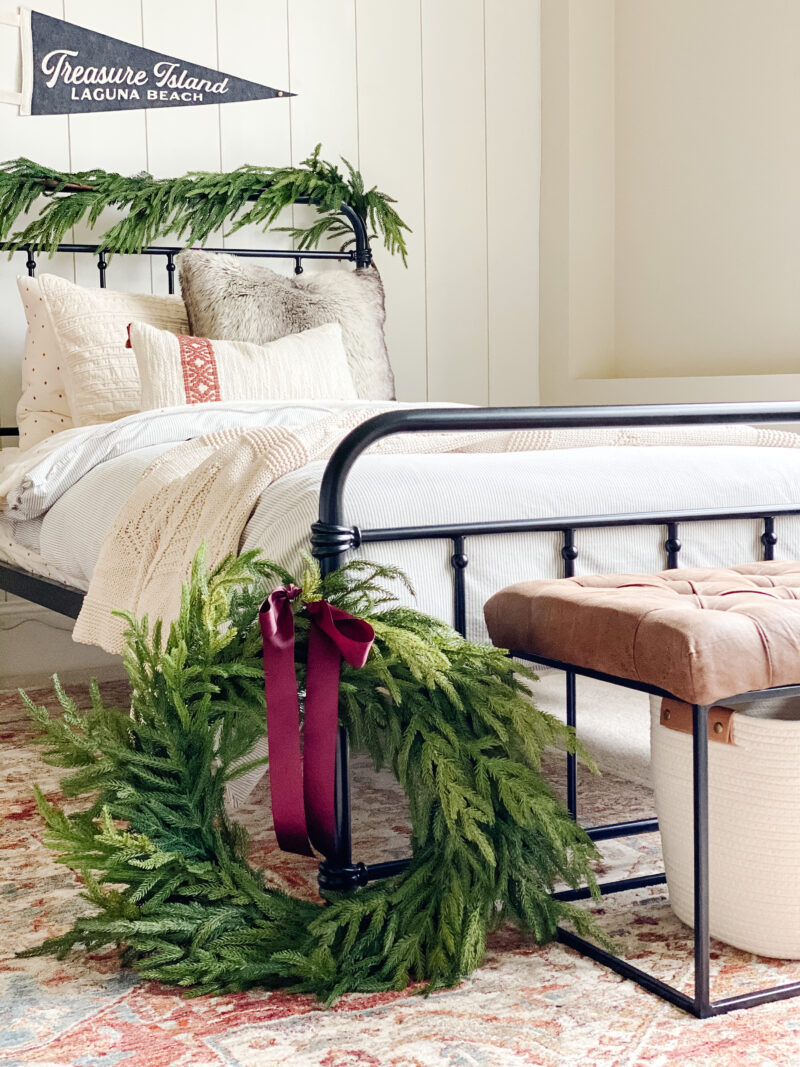 I also added a wreath (25% off) to the foot of the bed in our guest room. The 60″ garlands are attached to the bed frames with zip ties. The satin ribbon comes in so many beautiful colors. Last year I used burgundy and vanilla (more of a blush).
Believe it or not garlands are so easy to store, too. I put them in one plastic tub. But you could even keep them in the box they arrive in.
*Don't forget to use the code: NORFOLK for 25% off.
If you missed out on the garland last year (sells out every year) I hope this is helpful. And don't worry, I will be right back to Fall content.