Hoping you all had a wonderful Memorial Day weekend. We've been having glorious weather so we've spent most of our time outdoors. We know the summer will bring the heat so we are grateful for the mild temp and breeze. And it's almost impossible to believe that June is just around the corner. That also means Father's Day will be here before we know it. I've rounded up a few ideas that land at all different price points.
FATHER'S DAY GIFT GUIDE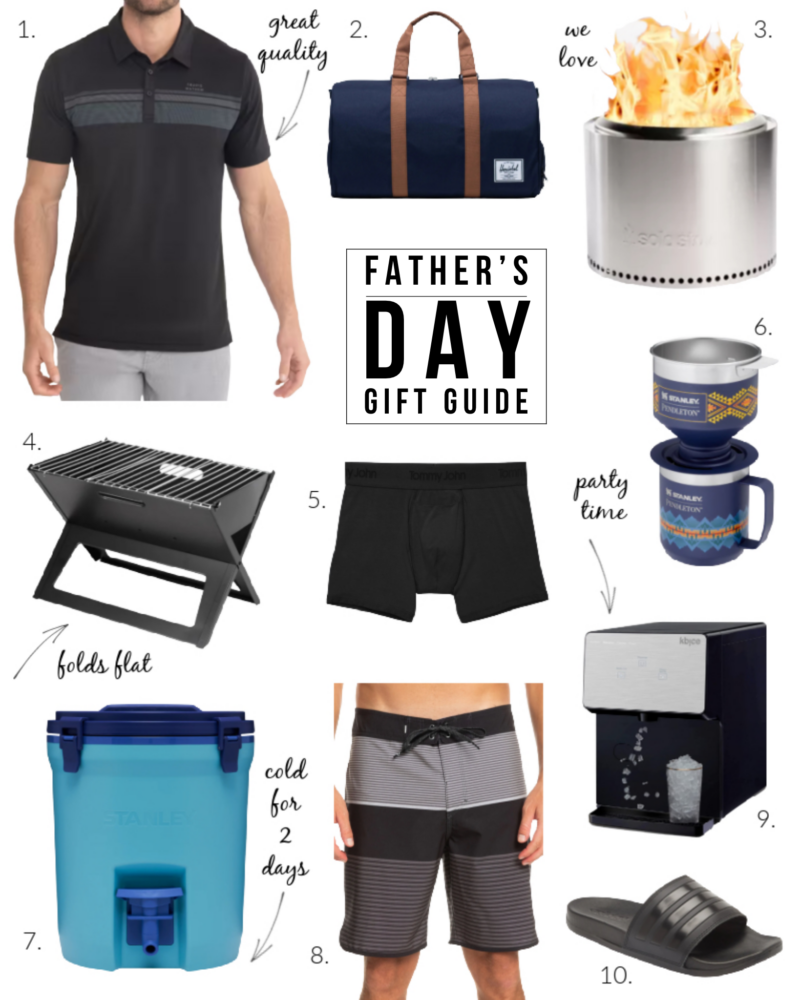 My husband either has these items or has heard great things from his buddies. Just the other day we were at a dear friend's house and they had the cooler on the counter for the graduation party. When iced, it keeps water cold for two days which makes it nice for outdoor events, too. Plus everyone can help themselves to a glass of water whenever it's needed. I did order a Stanley Tumbler for my husband so he can use it during his work day.
Of course gifting the men in your life an experience is always awesome as well. Whether it's concert tickets, a day fishing or time with his friends, I am sure he would appreciate making memories doing something he loves.