May marks the onset of graduation season. Whether it's from high school or college, it is a major life event in for a young person. The world awaits their greatness and we want to shower them with love . . . and gifts. Let's be honest. I think if you ask 9 out of 10 graduates, they would opt for cash. But handing over cash doesn't always seem very personal. Today I am sharing an idea that I have used to pass along money but with a more personal, and hopefully inspiring, touch. Plus it's super simple to pull together. I promise.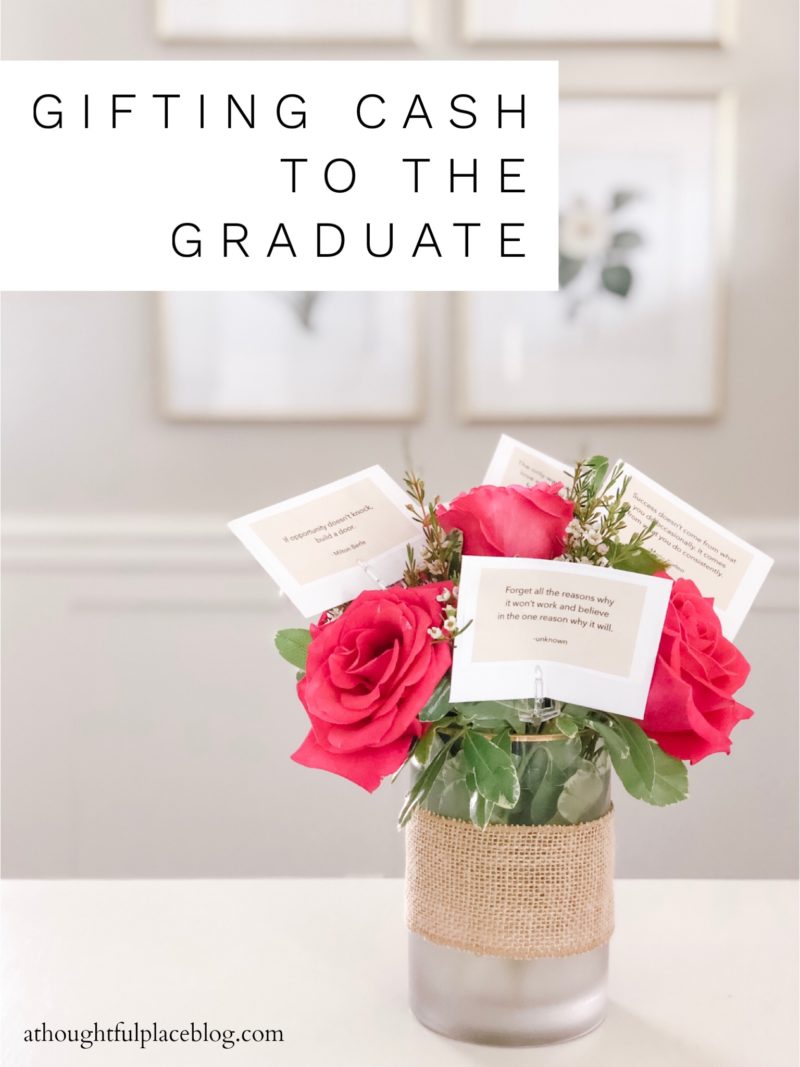 While you may be gifting cash, you can do it in a way that shows you put effort and thought into the gift. All you need are 4-5 small envelopes, inspirational quotes and a pretty plant or flower arrangement.
*You could also do this with a small cake.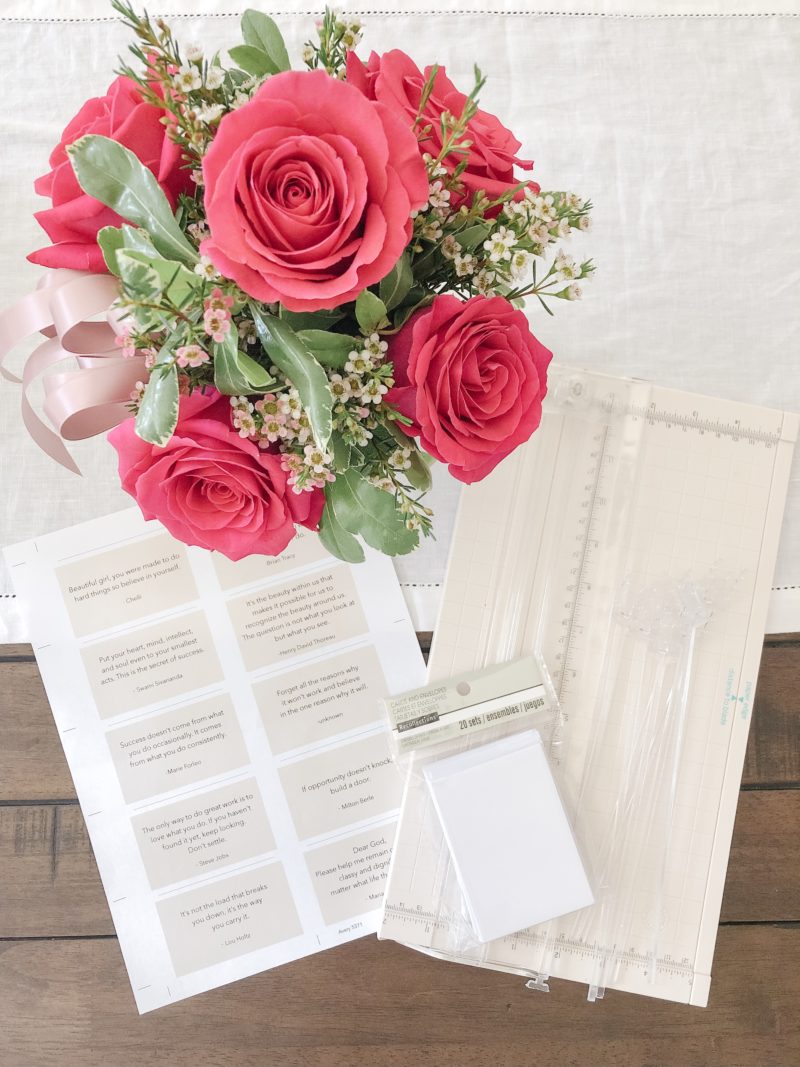 WHAT YOU NEED
pick up a plant or arrangement from your local grocery store
ask them for five extra card holders (those are the clear plastic forks that stick in arrangements to hold the greeting)
package of envelopes (can be found at Michaels on aisle 1 for $4)
a paper cutter or scissors
glue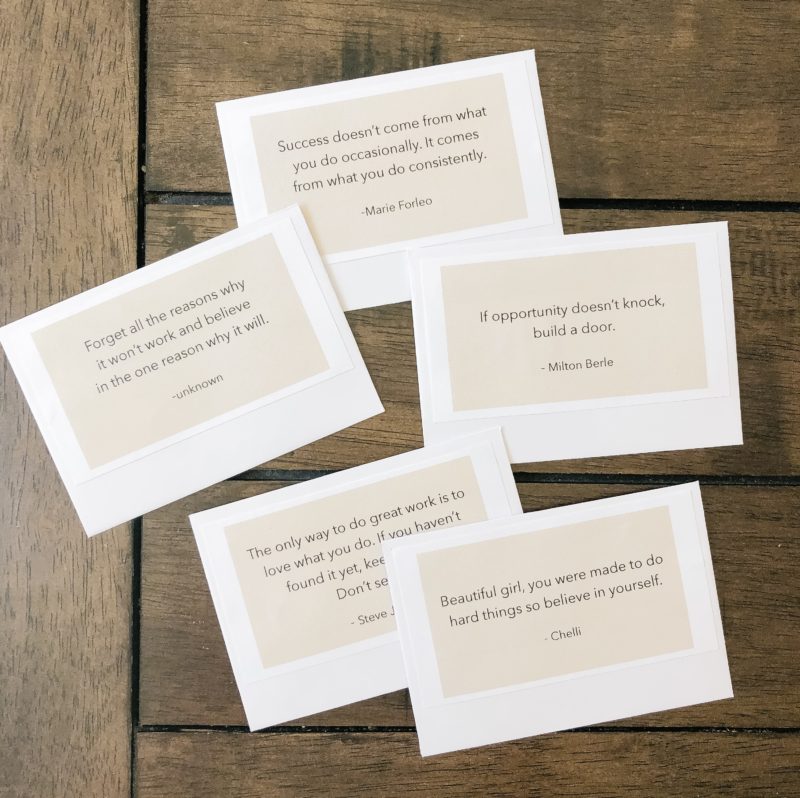 SIMPLE STEPS
Print and cut the inspirational quotes. Glue them to each envelope. Then fill each envelope with cash. You could also place gift cards inside if you prefer.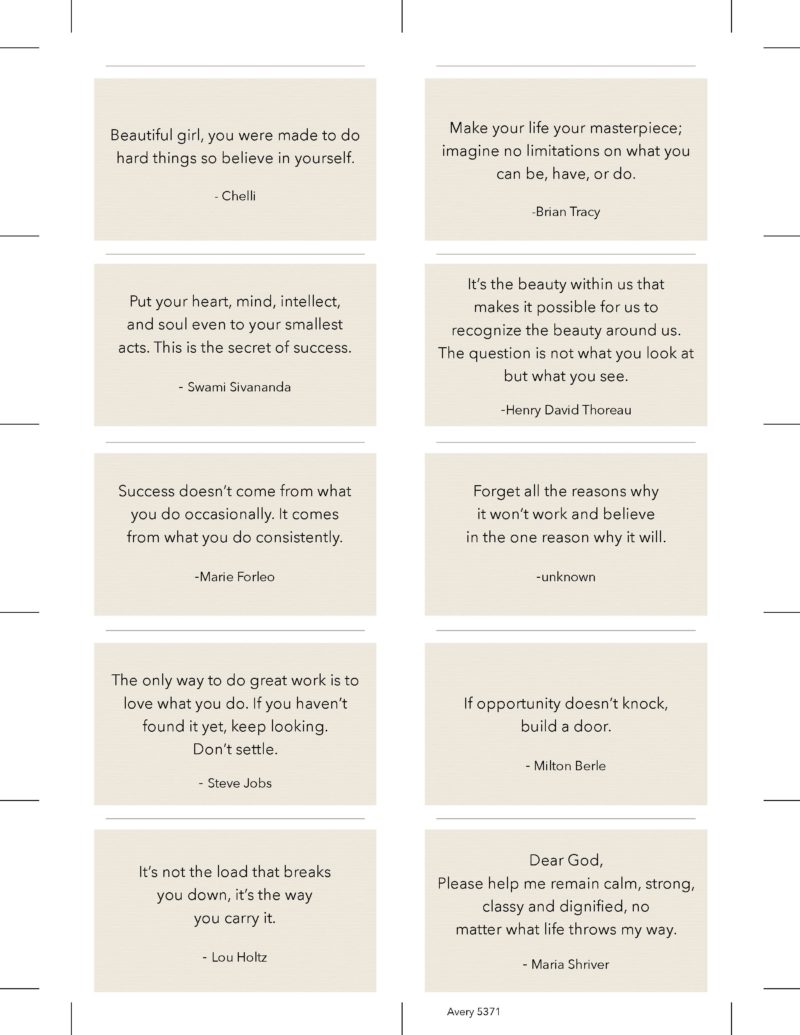 I created this set of quotes for you to print out. It comes with one blank page as well in case you want to write them in your own handwriting or come up with your own. Extra quotes are provided, but I typically include five envelopes with each arrangement.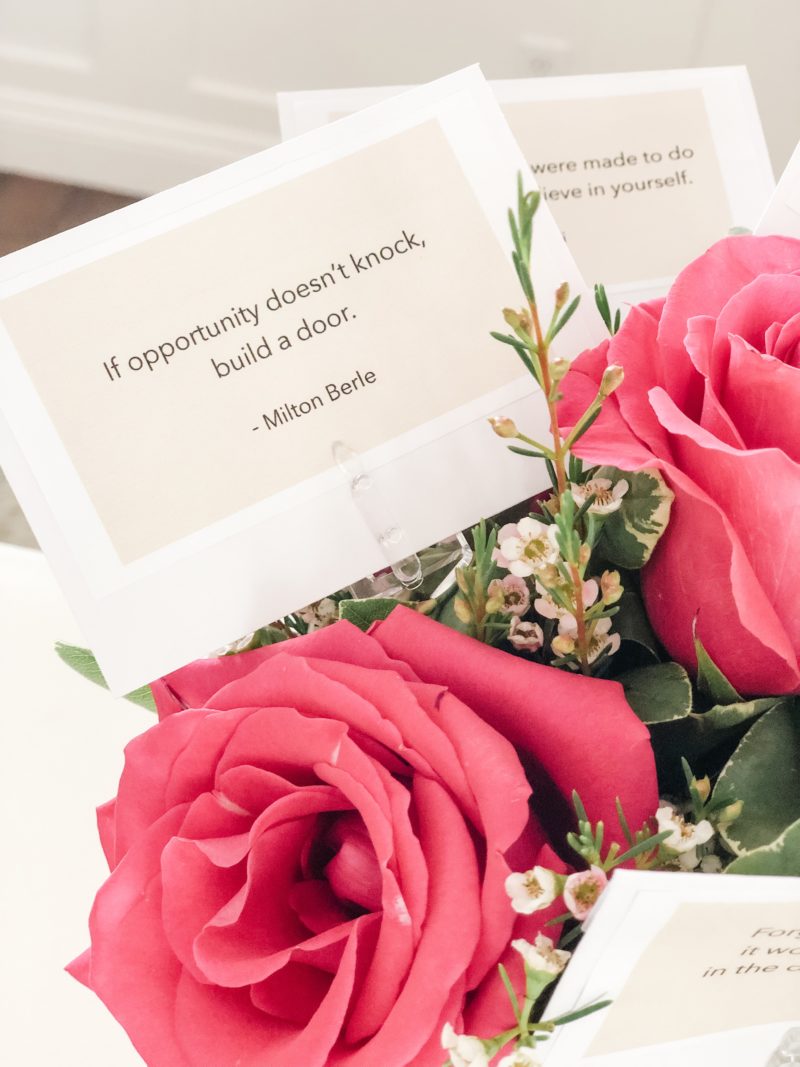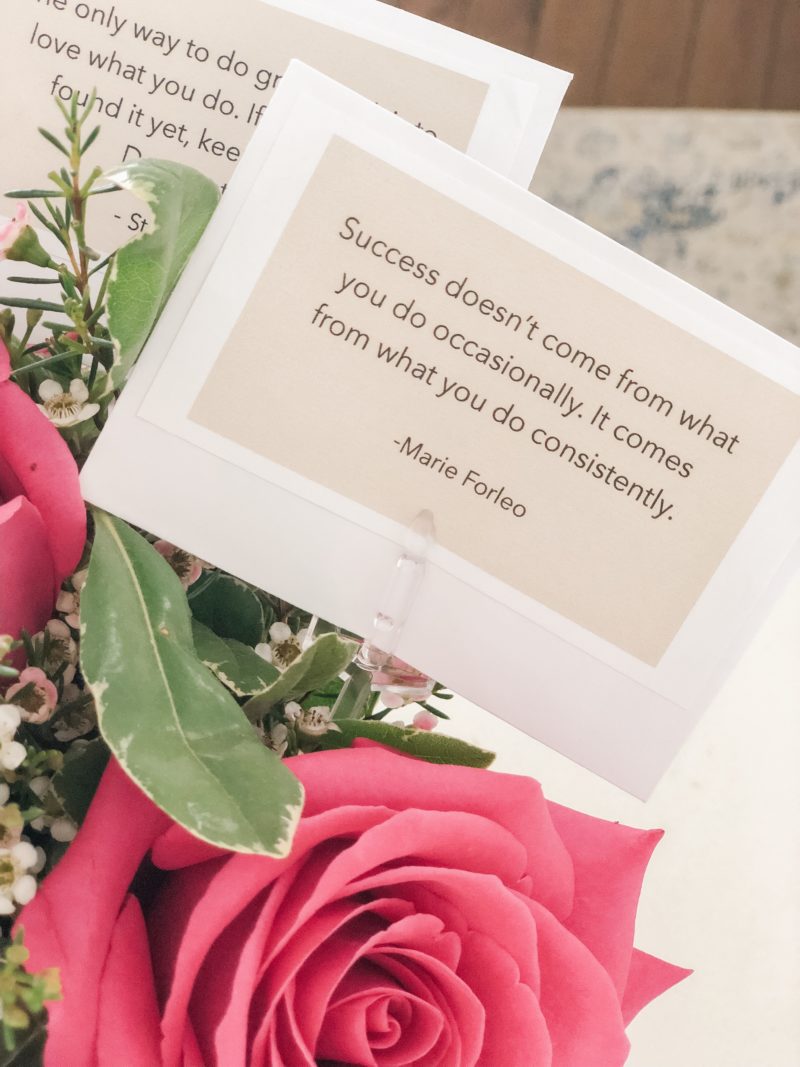 INSERT THE ENVELOPES
Simply use the card holders to insert into the arrangement and your done! Now your graduate has cash and some words of wisdom, too.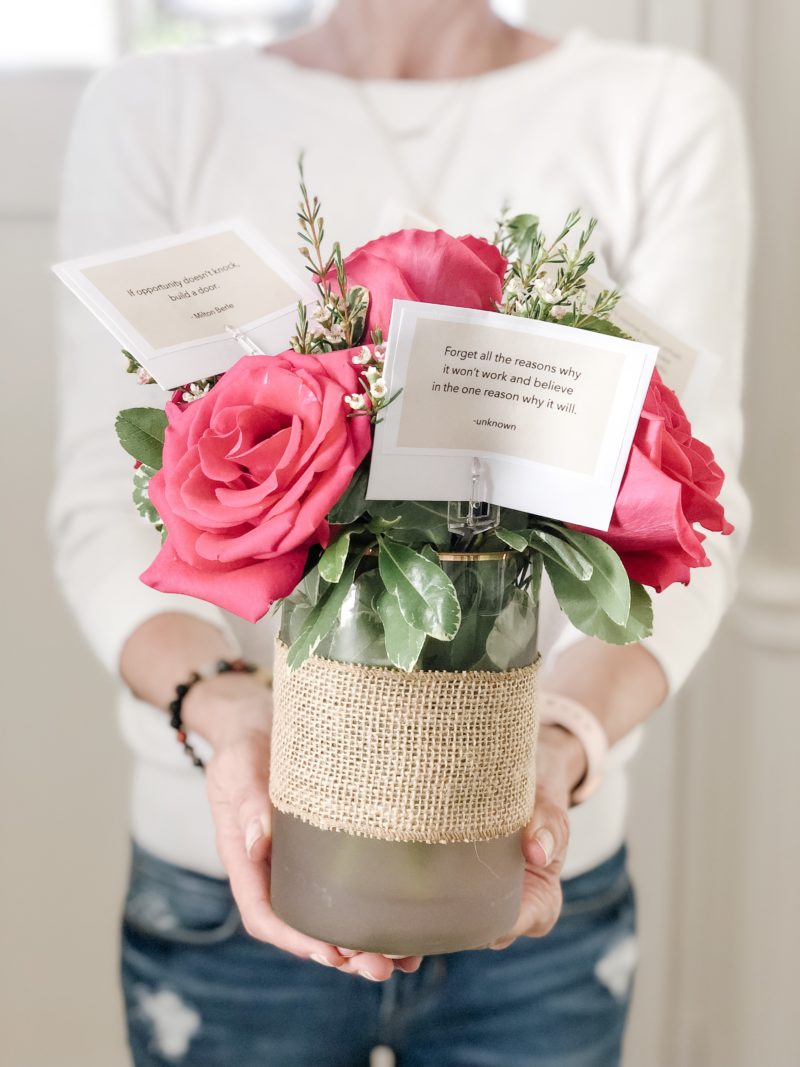 11 GRADUATION GIFT IDEAS
I hope this helps as you begin to think about the special graduates in your life. My niece is about to graduate from college and step into the real world. It seems like just yesterday I was babysitting her and she tip-toed into my room to tell me she forgot how to go to sleep. Precious. Time flies much too quickly.