Happy Thanksgiving from our family to yours! I am so very thankful for all of your love and support over the years. Having a place to be creative and share that with you is such a gift. I don't take it for granted. Wishing you a beautiful day with family and friends. And if for whatever reason, this day is a tough one for you, hang in there, friend.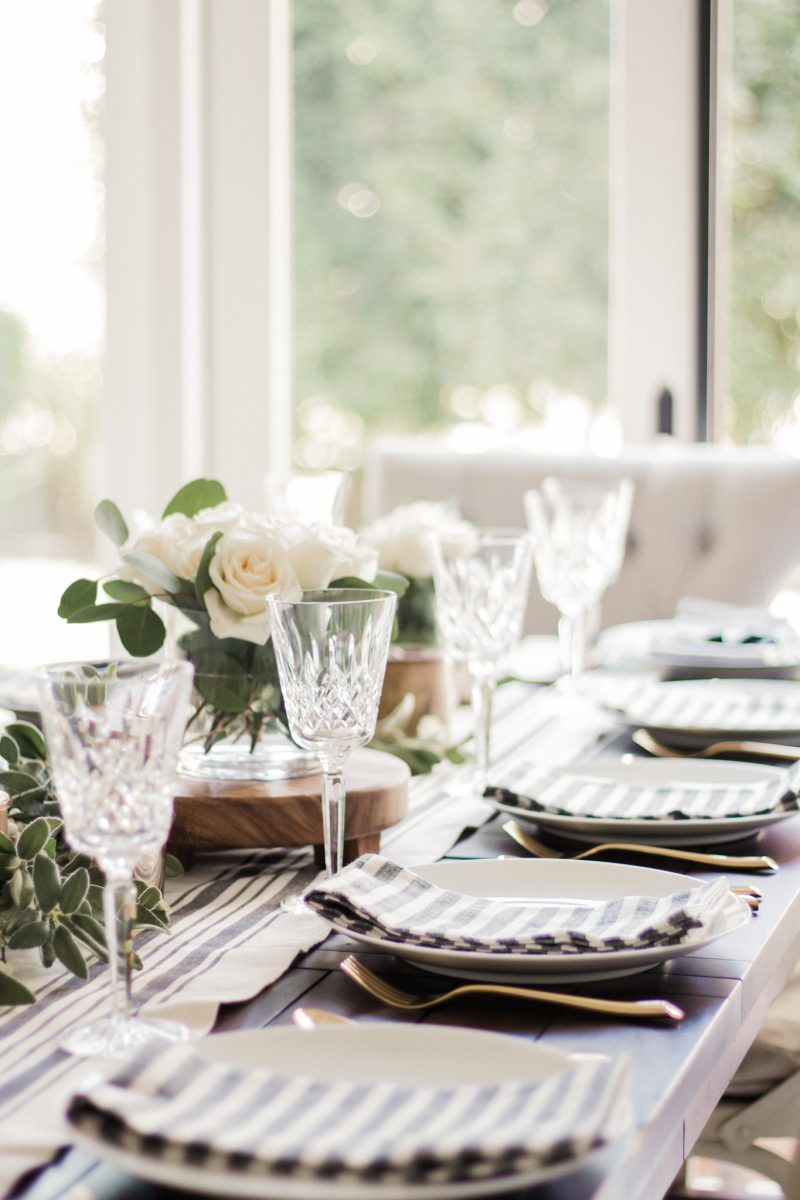 napkins | plates | flatware | runner | wood footed tray
A peek at our table. It just needs a bit of black ribbon and place cards before our guests arrive. We are so looking forward to squeezing in around this table and enjoying one another's company.
Enjoy every minute of the cooking, prepping, laughing, eating and gathering. These are the moments that mean the most. Love to you all.
HAPP

Y THA
NKSG
IVING!