Good morning. How is your week going? We are a few days out from Fall break and can't wait for a bit of together time without the demands of school. These weeks are flying by. Now let's jump into why I am posting Christmas decor today, shall we?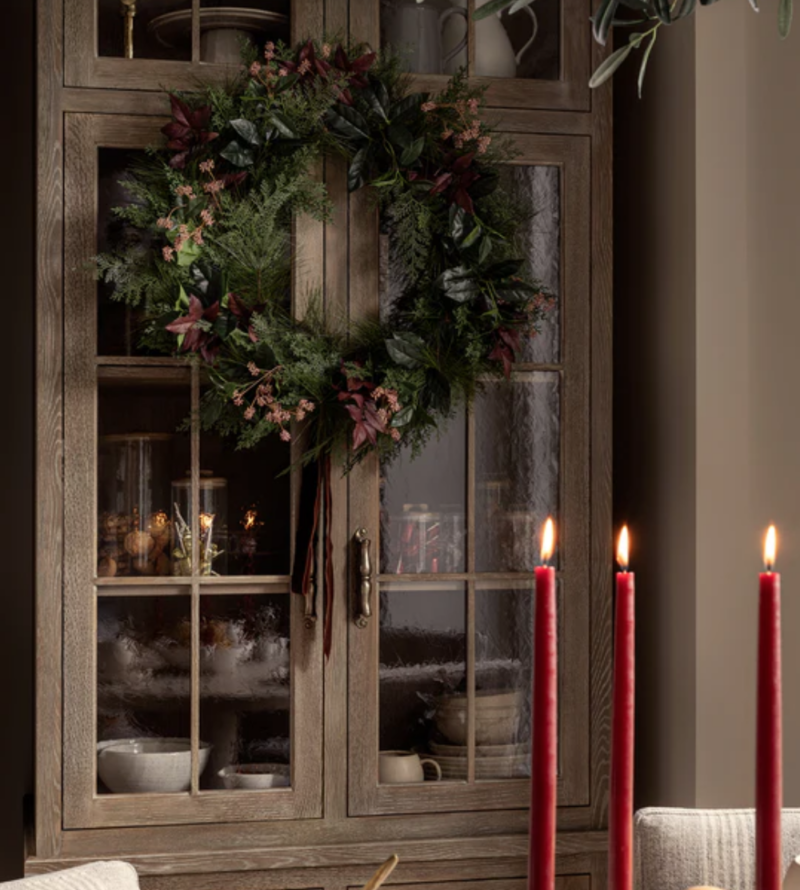 It all began with this wreath. I hadn't intended to post Christmas decor this week but a friend of mine was swooning over this photo. Same, girl, same. Shea McGee launched their holiday line and it's just so beautiful. But of course my wheels began to turn. And while I am still waiting for leaves to turn over here, it sure is fun thinking about how you could achieve this beautiful look when the holidays do roll around.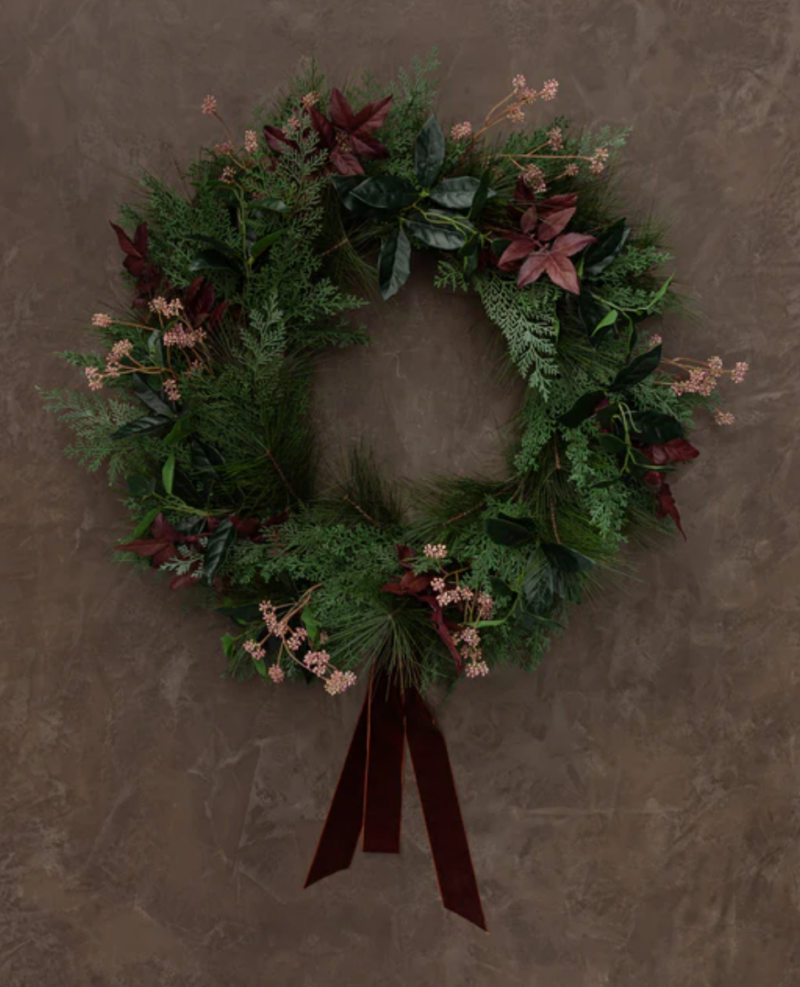 This wreath. It really is so pretty. If budget is not an issue, this wreath sure is beautiful (and likely to sell out). I am also inspired to try and recreate this. Anyone interested? This wreath is one that I love and you could easily add stems and ribbon.
OUR LIVING ROOM LAST YEAR
I used similar colors last year and most likely won't reinvent the wheel. In invest in greenery (wreaths, garland, tree) and add in color with ribbon.
BEAUTIFUL NEW COLLECTION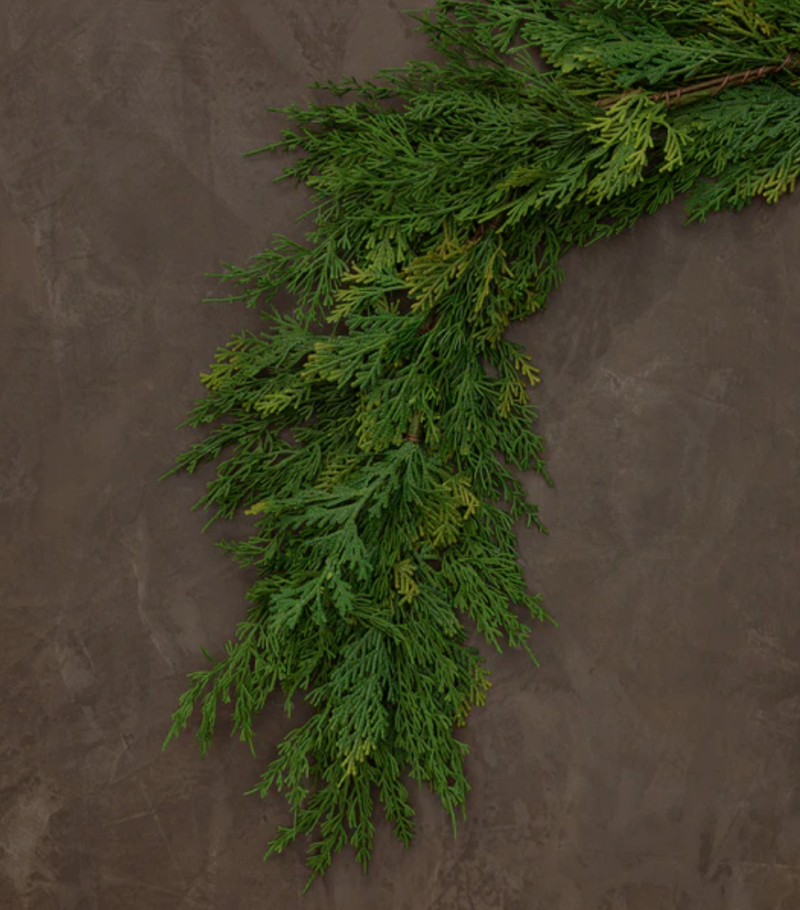 These garlands are gorgeous. I do think there is something to spending money on quality garland. It lasts forever and it instantly adds so much charm and warmth to your holiday home.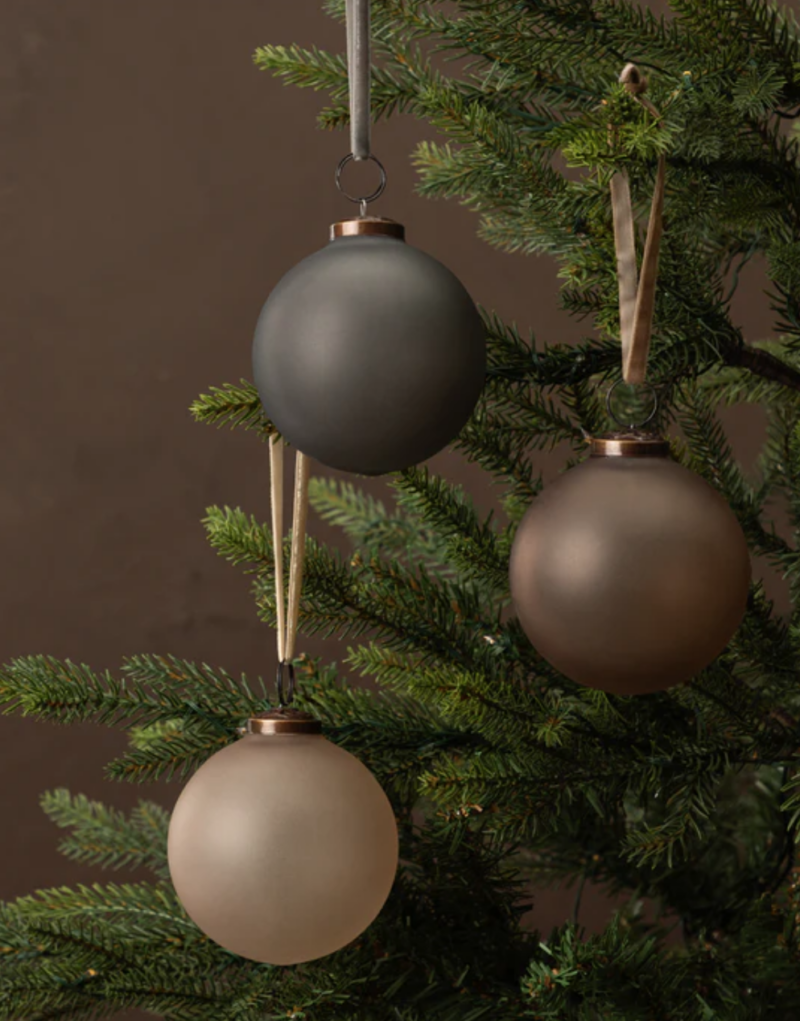 These ornaments are lovely. And this might be another project I try to recreate. You could also use these (in velvet cappuccino brown) and tie velvet ribbon on each. Same look for far less. I think I may do this for our tree this year.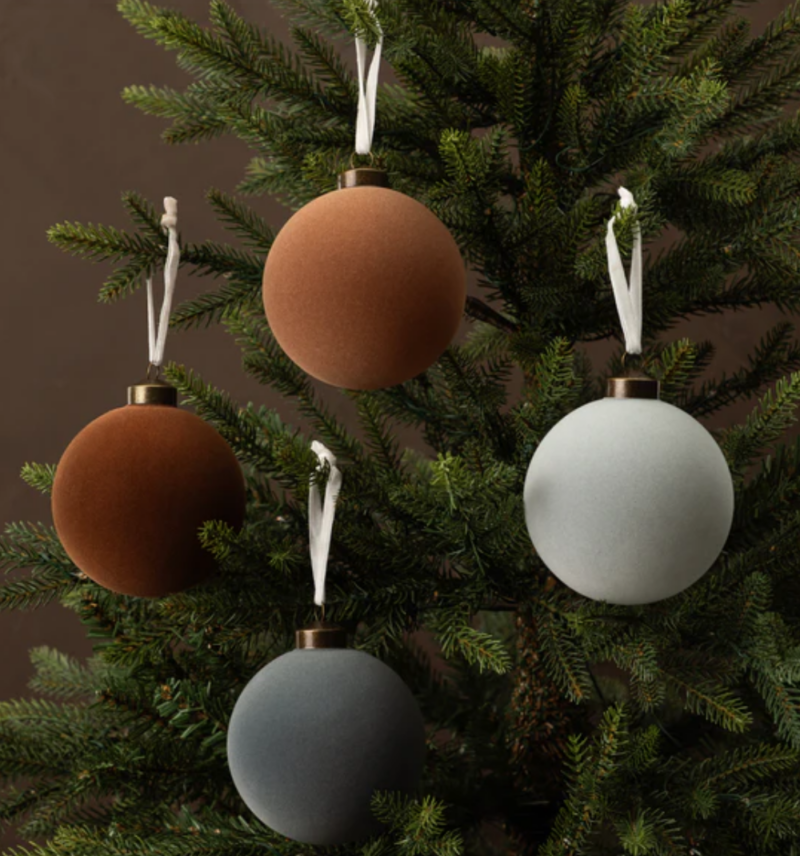 The velvet ornaments are also gorgeous. I found these for $30 (for $12). That is an immediate add to cart for me. If you order them, I think adding the satin ribbon is key. This set is also really pretty (set of 15 for $31). They have pleating on them which gives them a unique look. Adding satin ribbon would instantly elevate them.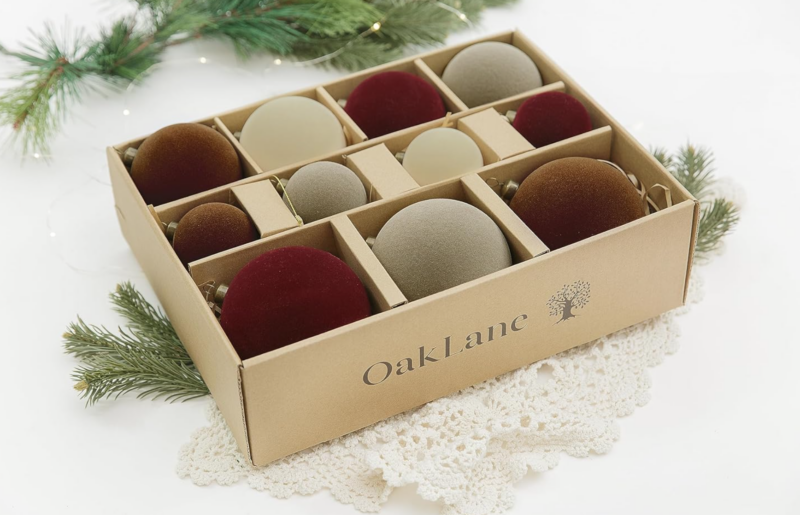 This another great option for velvet ornaments. This set is available in green and brown and comes with 15 ornaments.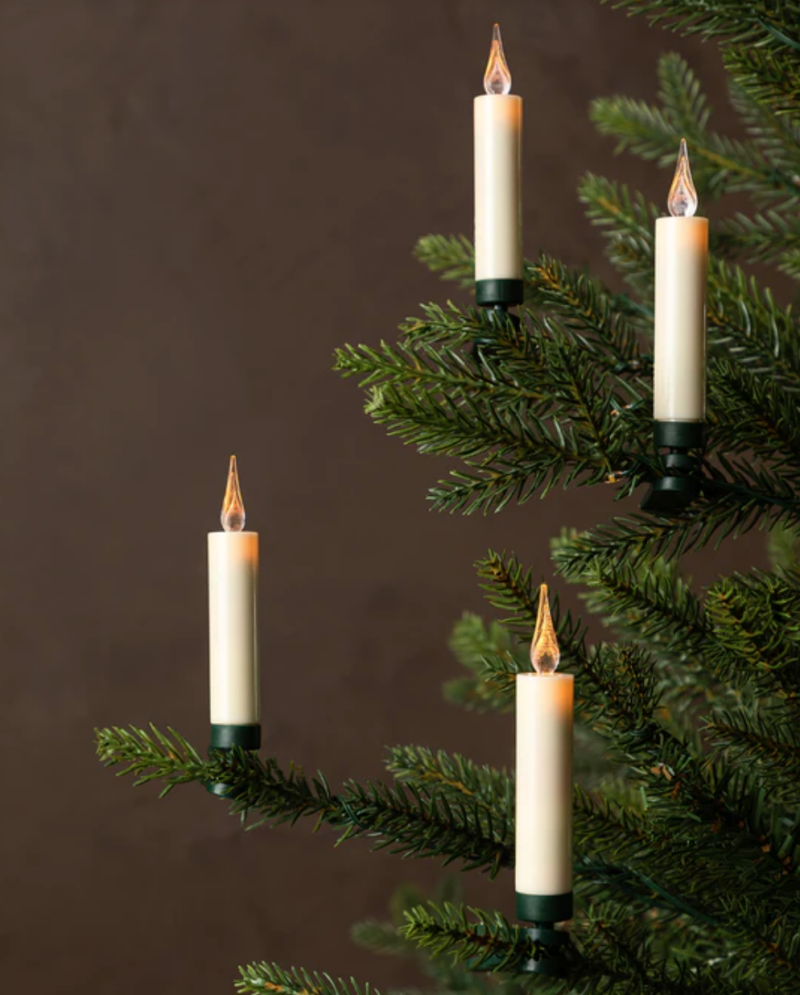 I really love the vintage feel of these candles. They add a certain charm to a tree and are really lovely. Without question, McGee and Co. will come through with the quality. This set is another option and could achieve a very similar look.
ELEGANT LOOKS FOR LESS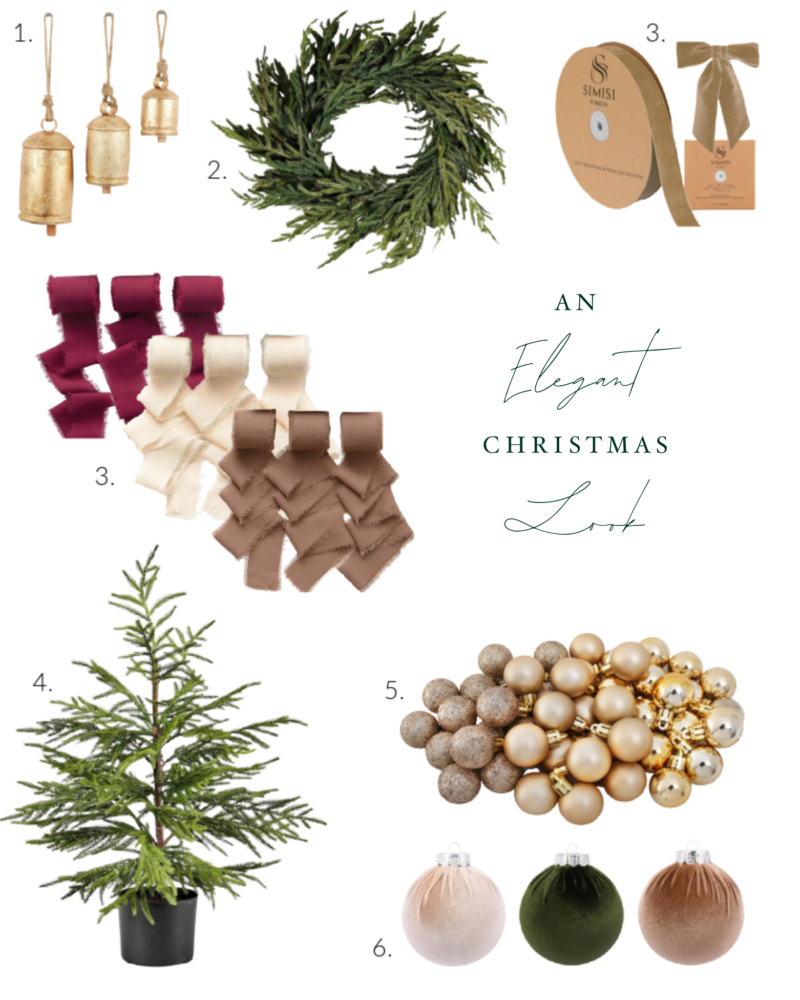 I thought these were all so pretty together. The chiffon ribbon is BEAUTIFUL tied on branches. It really is so elegant and very easy to store!
While we are a ways out from the holidays, it sure is fun to think about. If you are interested in me creating more looks for less for the upcoming season, let me know. And if you follow me on Instagram, thank you for all of the feedback on hosting. I heard from hundreds of you (and thousands took the poll which blew me away). Definitely more to come on the conversation of entertaining. Have a wonderful day.