One of the very first blogs I ever stumbled upon was Janell's Isabella & Max Rooms. I have been so inspired by her design skills and fantastic do it yourself projects. She has caught the eye of Nate Berkus and HGTV and is one talented lady. I am sure you will enjoy what she has to say today.
Thank you for inviting me to be a part of your Holiday Haven series Courtney! The haven I love to retreat to during the holiday season is a small house on the coast my family has been going to for years. We make sure to fit in a trip each winter for a bit of time away from it all. The days are simple and low key…that is the beauty of it! The house has the most amazing views of the ocean and this trip during the holidays has become a relaxing tradition.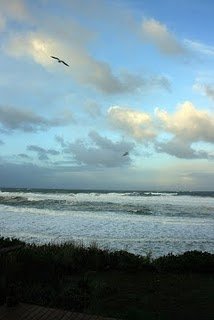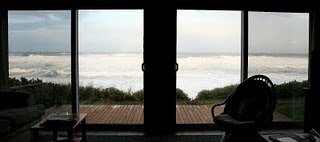 By the time we return I'm usually running behind on preparations for the holiday, so I make decorating the house as easy as possible. One quick way to bring in festivity is to simply layer garland and colorful ornaments on trays and candle holders that are already placed around the house, creating instant holiday centerpieces.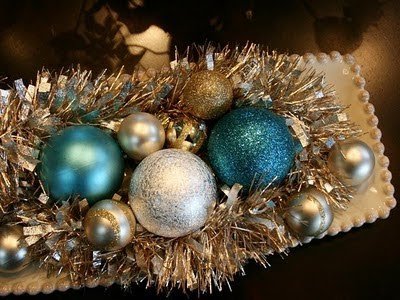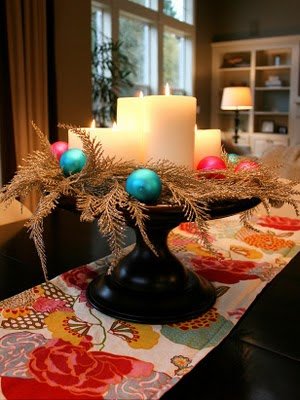 Another way to add easy holiday decor is to fill a tall glass vase with ornaments. Using ornaments which pick up on colors already in the home allow the seasonal decorations to fit right into a room without having to remove existing accessories and decor. This simple approach is my idea of the best kind of holiday decorating!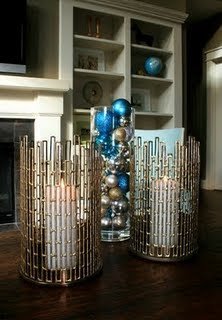 Thanks again for having me today Courtney and here's to an enjoyable and stress free holiday season! Thanks, Janell! What about you? Have you put together some quick and easy holiday décor? I would love to hear about it.