Have you met my girl, Michelle, from Ten June! She is fabulous. Not only is her home lovely along with all of her projects, but she is one of the nicest bloggers I have met. She is kind enough to pop in today and let us know what her haven is all about. She makes me want to throw on an apron and spend some time in my kitchen. You will see why!!!

My holiday haven is in the kitchen. Some may find the kitchen exceptionally busy and stressful during the holiday season, but it is honestly my refuge. There is something about stepping back from the hustle and bustle of the malls, coming in from the cold and stepping into the seasonal smells of cinnamon and nutmeg. And I'm not just talking about cooking up the big dishes like turkey and stuffing. For me, it's about spending some quality quiet time in the kitchen creating little moments: offering a guest homemade hot chocolate or sharing a plate of my favorite peppermint & chocolate dipped cookies with my office. Or, like last year, I baked homemade gingerbread and decorated each little guy to resemble our family members. The hubby and I had the best time laughing our way through that baking project. And, when the family opened their look-alike cookies on Christmas morning, we all laughed until we cried. It's small moments like that which feel like such a treat to me.                      Hot Chocolate
Peppermint Chocolate Cookies
Gingerbread Cookies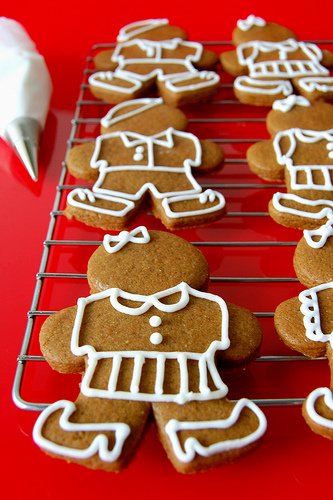 My best tip for keeping the holidays running smoothly around our house is: keeping LISTS! A list on our calendar of upcoming holiday events, grocery lists, a list of gifts I've bought, a list of gifts I still have to buy, lists of ideas and inspirations, and hey- even a naughty and nice list! Okay, just kidding about the last one. If I don't write it down, I won't remember it!                                                    ………………………………………………………… Thanks, Michelle! Love those cute gingerbread cookies. I am in all honesty heeding the advice of all the holiday haven posts because I have hit the unavoidable "stress" of the holidays. We arrived home late after a Christmas performance and after begging my hubby for the last of the addresses for his co-workers for our Christmas cards . . . and getting more enraged as I did, I decided to take a deep breath and let it go! It's not about timely arrivals of Christmas greetings or buying the best gift known to man . . . it's about family. It's about friends. It's about the spirit of the holidays. And with a deep breath . . . . I am starting to once again simmer down!  And like Michelle, I will make a list of what needs to be done and try my best to check it all off. If I don't, oh well, right!  Jade from Flip Flops and Pearls will wrap up the Holiday Haven series tomorrow! And I will be back with a little gift idea for friends, neighbors, or simply as a holiday party favor. I will leave you with a couple of inspirational photos from Michelle's blog. Go check out Ten June for more loveliness.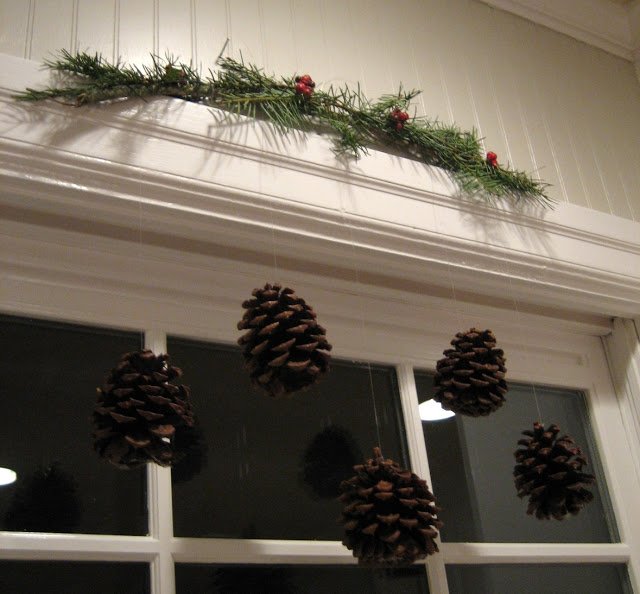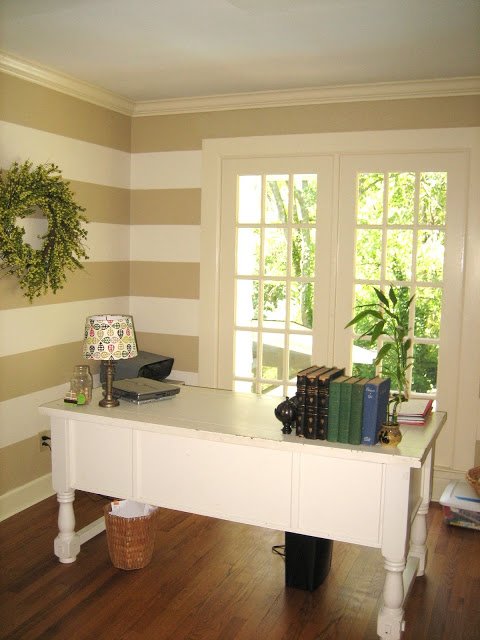 I want her office!!!! Great isn't it! Have a great day, everyone!