Morning, my friends! Sorry I wasn't able to pop in on Saturday for the usual Saturday Shopping. The weekend got away from us and my laptop was tucked away for a few days. I am hitting the ground running this morning with a couple of fun shoots around the house. I've also rounded up some really great gift ideas for the women in your life. Everything is under $100 and most fall under $50. I hope this holiday shopping guide is very helpful. I spy a few things I am hoping Santa may bring me.
GETTING COZY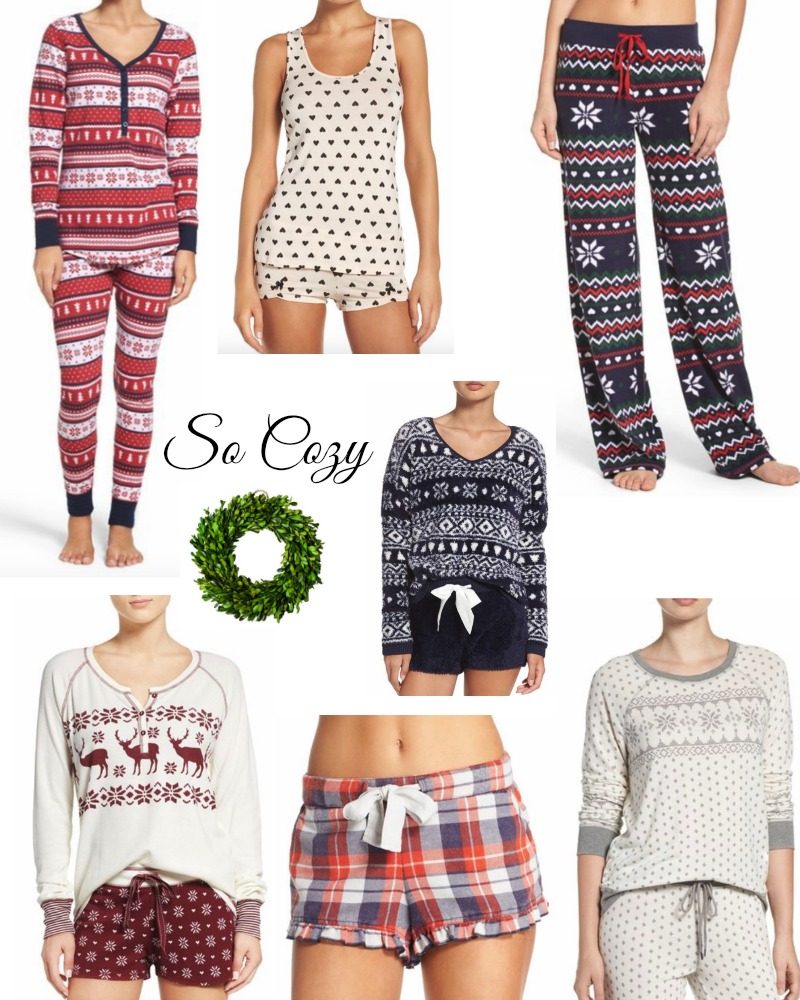 There is nothing better than cozy pajamas during this time of year. In fact, I admitted on Instagram that I find every excuse to throw on the robe below whenever I can.
Shop Cozy Pajamas

I have these pajamas pants ($29) in a different print and adore them. I wear them all the time. Pajama shorts with ruffles. (on sale for $20!!). Why, yes. Thank you very much!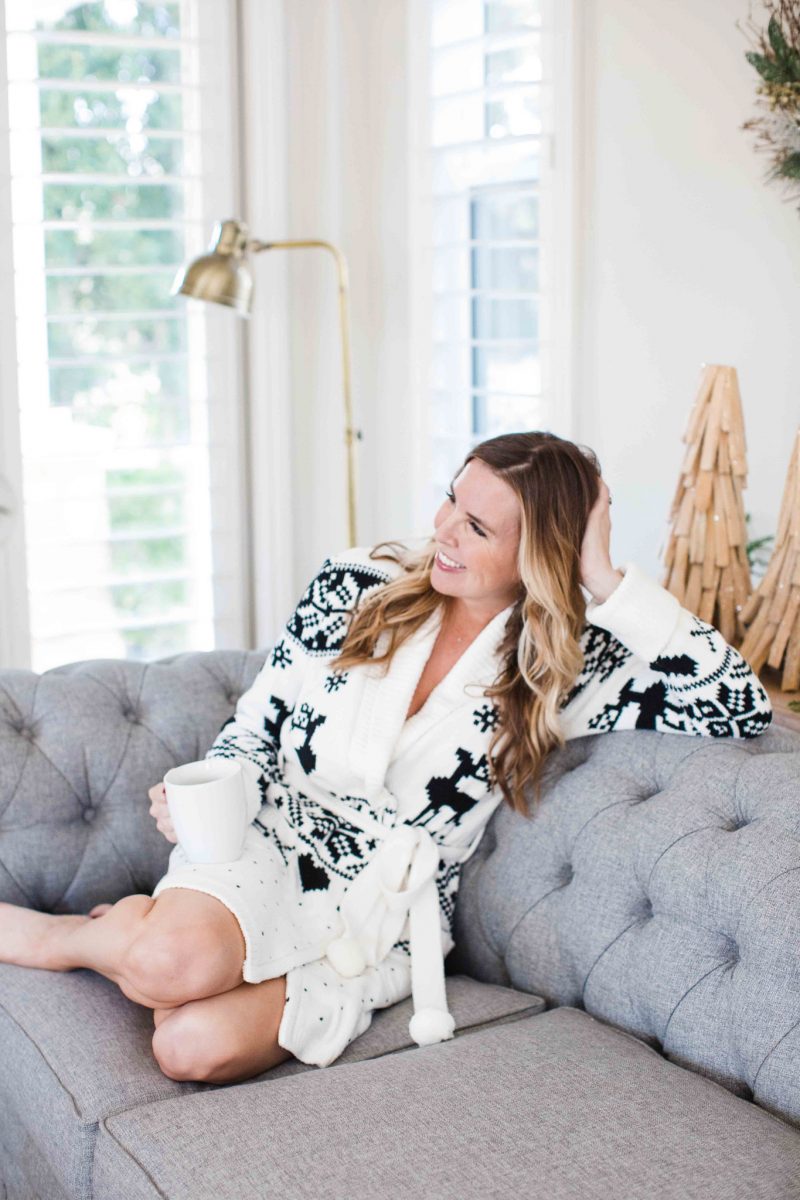 This robe!!!! If honestly can't rave about this robe enough. I LOVE THIS ROBE. It's called a sweater robe and it comes in a few other colors. It's so incredible soft and feels like warm hug.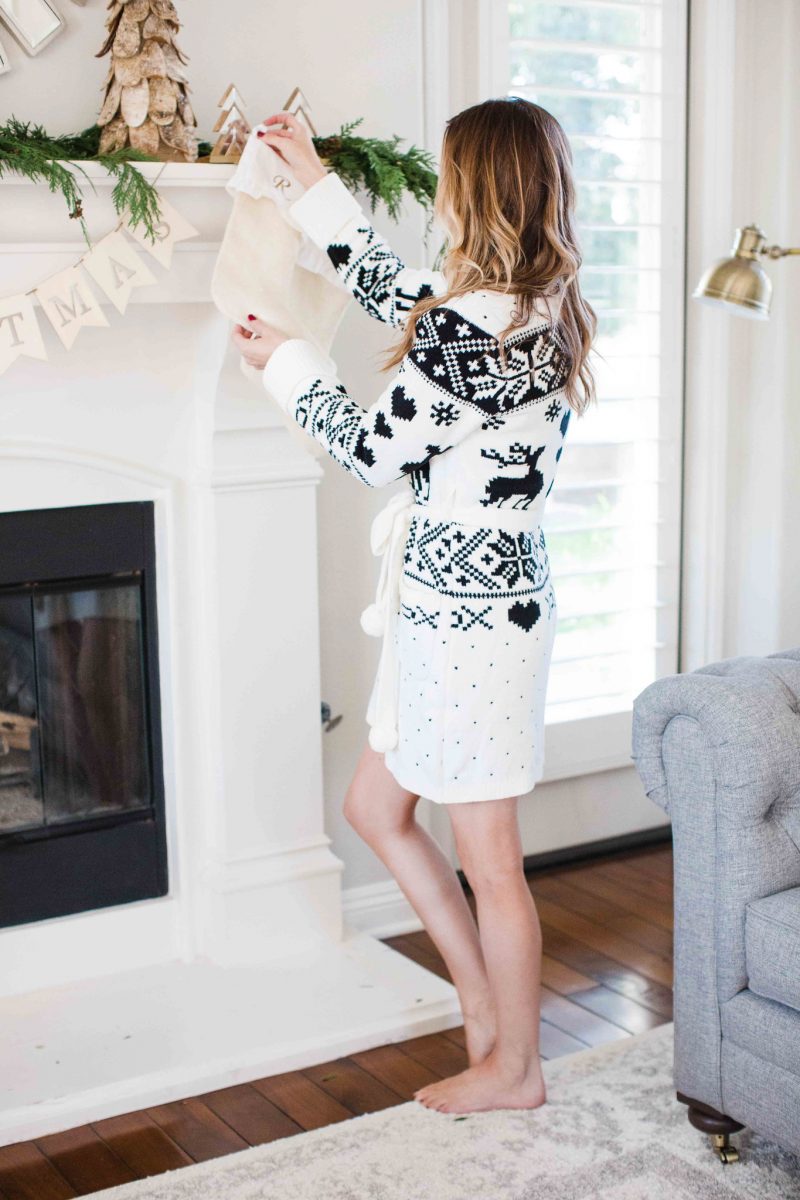 Because it's a sweater robe, it fits a bit more tailored than other robes. It's nice because I can wear it around the house and don't feel all schlumpy. You know what I mean? I have a great schlumpy robe but if anyone came to the door I would hide! This one is just so cute and looks like a great fair aisle sweater.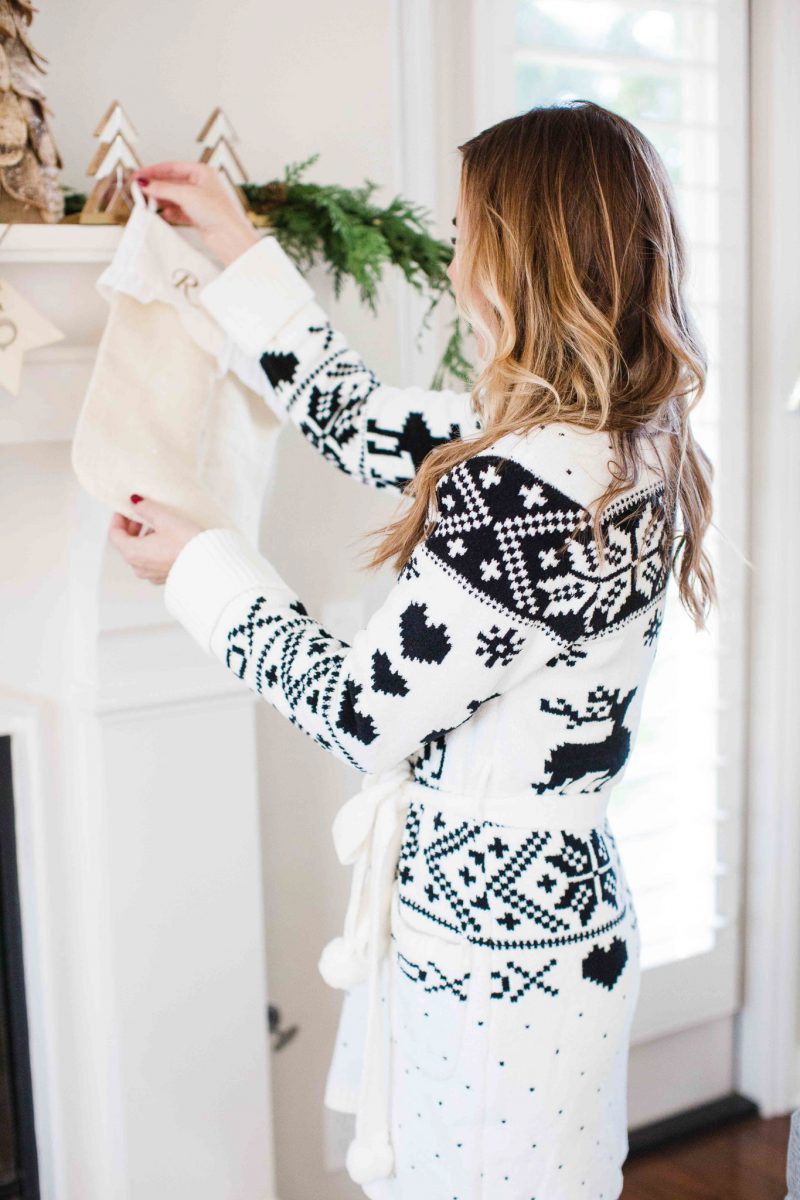 I bought a small and it's perfect. Highly recommend this and it would make a beautiful gift for someone in your life.
ACCESSORIES SHE WILL LOVE

Click on any accessory above for details
The gold necklace above is only $9! That is such a steal. I have a similar one and it's on constant rotation. The reversible scarf is another favorite of mine. I also use it to decorate around the house. Drape it on any hook and it adds some Christmas charm. Just picked up the buffalo check scarf for two of my friends. It's really pretty and soft in real life. Great buy!!!
one | two | three | four | five
All of these are so great together. These paired with a cozy pair of jeans and a white sweater and you're set. These are all accessories that will stand the test of time (the boots are over $100 but such a classic addition to the wardrobe).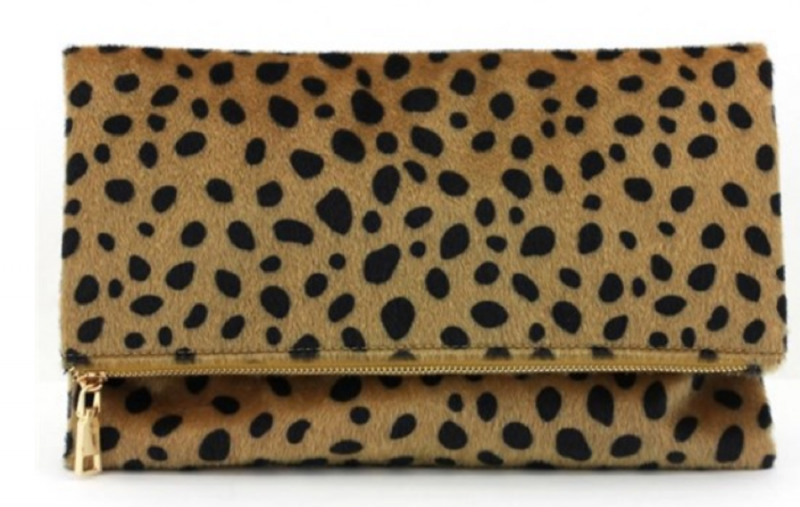 Don't forget this little number. I LOVE this clutch and carry it often. It's only $40. You can pre-order it and it will ship by December 15. Just search under bags. Great gift for daughters, friends or  yourself! I won't tell!
FAVORITE BEAUTY GIFTS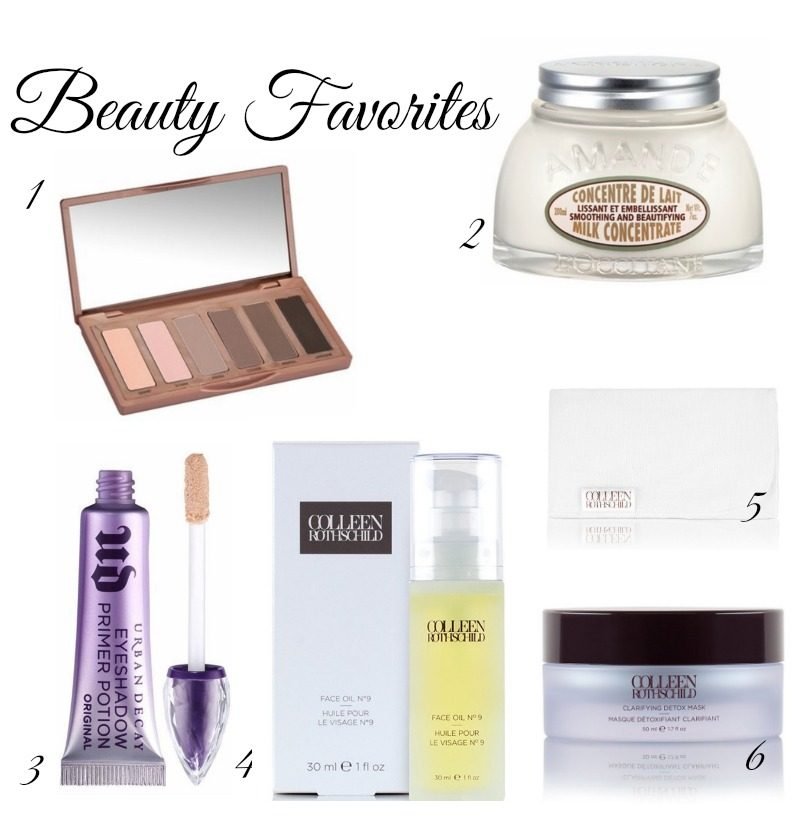 one | two | three | four | five | six
These are hands down my favorites. I use each and every one of them on the daily and highly recommend. That lotion is my all time favorite. Seriously smells so so good. It would make a wonderful gift for any woman in your life. The cleansing cloths were life changing for me. I lost mine in the move and just ordered this set. Great stocking stuffer idea. And I use the mask (currently on sale) once a week. I notice such a huge difference when I forget to use it. The eye shadow set is by far my favorite. You don't have to have great makeup skills to get it right. They colors blend beautifully.
FOR THE FASHIONISTA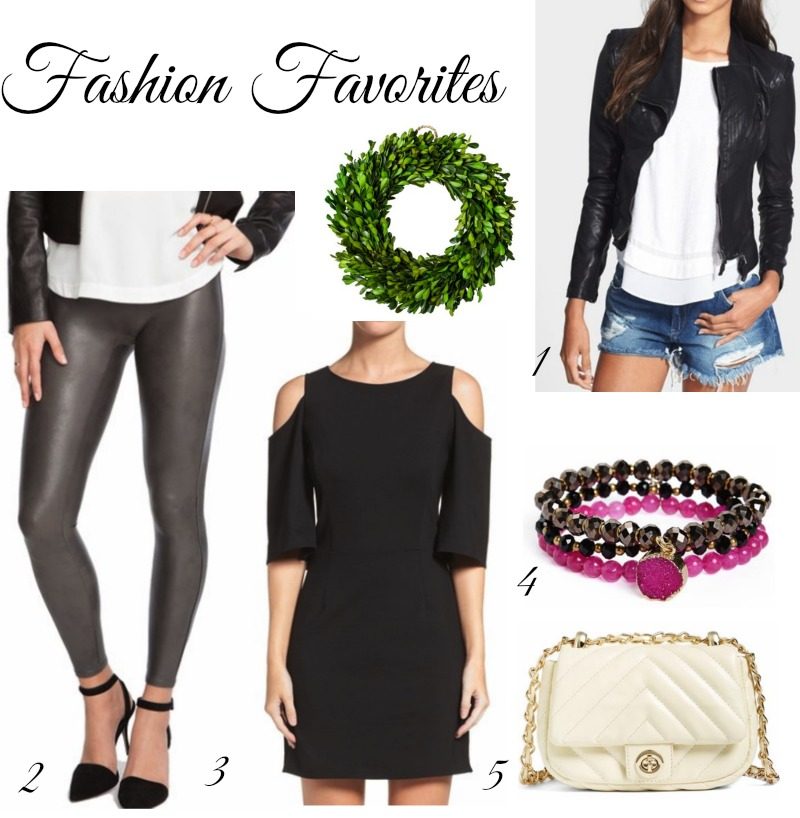 one | two | three | four | five 
Thought these were all so fun and pieces that are a bit more fun than the daily uniform. My dear friend wore this dress the other night and rocked it. It was gorgeous. It runs a big big but is absolutely beautiful. She paired it with a pretty gold necklace and it was a gorgeous holiday look. Looks more expensive than it is. The handbag reminds me of the classic Channel handbag. But this one is only $39. The faux leather pants have received fantastic reviews. Darling and a bit edgy. I would love to see them with a white tunic sweater. I have the jacket in caramel and wear it all the time. You can see it styled here. (You may want to size up. Runs snug).
Hope this sparks and idea or two for people you are gifting. Or maybe they ended up on your own wish list. I am off to take some photos for a couple of upcoming blog posts! Can't wait to show you. Will also be sharing a quick local trip we took this week as well as fun finds for kiddos.
Make it a great Monday, my friends. Stay warm and cozy.
You can get caught up on all of my gift guides below: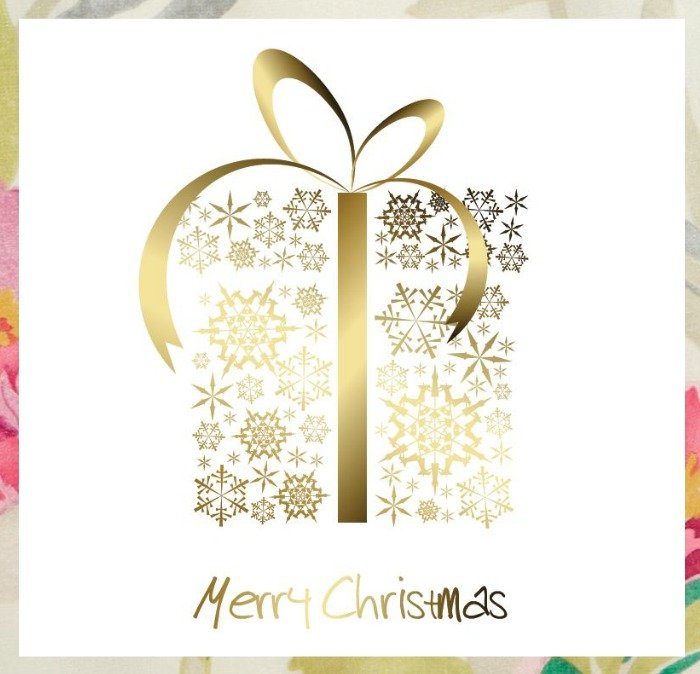 *Photos by Taylor Cole. Affiliate links used.