It's that time of year again! I love being a part of the Michael's Makers team and having the chance to put together a dream tree. While Christmas is still a long way off, we create these trees to give you ideas for December and to get the wheels turning. This tree may be my very favorite of all time because it is deeply rooted in family tradition and is designed to bring joy to our home. Here is our Home Sweet Home dream tree.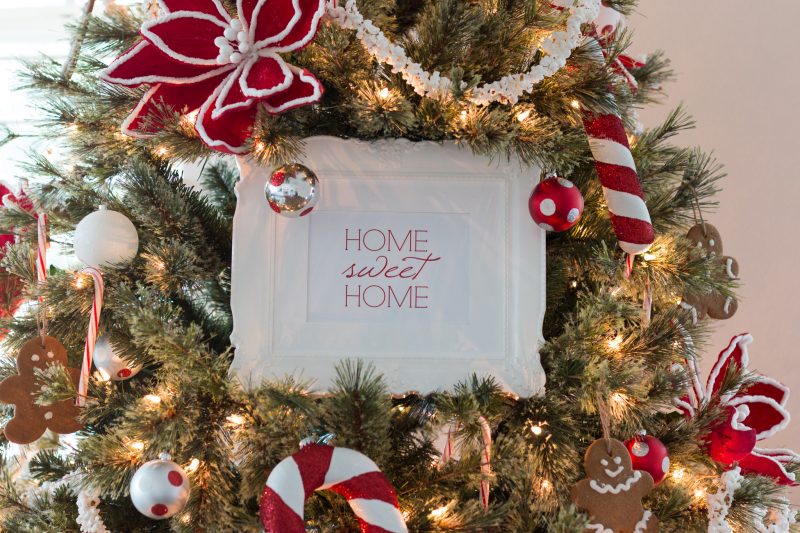 First and foremost, this year's tree is called, "Home Sweet Home," because we are so thrilled to be in our new house. But it is also a nod to the tree that my parents created for their own kitchen. I grew up with a tree that boasted gingerbread men, strung popcorn and sweet treats. My mom and dad fully inspired this tree and now we get to carry on the tradition in our own home. I also have major respect for the work that went into this tree growing up. It was definitely a labor of love and now we will get to enjoy it for years to come.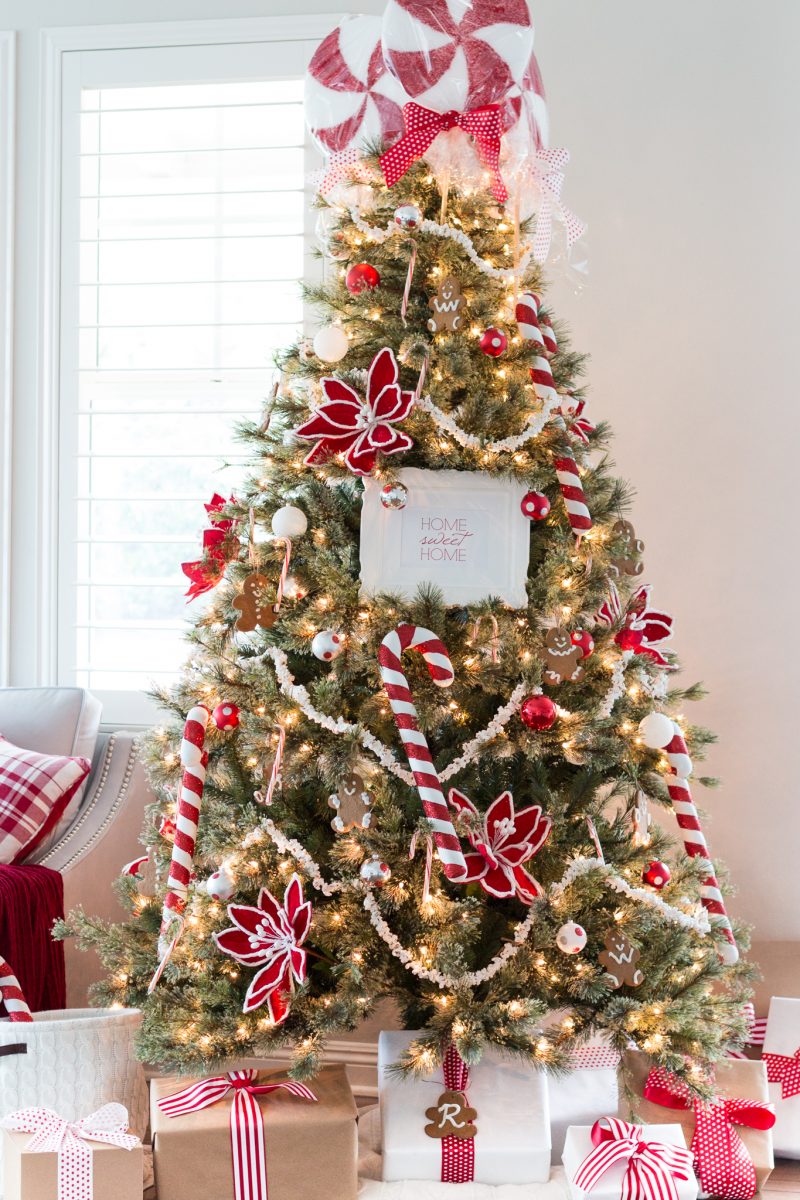 I knew I wanted to incorporate cookies, popcorn and candy canes. So when I stumbled upon this oversized candy canes at Michaels I knew they would add a whimsical feel to this year's tree. The lollipops (my children painted) are my favorite part.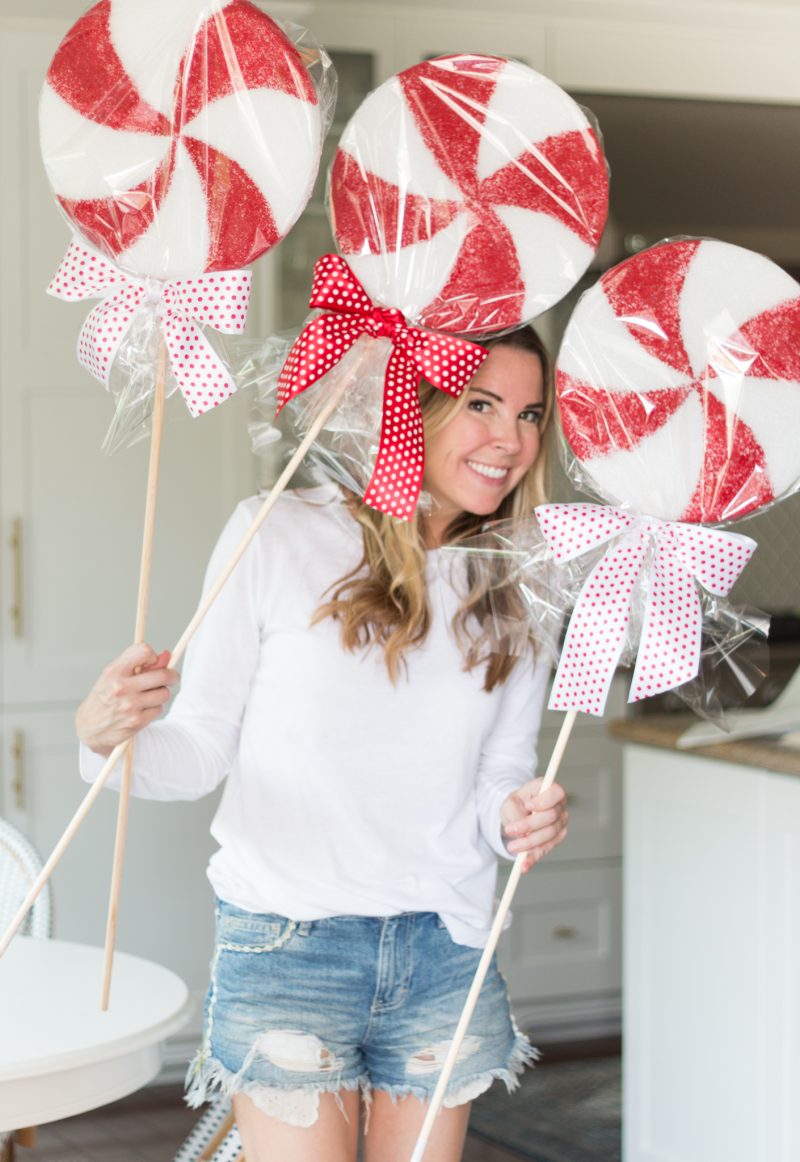 These were such a fun DIY project that the kids had a huge part in. I will post a tutorial soon. These three pops became our tree topper. Also an idea that was inspired by my parents' tree.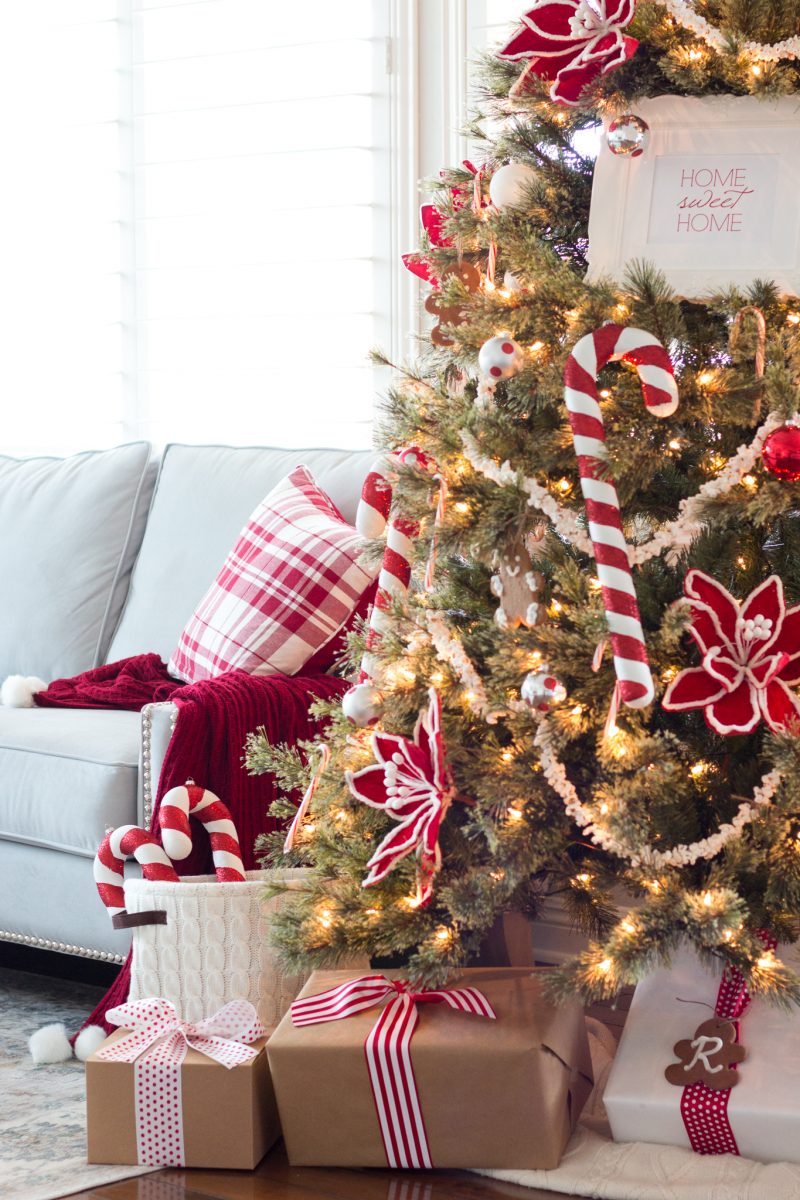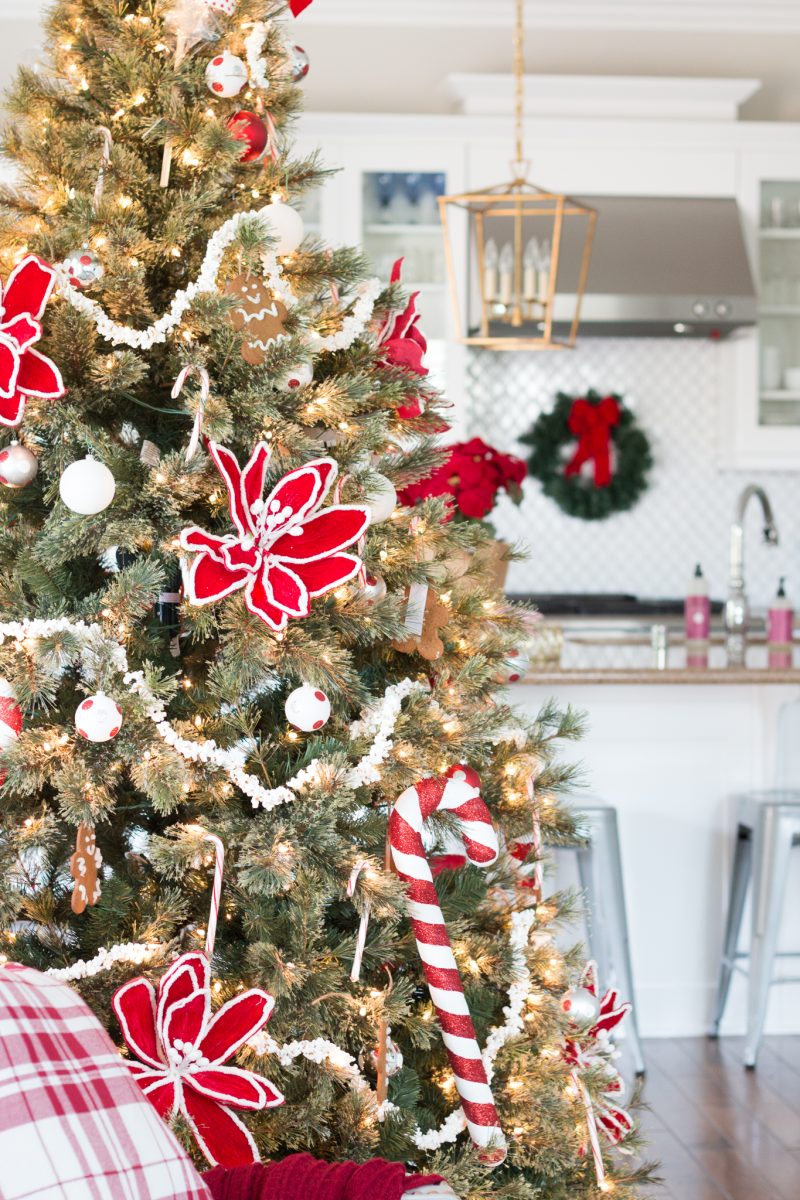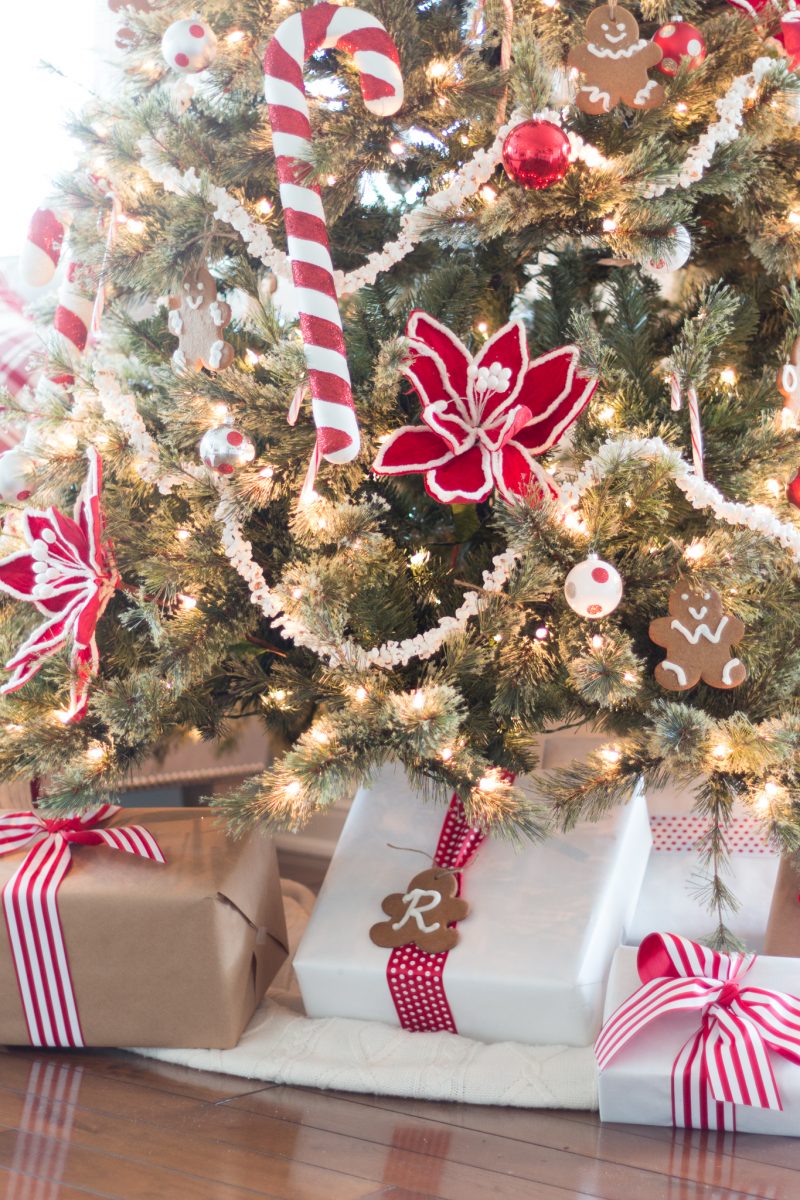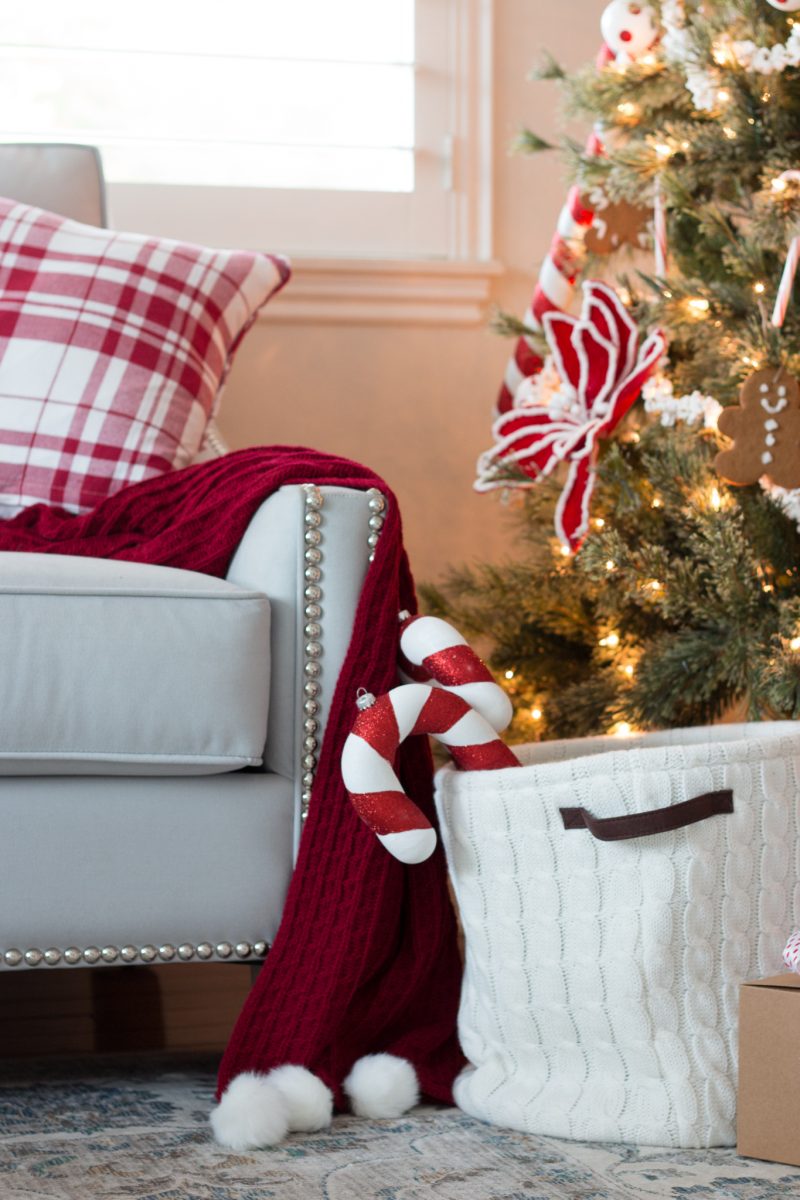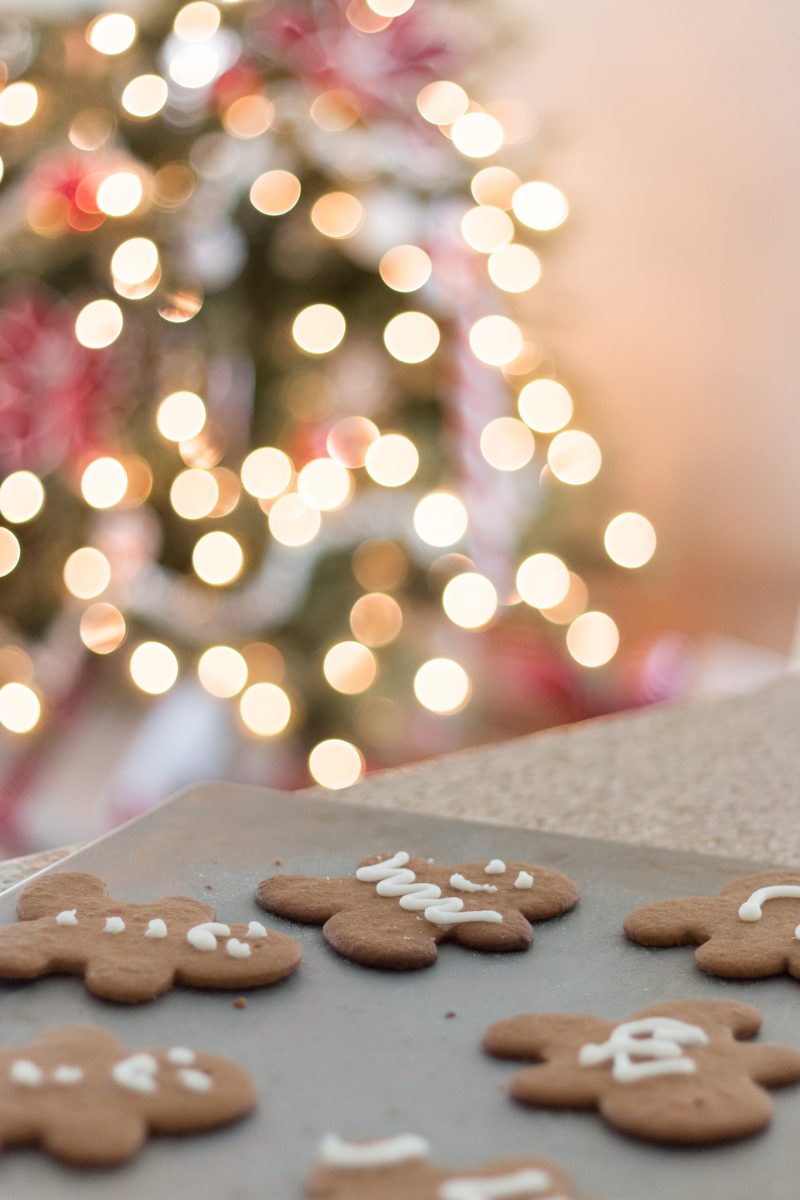 Baking gingerbread cookies ( so not my strength ) was a bit labor intensive but now we can keep them from year to year. More on how I made these tree ready on the blog soon. Also have a story to share. Let's just say it's lucky my son is cute. It may have saved him.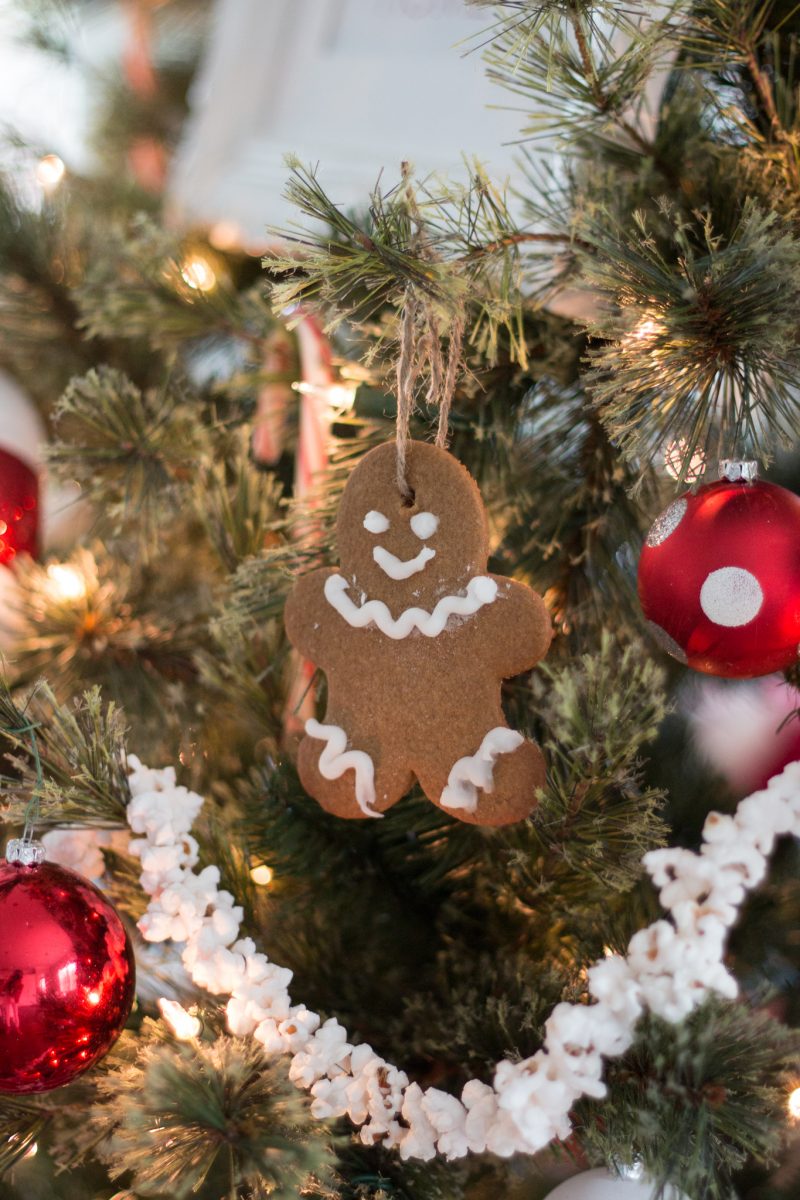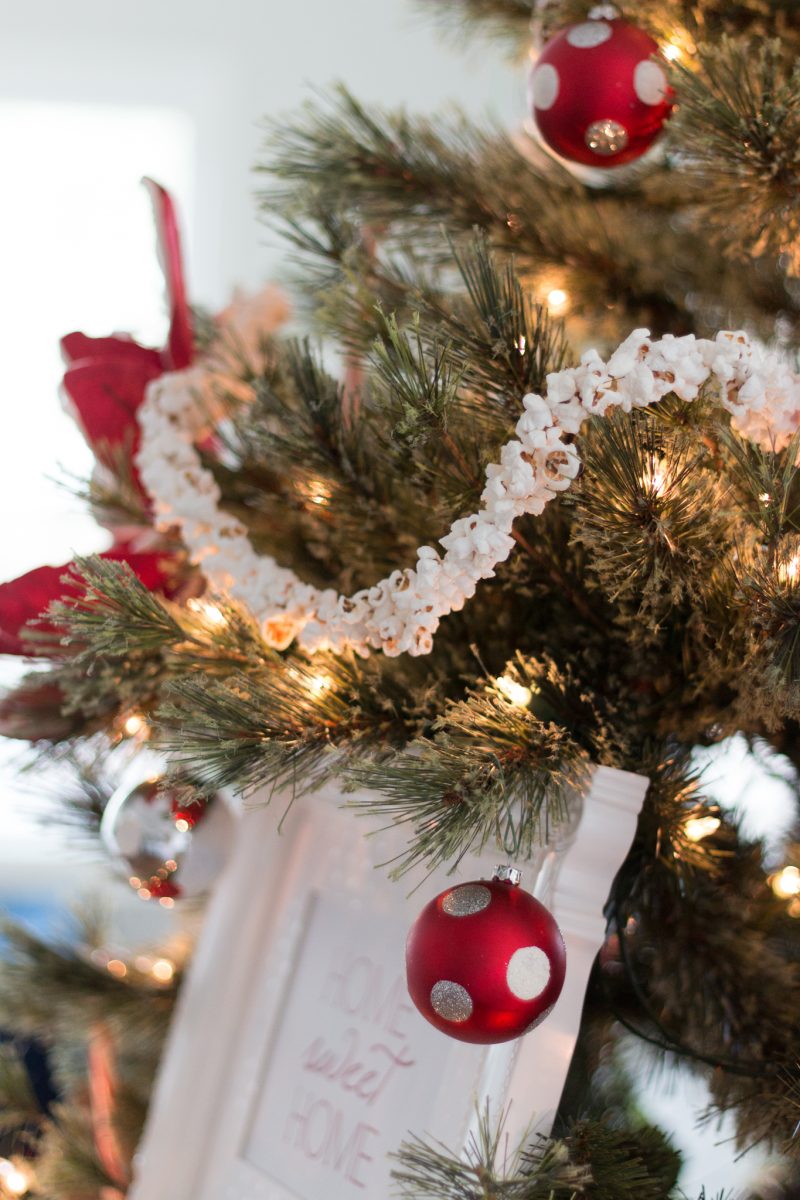 Every member of the family strung at least one strand of popcorn. I love it because everyone feels ownership over this tree. While we will take it down until after Thanksgiving, each of us can't wait to see it up in our home again.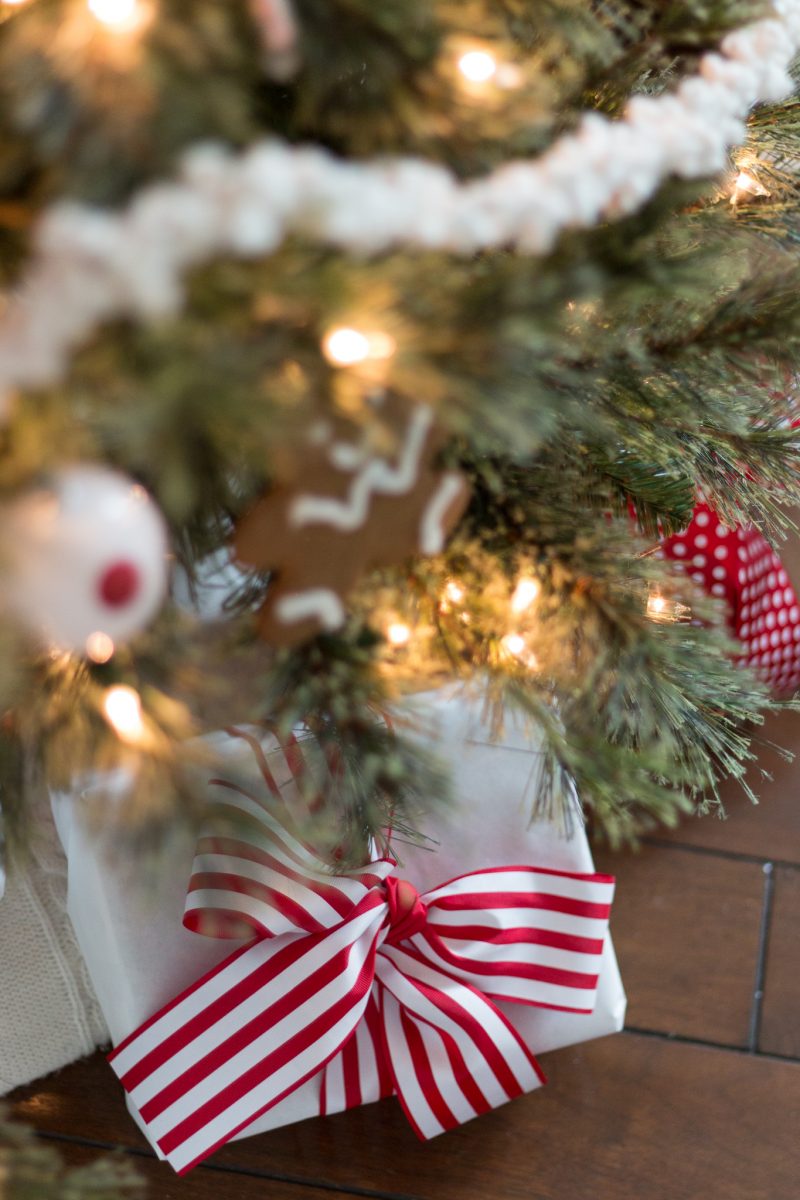 The striped ribbon and polka dot ornaments helped bring the home sweet home theme to life as well. The striped ribbon was not in the Christmas section of Michaels, but with the year round ribbon selection.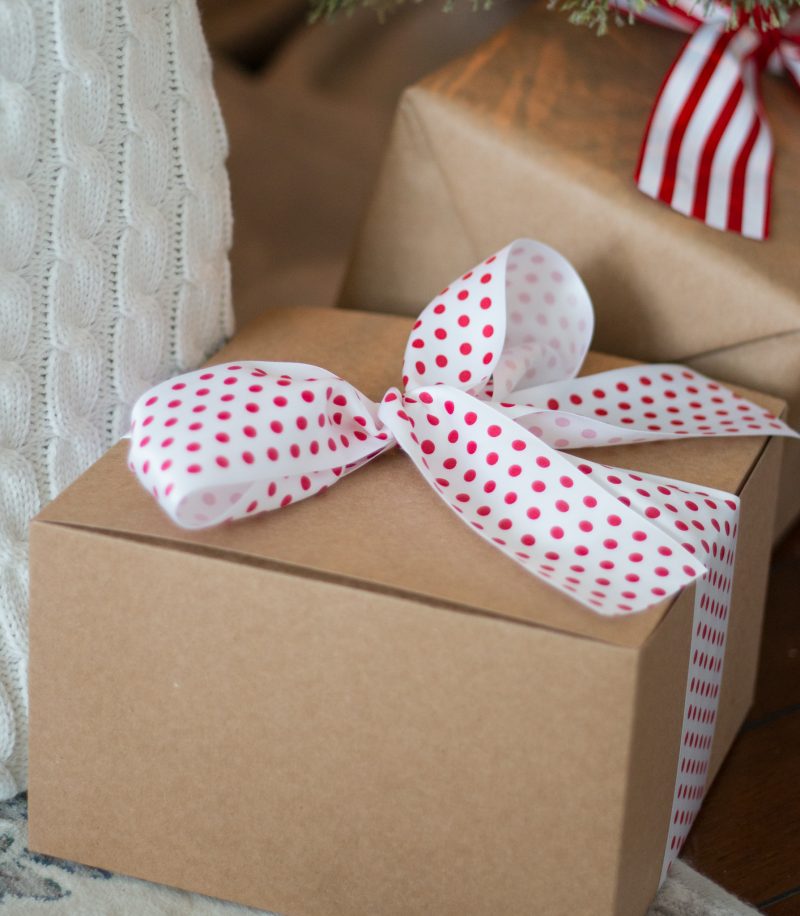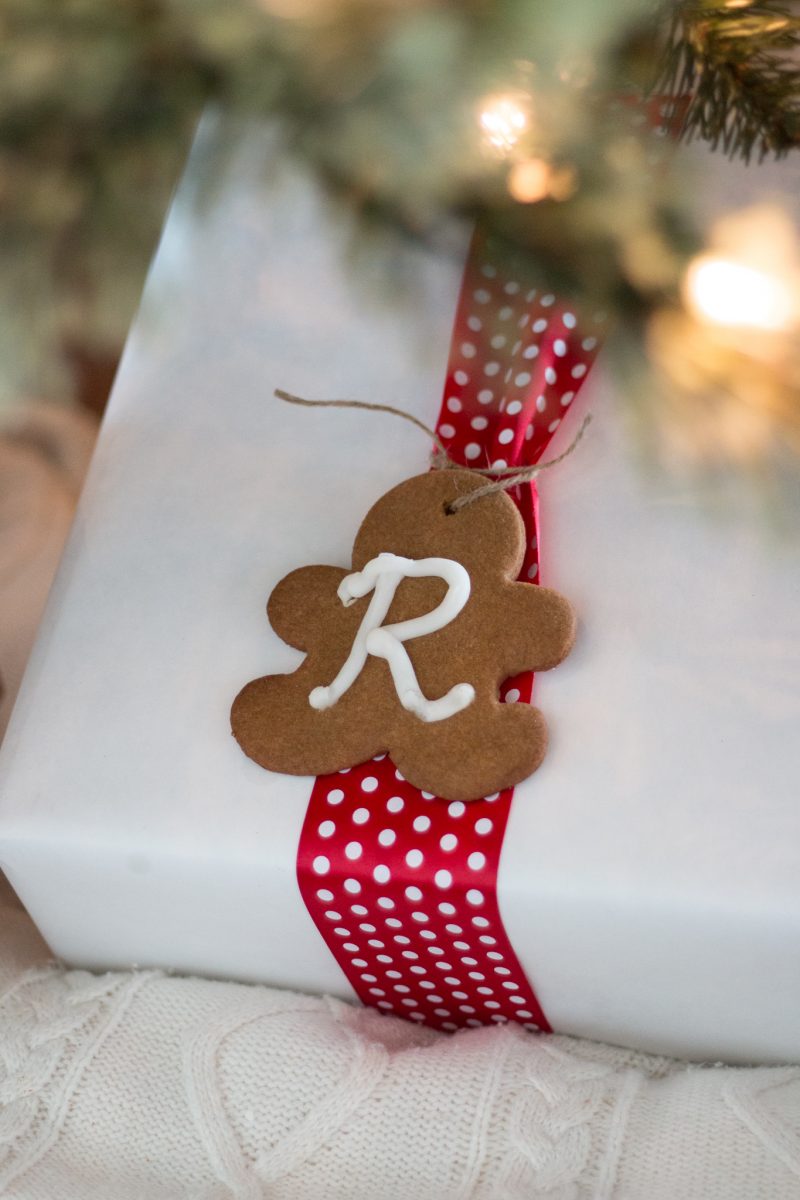 You can monogram your cookies and use them as gift tags, too. Who doesn't love a sweet little cookie treat?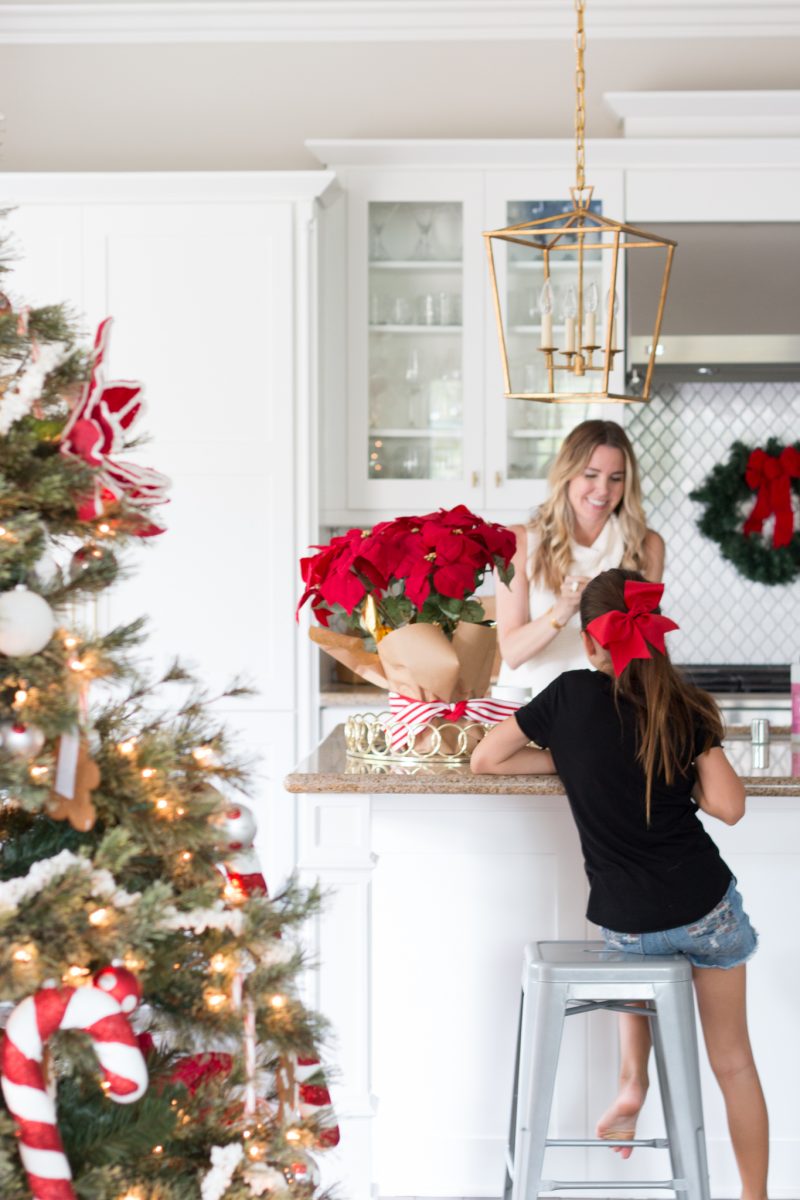 Thanks for letting me share this year's dream tree challenge with you. This tree is so special to all of us and evokes amazing memories of growing up. The kids love that I gave them the green light to share the real candy canes on the tree with their friends during the holiday season. What fun is a sweet treat tree if you can't take something yummy from it, right?!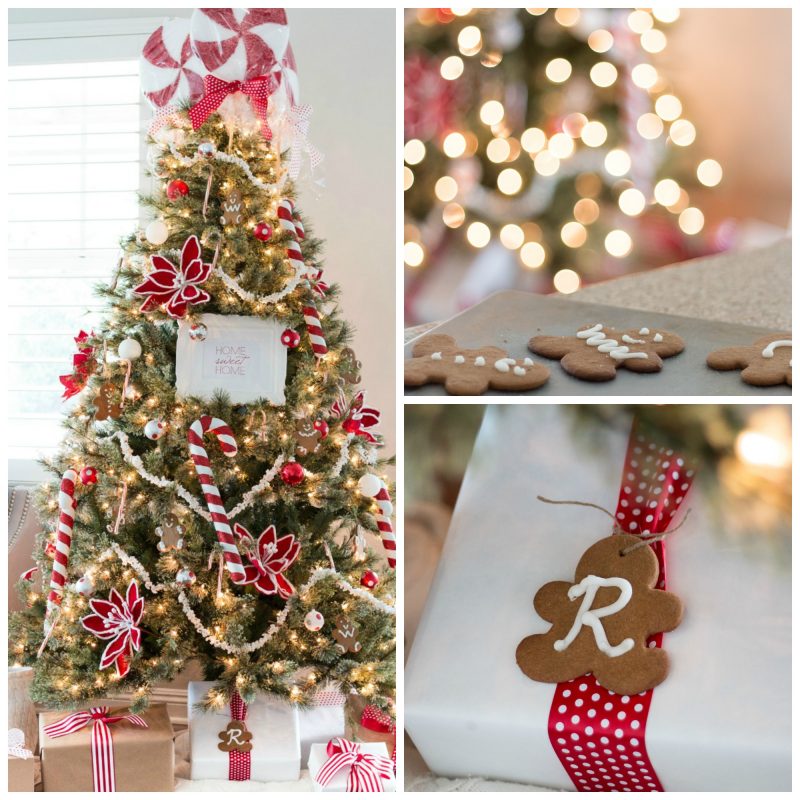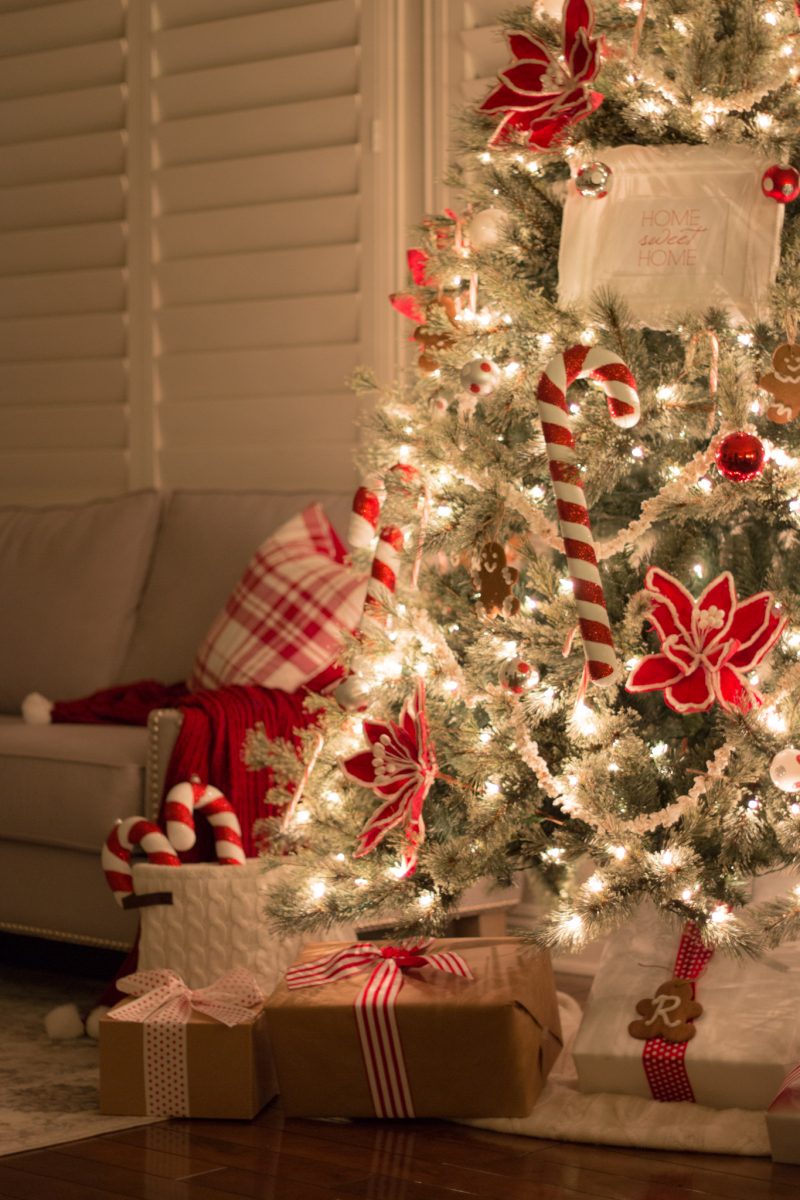 I think my favorite thing is seeing the family enjoy the tree at night. There is nothing better than that warm Christmas tree glow. The Michaels Makers Team will continue to unveil their dream trees over the next two weeks! I will continue to link them all here once they have all been posted. You can also be inspired by checking out all of the creations over on The Glue String.
Michaels has their largest tree assortment this year, including colored and flocked trees. Check out all of their trees, ornaments and coordinating holiday décor over at Michaels.  Never too early to start dreaming of the holidays.

Past Dream Trees
Baby It's Cold Outside | Cable Knit & Cocktails