1. Love Nectar Now that it's summer, there are a few things that I love having around! The very first is this MAC Lustre Glass in Love Nectar. It is the perfect pale peach color that looks great for summer. It's always in my purse.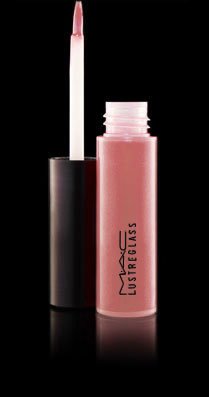 2. Lollia – Imagine Hand Creme
While I love every Lollia product, the Imagine hand crème is perfect for hot summer days. I love the tiny tube because I can toss it in my purse. You only need a tiny dab and the scent reminds me of the beach. It really is scrumptious.  
  3. Jack Purcell Slip-On   If I am not wearing flip flops then I am definitely lounging in these comfy and cute jack purcell's.  I love that they slip on and this gray/violet color goes with everything. And they are much better for chasing tots around than flip flops.
  Jack Purcell Slip on Sneaker from Nordstrom   4. Stripe Beach Towel We all know stripes are in! And have been for a while. There is something about them. Maybe it's the clean fresh vibe they have. All I know is that a stripe beach towel is paramount for summer. These are from Pottery Barn, but Target was sporting some cute $7 dollar ones as well. A favorite gift of mine to give for summer is a cute beach towel with the child's name embroidered on it. I often pick them up from Target and take them to different place to have the name put on. Ends up being under $20 and makes for one pretty cool gift.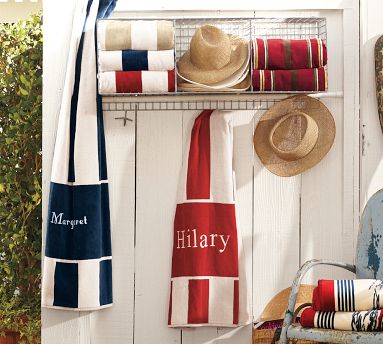 Awning Stripe Beach Towel – Pottery Barn …………………………………………………….. And I was jumping up and down when Jen from I Heart Organizing asked to feature some of my organizational ideas. Jen and her blog are over the top amazing. Thanks for the sweet feature, Jen!!!