Some amazing projects have jumped out at me this week. Things have been hectic over here, so instead of working on my own creations I have been enjoying snooping around blogland admiring all of the crazy talent that exists. So impressive. Today I am showing you three that you may have already spied for yourself. It's all about furniture today. First up is Amanda from Amanda Carol at home. Her Ikea dresser made my jaw drop.

here is the before shot of her Ikea Malm dresser: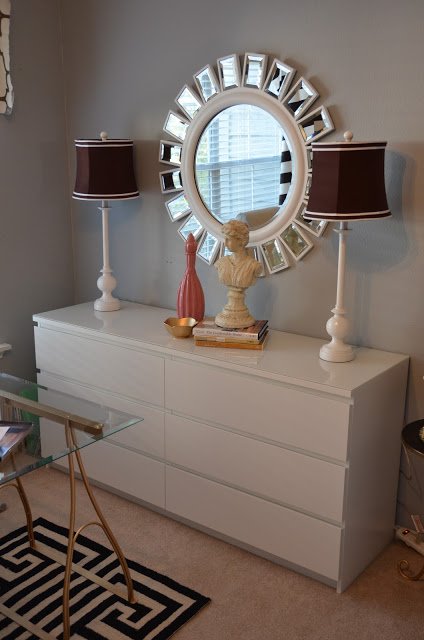 She used the O'Verlays which are just too cool for words.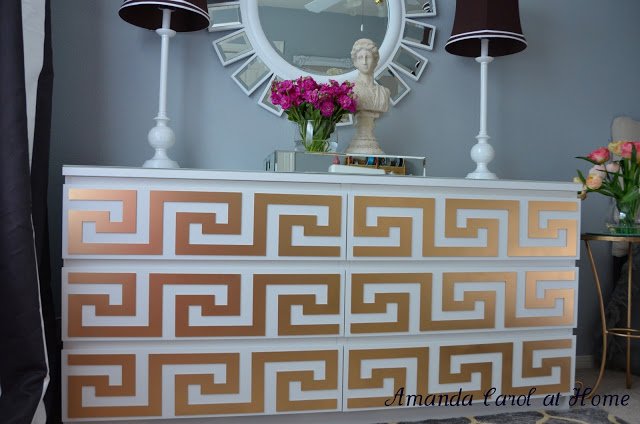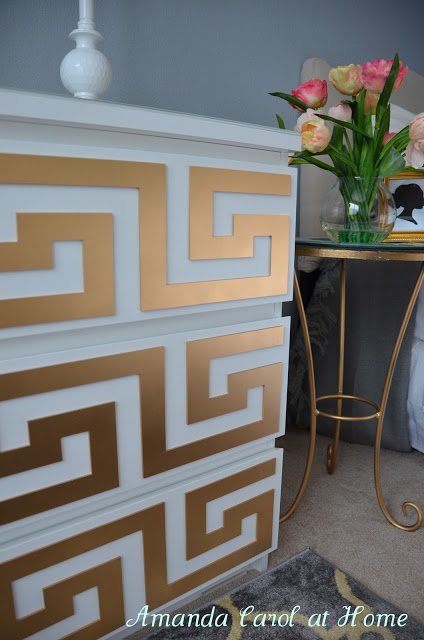 I just love it. You can read all about it over at Amanda's blog in this post.  
Next up is a gorgeous dining room table made by Rachel and her husband over at Just a Touch of Gray.  The homeowners used wood they tore from their home to make this special and beautiful table. Read all about how they did this right here.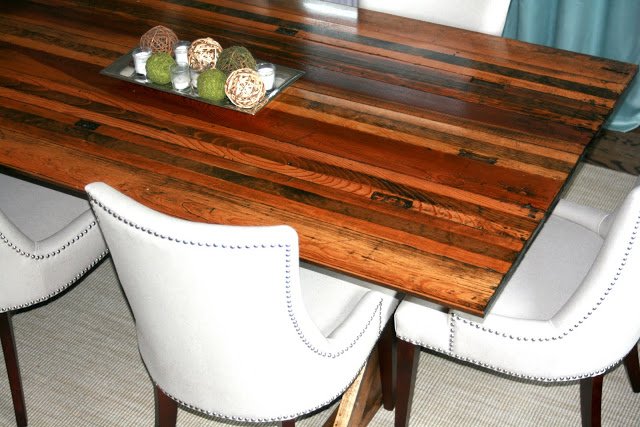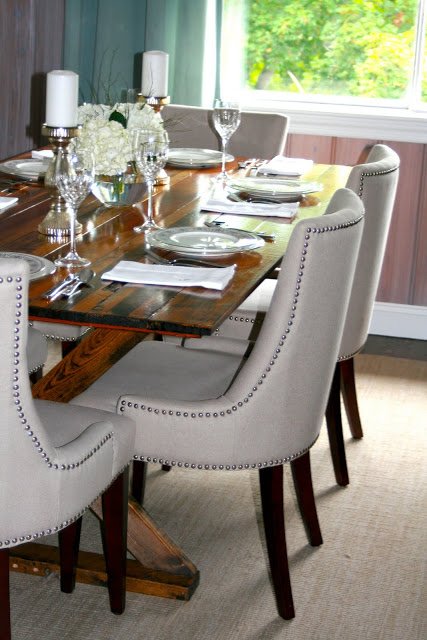 And one more project that caught my eye is Michaela's chevron dresser. The dresser began as this: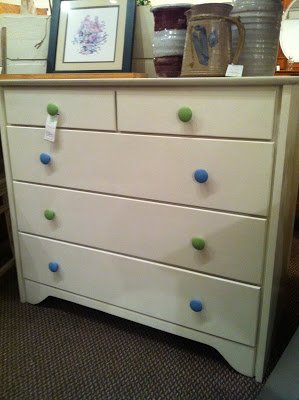 And now looks like this!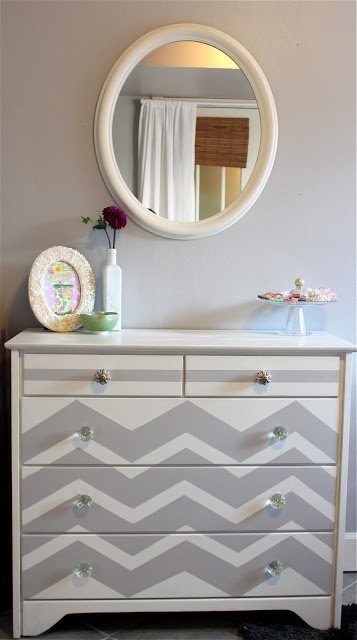 She did such a fantastic job and I love the fun knobs she chose. You can read the how-to here. So thank you to all the talented bloggers out there for inspiring me this week. I am always so blown away by what people manage to pull off. So very very impressive.