Creamy and delicious mashed potatoes. These mouth watering Instant Pot Garlic Mashed Potatoes will have you coming back for more. They are incredibly easy to make and definitely a crowd pleaser. With the current life changes, I am trying to find more and more ways to use my pressure cooker and slow cooker. I will never make mashed potatoes any other way. They basically make themselves which is a beautiful thing.
There is a reason they call it comfort food. Even preparing side dishes like this just feels good and brings about so many fond memories of the past. But unlike my grandmother having to stand over the stove waiting for the potatoes to cook, you will serve these up in under 30 minutes and with only ten minutes of hands-on time.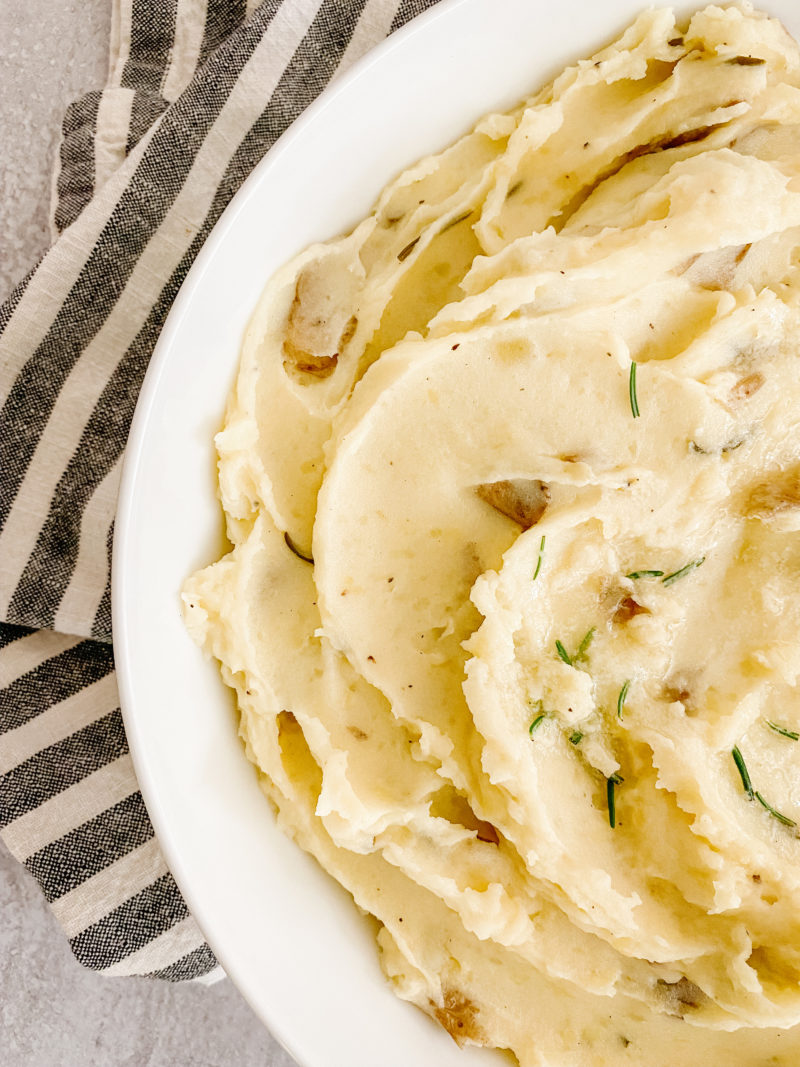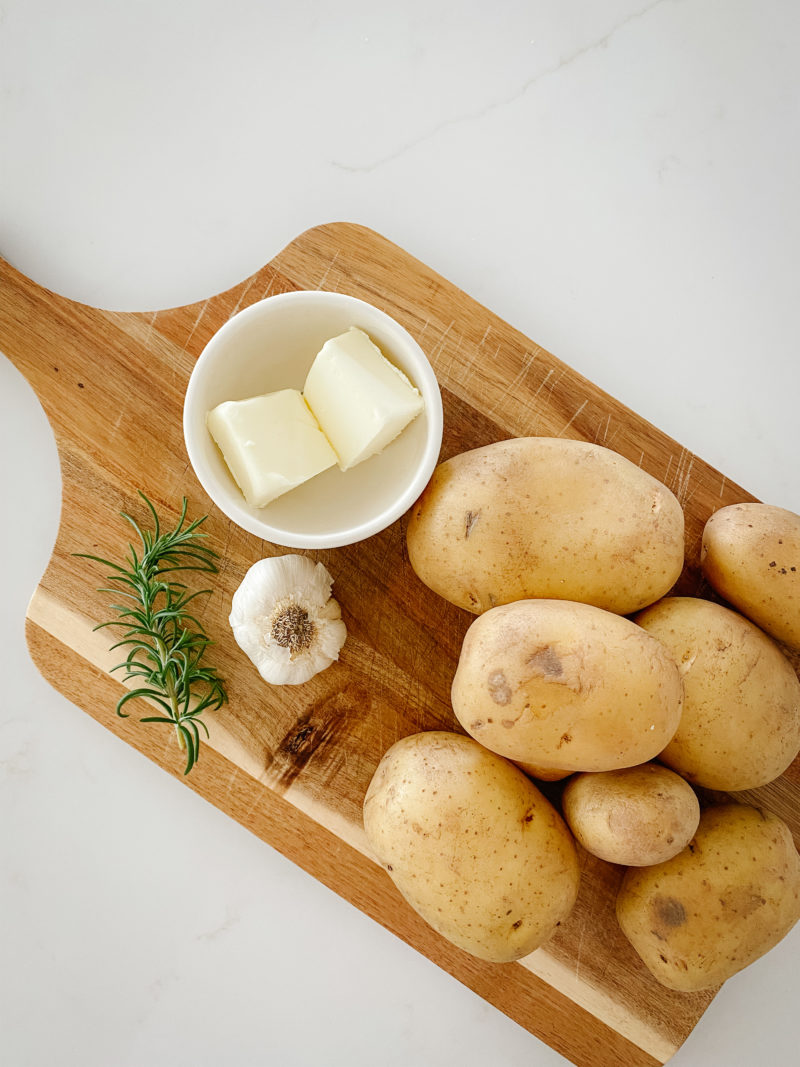 We love to use Yukon Gold potatoes but you can use anything you want. When I use the gold potatoes, the skins stay on. We like the added flavor but you can absolutely peel them. (Trader Joe's has a 3 lb bag that I like to use).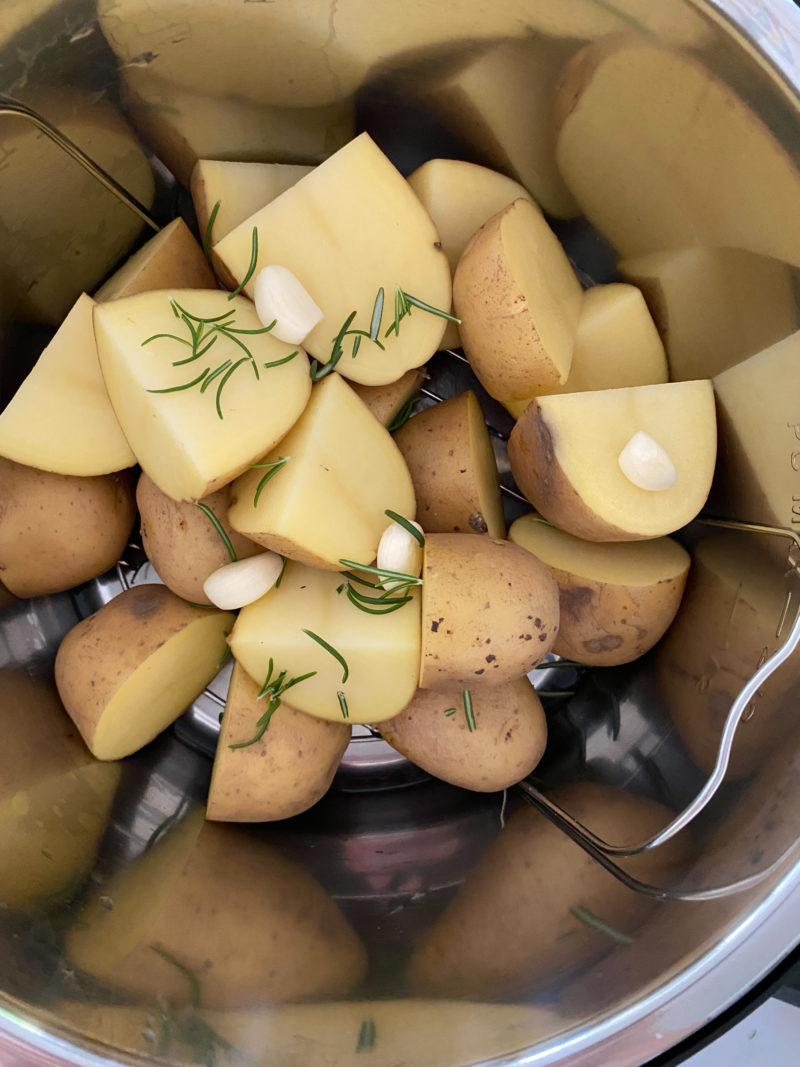 Set the wire rack inside of your Instant Pot. Cut the potatoes so they are roughly the same size. This will ensure they cook evenly. Some potatoes may stay whole if they are particularly small. That works, too. Pour the water in and rest the potatoes on the rack. Just be sure they rest nicely on the rack and do not fall through. Add the garlic cloves and rosemary. Of course the rosemary is optional but we love it around here. Cooking the garlic in with your potatoes gives them amazing flavor.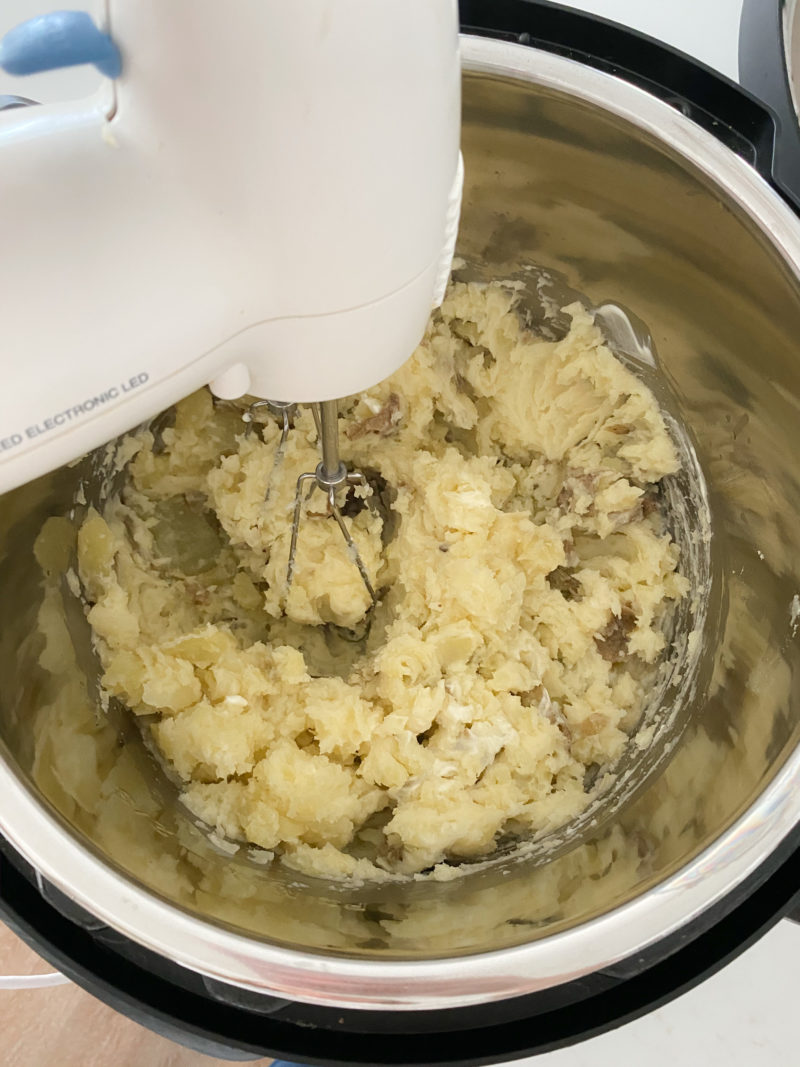 It's completely crazy how fast these potatoes come together. It's like magic and you won't want to cook them any other way. It also frees up your stovetop on major holidays like Thanksgiving. Once the potatoes are ready, do a quick release and carefully remove the lid. Remove the wire rack and potatoes to drain the excess water. Throw the potatoes back in and mix with all of the ingredients. So yummy.
Of course you can go crazy and add anything you want. That's the beauty of mashed potatoes. Maybe you have a secret ingredient from your Grandmother or maybe the kids want to add their own touch.
Instant Pot Garlic Mashed Potatoes
Scrumptious and ready in 30 minutes.
Ingredients
1

cup

water

3

lbs

potatoes

4

cloves

garlic

1

tbsp

rosemary

optional

1/2

cup

sour cream

1/3

cup

unsalted butter, melted

1/4

cup

milk

2

tsp

salt, divided

1/2

tsp

pepper
Instructions
Wash and dry potatoes (I use gold potatoes).

Cut into equal pieces. You can leave the skin on.

Insert wire rack in the instant pot and add 1 cup of water and 1 tsp of salt.

Place the potatoes on the wire rack and add the garlic cloves and rosemary.

Lock the lid and select pressure cook. Set for 10 minutes. It will take approximately 10 minutes to come to pressure and 10 minutes to cook.

Do a quick release (follow instructions in your manual). Carefully remove lid.

Remove the wire rack and potatoes. Drain the excess water from the pot.

Place the potatoes back in the Instant Pot. Add melter butter, sour cream, milk, salt and pepper. Use a hand mixer to blend all of the ingredients together.

Add anything else you love in your mashed potatoes and they are ready to serve. So quick and easy.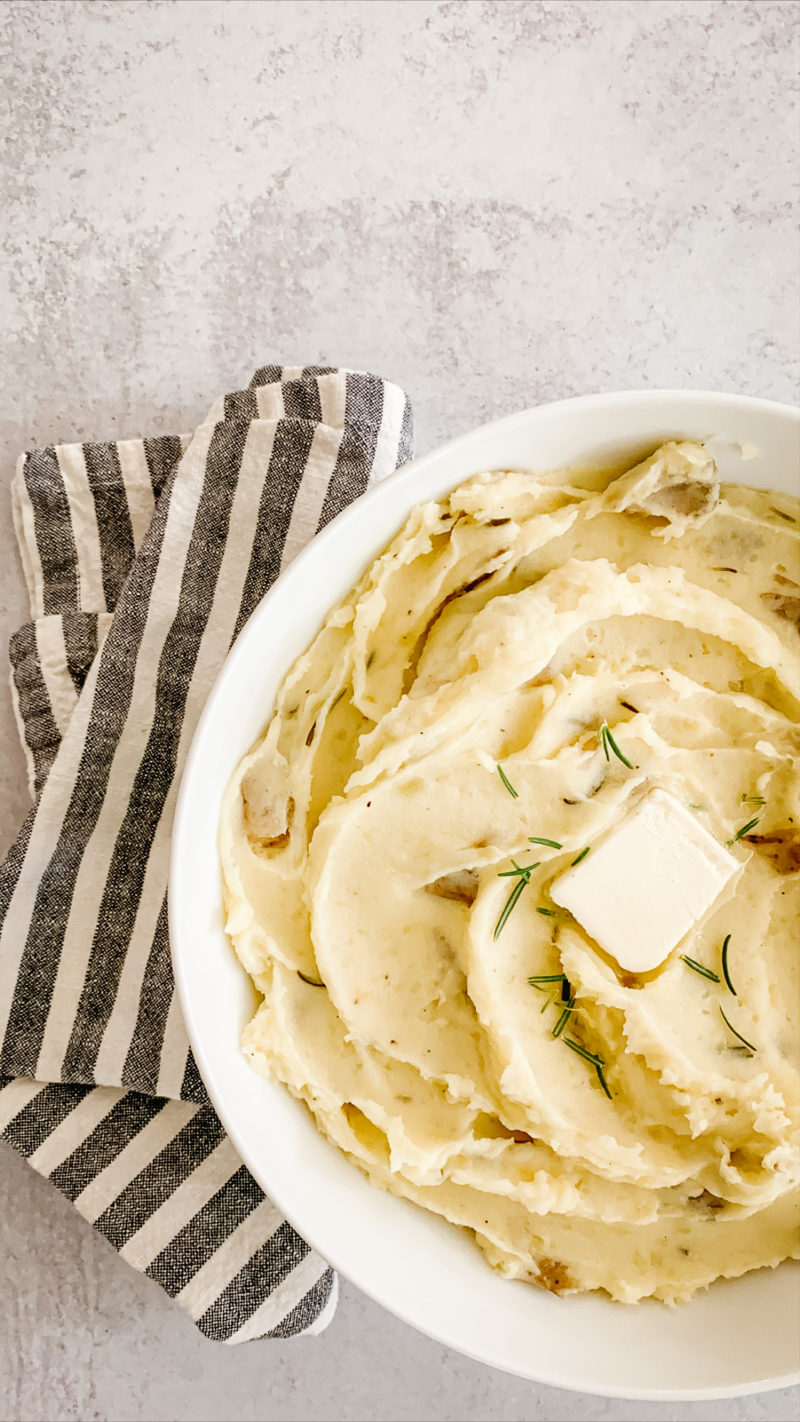 My mouth is watering already. I can't believe how easy this method is. It had me thinking about the times when you would like to prepare a meal for a friend in need. This is a perfect side dish. Next up, sweet potatoes so I will share that recipe soon.
If you don't have an Instant Pot, this is the one we have. It's been great for us. And if you are looking for another crowd pleaser, we love this White Cheddar and Potato Gratin recipe.