Welcome back from the long weekend! We are moving a little more slowly over here. Boy was it nice to have a three day weekend. Wishing they were all that way. I am thrilled to be back with another "It's a Date!" installment. If you were wondering why it's been a while, it's because we were in transition with sitters. Now we are back up and running and I can't wait to share our weekly adventures. Knowing not all of us can get a sitter, we are huge on date nights-in, too and think that any quality time together is what it's all about. This week's date night look is all about the classic black & white combination.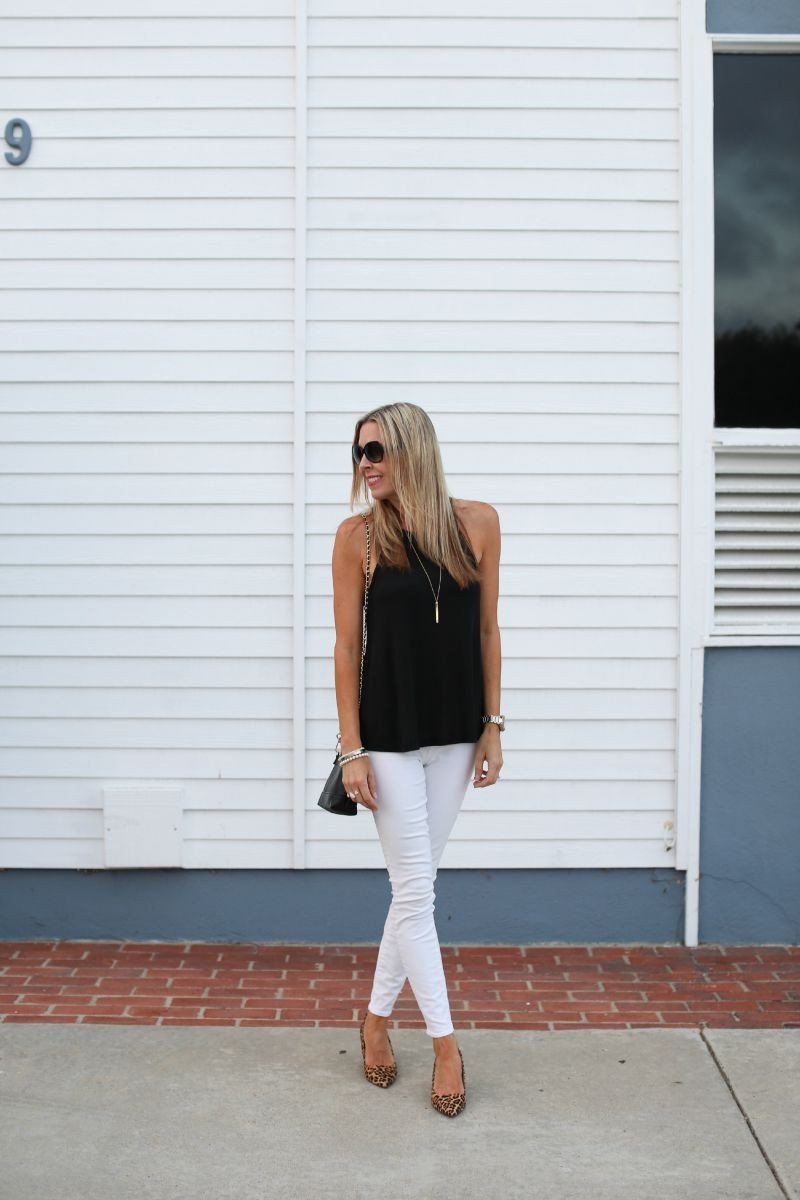 Hopefully you are seeing that I stick to some key pieces in my wardrobe and just like to switch up how I wear them.  This tank is an all time favorite. I love the higher neckline and the racer back cut. It's always a flattering cut and wears well with long necklaces. This week I paired it with my white jeans and new leopard wedges (love these).
Date Night Hot Spot: This week we began our evening at South of Nick's in San Clemente. It's a favorite of ours and I have shared about this spot before. We did come to the conclusion that if I am going to have one of my favorite Toasted Coconut Margaritas, then dinner is a tad too heavy. Thinking we may do dinner elsewhere and hop in here for the yummy drink as a dessert. Don't get my wrong, their food is really yummy but on date nights we like to hit a couple spots and have a bit to eat at each. It just keeps the night fun and interesting.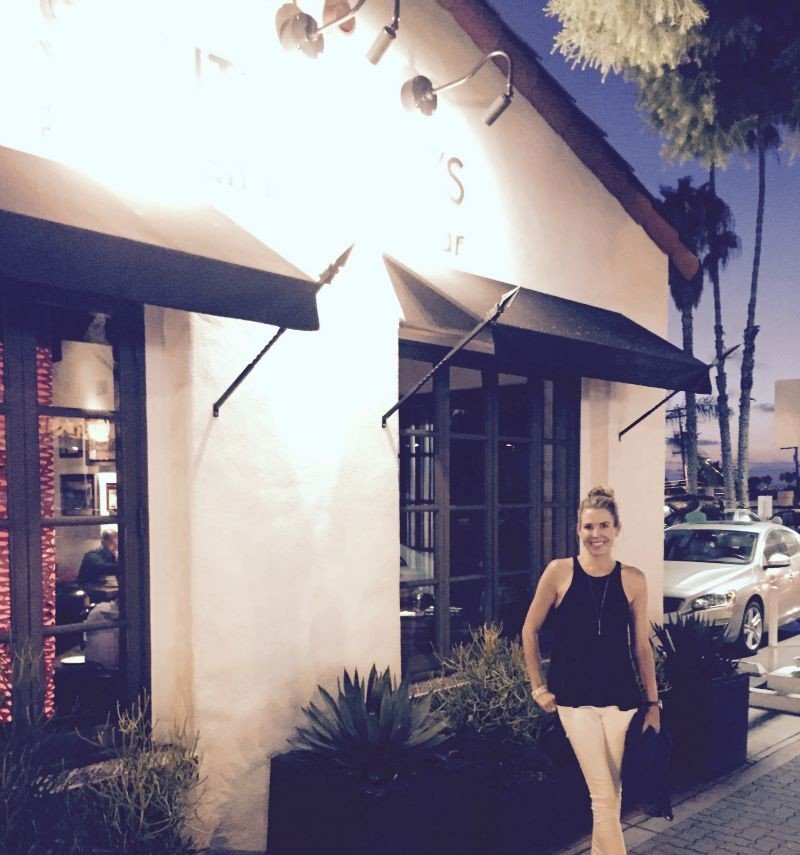 We stopped in to Public 74 (San Juan Capistrano) which is a fun rustic atmosphere. I love how they have their menus on clipboards. A cute idea I may have to borrow when I entertain. Bottom line, we could hang out anywhere and enjoy but it sure is fun to try out great spots around town.
Question of the Week: This week we asked, "If you could have one trait that you do not currently possess, what would it be?" Of course this spurred a ton of wise crack jokes and comments that had us cracking up. And that is great, too. Laughter is key to keeping us young and sane. But once we got our giggles out, it really was fascinating. I shared that I wish I had the ability to relax more. My head is constantly spinning with thoughts of responsibilities, to-do lists and what others need. It really takes a lot for me to turn it all off. A work in progress indeed. What trait do you wish you had?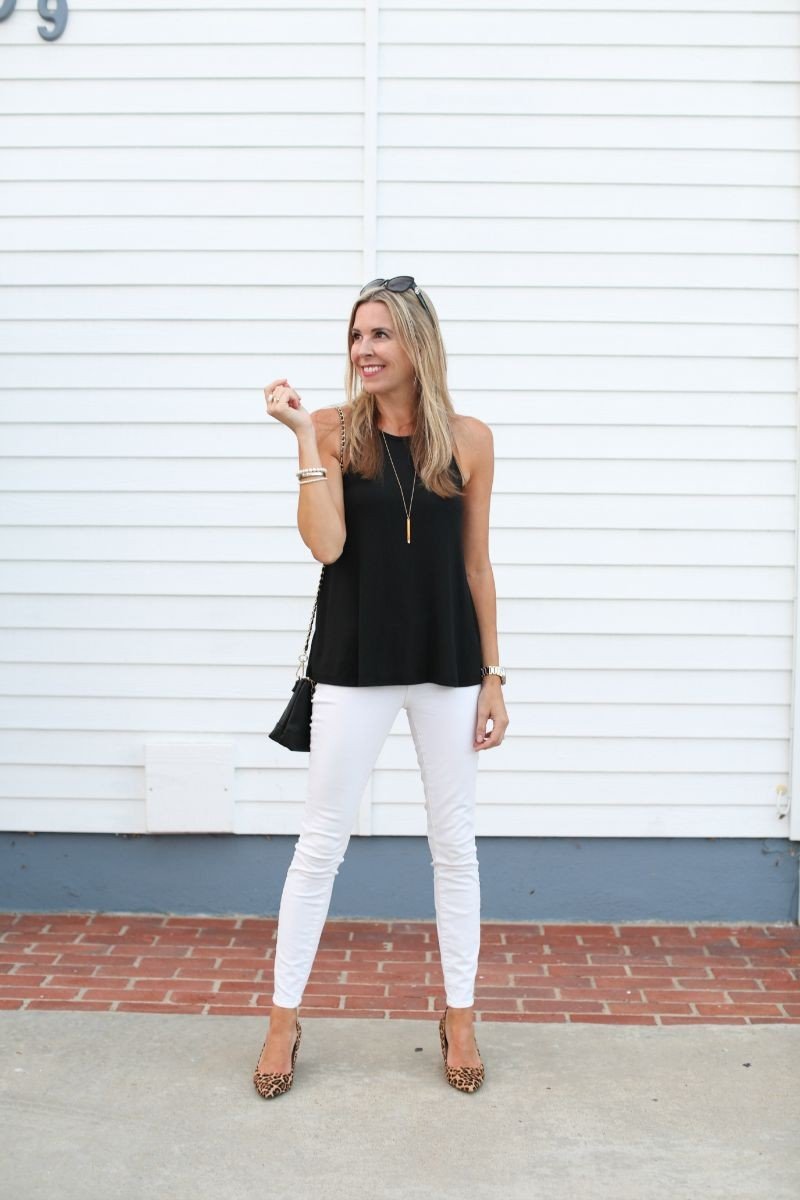 similar jeans | tank | similar necklace | sunglasses | wedges | ring | handbag
Date Night Style: Shop The Look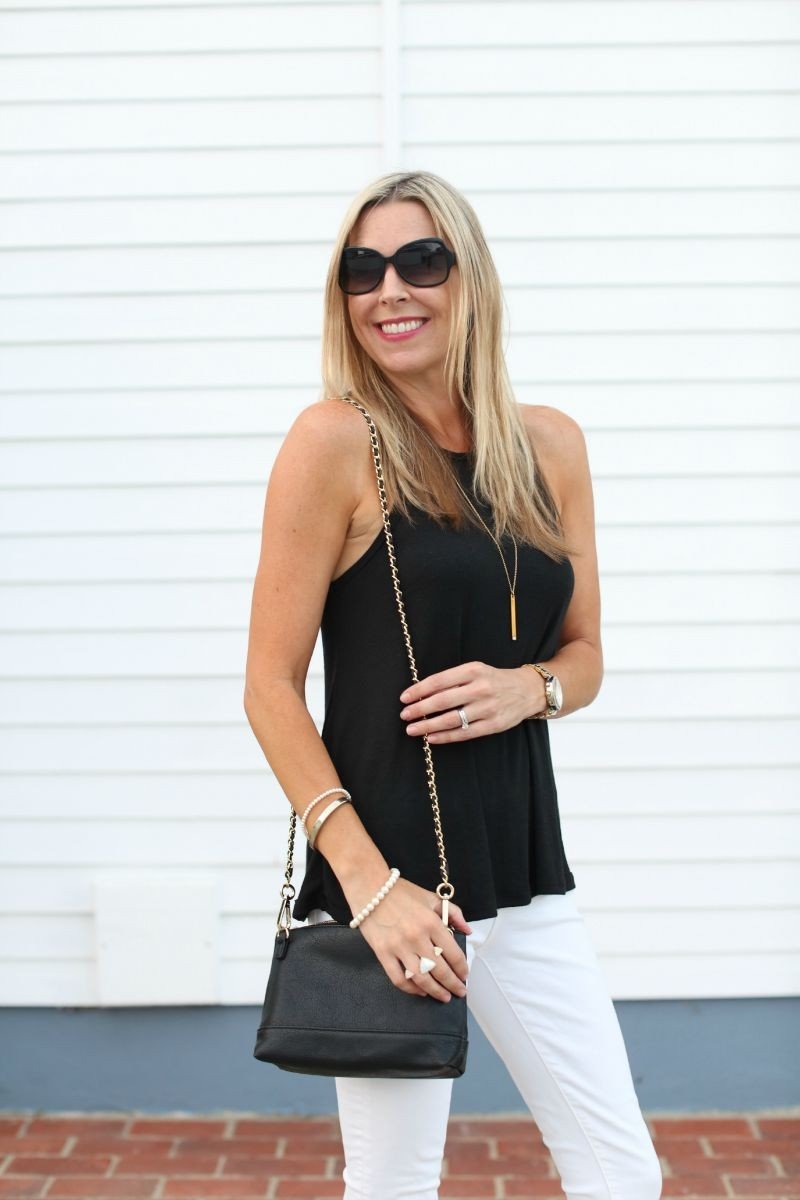 I have this bag in cognac as well. I have gotten so much use out of both colors. It's just a nice size bag. And the long handle comes off so you can wear it as little wristlet which I really appreciate.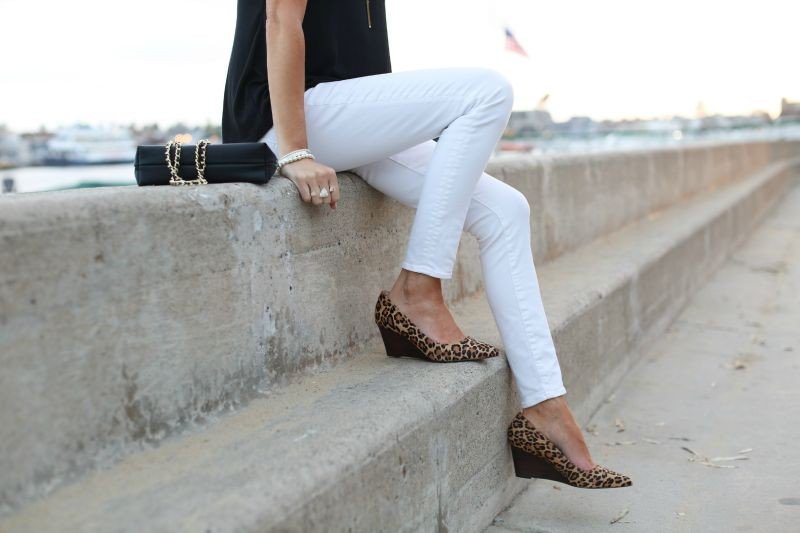 If you are not a high heel type of gal, the wedges are so great. I love these but if you are thinking of purchasing them for yourself, be sure to order a HALF SIZE DOWN. My first pair was too big. Leopard is a great wardrobe staple and when you have a wedge, they go well with shorts, skirts, dresses, jeans and pants. Super versatile.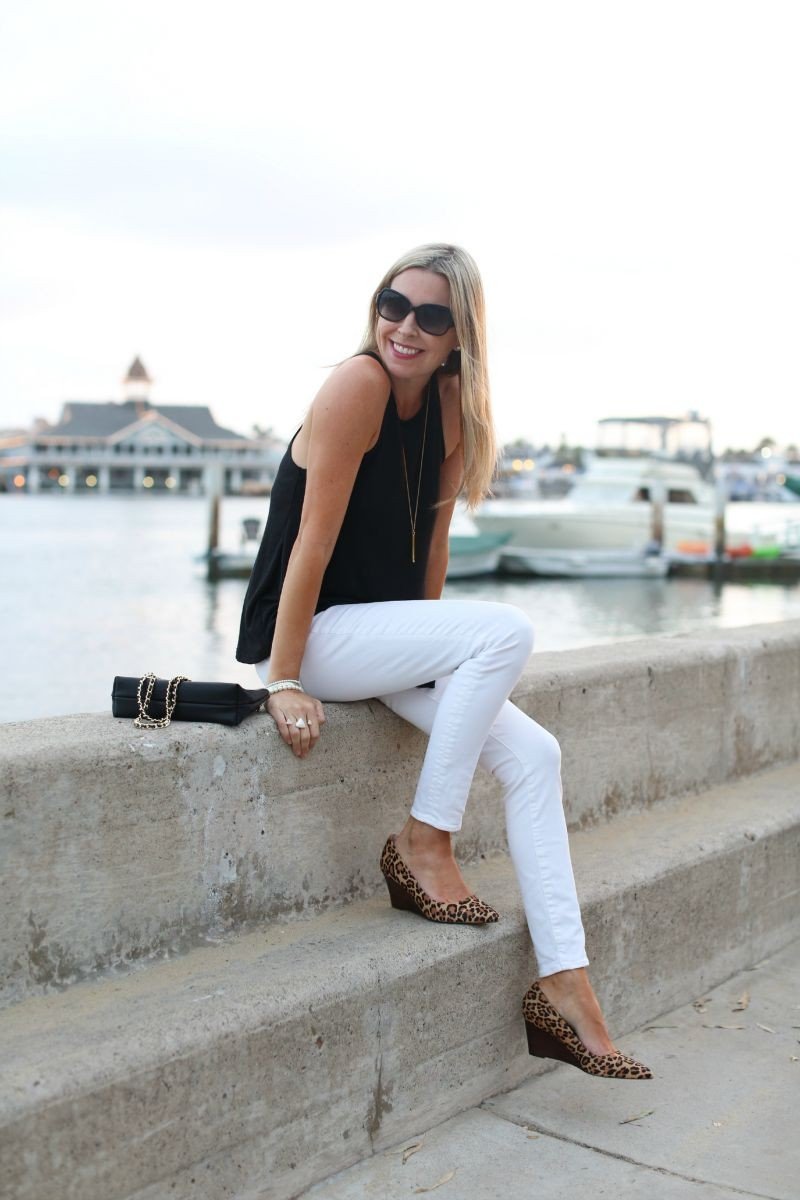 I have been sharing my #mixnmatchfallstyle pieces and this outfit definitely qualifies. This tank is a great layering piece and the wedges go with everything. You can keep up with my fall mix n' match pieces on my sidebar and below.
#mixnmatchfallstyle pieces

It feels great to be back to the "It's a Date!" series. I hope it gives you a little nudge to spend more time with the one you love. And if you want to get caught up you can see our other dates here and all of the questions are rounded up over here.
Have a fantastic day, my friends. I am working on a few fall touches over here for an upcoming home tour. I will just have to ignore the 90 degree temps!
*Photos by Taylor Cole | affiliate links used