This past weekend my husband and I snuck out for a date night.  We try to make date night a regular happening around here. Even if that means staying close to home or just intentionally setting aside a night to stay home and really connect without phones or distractions. For this particular date, we met up with some really dear friends and then headed to dinner. Where we ended up was a bit unplanned but I wouldn't have traded the night for anything.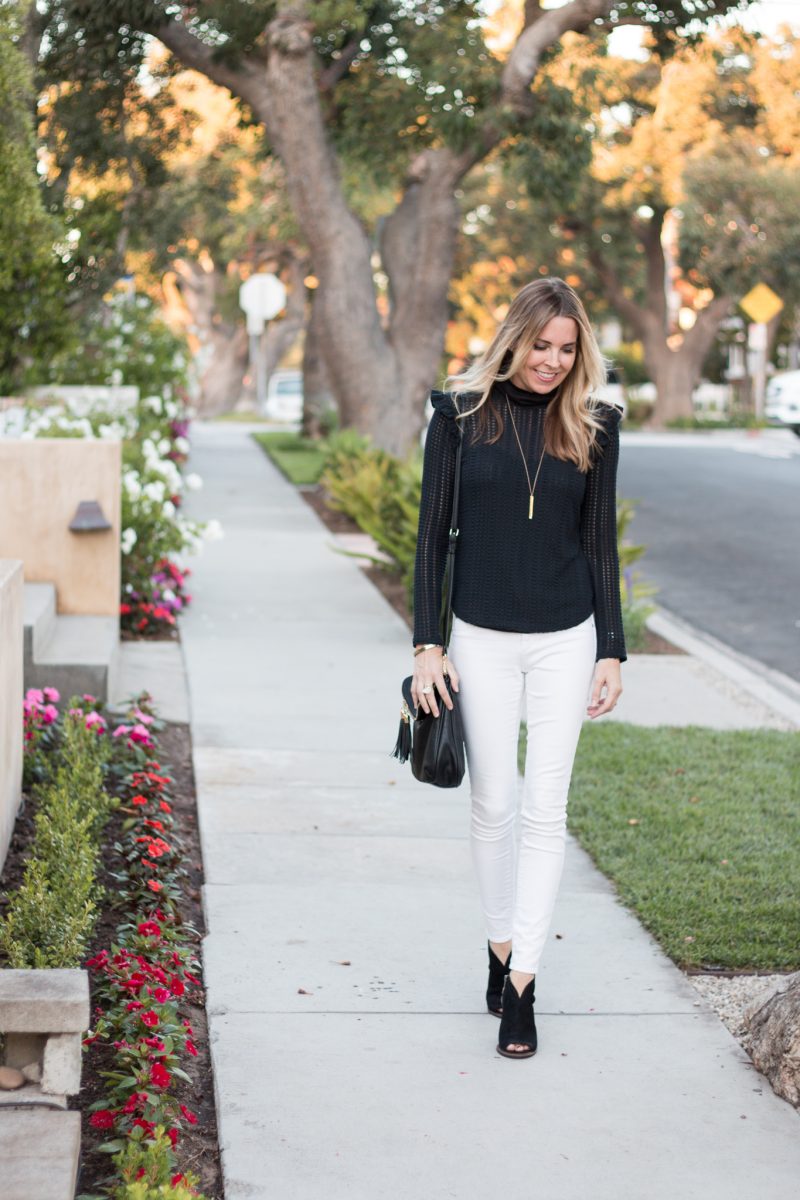 Before we get to date night talk we need to chat about this turtleneck sweater! The second I saw it I knew I needed to add it to my fall and winter wardrobe. I adore ruffles and when they are on the shoulders it creates such a feminine and flattering look. I am pretty obsessed with this particular sweater. It's comfy and so fun to wear. I paired it with super comfortable black booties.
The subtle see-through quality of the sweater still allows you to wear a nude bra making it comfy. While the black and white combo worked for this night out, I have already worn this with my distressed jeans and it looks great.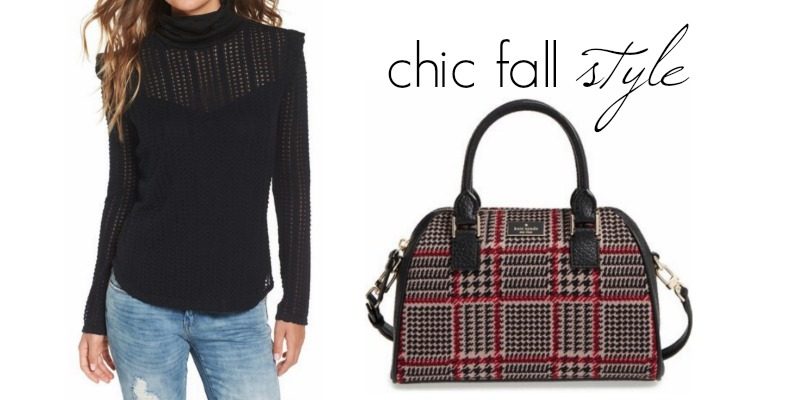 sweater | distressed jeans | darling handbag
Love the sweater with those distressed jeans. While I don't have this plaid handbag, I think it's fantastic. So beautiful and pretty for Fall.
More Ruffles for Fall

I rounded up more fun styles with ruffles. Have you seen this cute romper? Darling. This dress is under $100 and so beautiful. Great lines and I love the ruffle detail. The color and style of this dress are both spot on. Almost a throw back with it's feel.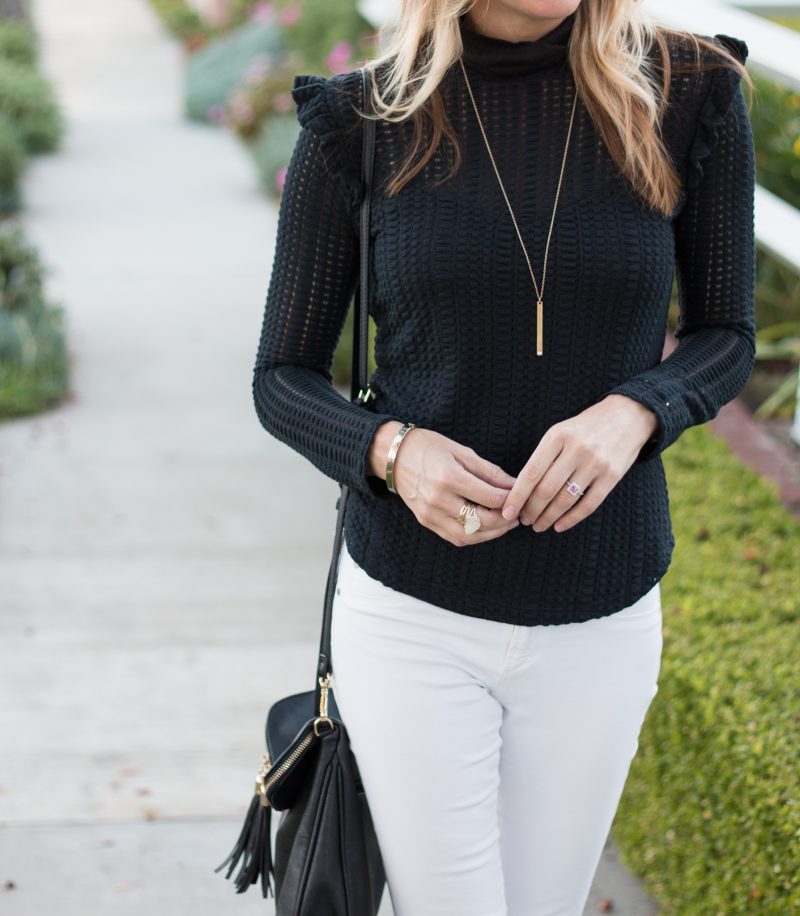 sweater | white jeans | handbag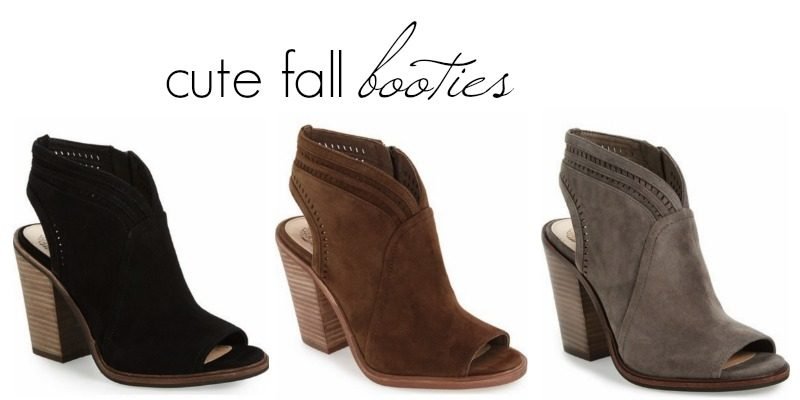 I've never had a pair of black booties but when I saw these I was hooked. For me, a black bootie can't be too bulky or heavy looking. By nature, the black is heavy looking so the open toe, "v" in front, and slightly open back work to make this really flattering and pretty. I also love the natural colored wood heel. These cuties also come in three colors. It took will power not to buy them in gray instead. Almost every shoe I own is that gray color. It was time to step outside of my comfort zone and I am glad I did. I have another fun outfit coming up with these black booties! The booties received rave reviews on the Nordstrom site which always puts me at easy when ordering online.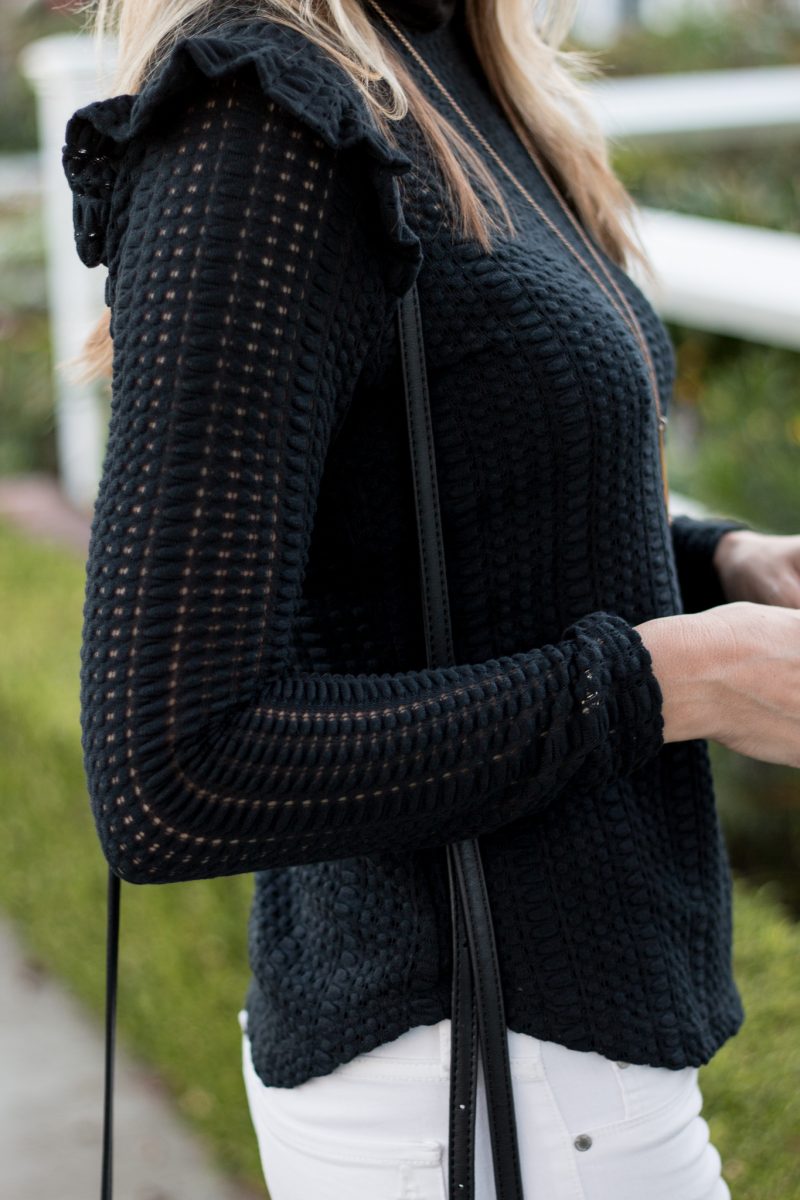 Here is a closer look so you can see the pretty detail and texture of this top.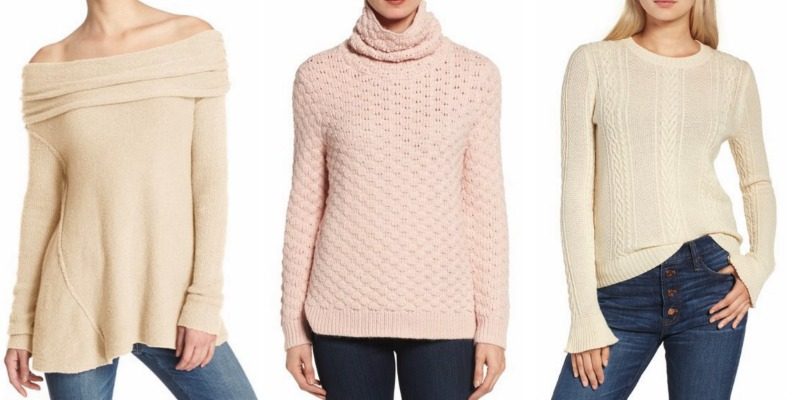 There are so many great sweaters out now. Cozy and comfy is a great way to describe these. All three would look darling with a plaid fall scarf, too.
More Fall Sweaters

Date Night Style
Shop This Look

Date Night Hot Spot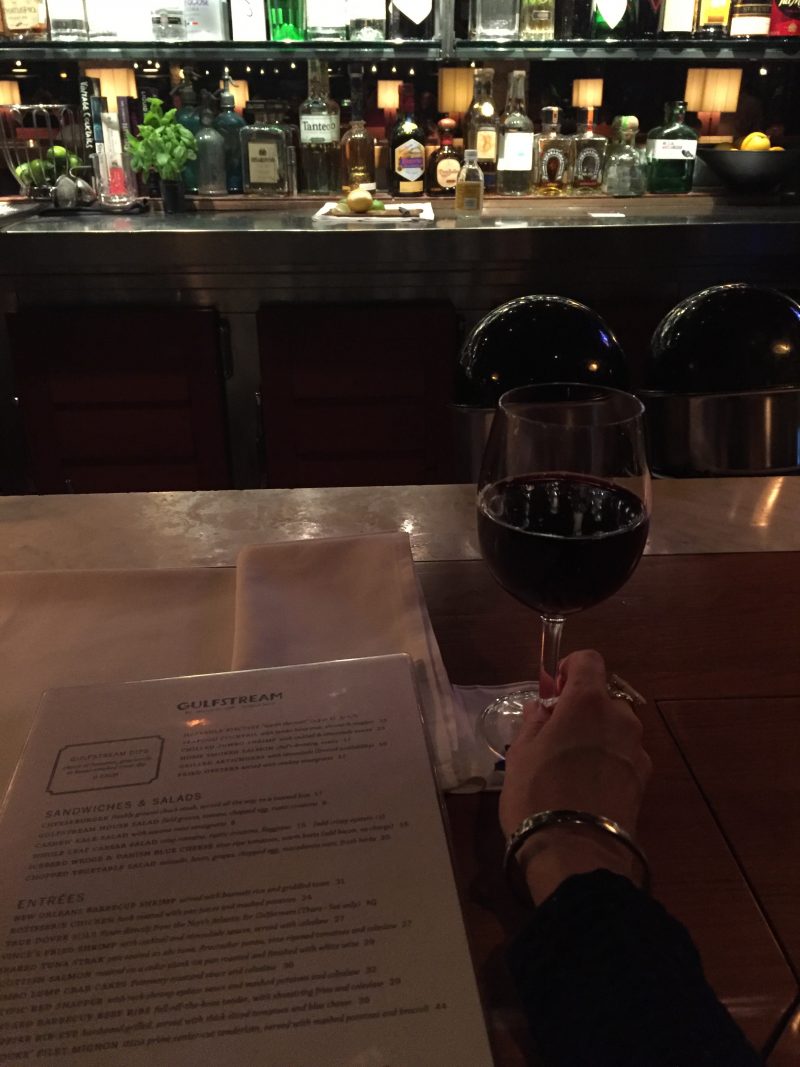 After meeting up with some special friends, we headed over to Gulfstream in Corona Del Mar. It's a place I have mentioned before and is one of our favorites. We sat at the bar for a glass of wine and their guacamole (it's sooooo good). Our plan was to have dinner there but after our hour of hanging out at the bar we suddenly looked at each other and decided a good ole' $4 burger at In-N-Out sounded so much better.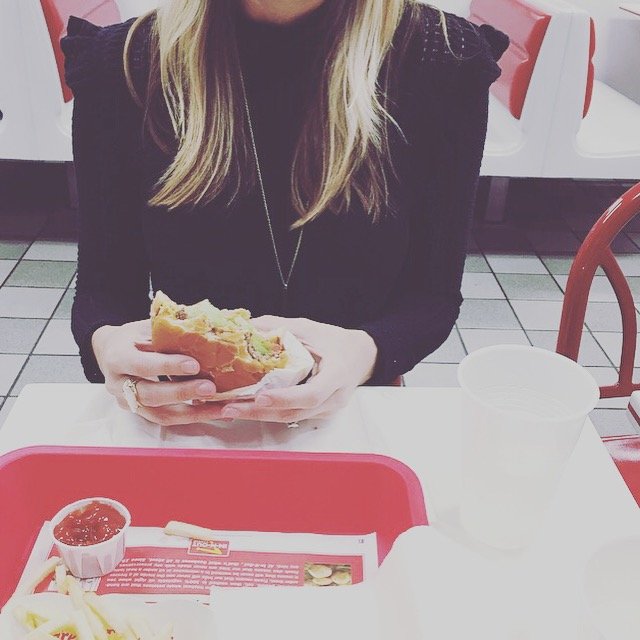 So we headed to In-N-Out. Without question we were way overdressed. Not usually a place I wear my heels. Having said that, it totally hit the spot and we had a ball throwing the fancy dinner out the window and enjoying a juicy cheeseburger.
Date Night Question
The same day we had date night, we also spent one on one time with our children. I took my daughter for some girl time and my husband took our son on an adventure. We hadn't done that in some time so we really asked ourselves how do we carve out time to do more of that. It was so beneficial for both children and as they continue to grow up and face more challenges it's important for us to keep them talking and close to us.
Have you had any fun date nights lately? Do share. I love hearing what you all are up to.
*Proud to partner with Nordstrom. Affiliate links used. 
Shop the Post