Three cheers for Tuesdays! I love sharing "It's a Date" especially when it gets a little bit dressy! I am a girly girl at heart and while I love my distressed jean shorts and t-shirts, I also really adore wearing a pretty dress and heels. this past week was my birthday week so we were able to go out on the town and enjoy. I absolutely love this little black dress. It's reminds me of Joseph and The Coat of Many Colors . . . because this dress comes in a ton of different colors! I went for the classic black and have worn it so many times.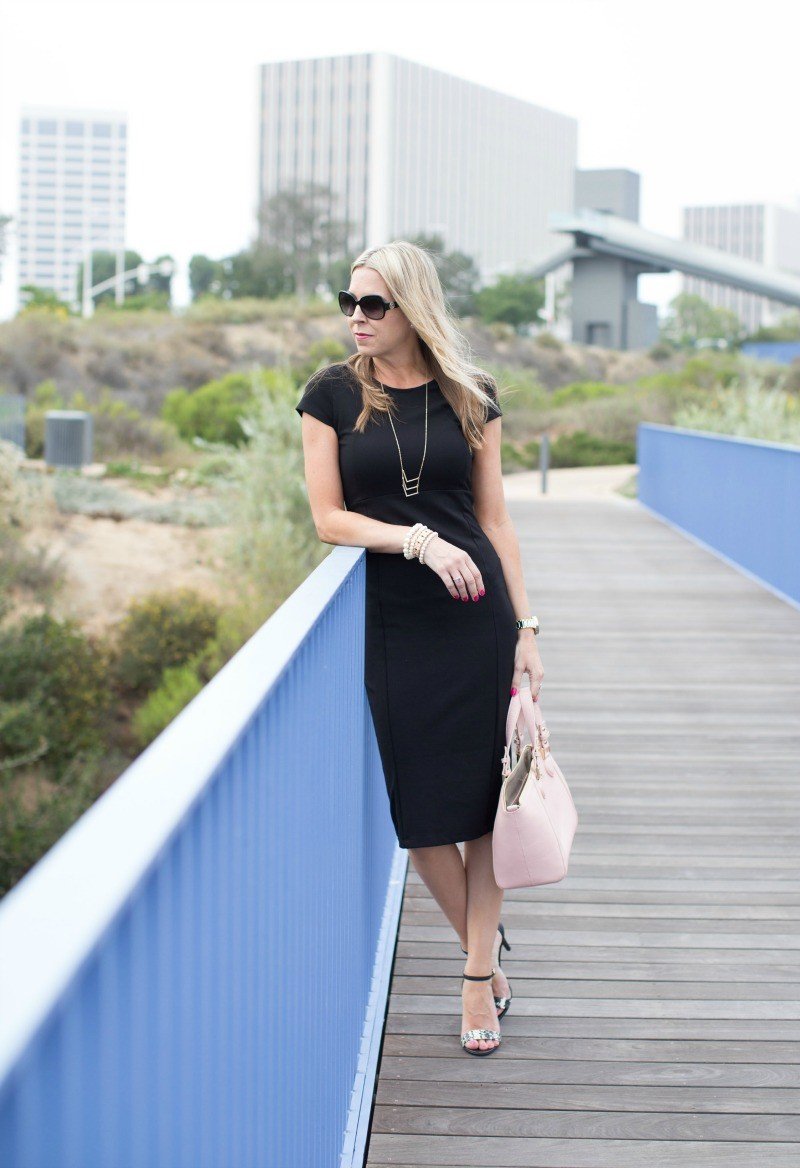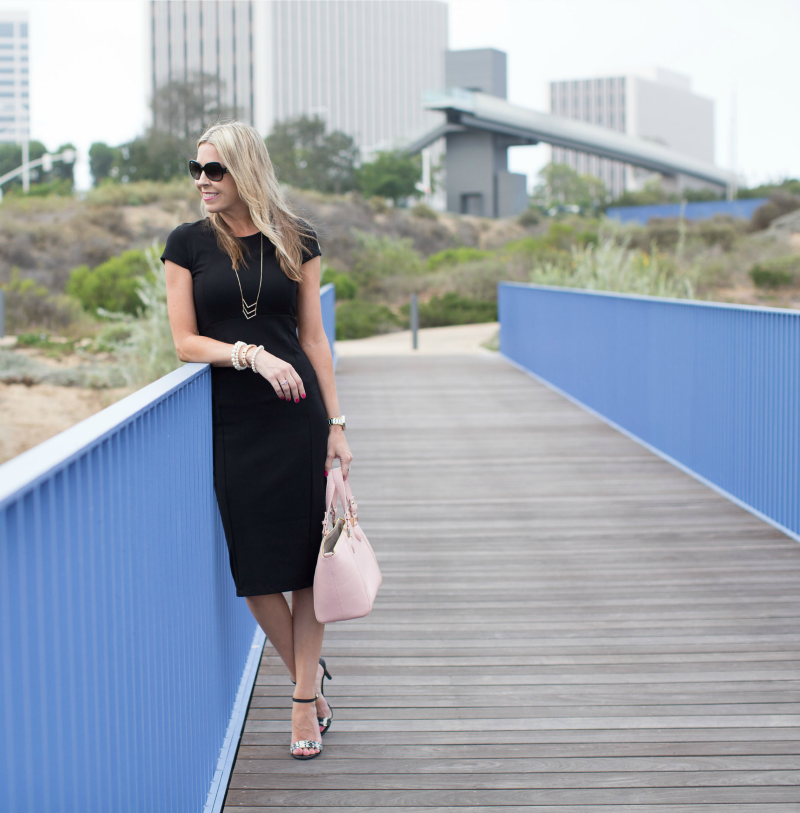 I really do love this dress. I first posted about it here. Do you remember? It has a gold zipper all the way down the back which gives it a bit of an edge. But it's such a soft and comfortable dress. I really would like it in the hot pink, too! So darn cute.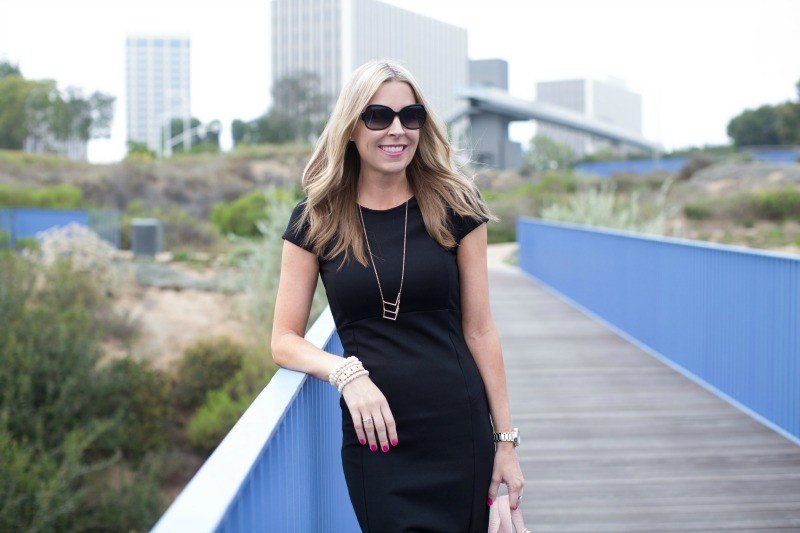 This week we enjoyed getting dressed up and heading to Newport Coast. We had a birthday cocktail at Javier's and then headed to Blue Fin for sushi.
Date Night Hot Spot: Javier's in Newport has an awesome atmosphere. Fantastic outdoor patio with a fire pit and great ambiance. It always gets very crowded so we like to go fairly early for a drink and people watch on the patio as everyone rolls in. Then we walk across the way to Blue Fin. We are huge sushi fans and it's always a treat to eat there. It has a nice quiet atmosphere and is perfect for date night conversation.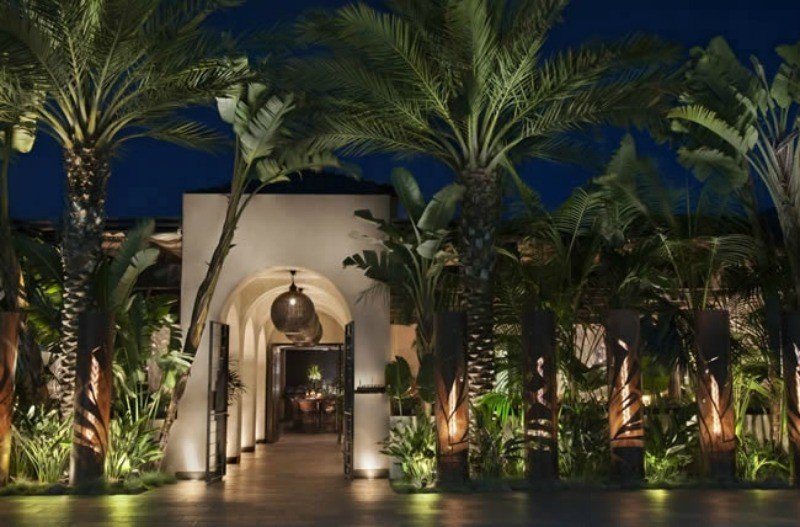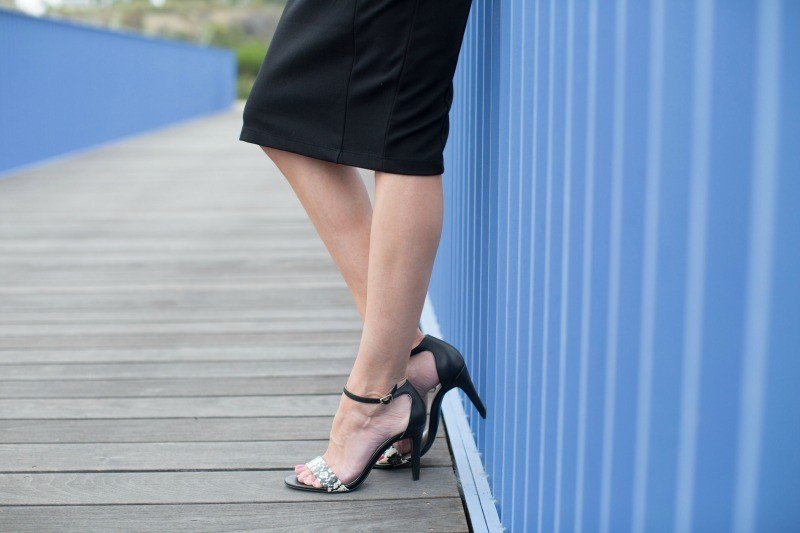 Date Night Question of the Week: This week I posed the question. If we had to pick up and move today to somewhere else in the country where would you want to move? Let me start out by clarifying for all of my family. . .we are not moving! We love where we are. But it was so much fun to talk about this. And we made the assumption that we would have jobs and so that wouldn't matter. We definitely differed on this! One of us said Charleston and one of us said Charlotte. Want to guess who said what?!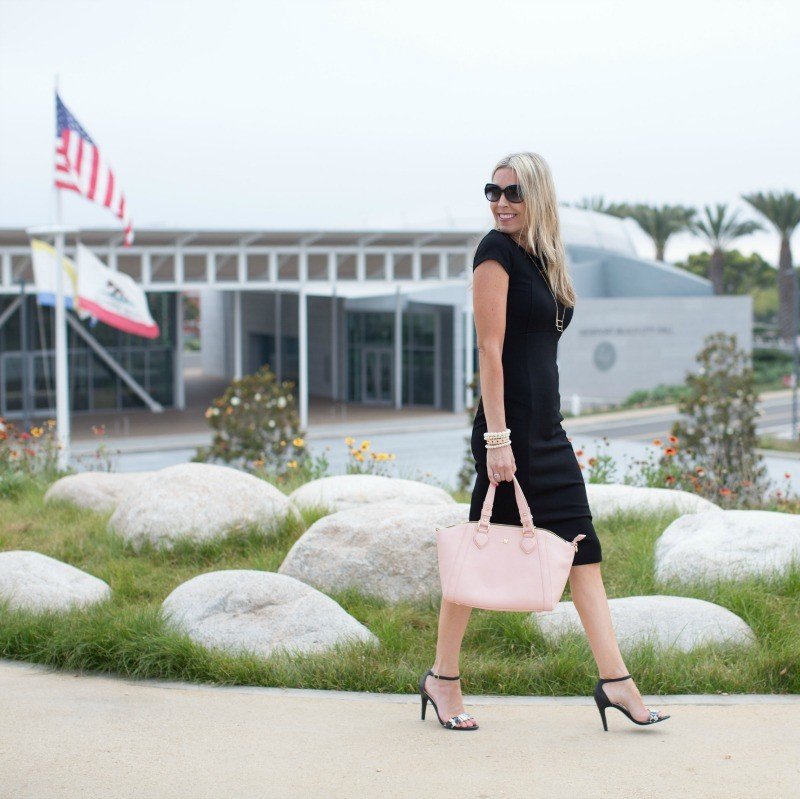 Date Night Style: Shop The Look

click on any image above for details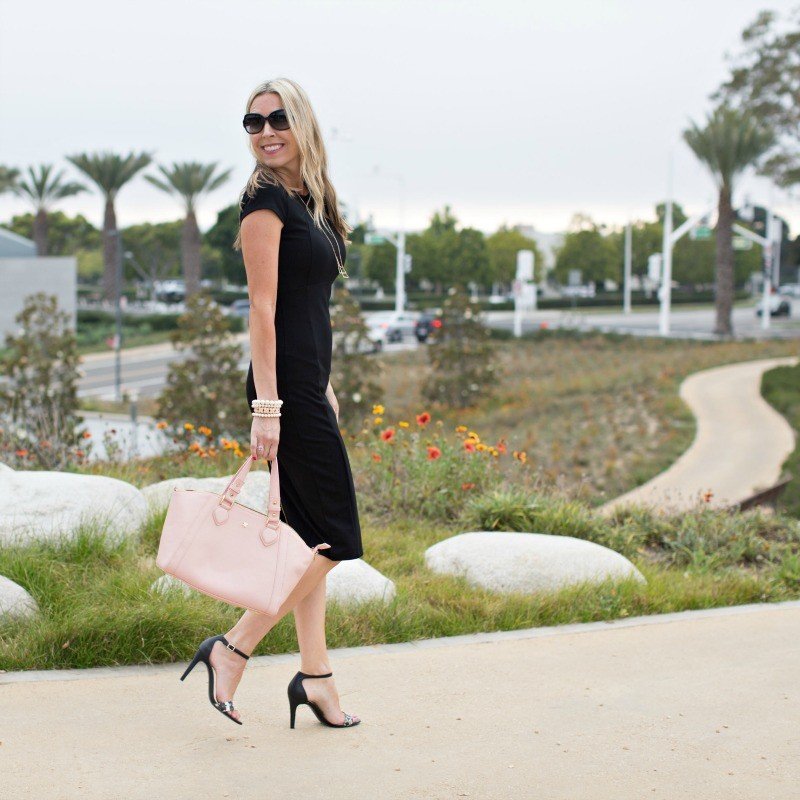 dress  | heels | necklace | handbag | sunglasses
I definitely wear these heels all the time. I think they have made an appearance on the blog a handful of times. Just so comfy despite the heel height.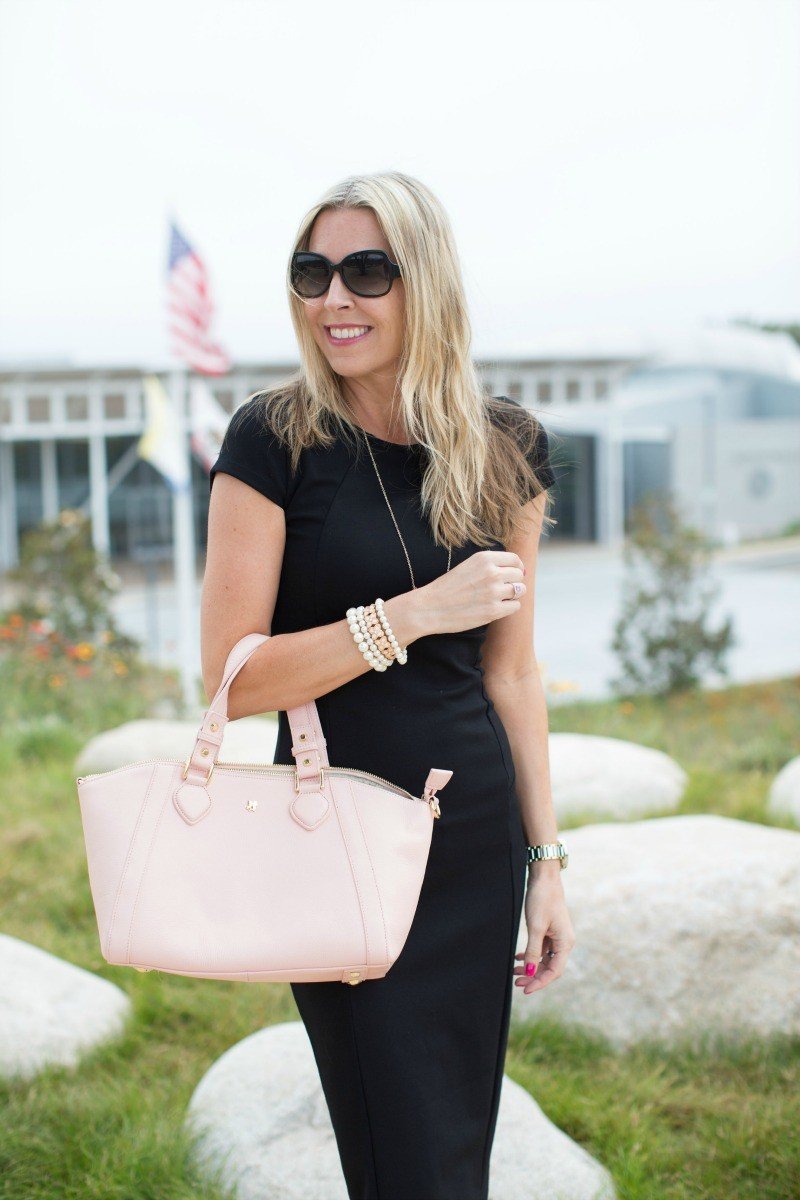 photos by taylor cole
If this look is a bit dressier than you like to be, I pulled together a more casual version below. I think it still maintains the feminine, sexy look but in a different way. And it includes some great sale items.
Casual Version of this Look

Click on any image above for details
By the way, the wedge I have above is on sale for $39! Great deal. And that cute pink bag is
And this darling black jumpsuit is marked down to under $50. It has received great reviews. Adorable.
And in case you missed it, I rounded up my favorite pale pink purses below. The color seriously goes well with everything!
Pale Pink Purses

Click on any image above for details
It was so much fun to get dressed up this week. I LOVE wearing this dress. But something tells me that next week we will stick to a pretty casual date. I have the perfect outfit in mind. Have a great day, my friends.
UPDATE: My favorite dress from this date night is now marked down to $40. Bam!