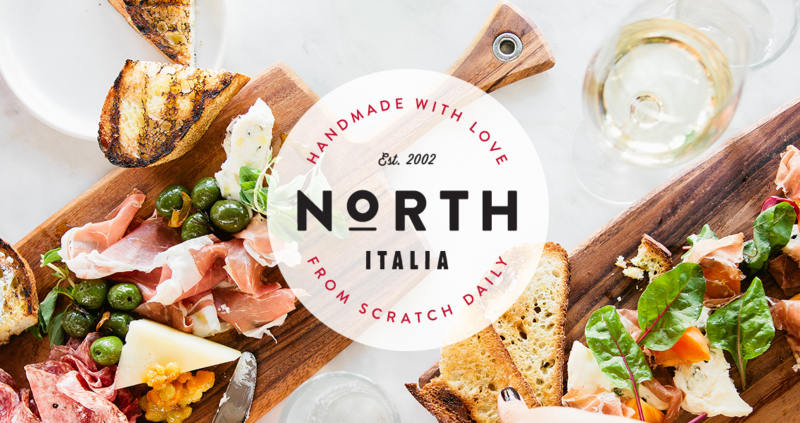 I have a new restaurant crush and its high time I share it! Recently we traveled to Las Vegas and on our way home from the airport we popped into this awesome restaurant. My husband had heard good things so we made a reservation and tried it out. Have any of you local gals tried it? Here is "It's a Date" North Italia style.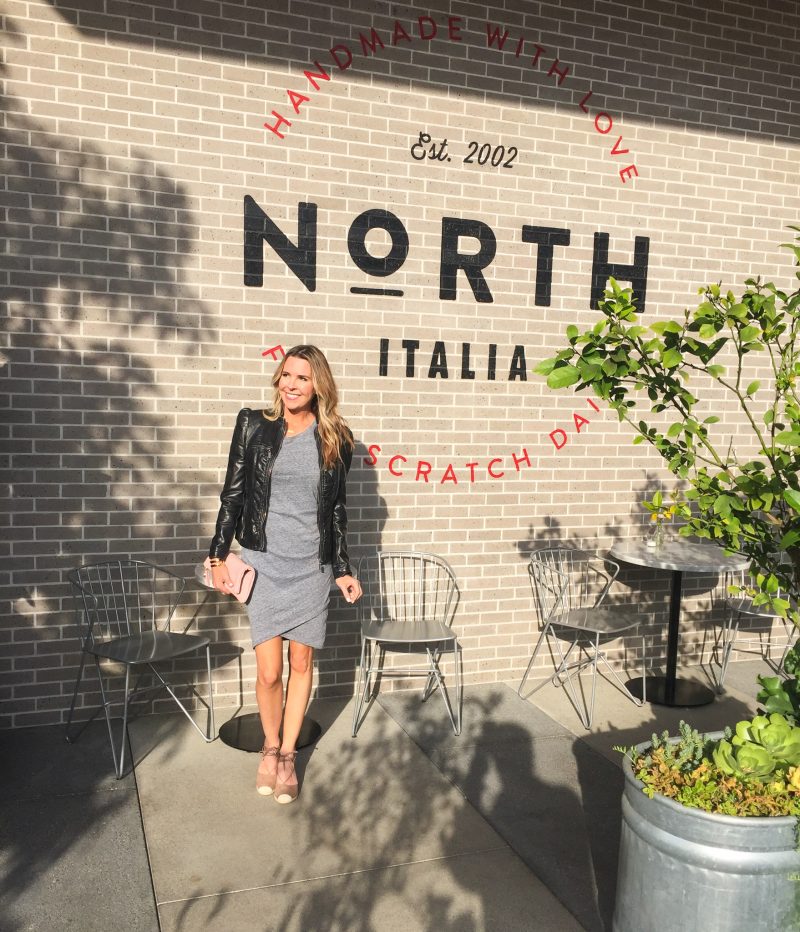 My outfit is a bit thrown together as we had just landed from Vegas and I realized I couldn't go in with my pool bag and it happened to be freezing so I grabbed the jacket from my suitcase in the parking lot of the restaurant. So let's just give me a pass on that one! But the dress is one of my all time favorites. Ever!
DATE NIGHT HOT SPOT
LOCATIONS
This restaurant is in Irvine but they have other locations in California, Arizona, Texas, Kansas and Colorado. If you are in Plano, Austin, or Santa Monica be on the lookout because you are getting one of these yummy restaurants soon.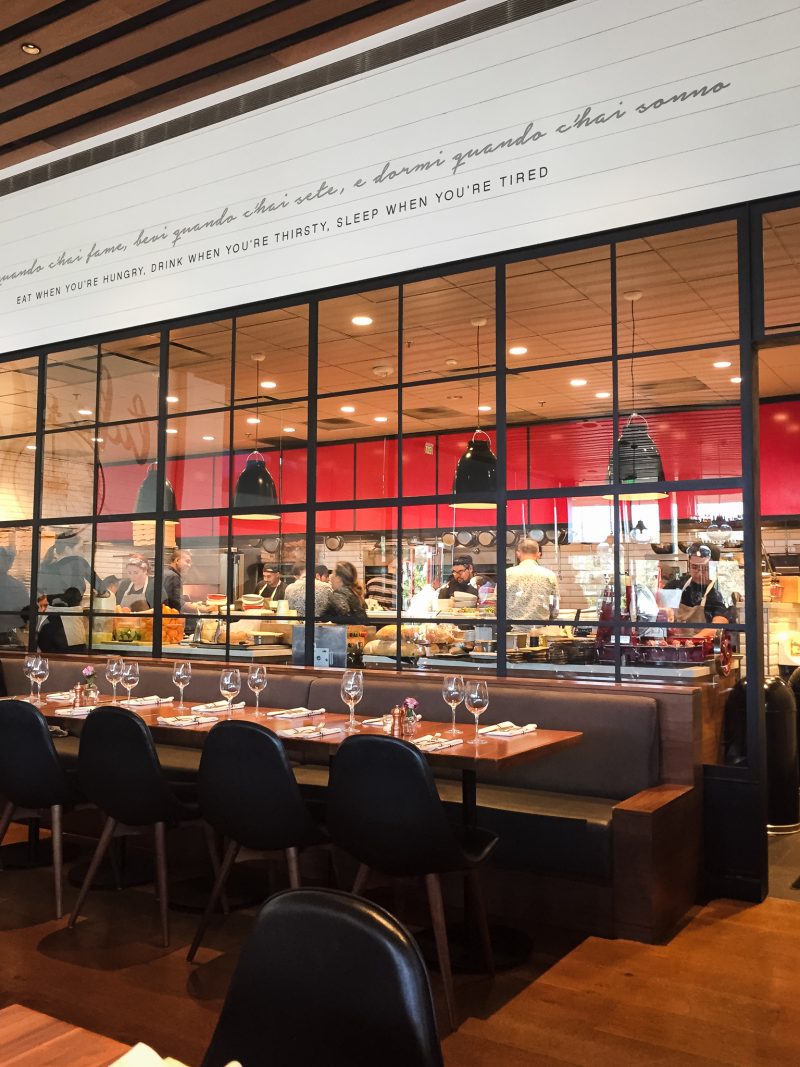 The ambiance is top-notch.  I wish I had snapped more photos. There is a giant open bar and even the bathrooms are adorable. I always pay attention to the tiny details and this restaurant really knocked it out of the ballpark. We arrived pretty early but by the time we left it was packed so be sure to make a reservation if you are going during peak hours.

They pride themselves on making fresh pasta and pizzas (by hand) daily. Both of which can be made gluten free if so desired. The appetizer menu looked amazing and a I always appreciate when there is a separate children's menu, too.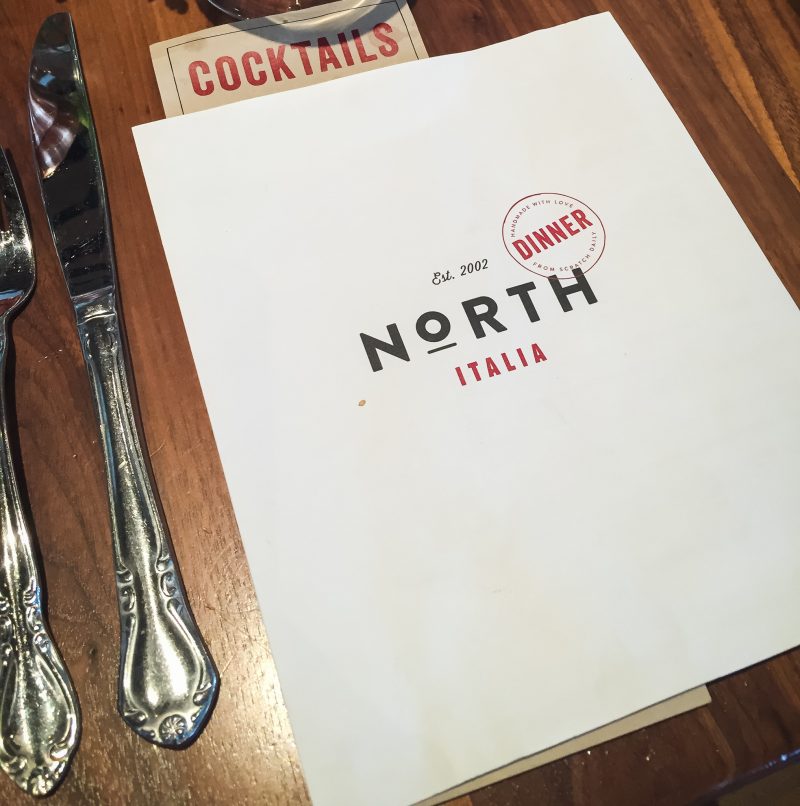 They have an impressive cocktail menu. We actually didn't have a drink as we had just flown home from Vegas. Water was in order. But I will say that the Rosemary & Lime cocktail caught my eye and my husband said he would order the Quiet Italian Gentleman the next time.
DATE DAY STYLE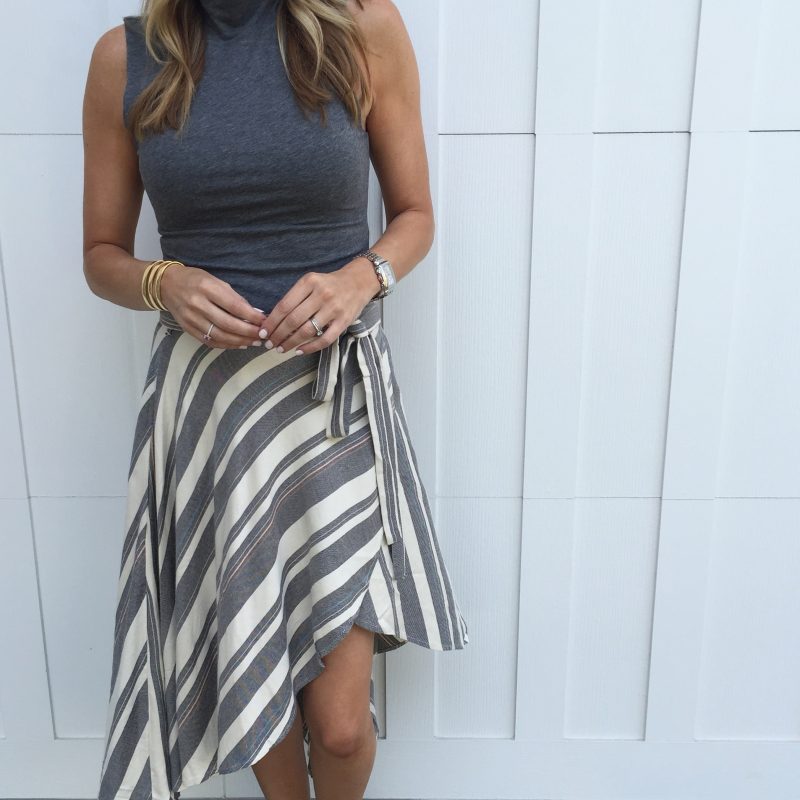 skirt | top | shoes | similar bracelet
Because I like to share my date night style, this was something I recently wore for an impromptu lunch date we were able to sneak in the other day. I love this top. It's currently on sale for $29 and so soft. I ended up buying it in the light lavender color as well. I think it will be darling with white jeans or my denim cut-offs. The top actually is quite long which is really cute when worn out (wearing a size small for reference). This skirt is a fun one for summer. Love the wrap look and it's different from anything else I have. Even though you are wearing a skit, it still feels casual and easy (wearing a small). Thought this was a cute take on the wrap skirt, too.
A few of you commented on my tan in this photo from Instagram. I have my self-tanner to thank for that! I apply it about once a week in the warmer months.
Let me know if you have already tried a North Italia or if you end up going to one soon. I would love to hear. We can't wait to take the children. They will both love the ambiance and the food.
*affiliate links used. Images #1 and #5 via North Italia