This is one of those weeks where I am not sure if it's good or bad that it's Friday. We have too much on our plate with moving and somehow I am in denial that everything will magically fall into boxes for me. Funny, it's not happening yet. We have been working on cleaning the new house as well which takes so much more time than you think. Last night we had a date night scheduled and refused to cancel it because we savor our time together. But let's just say it was a bit out of the ordinary. But I did manage to wear my new dress from the Nordstrom Anniversary Sale. Here is It's a Date | Sale Style.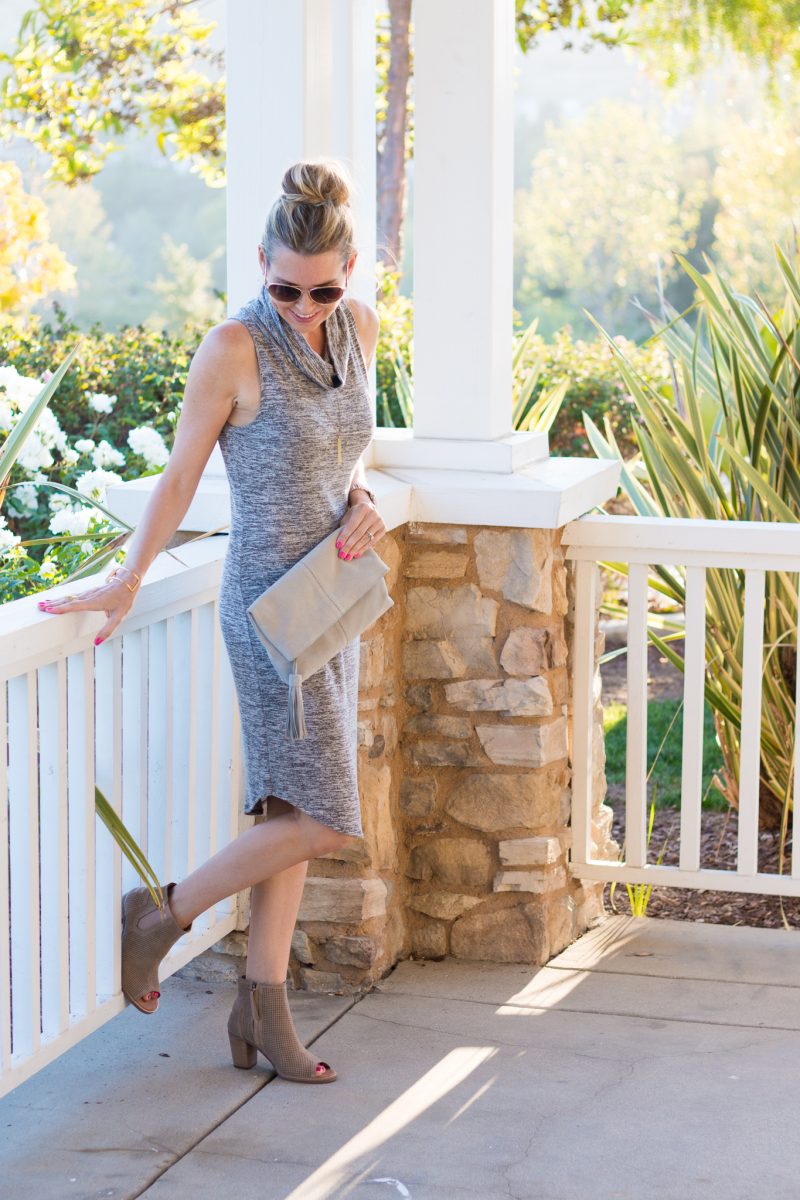 Yesterday I shared this dress over on Instagram. It is by far one of my favorite finds from the sale. It's so comfy (think nightgown) and soft. It is also only $36! What?! That translates to me buying two. I bought this in black, too.
How Does it Fit: The fit of this dress can go two ways. It is designed to be body hugging and if you are hoping for that than it fits true to size. I wanted it to hang a bit looser. I also didn't want it to be too snug under my armpits so I went up a size. I am wearing the medium and love it.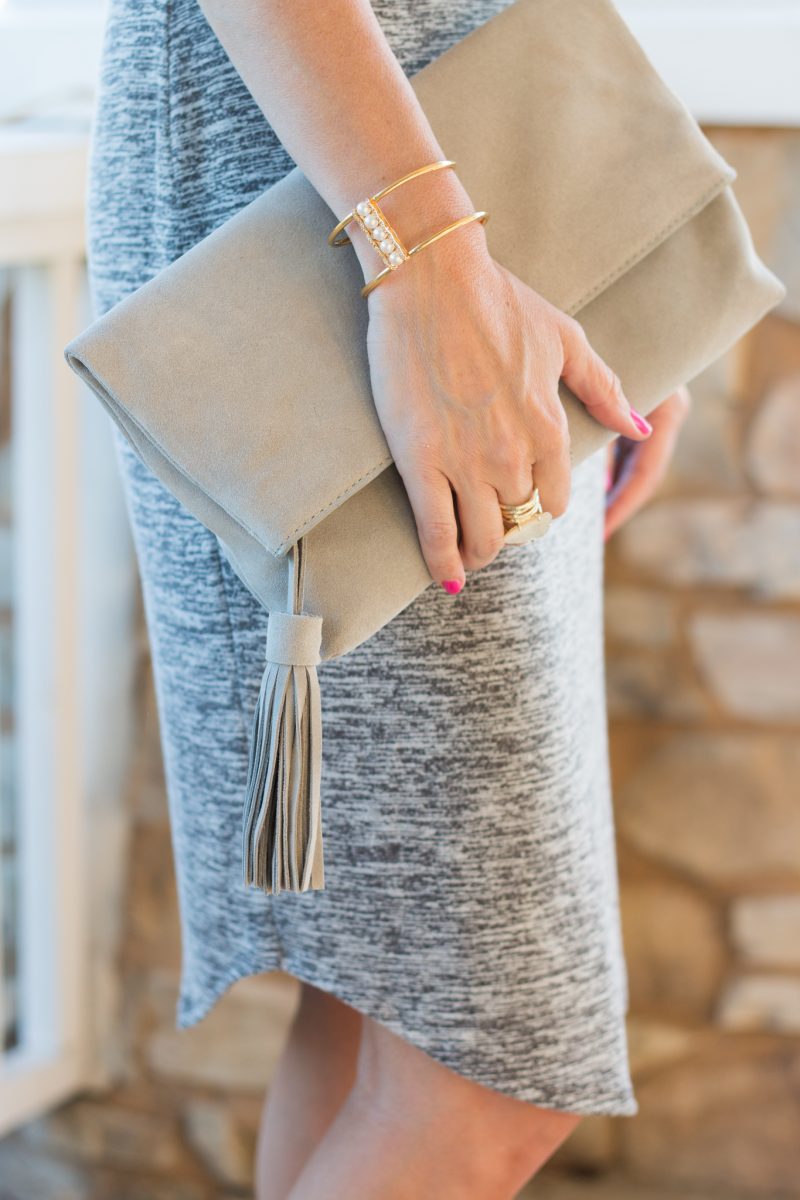 I also picked up this daring foldover clutch and so happy I did. It's nice and roomy and I love when I can just toss my normal wallet into a clutch. The tassel is so cute and the putty color will go with everything.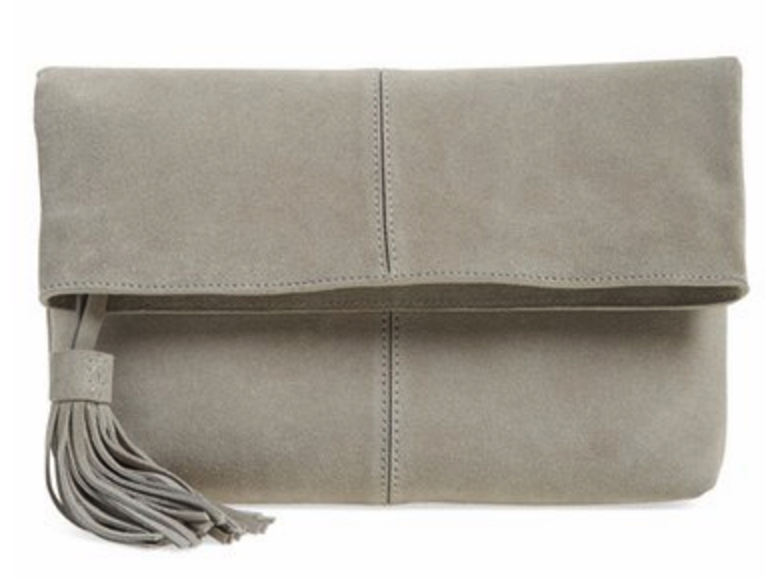 suede clutch $49 ($75 after the sale)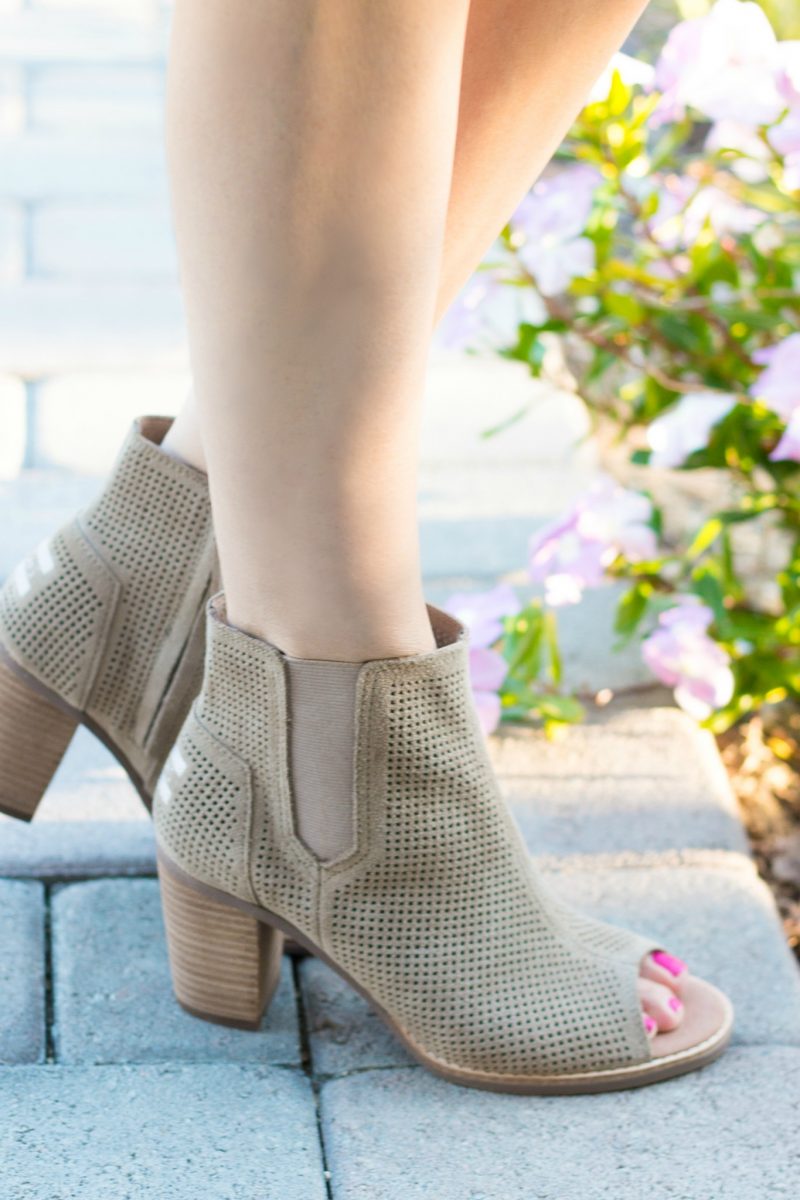 Open toe booties for the win! The Toms were so comfy last night and I highly recommend them. The color is great and they can be styled with so many outfits. If a heel is not your thing on booties, than I would definitely stick with these perforated booties.  They are under $100 during the sale period and really cute. Will look great with jeans, too.
How Do They Fit: The Toms fit true to size.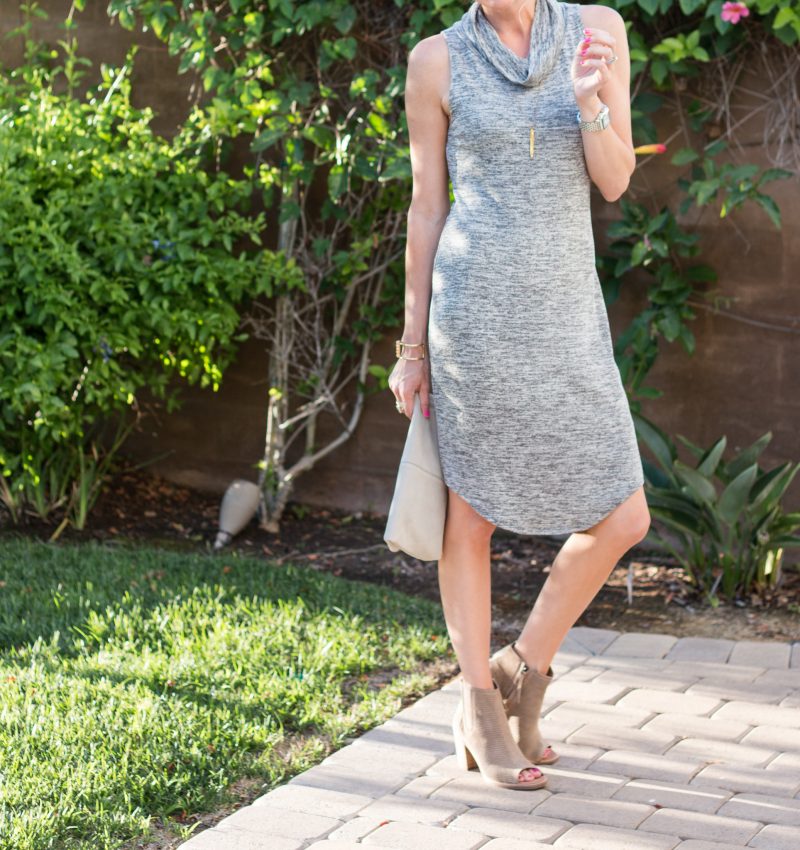 Shop This Look

Overall, I think this dress is a huge win. I plan to pair it with a moto jacket come Fall or a cute little cardigan. It would also look really cute with white tennis shoes and a denim shirt tied around the waist.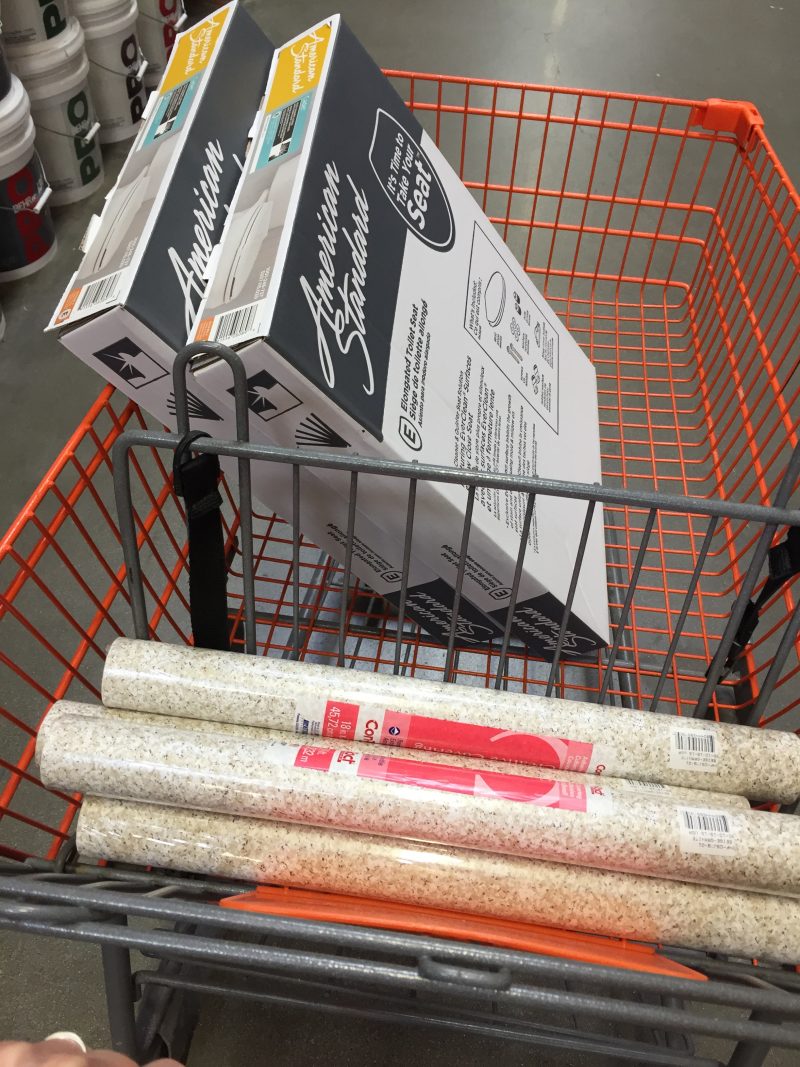 Date Night Hot Spot: Yep! Those are toilet seats and rolls of contact paper. Sexy, I know. We started date night out with grabbing necessities for the new house and then lining a few cabinets. See here is the thing. Date night doesn't have to be fancy. It's just time spent alone. And sometimes being productive, blasting great music and just being together is all you need. We enjoyed getting some things done and then changed our clothes to head out for a cocktail. Stay tuned for a embarrassing funny story about this contact paper.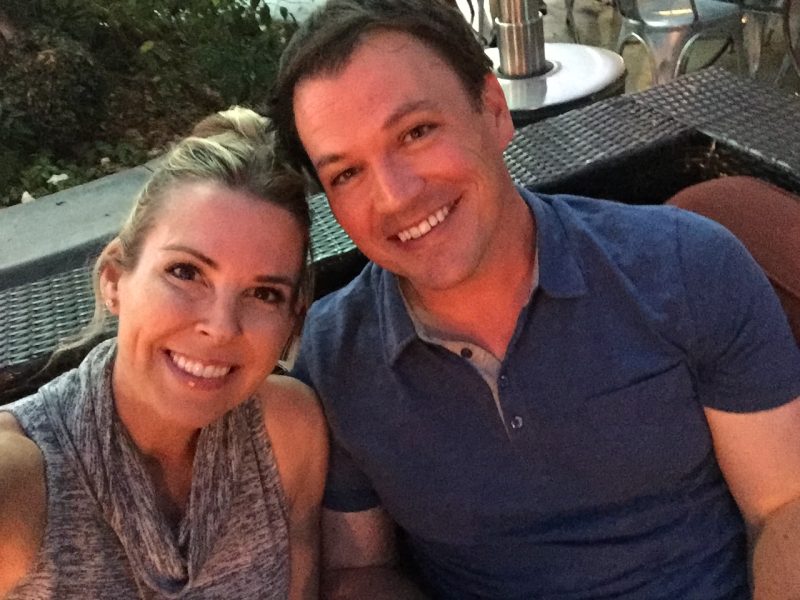 These are the faces of very tired people. But so thankful for some time to just relax and talk. That's really all we needed at the end of the night.
Date Night Question: This week it was all about the kids. I feel like I am failing a bit with keeping the kids happy and occupied while we try to navigate the move. I don't want to rob them of their summer but the reality is that a move is a lot of work. And one we are thrilled about making but it takes a toll on normal everyday life. So the question was more about how do we make sure the kids feel needed and happy each day. Not sure we came up with a brilliant solution but we are working on it.
Date Night Hot Spot #2: We often head to BLK Burgerz which is just a nice place to grab a drink by the fire. Sitting outside with the heat lamp is heavenly. And because we are such party animals I think we were home and in bed by 9:00 PM. Crazy, I know.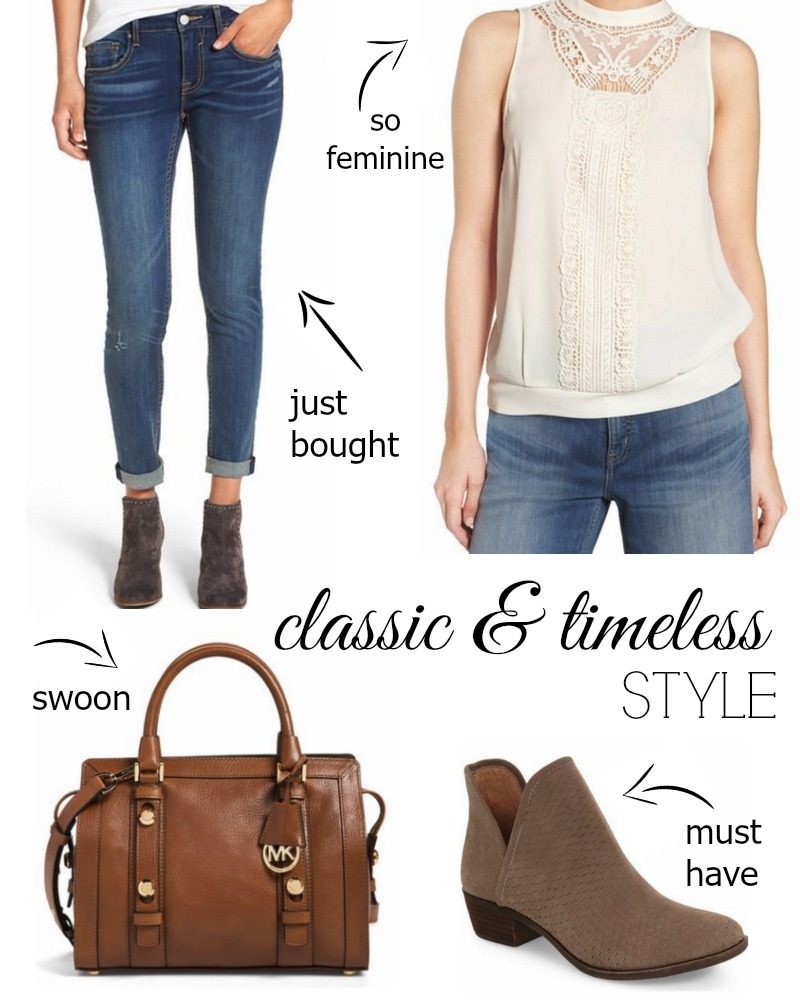 denim || blouse || handbag || booties
This is often a go-to date night look for me, too. But this type of an outfit works for almost anything. I am all about searching for pieces that create a timeless, chic look. You can add some trendy accessories but basics are so good when they stand the test of time. It also prevents looking back at photos of yourself and saying, "What was I thinking!?" Ha. Adore all of these pieces.
The jeans are really soft and comfortable and a great fit. They are true to size. And only $44. These darling booties are also true to size and under $100 during the sale.  Oh, and did you see this Kendra Scott bracelet is on sale. It would look so great with an outfit like this. I also like this sweet one. And that bag. I know everyone is going nuts for the Tory Burch bags but this one speaks to me. There is something about that cognac color mixed with the gold. I really like this bag.
I have to say that the denim is really one of the greatest options this year. SOOOO many and at awesome prices. Stay tuned for a denim post but here are some favorites.
Shop Sale Denim Under $50

Have you found anything you like from the sale yet? Things I should know about? And cheers to date nights being a little unconventional and enjoying them just the same. Have a great day. xo
*affiliate links used