Hip hip hooray! It's a Date around here and we were more than ready to sneak one in this week. Summer is wonderful. But summer is BUSY! It just seems like a such a luxury to be able to have some alone time. And our days with our sitter are numbered as she is off to college soon. Sniff sniff. I seriously may cry. But enough about that. As most of you know, the Nordstrom Anniversary sale is in full swing for card holders. I showed restraint but let me tell you. What I did buy I LOVE and think you will, too. This might be my favorite dress of the season. It will transition into fall so beautifully with tights and boots. And are you ready for this. . . .drum roll please. . . it's $37.90 $58.00. What? What? Bam.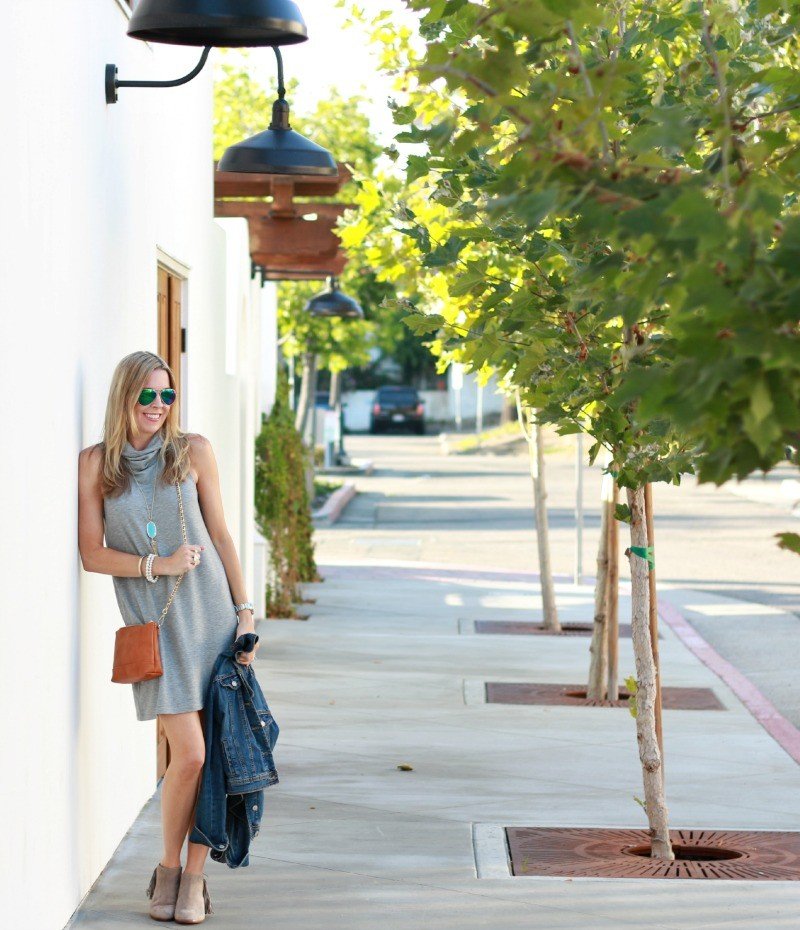 I really do LOVE this dress. It is so so soft. Like silly soft to the touch and is comfy and easy to wear. And you can eat as much as you want! Win win. I am a sucker for a turtleneck so this fits the bill. It comes in four other colors including black. It's a good one, friends. A good one! It looks much shorter on the model online. I am 5'7″ and wearing a size medium.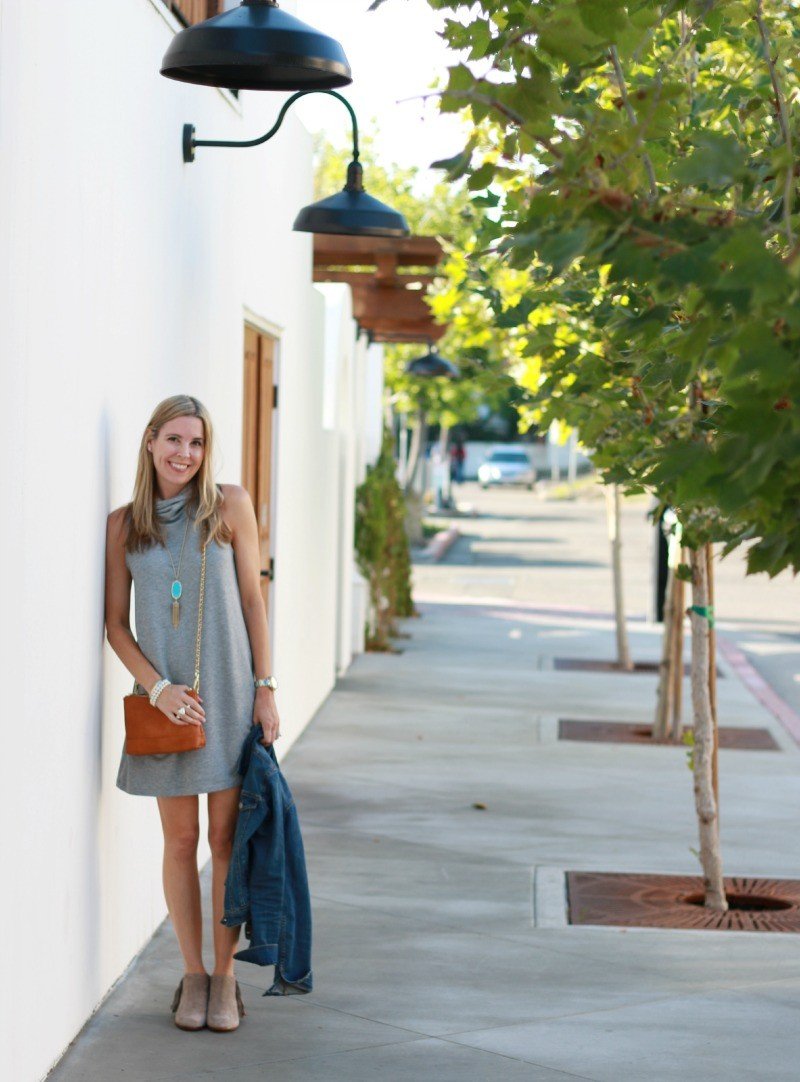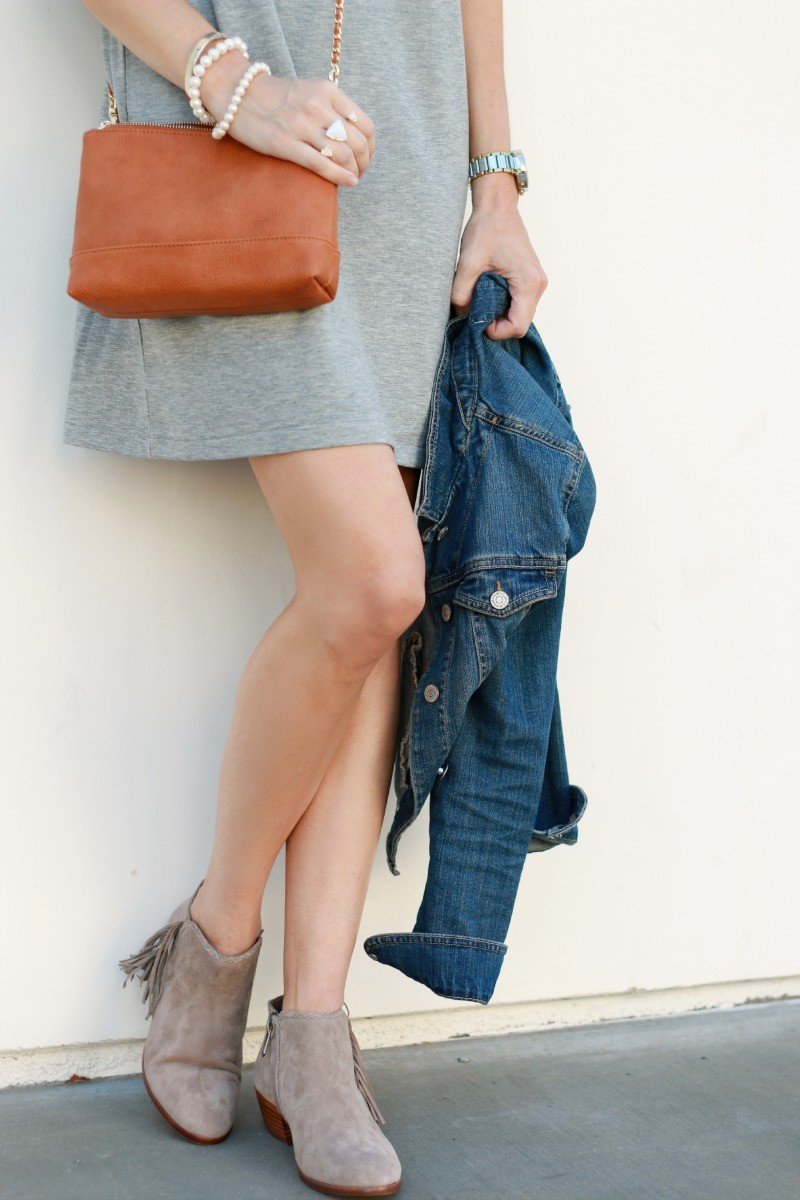 These shoes. I tried on many many booties. In fact, there is a Girl's Guide to Booties below for you! I took notes on how they all fit. Hands down, these were my favorite and I just may buy them in the soft saddle suede as well. So here is the deal on fit with these beauties. I bought a half size smaller. BUT! I live in Southern California and will wear them most of the time sans socks. If I do wear anything it will be the little nylon socks or tights. So for me a half size down fit perfectly. If you are wearing these in colder climates and anticipate socks, go with your normal size.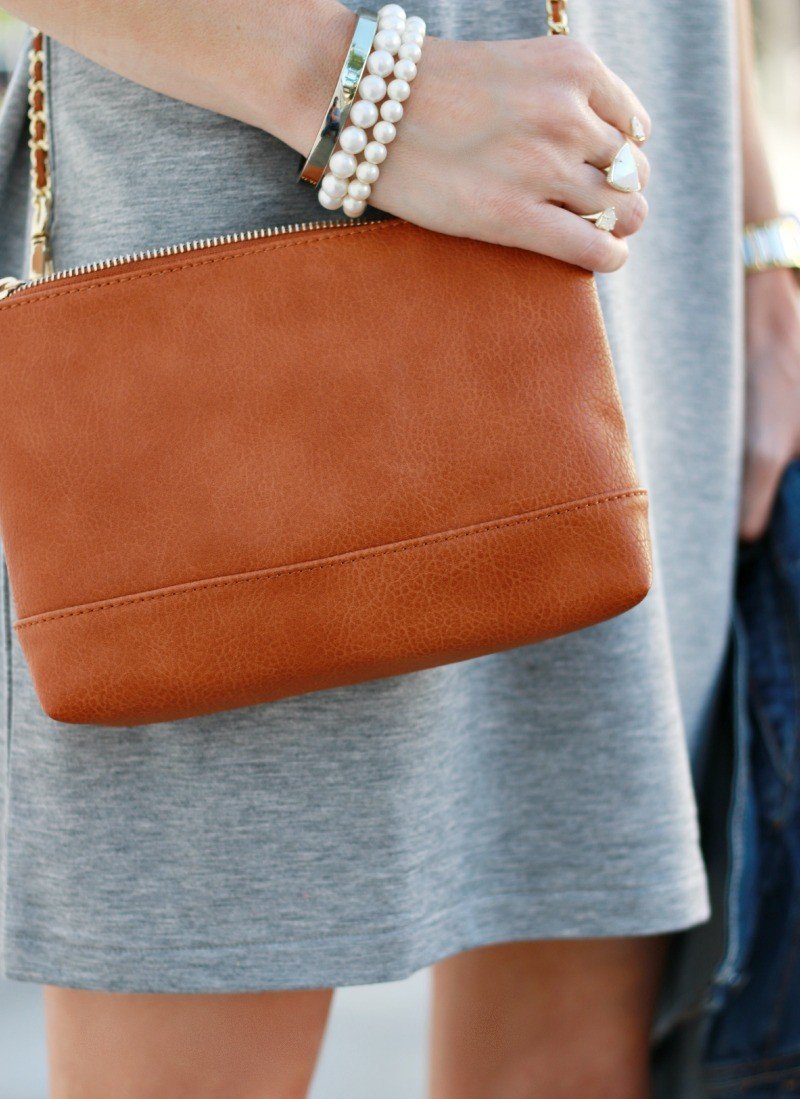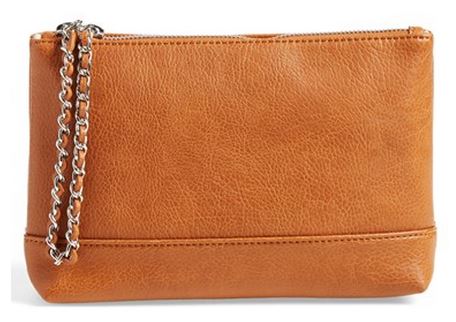 This bag is only $20.90 $32.00.  You can wear it cross body or hold it with the cute chain as a wristlet. The long chain can be disconnected. Serious price performer and will go with everything. It comes in black and wine, too. Well, oxblood, to be exact but who names a purse that color? Seriously?! I am sticking with wine.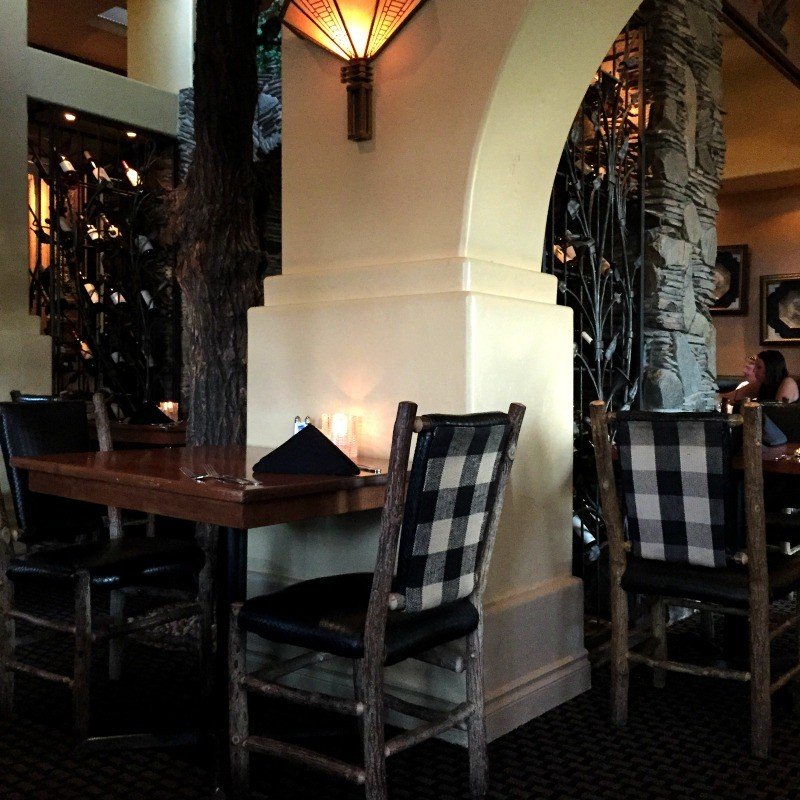 Date Night Hot Spot: This week we stayed close to home and walked around San Juan Capistrano. SO many darling spots to grab a drink, dinner, and just enjoy. Our friends and family know that we tend to hop from one place to the next on date nights. We just prefer that over staying in one spot. We ate dinner at Cedar Creek Inn and I highly recommend the Ahi Salad as well as the Cedar Plank Salmon. So good.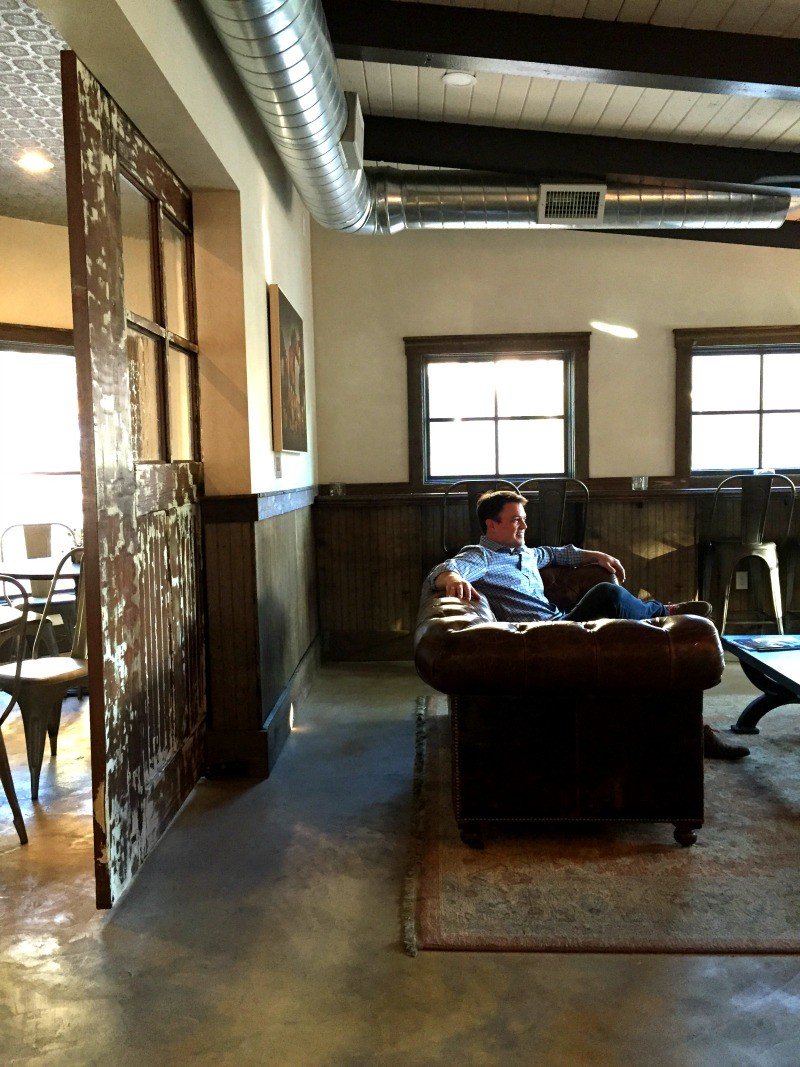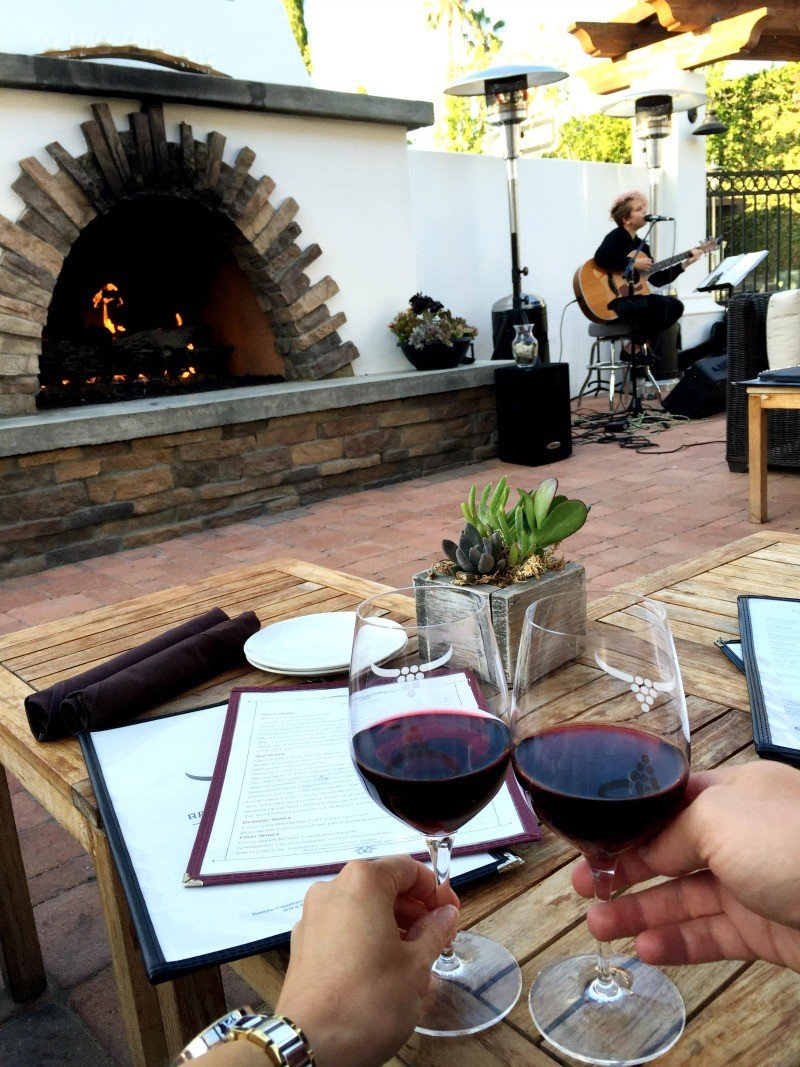 Rancho Capistrano Winery is also an amazing spot. Live music, a darling atmosphere and delicious wine with my best friend. You can't beat that combination. If I could dream up my imaginary backyard and entertaining space it would look just like this place.
Date Night Question of the Week: This week has been crazy hectic. Too hectic. Just a lot going on and that's a bit silly for summer. So our question this week was, "How do we maintain a better balance next week? What is one thing each of us can do to lighten the load next week for one another?" Isn't it just communicating and relying on team work that can completely change an hour, a day, a week? We are big on trying to check in with one another and see what we can do. For me, the cleaning is too much lately. It's hard when both kiddos are home. He said no problem. He would clean the house before my inlaws roll in. Done and done. For him, it's needing a bit of down time before jumping in to help straight from work. So wishes have been granted and we both are looking forward to next week being a bit easier on us both. By the way, a sweet reader asked if I have these questions posted somewhere and I love that idea. I will work on getting that posted to my main menu bar so it's a quick reference.
Date Night Style: Shop The Look

My Favorite: So I can't rave about these enough. As I said earlier in the post, I went a size down as I will not be wearing socks with them. Tights or bare feet. The fringe is such a cute detail and they are a low enough heel that you can wear them anywhere and for long periods. They look darling with leggings and distressed jeans, too. They are one of my sale picks of the season for sure!!! Love me some fringe bootie!
Love the Buckles:  These are really cute. The issue if have with my build is that many booties are just too much shoe for my leg. That was the case with these. But I do like them.
Beautifully Made: These are my second favorite. They feel so good. I have a high arch though and the 7.5 (my usual size) was too snug. I went up to an 8 and with socks it would have been fine. But looked bulkier on my foot in an 8. Soooooo, if you have a normal arch or narrow feet, this is the bootie for you. If you do not, you may want to go up a size. But I LOVE the feel of this shoe. Well made.
Classic: Can't go wrong with this, but I couldn't pass up the fringe on my first choice.
So Comfy:  I thought I would be taking these home withe me. All the colors they come in are awesome sauce. And they are so comfortable. Like crazy cushiony. Is that a word? But alas my skinny legs didn't work in them. Foiled. And sad. But highly recommend these.
Shop Booties Below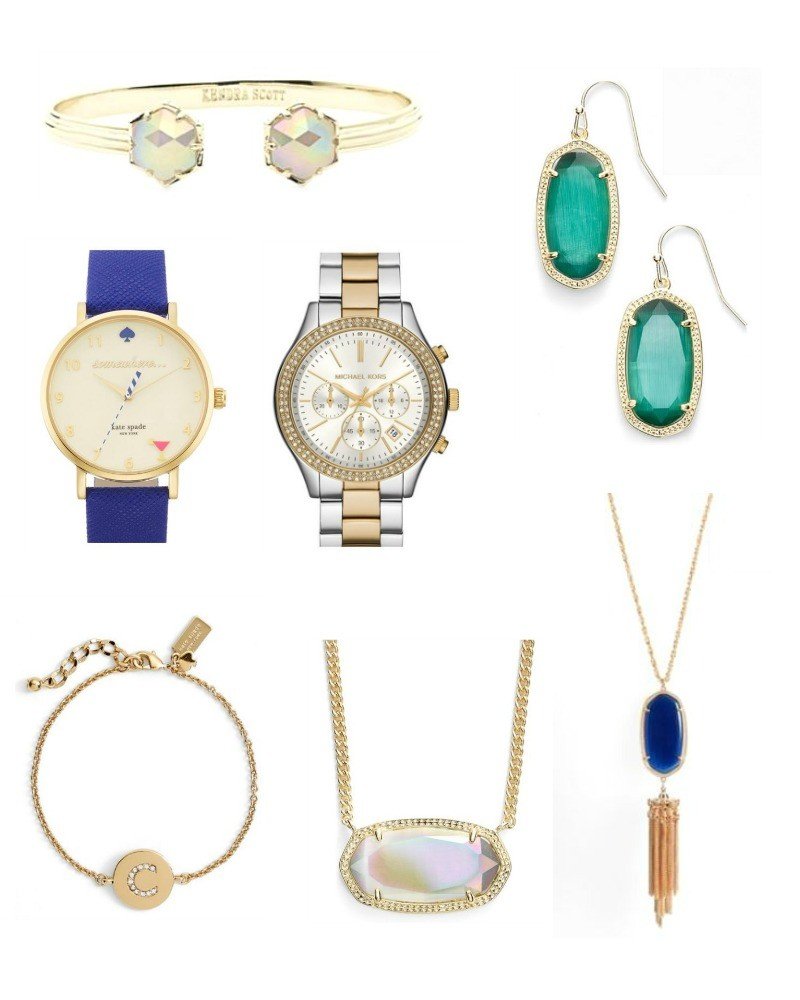 bracelet | blue watch | watch | earrings | initial bracelet | necklace | pendant
Nice to see my favorite watch is on sale. That was a gift from my husband a few years ago and I wear it everyday. Love that watch.
Pretty Baubles

So don't forget all of these prices go back up after the sales. It's a preseason sale and a good time to scoop up things you love. And the jewelry selection this year is where it's at for gift giving! They are all of my favorites and the prices rock.
Hope you all have a fantastic Friday! We are off to see our inlaws. Enjoy your day.
Keep up with sale finds on My Boutique page ( you can easily access it from my sidebar). Affiliate links used.