It's been a while since I've shared an "It's a Date" hot spot and because it's the holiday season, I wanted to share one of my favorite spots to enjoy some quality time with friends.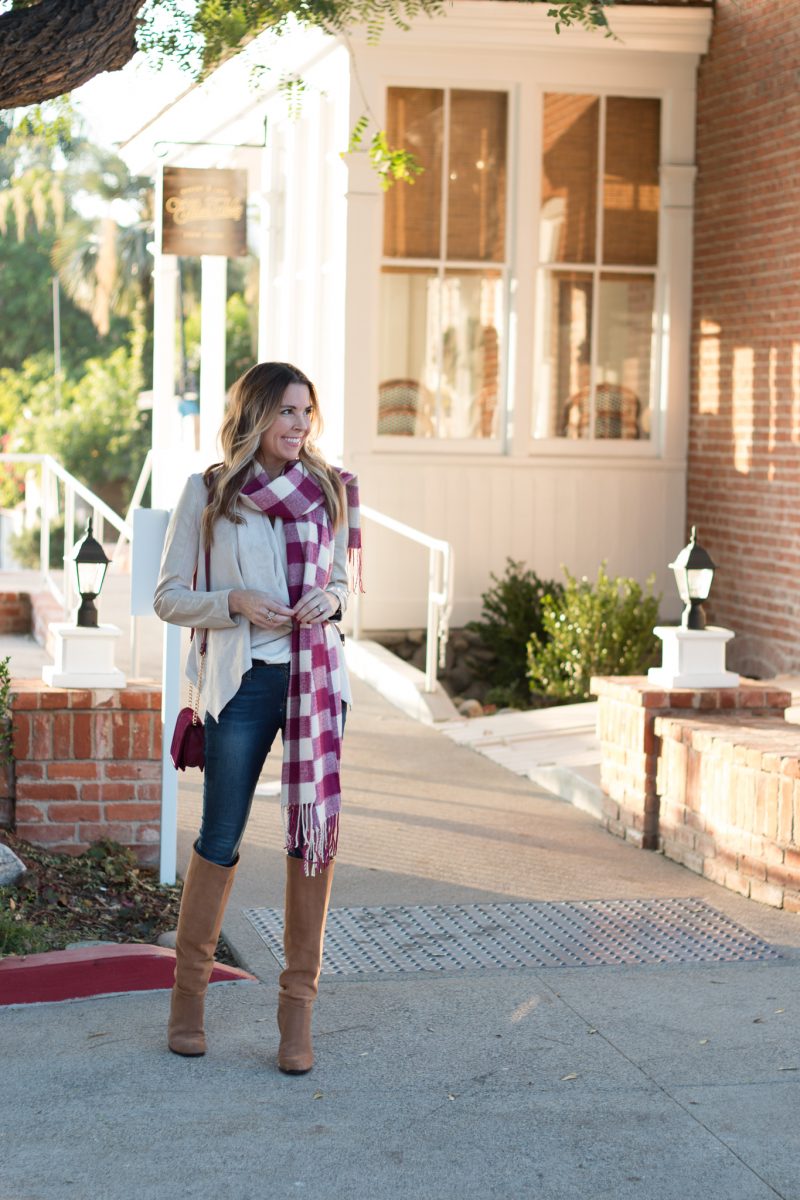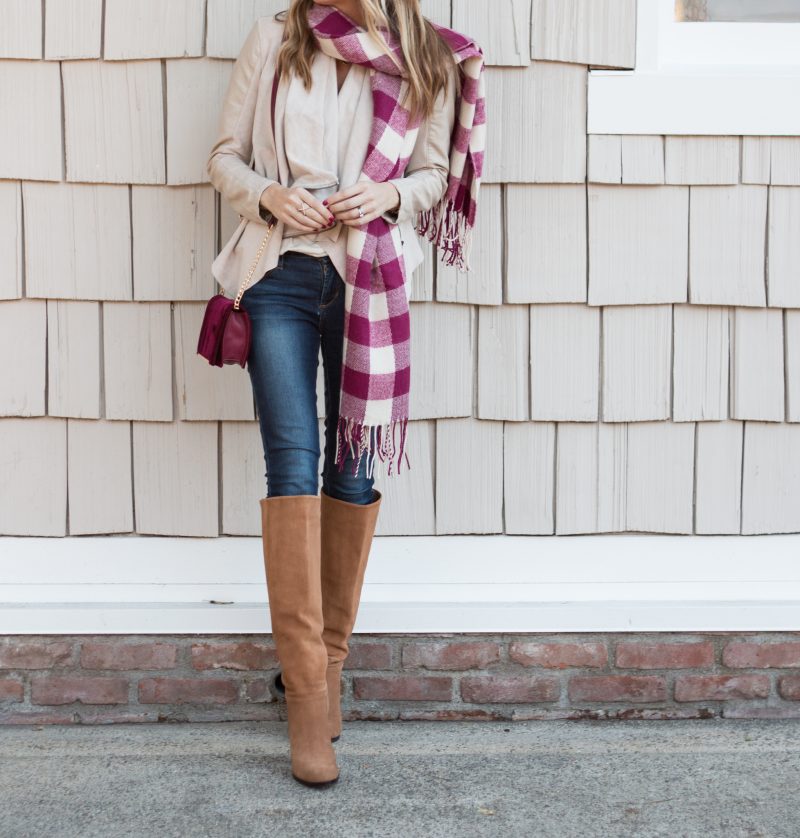 boots | jeans | scarf | jacket | ring | handbag | tank
DATE DAY STYLE
A closer look at this winter look. We don't see snow in Southern California (except for the mountains) so suede boots still work in the cold temperatures. The drape front faux leather jacket is one of my favorite wardrobe pieces right now. I LOVE the neutral, light color and anything you pair with it really pops.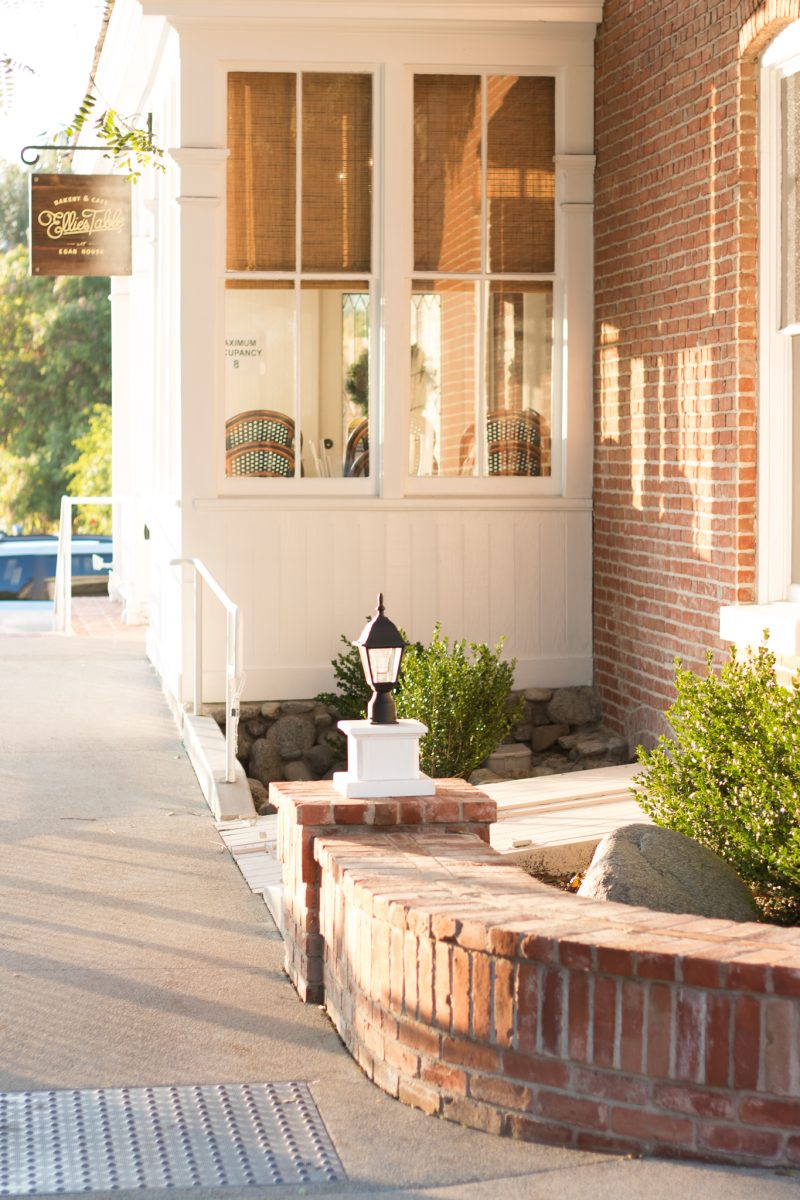 It's a Date Hot Spot
Ellie's Table is such a charming and darling spot to grab breakfast or lunch with girlfriends. Or your love, for that matter. It's only open until 3:00 each afternoon so it's all about enjoying the daytime hours there. It pays homage to the Matriarch of the family and their slogan is, "Where happiness is homemade." There is another location in San Clemente and this one just recently opened in San Juan Capistrano. And if you remember,  I recently attended the Bloom Workshop in San Clemente and Ellie's Table catered one of the days. So delicious.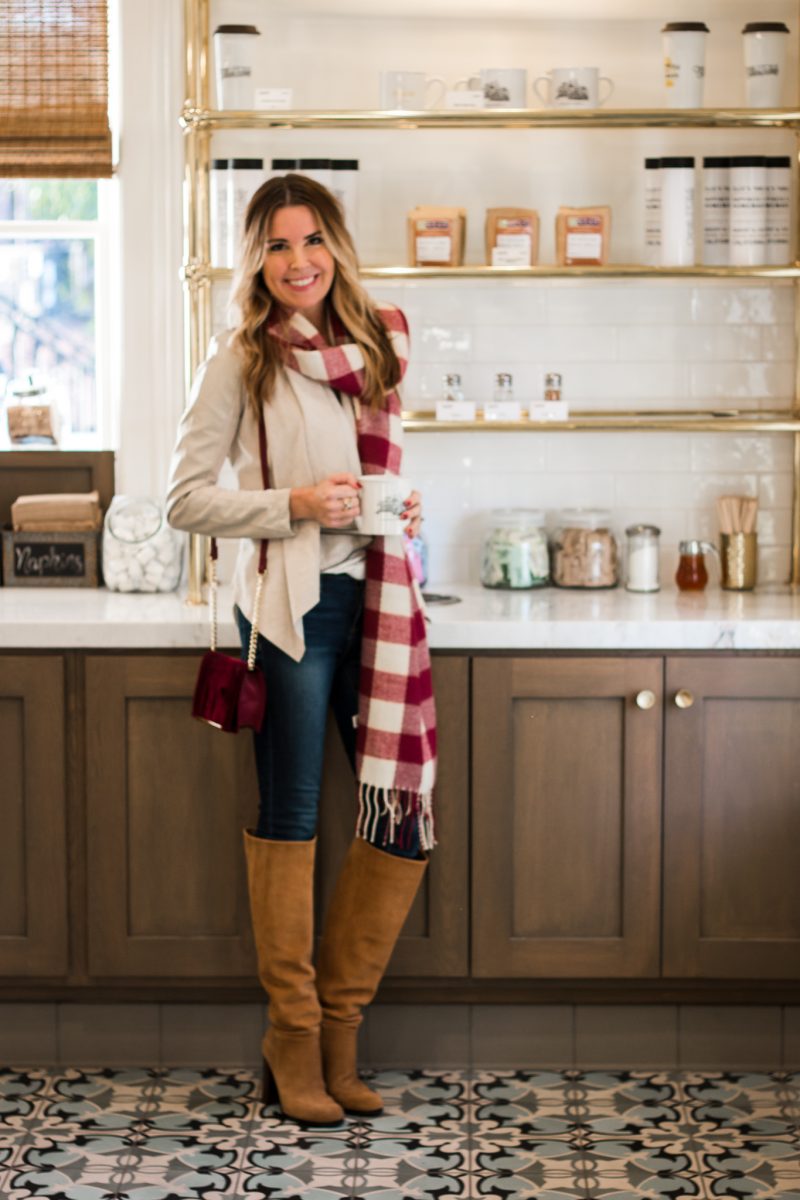 Slightly blurry photo but I wanted to share a snippet of the inside. Look at those floors! The interior was designed by Becki Owens which means it was a total home run. The choices are all fantastic and it's just a great place to spend time with dear friends.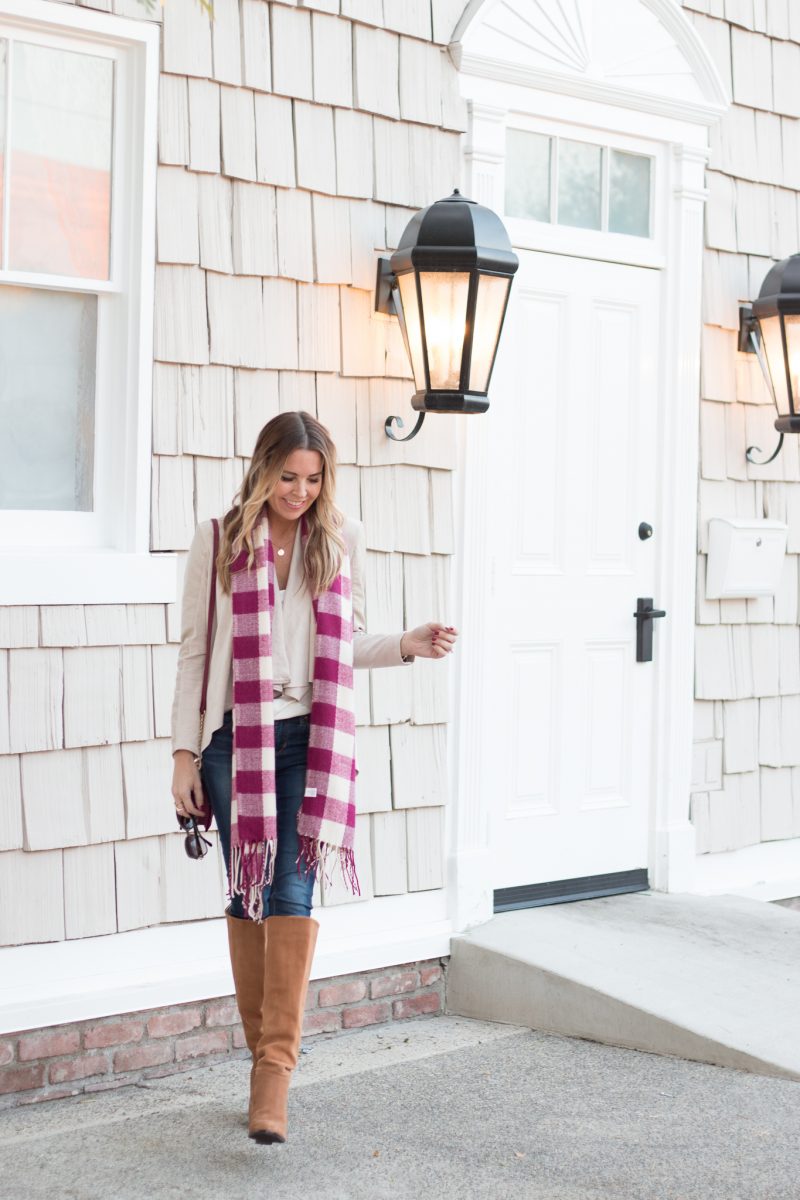 This scarf also comes in a pretty gray buffalo check.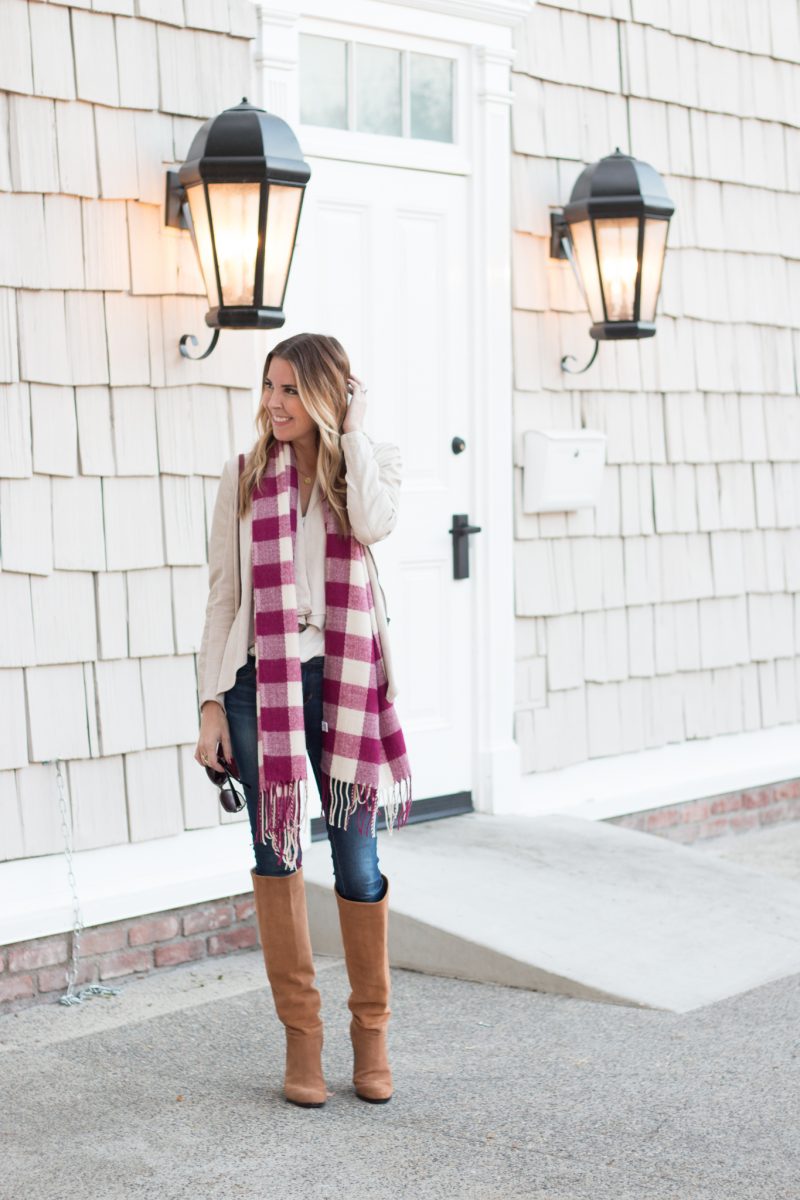 I honestly don't know what I would do without my girlfriends. They love me for who I am, embrace my imperfections and are the go-to phone call when I need advice or a great vent session. Friendships are ever more important as we begin to face the challenges that life presents.
Where do you like to spend time with friends. Lately I have been trying to be very deliberate about carving out time for people I love. These weeks, months and years go by far too quickly so it's important to me to make the time. If you are a local gal, definitely give Ellie's Table a try!
*affiliate links used
Shop the Post