Some of you may remember that I fell in love with the Covington Wilmington fabric and had come home with pillows in this print.
I first saw this striking fabric in Emily's office over at Emily A. Clark.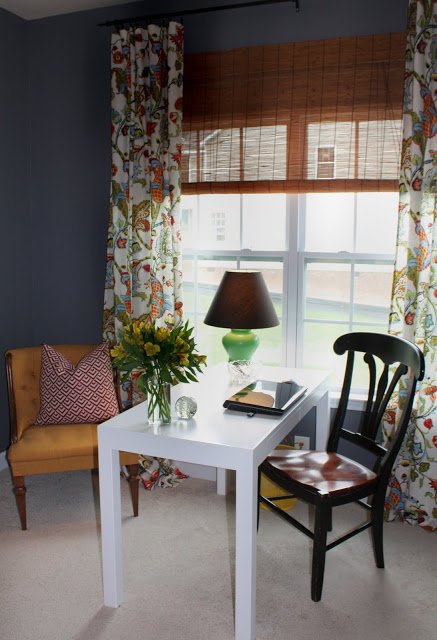 Well, I ended up going a whole different direction in our living room with cooler tones. I returned those dreamy pillows. …………………………………………………………………………………………………………………………………….. That didn't last long! I can't get the fabric out of my mind. So it's back, my friends! But it's not popping up in our living room. I am super excited about where it's landed! Will post some photos soon! I will be back tomorrow with the five things I can't live without! I was tagged by Megan from Honey We're Home and will gladly share my loves!