Today I am showing you just how messy things get around here. I'm not exactly sure what happened but somewhere along the line my jewelry storage took a drastic turn for the worse. I think it's a couple of things. I think first and foremost, my collection has grown and I have not added any more storage and I also think that traveling throws me off my game. I never put things back and it becomes a disaster drop zone. So today I am sharing the very embarrassing before photos of how things look now. And I am also sharing some gorgeous inspiration photos and a bit of my plan (only a bit as I really have no idea what I am doing yet).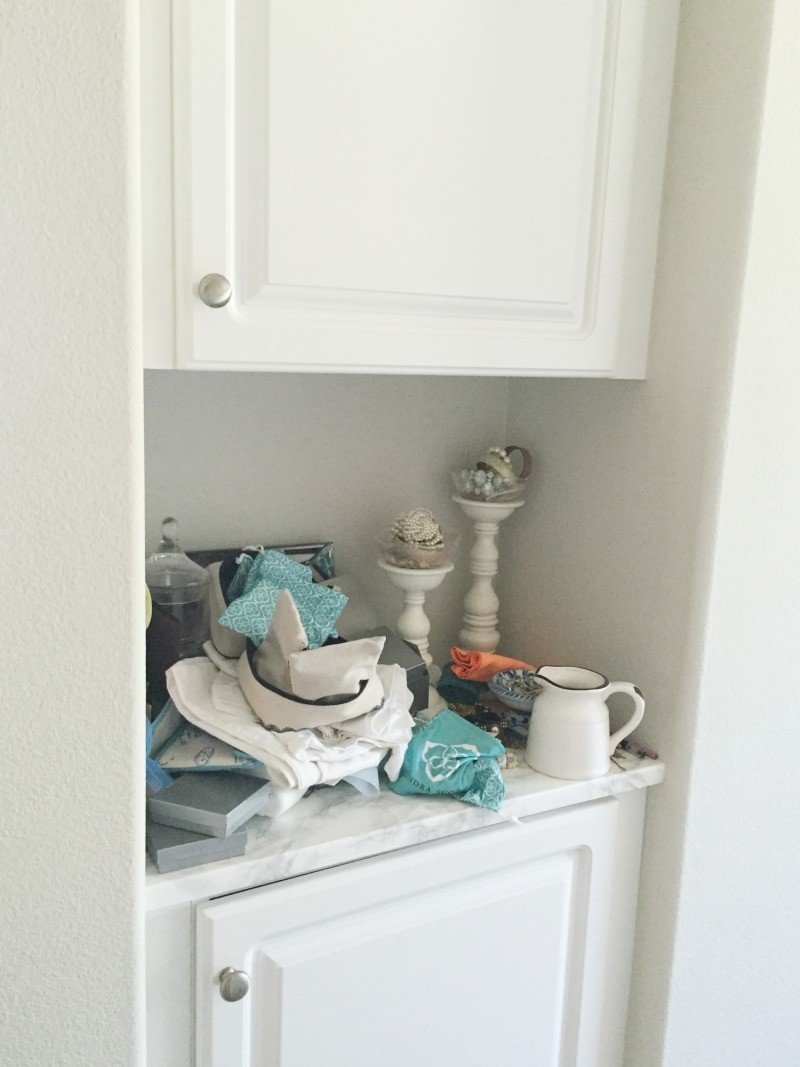 Yep. Told you it was a hot mess. Clearly I did not move a thing before snapping this iPhone photo. There are even clean pillow cases buried under there. I am sure they came out of the dryer, I set them there, and there they stayed. Moving on.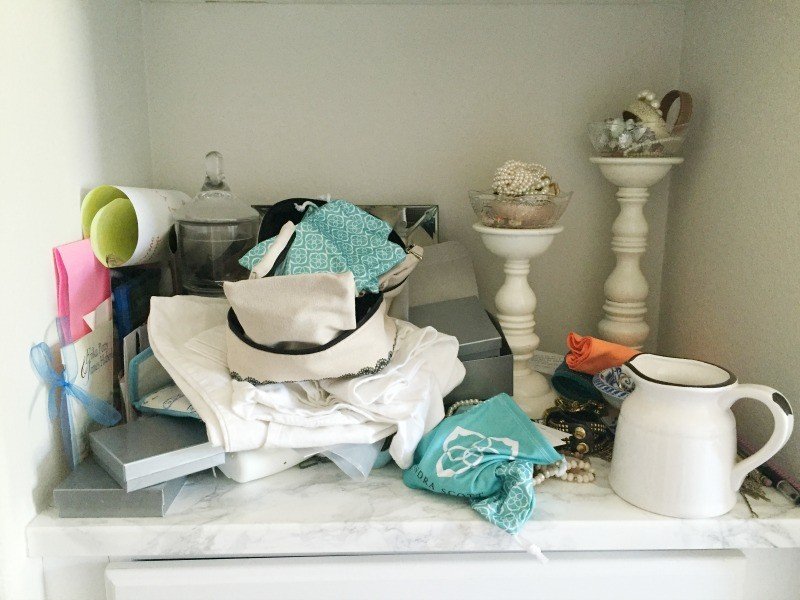 First of all, I am thankful that I have this little nook in our bedroom that I can use. I realize it's potentially a great area and it used to be! My jewelry deserves more than this. Ha. So I am clearing it all off today and starting over. Believe it or not, it used to be organized and super cute. You can see that here.  I loved all of the color but I took it all down when we painted the room (Pale Oak by Benjamin Moore) and that's when it all went South.
I did find these at HomeGoods and it's a good start. Other than that I am sort of winging this. And that's my cute little photo bomber. But this shot sort of shows you where that nook is in our room. It's near the bathroom. You can see the rest of our bedroom here. Here is my plan:
Clear everything off of the surface
Sort by keep and donate (some things are no longer my style)
Sort by item type
Assess what type of storage item I need
Shop the house for what I can use so I don't need to spend more money
Execute
Share with you all!
It's also so awesome to look around at those that have gone before me! So many talented ladies who have impressive accessory collections and have created beautiful spaces. While each one is quite different, there is something genius about all three.
I love anything clever and when people think outside of the box. This is a thread rack. Hello!? So smart. And this hold so much. My wheels are turning.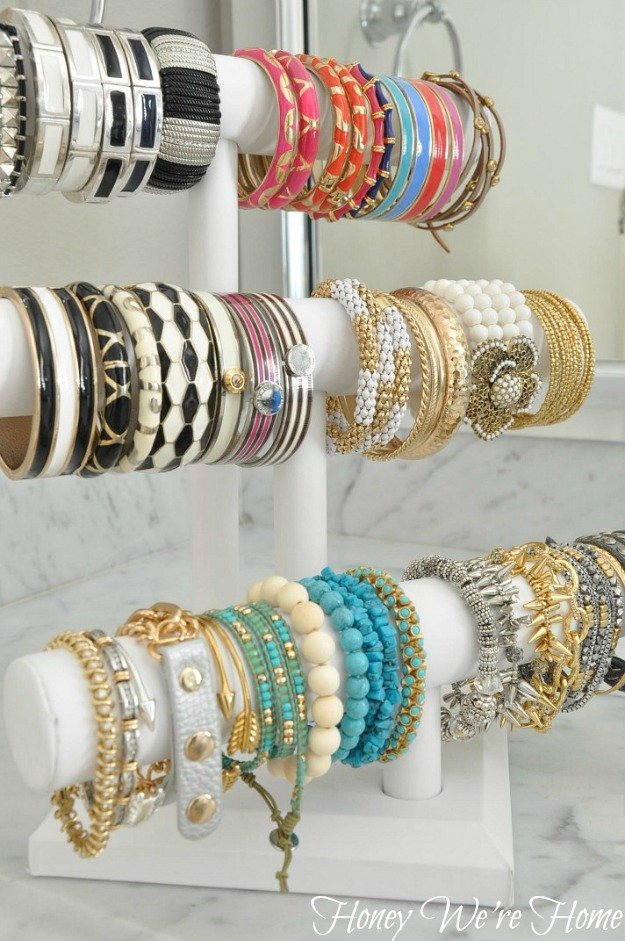 Le sigh. I am in awe of my girl, Megan's impressive accessory collection. One of each, please. And this is an amazing way to display them all. While my collection is much smaller, I love the idea of having all of the bracelets in one spot. It's like your shopping in your own closet. I could get used to that.
How charming is this? I honestly love this display. If you have more wall space, this is like art for the wall. You could even do something like this on the wall behind a door somewhere. I love how creative people are and I am crossing my fingers I can create a system that works for me.
Wish me luck. I'll be back soon to show you the after. Well, hopefully, soon! Enjoy your day!