Hi all! I hope you had a wonderful weekend. If you missed my casual Saturday Shopping post you can get caught up here. We are super proud of our son as he tested for his blue belt in TaeKwanDo this past Sunday. So proud of his dedication and determination. It's been amazing to watch. We are headed into our last week of school before summer. Today, I am excited to get your opinion on our Just Four Things room! We are already rocking and rolling and jumping right in with the design.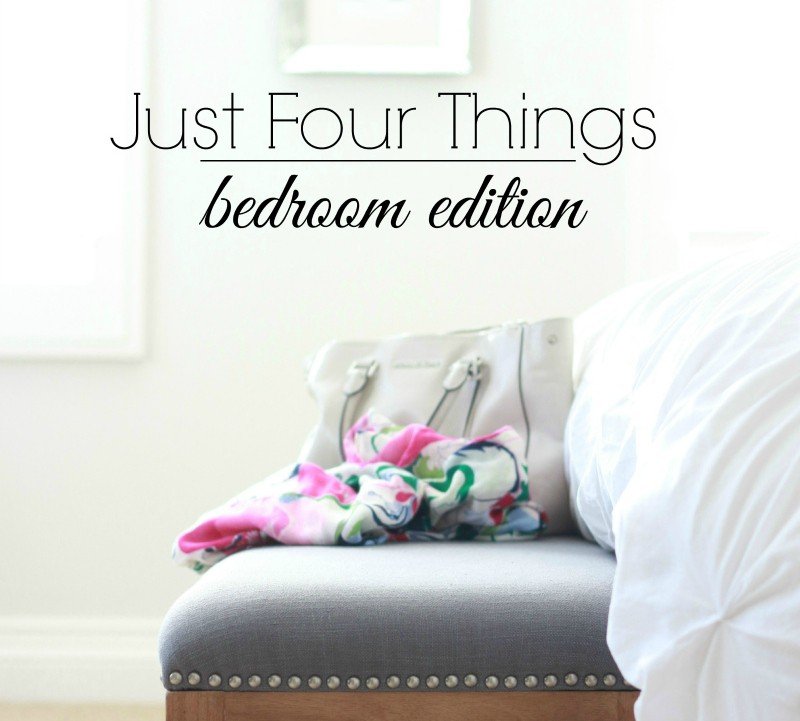 Let me refresh your memory. Here is the bedroom we are working with. Light, bright and plenty of space.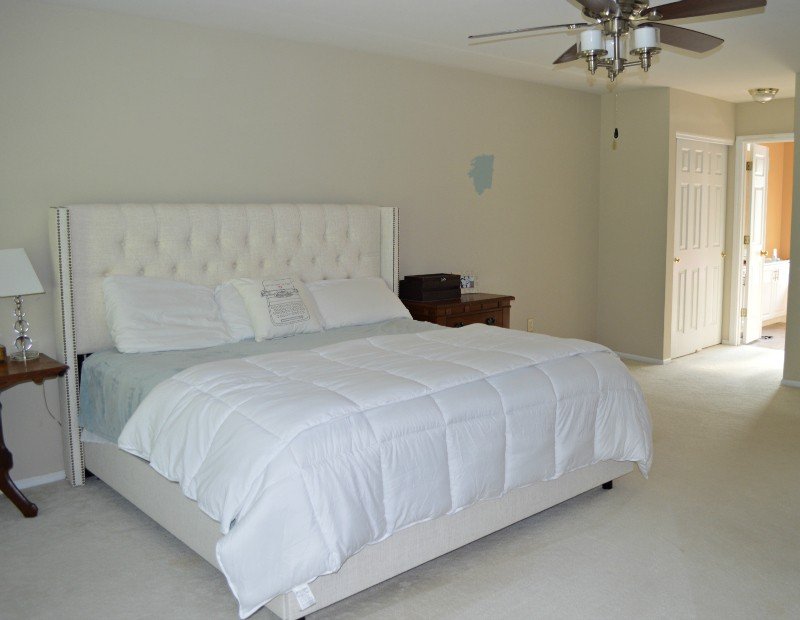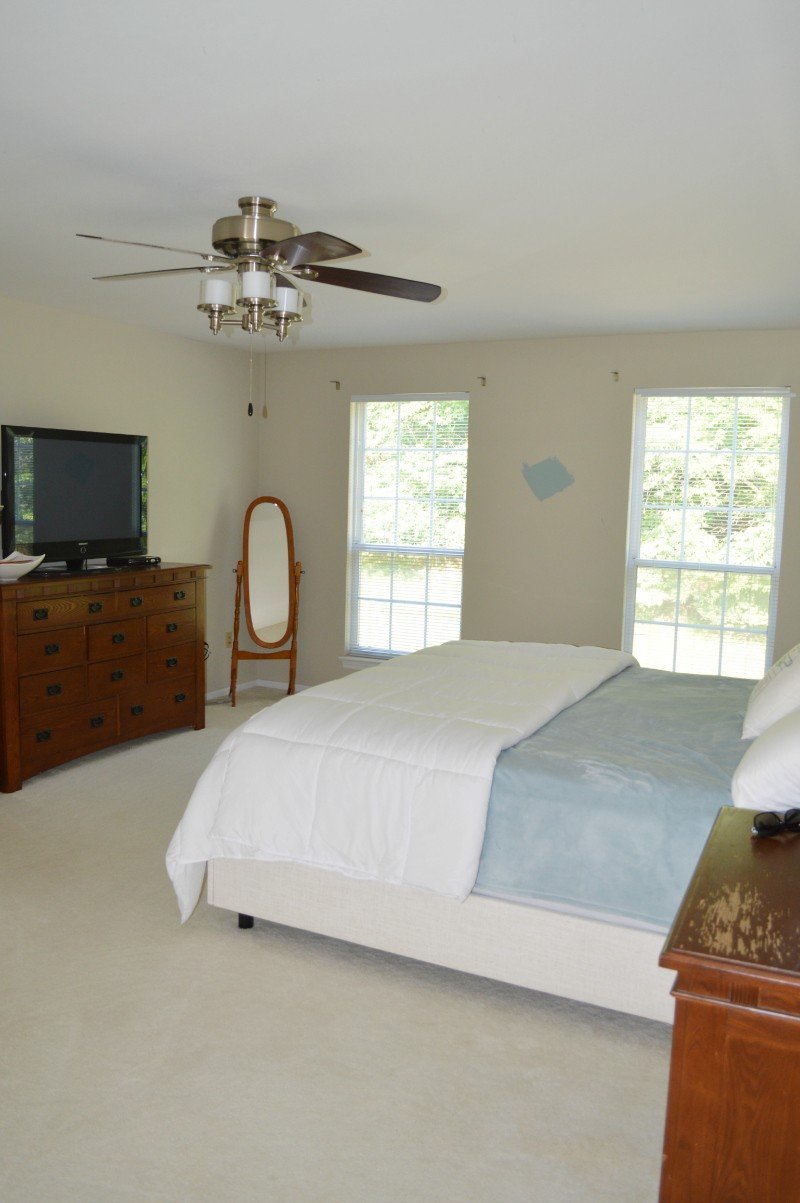 Meredith and her husband want a soothing retreat but with personality and color infused. Prior to my showing up on the scene, they were in the throws of picking out paint color. Their front runner was Benjamin Moore Sylvan Mist and I agreed it was a great color choice. It will give the a beautiful backdrop and create a fresh feel.
My client, Meredith, and I, decided that we would focus on the following four things:
Area rug

New bedding

Bedside tables/chests

Drapes
Of course it will take more than these four things to completely finish off the space, but these will drastically change the room and give them the design push they needed to create a beautiful sanctuary. This week we are focusing on choosing a rug. We would love to get your input and see which one you would choose. Keep in mind we will be using color on the bed as well as on the window wall with new curtains. And because it's easier to switch up throw pillows and accent pieces, Meredith would like to keep the rug bold but neutral. Great choice!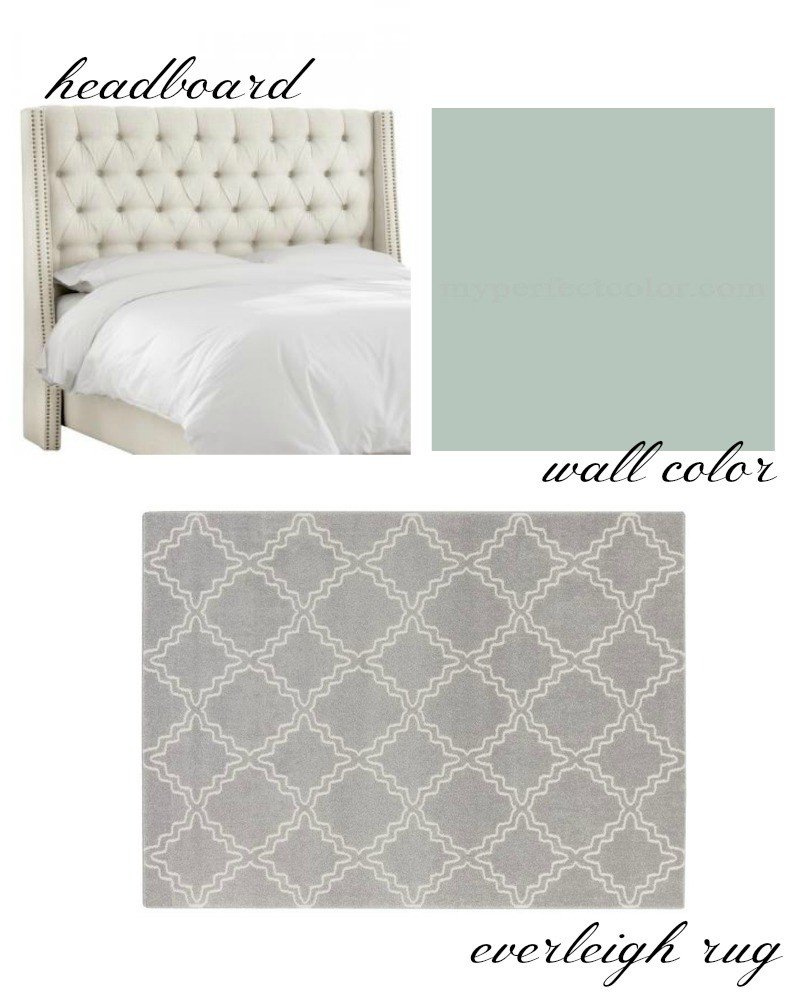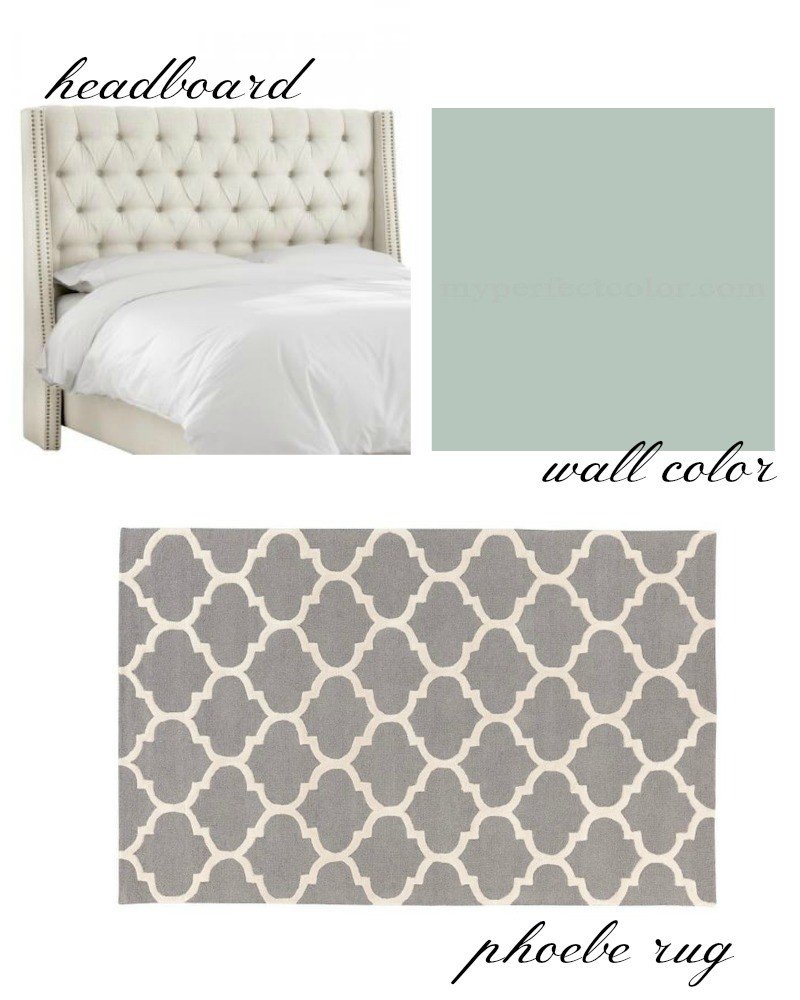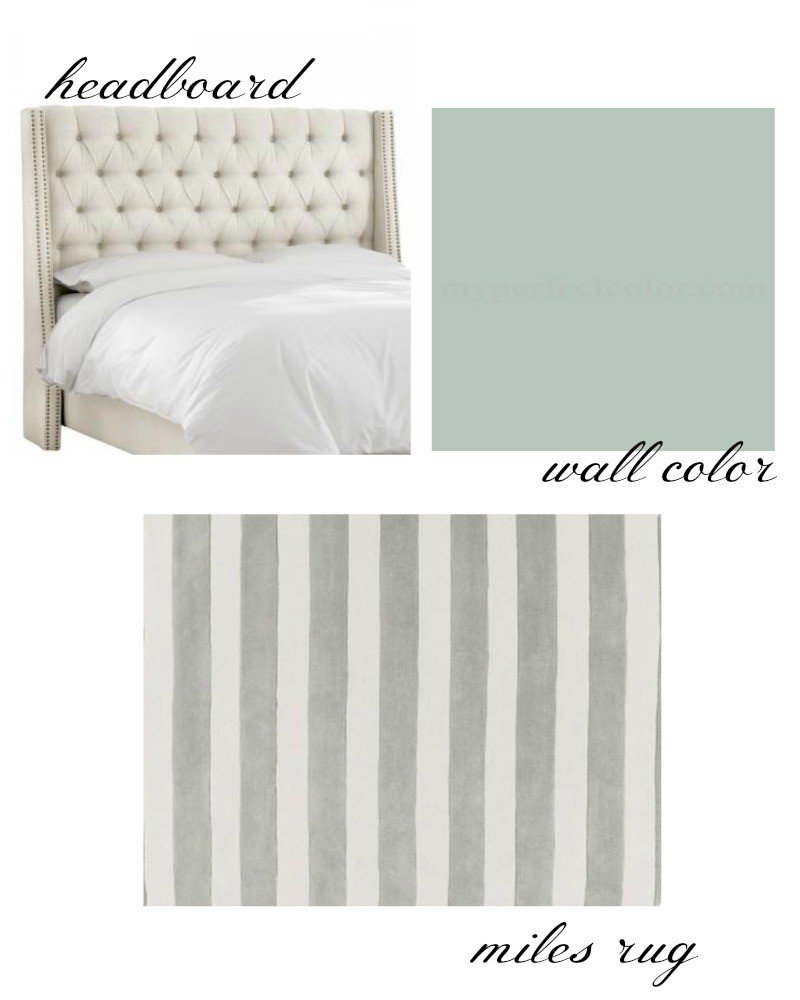 Sorry about the redundancy with the photos, but I wanted you to see the bed, wall color and rug combination each time. So if you have a thought on which one you would pick, feel free to tell us in the comment section.
Cast your vote!
Would you choose the Everleigh, Phoebe, Miles or Emperor? 
All four rugs are from Lulu & Georgia. Their selection is immense and they have never let me down quality wise.
Reader Takeaway: A rug can be a big investment. If you are looking to purchase one, consider going neutral so you can switch out less expensive accessories as you feel like it.
Can't wait to show you this space painted. The Sylvan Mist will be gorgeous in Meredith's room. Stay tune for Just Four Things updates. If you missed anything in the latest series, get caught up below.
 Announcement | Meet the Client
And for any new readers, on my sidebar you can find my home tour, popular posts, and boutique of my latest fashion picks.