Happy Halloween!!!! I have two very excited kiddos over here. There is something about Halloween that is unlike any other holiday. A friend once said she loves it because it's so much bang for your buck. In other words, there isn't always a ton of prep work but the kids love it so much. It really is about the kids and this year we invited some friends over before we head out tonight. Maybe you're hitting up a block party or maybe you want to surprise your children after school. Here are some easy last minute Halloween ideas.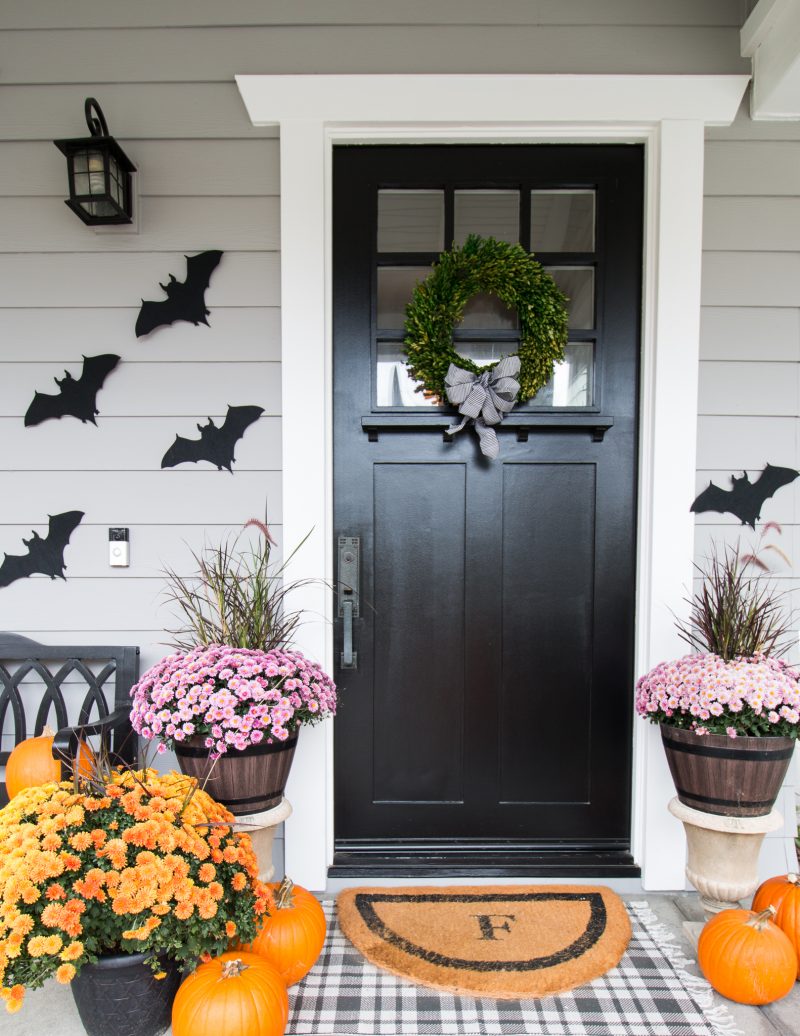 A peek at our porch. Tomorrow the bats will come down and we will have a welcoming Fall entry.
VANILLA CUPCAKES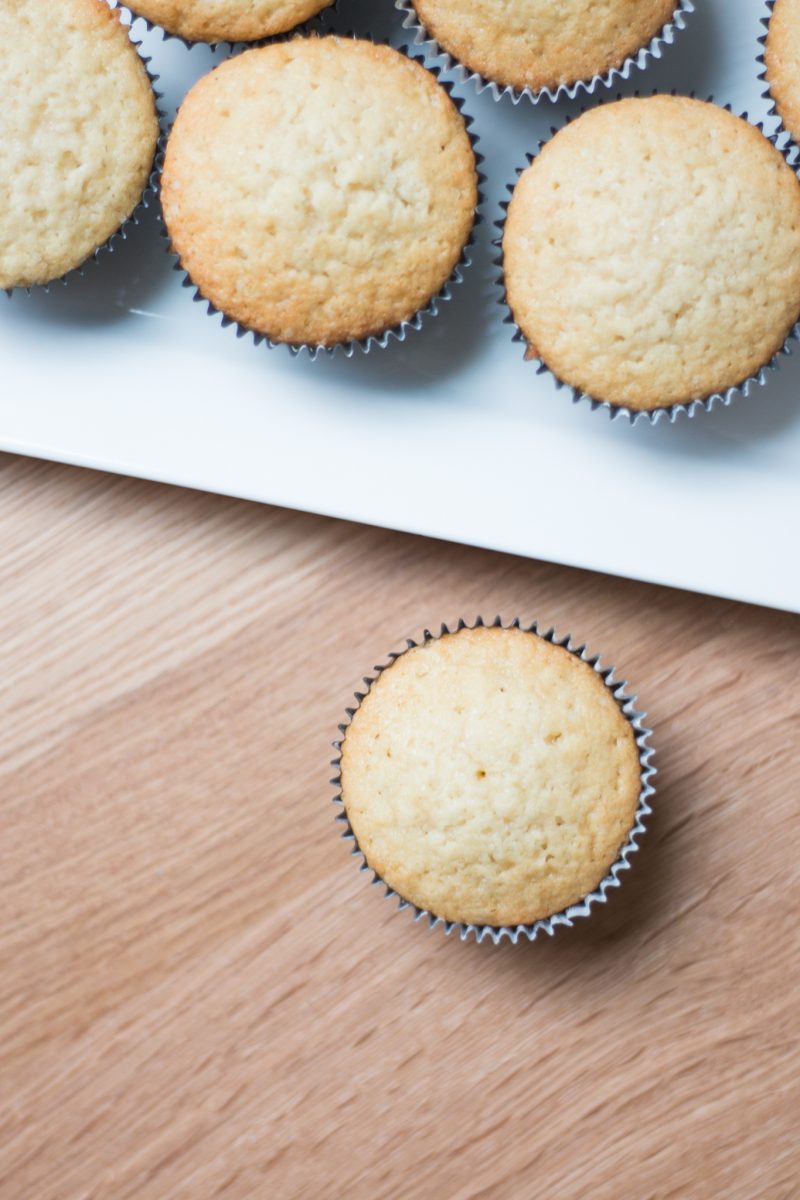 I got the recipe for these yummy cupcakes from my dear friend, Elizabeth over at Pretty Smitten. My daughter and I had so much fun making them yesterday. She loves to bake and it's a nice chance to chat and spend time together.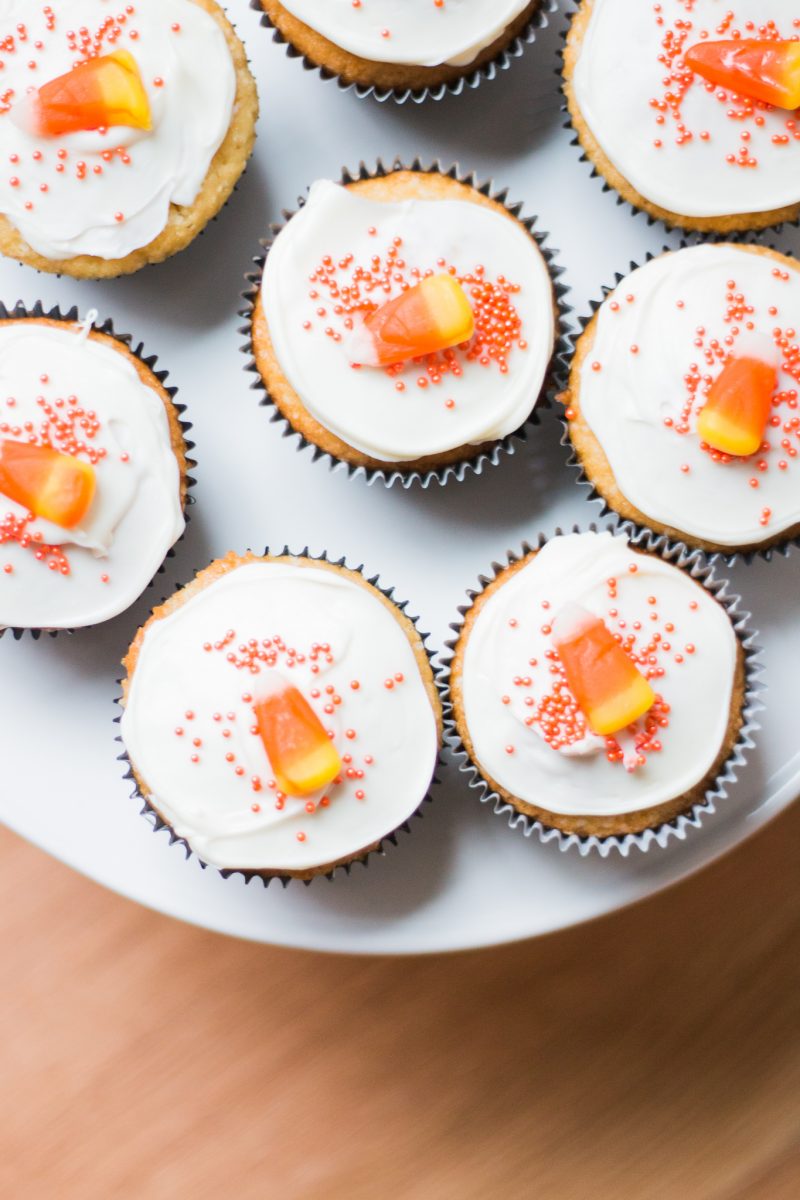 Obviously Halloween is a bit of a sugar overload so instead of piling the icing super high like we normally do, we just used a thin layer plus a few sprinkles and one candy corn. Simple and easy.
WITCH HATS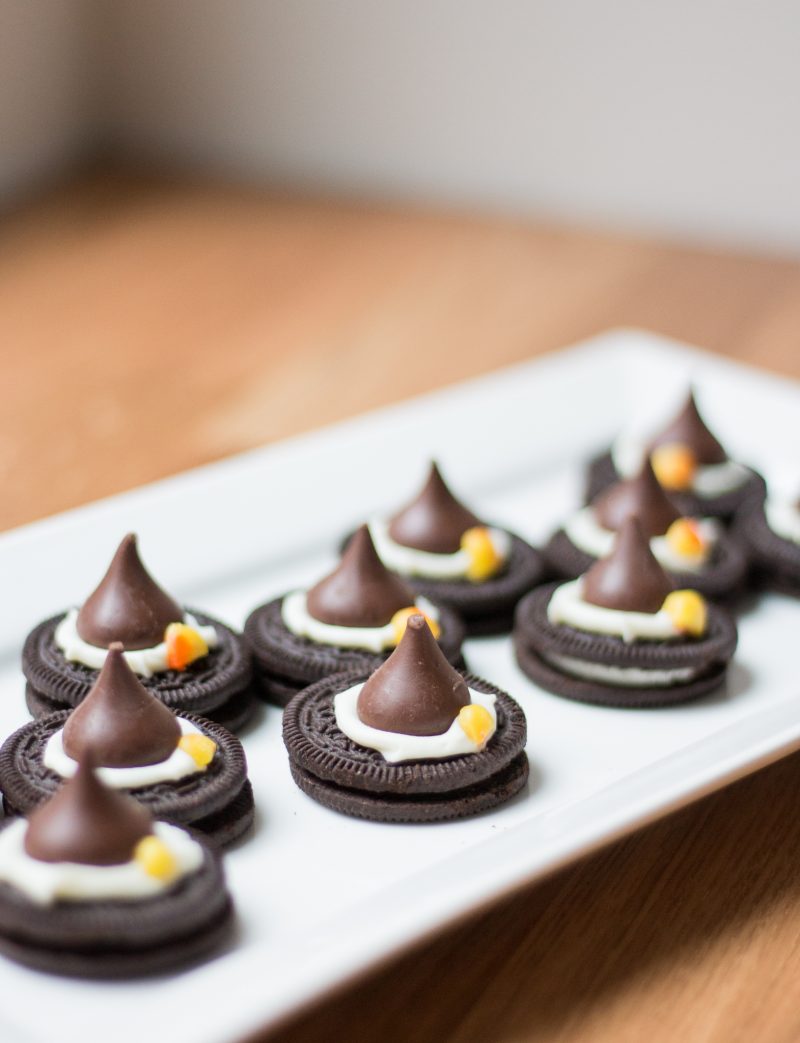 My daughter chose all of the treats and these were a must have. She made them entirely herself and they were super fast. All you need is a package of Oreos, icing, Kisses and a few candy corn (cut off the yellow part and cut in half for each buckle). Eating an Oreo brought back such great childhood memories. It's been a while but I remember having them after dinner when we were younger.
GRAVEYARD DESSERT CUPS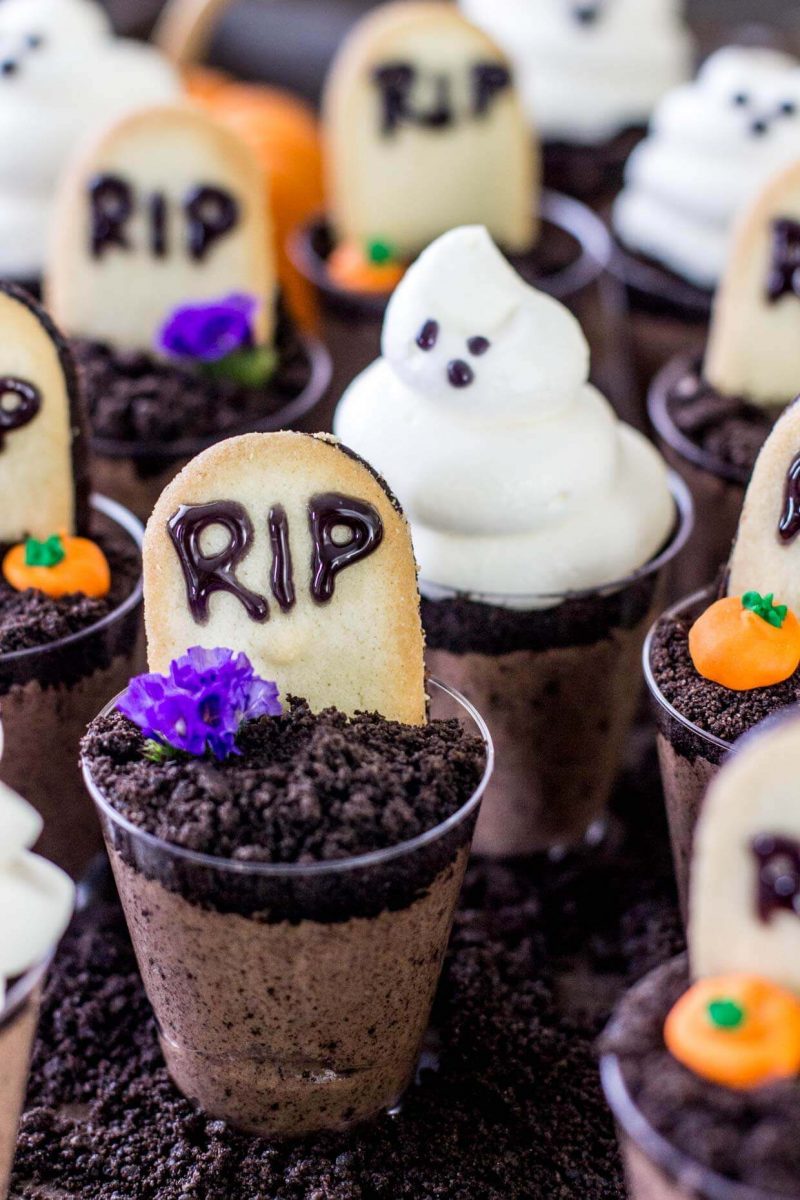 How cute are these? The credit for these goes to Sugar Spun Run. We are doing our own simple version. We bought sugar free pudding cups and will top with crushed Oreos and a Milano cookie. You could also hang a gummy worm in each.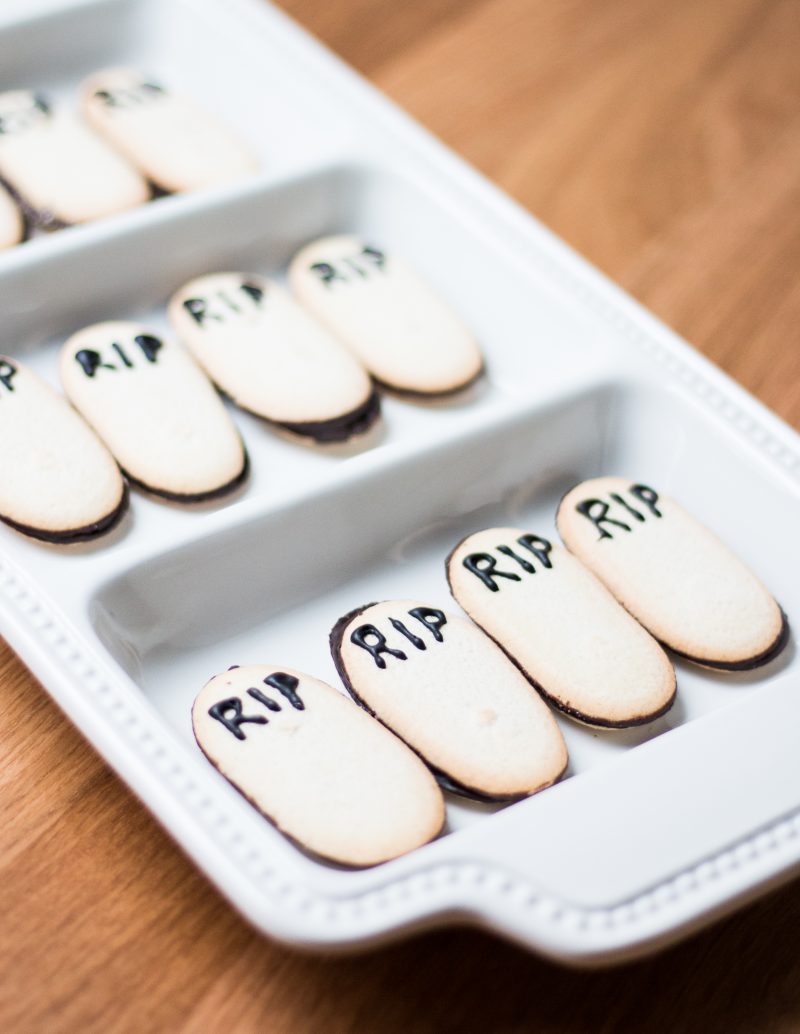 We piped these ahead of time so we just have to dunk them in the pudding cups tonight.
SPIDER COOKIES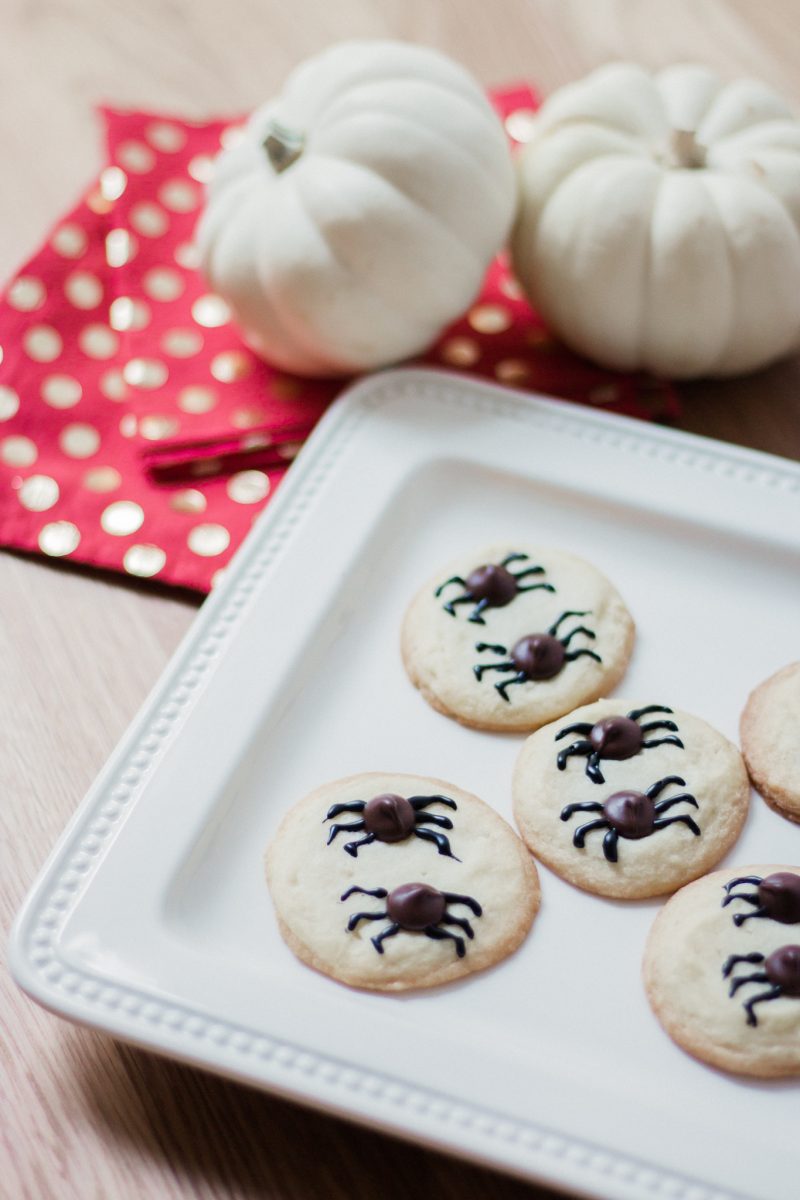 I shared these a few days ago. So simple. No time to bake? You can use slice and bake and just add two chocolate chips once the cookies are almost done. Pop them back in the oven for the last two minutes. Once they cool, add the legs! Done and done. This idea was originally from Amanda at the Fashionable Hostess.
Hope these ideas help in case you are looking for a last minute treat! Enjoy this night with your family. Whether you are snuggling inside watching baseball and handing out candy or cruising your neighborhood streets, I hope it's a great evening.