Girls, I honestly want to shout about this coat from the rooftops. The instant I saw this coat I had to try it on. But the minute I touched it, I new I was buying it. Think of the softest blanket you have ever felt. That is what this coat feels like. It's the leopard faux fur coat I didn't know I needed.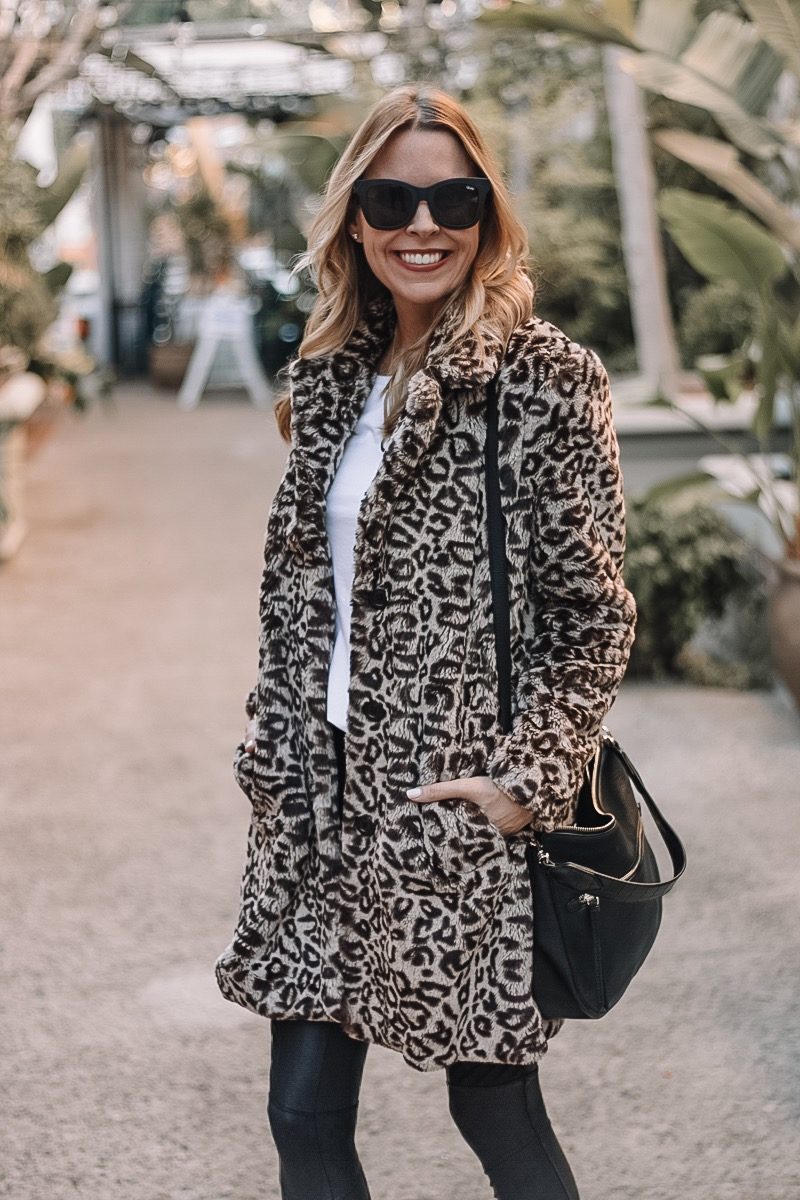 Leopard is all the rage this Fall and there are a ton of choices out there. But this beautiful coat receives a five star review from me. It actually feels like Fall right now but when I shot these photos on our way to date night it was in the 90s. You know you love a coat when you don't want to take it off despite it being so darn hot. I'm so excited that the evening temperatures will allow me to bust this out. I love it with leggings and a t-shirt but it's also really cute over a dress.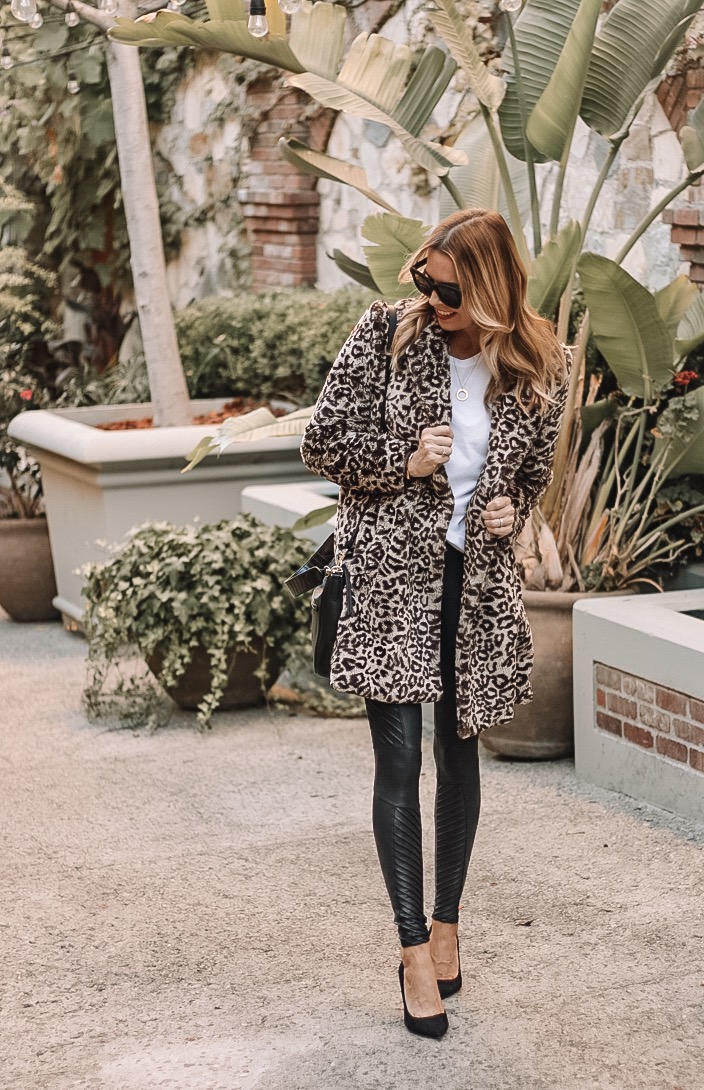 coat | leggings | heels | top | sunglasses | necklace | handbag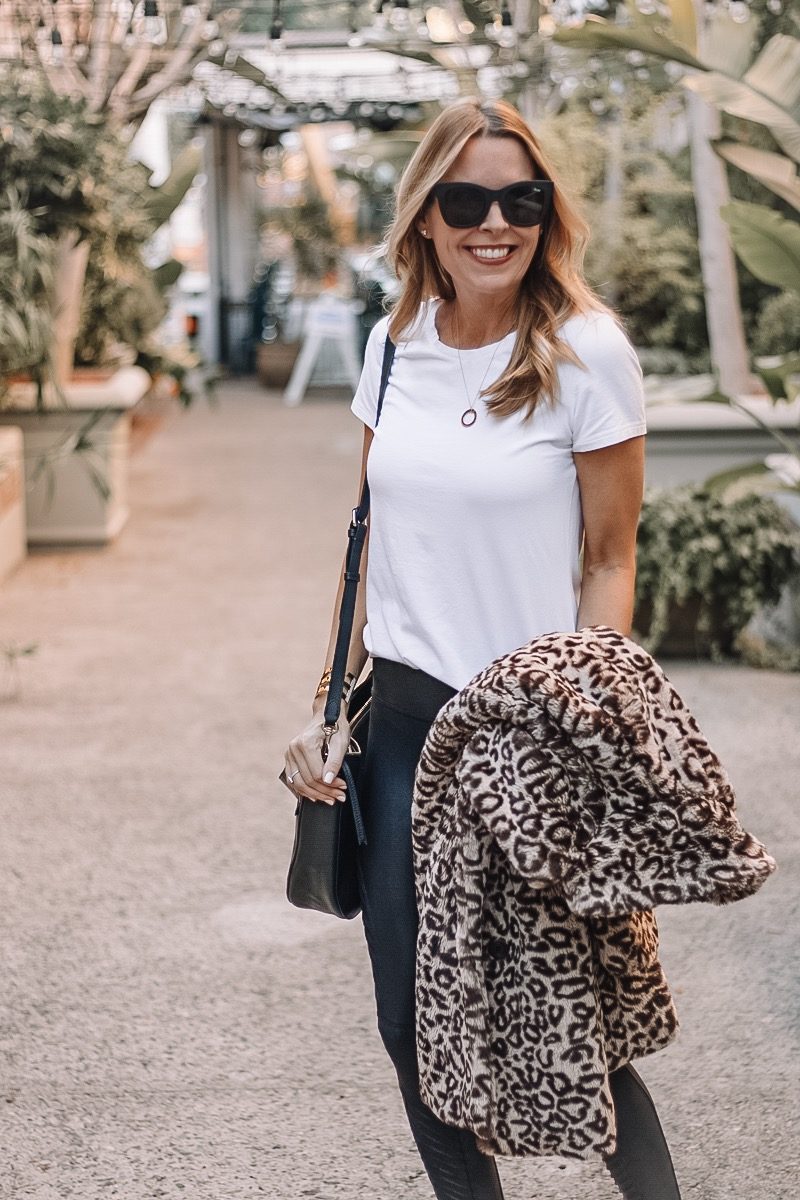 This is the Amazon t-shirt I rave about. I wear it all the time. Washes so well. It's a nice pop of white under this cozy coat. These sunglasses were a really good purchase. I wear them all the time. They are especially awesome for make-up free days when you are running carpool. They are a tired mom's best friend.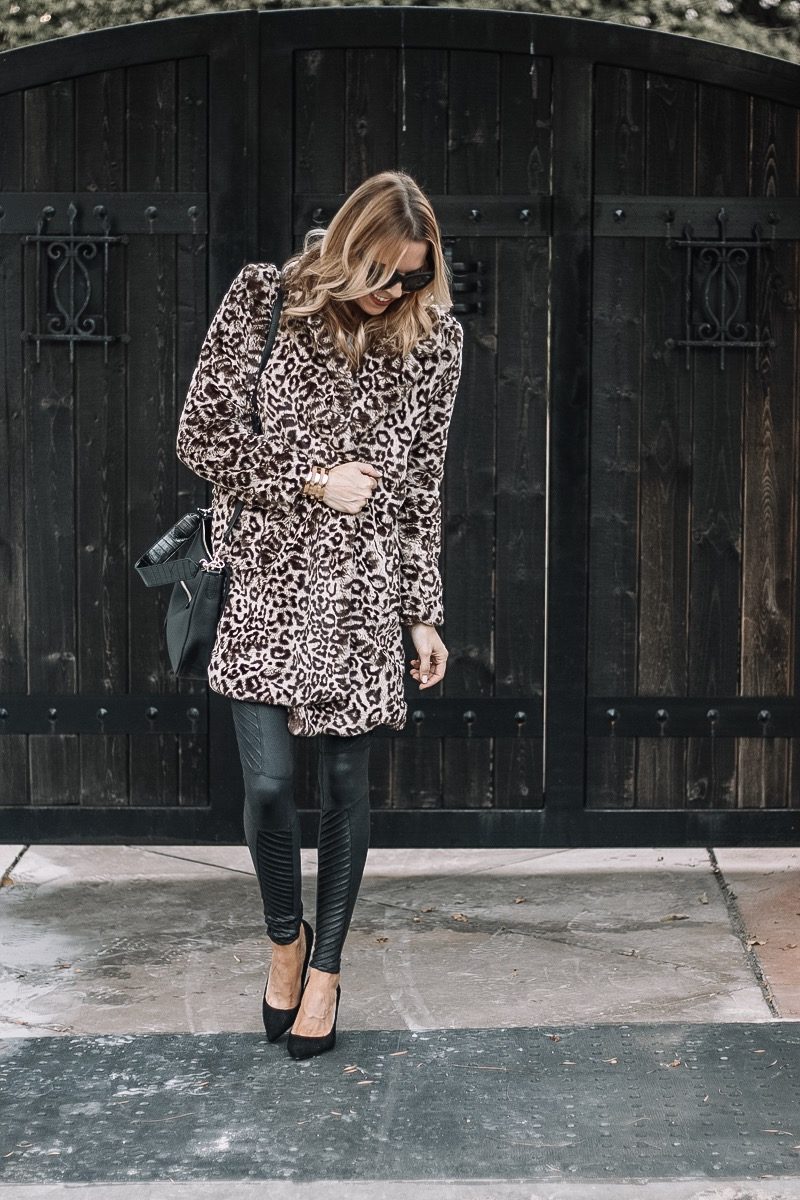 I actually laughed when my husband (he snaps my photos) showed me this on the camera. This is exactly how you feel when you are wearing it. Like you are wrapped up in a blanket. So incredibly soft.
Sizing: Coat runs true to size. I am wearing a small.
MORE COAT OPTIONS

I've rounded up a similar coats in all price points. In fact, this one is only $40 and a very cute short option. I have not seen it in person but it receives positive reviews.
Maybe a coat is too much of a commitment for you but you would like a touch of leopard for the season. This hair bow is ideal. Not sure I would wear it with a leopard sweater but it would look darling with jeans and a white t-shirt. Very cute with these Amazon belts, too.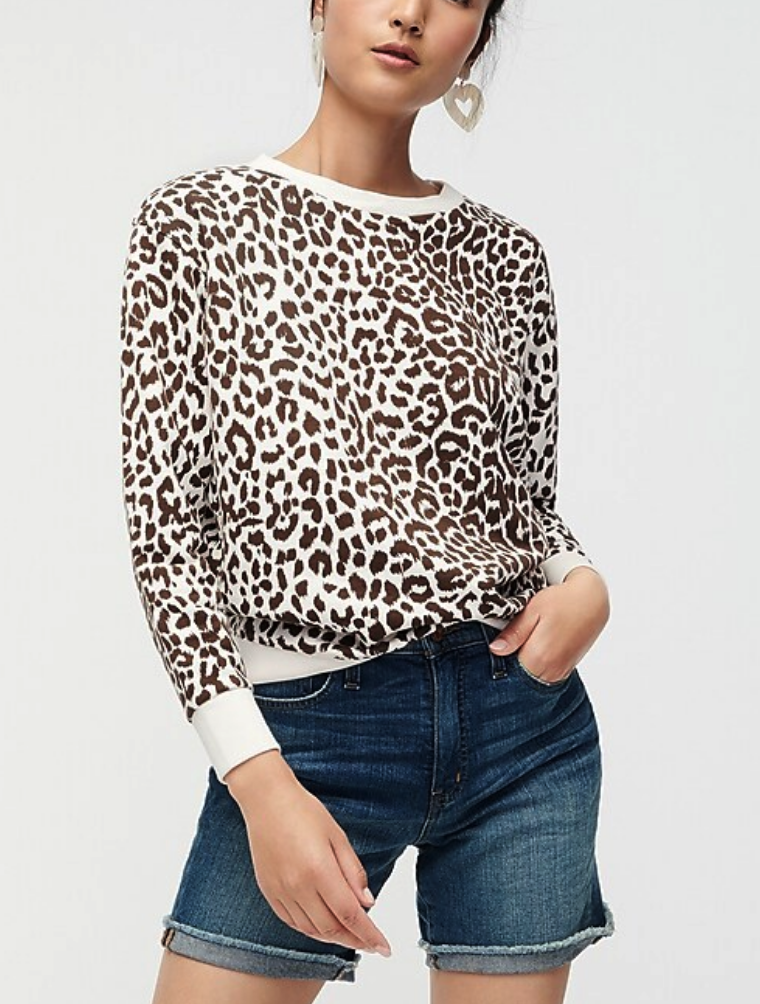 This sweatshirt is an extra 30% off the sale price making it very affordable. A great way to infuse a bit of leopard into your wardrobe. Love this with denim. This crewneck is also a great options and receives wonderful reviews.
CUTE LEOPARD OPTIONS

coat | leggings | heels | top | sunglasses | necklace | handbag
Have you hopped on the leopard trend? Hope this gave you some good options if you are looking to add something fun to your Fall wardrobe.
Wishing you all a very safe and happy Halloween. We are praying that the ferocious winds die down so that the firefighters can see success with putting out the California fires. So many families desperate for relief.