Good morning. I hope your day has started off well. I've been receiving so many questions about the liquid collagen I take, so rather than scatter them throughout messages, I thought I would answer them all here. I am hoping this will serve as a nice resource in case you are interested. Liquid collagen is making a difference in my own life so I feel great about sharing this information with you.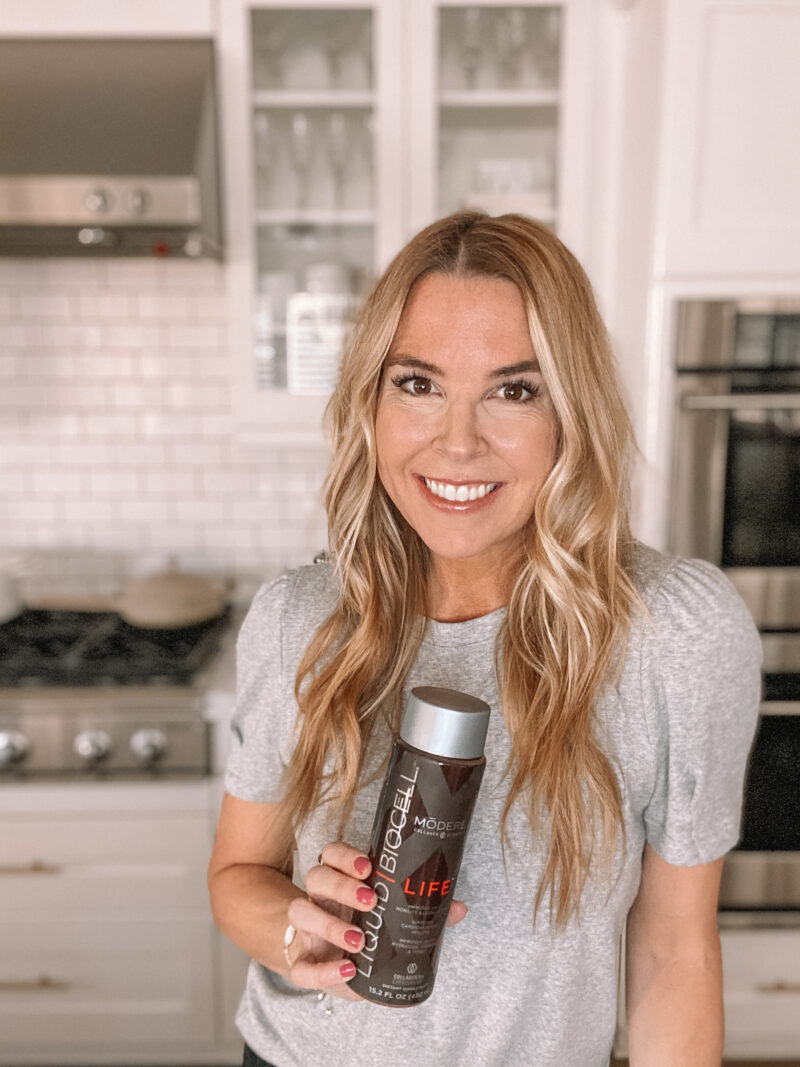 *You can grab my gray top here. I have it in three colors and love. So soft and it never wrinkles. Sun-kissed skin is thanks to these drops. Goodness knows I need them.
Don't we naturally produce collagen?
Yes. It's the most abundant protein in the human body (in our skin, bones, joints and connective tissues) and keeps us looking and feeling good. Unfortunately, the amount you naturally make begins to decrease in your 20s. In fact it just continues to decline as we get older. Stress, environmental exposure and age contribute to collagen loss. Really wishing I weren't so behind on this but it's never too late to start taking it. Liquid Biocell is a naturally occurring matrix of collagen, hyaluronic acid and chondroitin sulfate. It works from the inside out. Studies have shown an increase in HA of 6000% after taking the liquid collagen.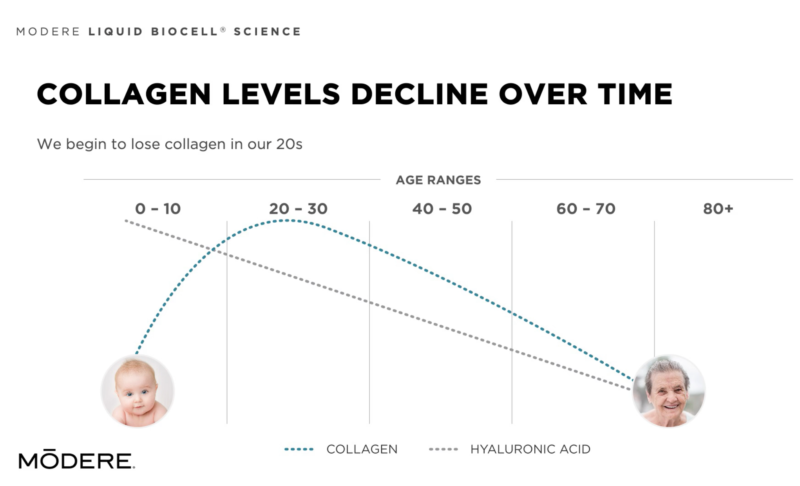 Why take liquid instead of the powder?
Great question. I was taking the powder form for two years. It's less expensive, for sure. To be quite honest, I saw zero changes but I just figured it was beneficial anyway. And I spent more money on topical beauty products. I had two friends who constantly sang the praises of liquid collagen (both with glowing skin) so I did some digging. Liquid collagen has an absorption rate of 90%. The powder is only 30%. That's a huge difference and why people see actual results with the liquid. It's not just collagen but the combination of collagen, hyaluronic acid, and chondroitin sulfate that makes it far more beneficial.
What does it taste like?
It's actually really yummy. To me it tastes like tart berries or açaí. Store it in the refrigerator (after opening) and shake before using.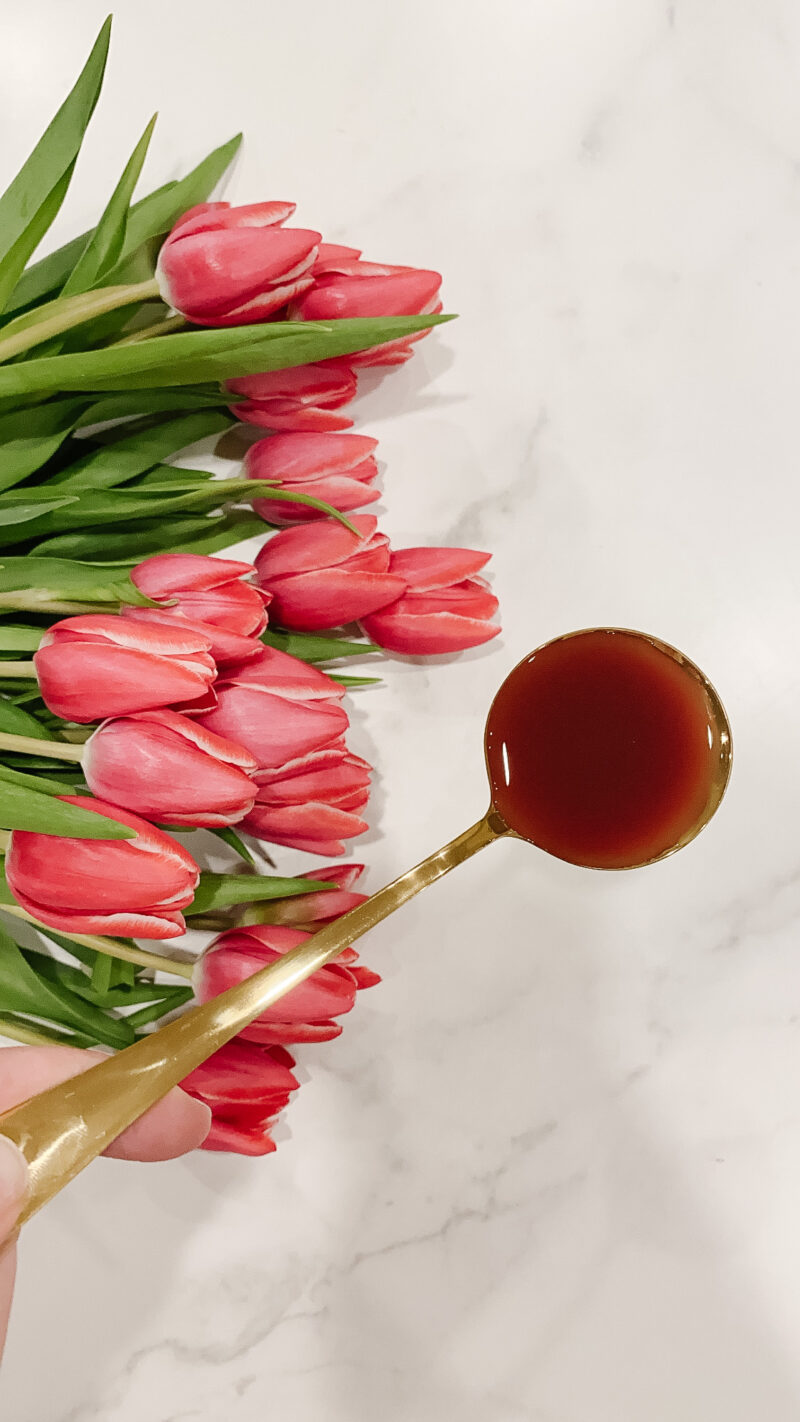 Why are you taking it?
I started taking it after my friends had good results. And let's be honest, aging isn't easy. I was constantly complaining to my husband that my skin just looked tired. No life to it. Even though I was getting great sleep and eating well, it just felt blah. Of course I have wrinkles too and enough smile lines to last me a lifetime (I have my mom to thank for those . . .I've had them since junior high). That's just part of life. But when I found out that it really can help your skin from the inside out, I was on board. It's also a way to not depend on all of the fancy creams and products I put on my face, but focus on restoring the hydration from within.
What is the difference between Life & Pure?
Excellent question. The Pure has all the benefits of LIFE but it has zero carbs, sugar and calories (doesn't taste as great). Both are non-GMO, dairy free and gluten free. Here is a breakdown of all four.
Do you get paid to post about this?
No. Not at all. I earn a small commission if someone makes a purchase, but I am not paid to post. I honestly believe in the product and am seeing great results. That accounts for why my husband is now taking it. I could never recommend someone spend their money on something if I didn't stand behind it.
What benefits are you seeing?
I'm only two months into the journey but am seeing healthier looking skin. Even my husband has commented. Being in my mid-40s, I can use all the help I can get. Not only do I feel like my skin is more hydrated, but the hair growth is bananas. I have very thin hair and it feels so much thicker when I blow dry it. I also have baby hairs everywhere. The only draw back is all the gray that is growing in. While I did not set out looking for hair and nail growth, both are happening.
*Update: been taking liquid collagen for over one year now. My husband and I don't plan on stopping. We love the affect it's had on joints, skin, and hair. Think plumper skin and thicker hair.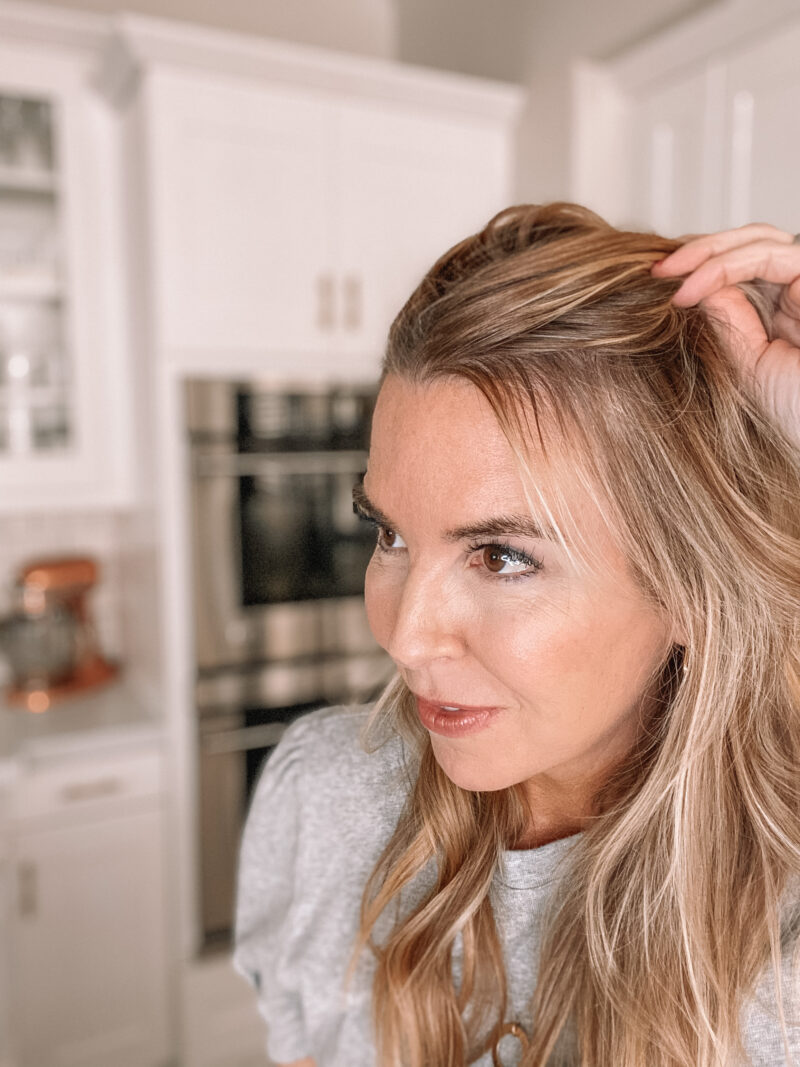 Why is it more expensive than the powder?
Bottom line it's more effective. Powder has an absorption rate of 30% and liquid collagen has a 90% absorption rate. That's a huge difference. The quality of the product also makes a significant difference. It is non-GMO and hormone free. I've also cut out so much of my skincare regimen to account for the added expense.
Does it take a while?
It can. Yes. Consistency is key. And patience. This isn't a magic pill it's replenishing something valuable that our bodies naturally produce. It has huge benefits and it is a process. That is why people see results with joint pain over time.
Do you have a discount code?
Yes. You can use my code: courtney to save $10 off your first order. You'll save more by signing up for SmartShip. Plus I am always here to answer any questions you may have.
How much do you take?
I take a Tbsp of Life each morning and one each evening (that equates to two bottles per month). But it's important to be consistent and give it some time. This is what I order.
Does it help with joint pain?
Yes. I have noticed a huge difference, especially in my knees.
What is Trim?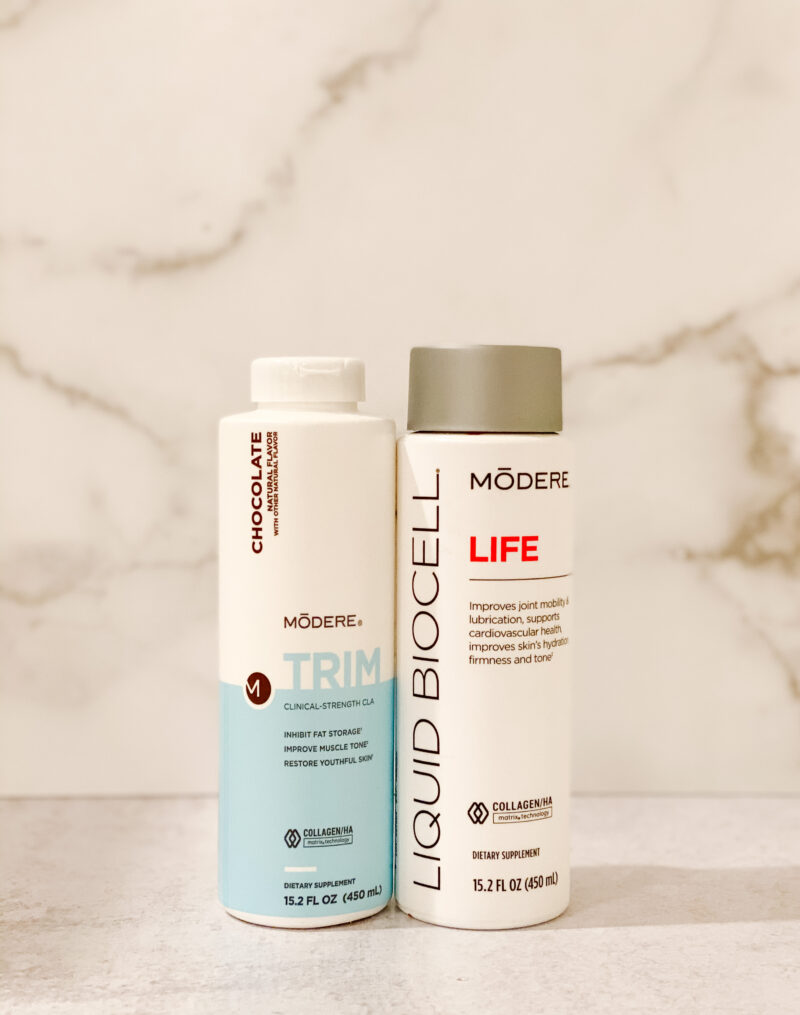 This combination is what my husband takes. The chocolate flavor is so yummy.
Trim is HUGELY popular. My husband started taking it a couple of weeks ago so I will keep you posted. Friends of ours say that it has cut their cravings and they see better results with working out. Not sure if you all have noticed, but the older we get, the harder it is to see results with the workouts. Cue the frustration. So here is what Trim does:
promotes lean body composition
boosts metabolism
accelerates fat reduction
restores youthful skin
Should I Subscribe?
Yes. 100%. There really isn't a good reason not to. It saves money (anywhere from 5-15%) and will automatically ship to your door each month (which is nice because consistency is key). You can absolutely change up your order or cancel anytime, no problem. I get an email a few days in advance so I am able to change or switch out products if I need to. Plus, if you subscribe for over three months, the company matches the discount you are already getting. That's big.
What is my own referral code for?
When you sign up you are issued your own referral code and you can share it with friends and family. They will receive $10 off and you will earn points towards your own orders. This Liquid Gold isn't cheap so earning a bit of savings is great.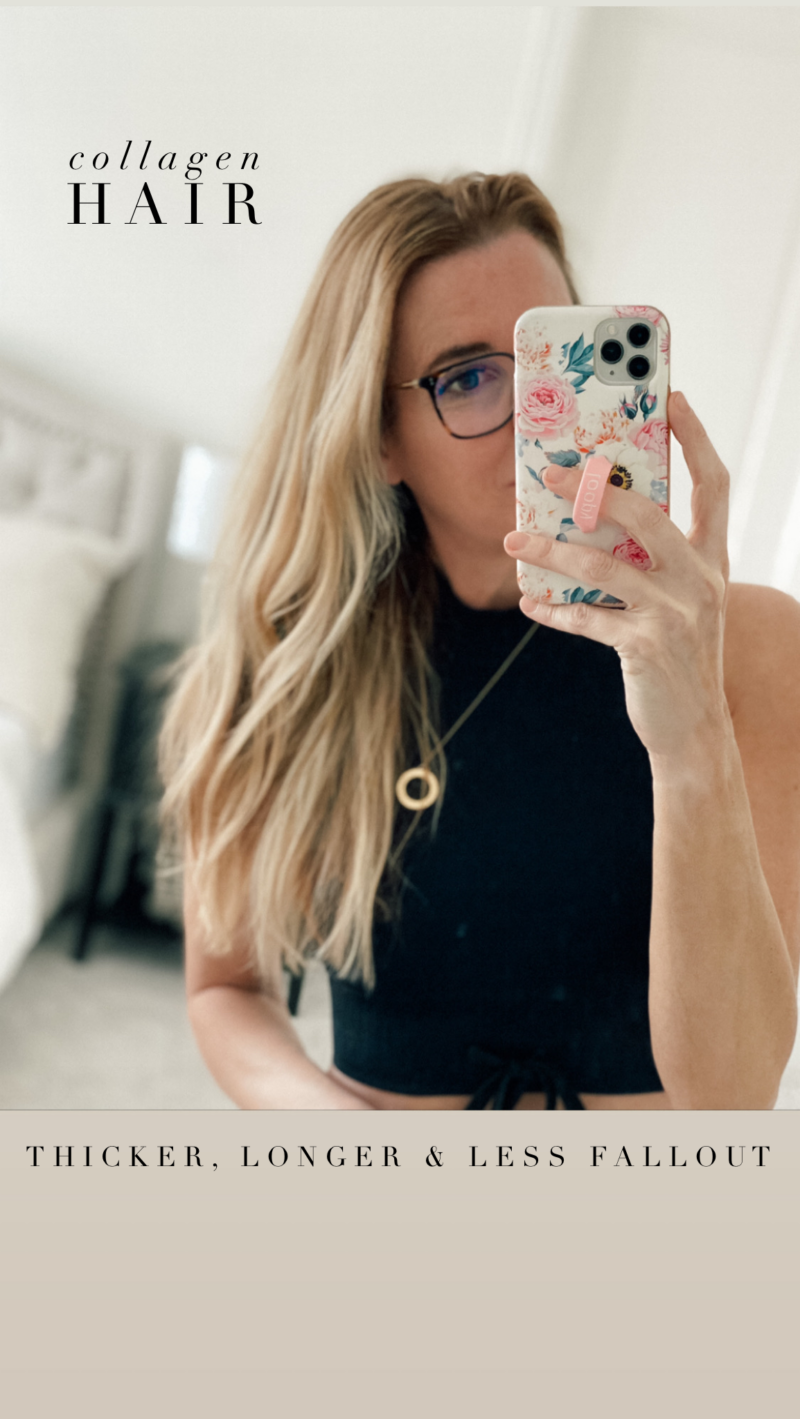 UPDATE: 2/2022 – My hair has continued to grow and feel thicker but the biggest change is no fall out. I used to lose so much in the shower (anyone with me?). Over a year on liquid collagen and I am keeping my hair.
What readers are saying:
It's always wonderful when I hear from readers. Here are a few of your thoughts:
"I'm sold on Mōdere, and now my husband is taking it too! Thank you so much for the referral code….I have been spreading the word."
"Thicker hair and laugh lines filling in!"
"Knee joint discomfort gone and hair growth after my son's birth! I ditched the powder!"
"Started this a month ago. I have super thin nails and they're strong and so long now."
"Happy to report my hair fall out has reduced 50% since starting the collagen two weeks ago! I hope it will continue to get better."
I hope this has been helpful. Bottom line, I only share what I truly love and I have been thrilled with the results of liquid collagen. Leave any questions I didn't answer below. If you'd like to order you can do so here.
*These statements have not been evaluated by the Food and Drug Administration. These products are not intended to diagnose, treat, cure or prevent any disease.