Good morning. First and foremost I want to personally thank each person who commented on my latest Instagram post. I am overwhelmed and humbled by the support and encouragement. In fact, so emotional I need to take a moment before responding to everyone.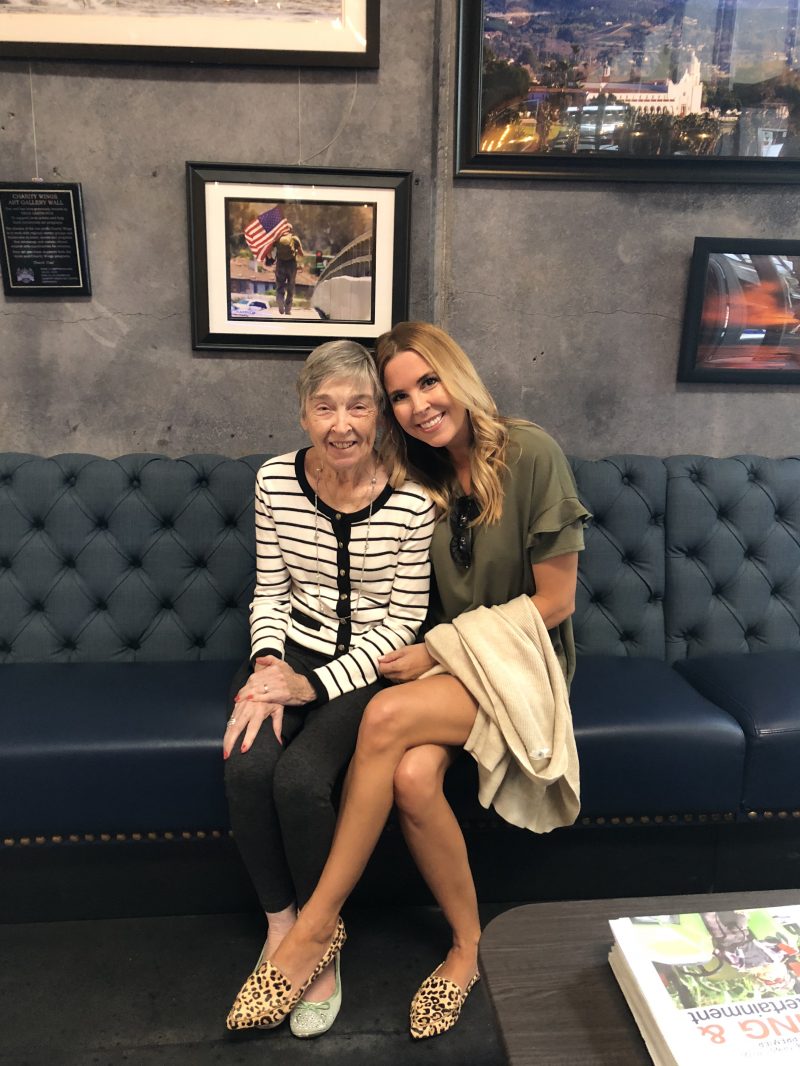 If you did not see it or are not on Instagram, I have decided to share more of our journey with mom on a new account called Love and Open Arms. In my wildest dreams, I never imagined that sharing Tuesdays with Mom would have such an impact or illicit such a response. There are so many of you in a similar situation. If you are not in a similar situation, you may be curious about Alzheimer's or wonder how it affects families. Or maybe you are facing a different type of disease and need a way to connect.
My hope is to not only demystify Alzheimer's a bit but to let people know they are not alone. It can be such an isolating disease and it's hard to show up every day. It's painful and relentless but there are such moments of beauty. Even if they are fleeting.
Every case is different and no one will manifest symptoms exactly like my mom, but in sharing her story I hope to raise awareness and offer hope that there is still love and joy in the journey.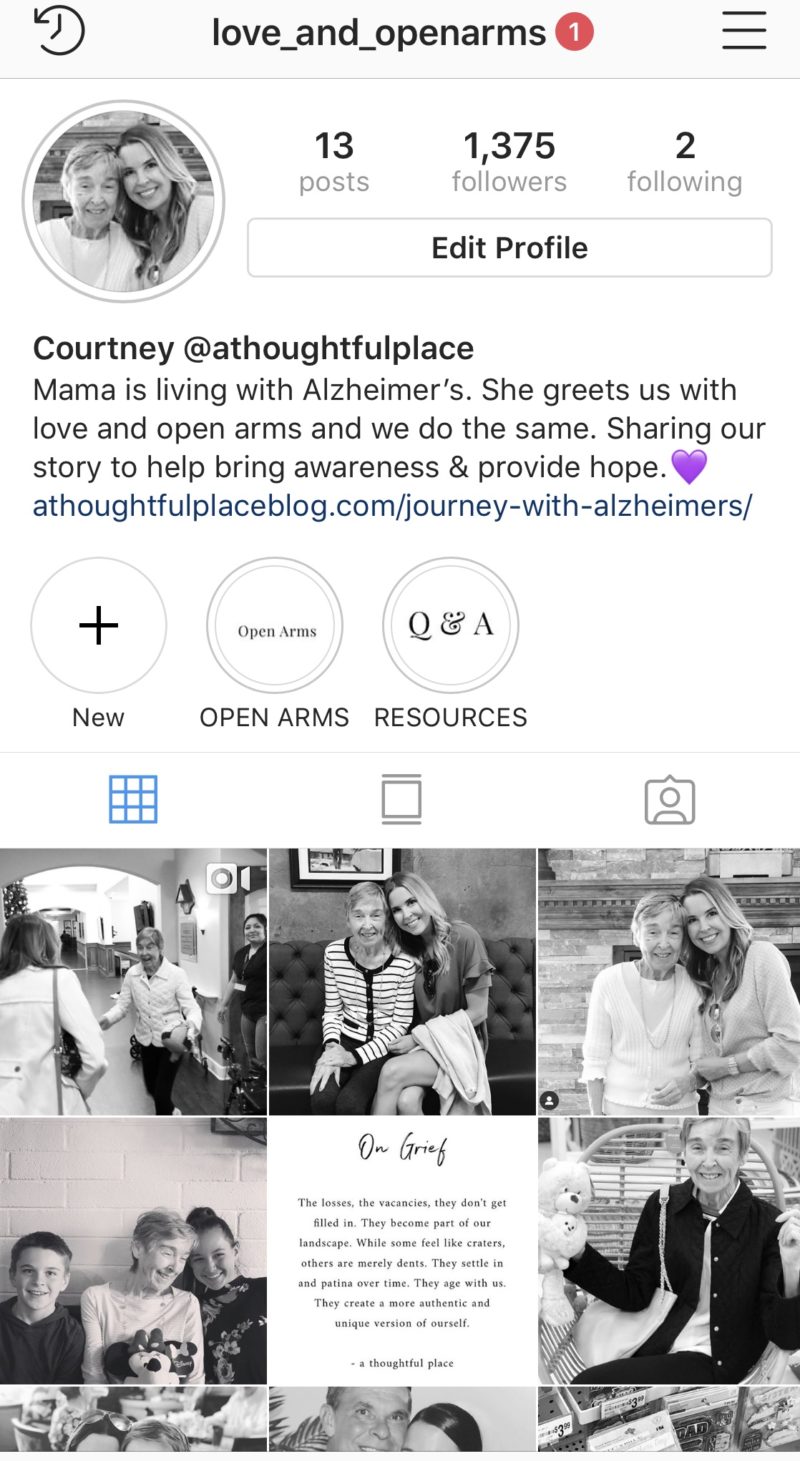 You are welcome to follow along but there is no pressure to do so. I simply want this to be a space that can encourage, inform and support anyone desiring that. I never dreamed that when I started A Thoughtful Place (and my mom was reading) we would some day be sharing this type of story. I wish with every fiber of my being it were different. But life has a way of switching it up on us and we are called to make the best of it. Better yet, learn from it.
On a good day, we are so fortunate because mom greets us with huge open arms. And always love. My parents raised us the same way. They encouraged us in ways that have served us for our lifetime. In the face of really difficult times it's amazing what showing up with arms wide open can yield.
It is with love and open arms that I invite you on this journey. I don't know how often I will post or what it will look like, but it will be raw and real. Thank you for all of the love and support.
* To read more of our journey, go here.