I am probably more excited about sharing today's post than I should be. The reason being is that I am a fly by the seat of my pants kinda girl when it comes to most things. I rarely plan ahead, I love last minute plans and I was the girl writing my paper at the 11th hour in college. I am not sure if I would call it procrastination or not. I do my best work when I am pushed up against a deadline. But when it comes to prepping my lunches, I am desperately trying to turn over a new leaf.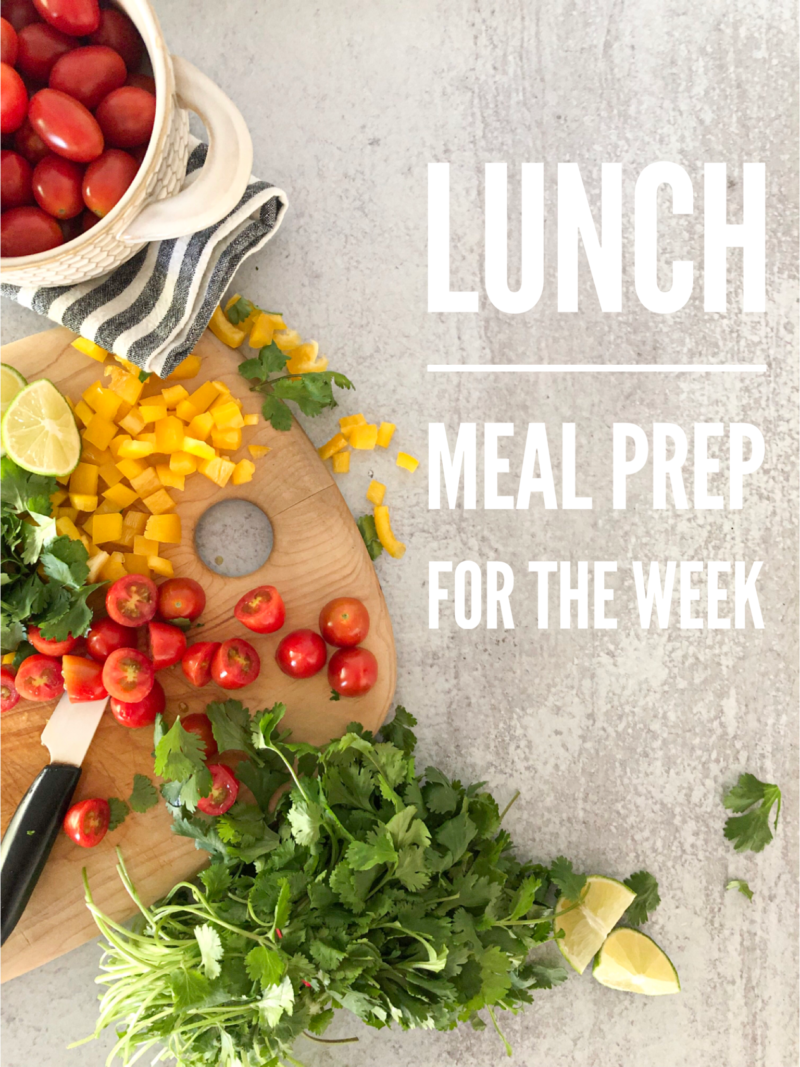 Because I work from home I either throw something together or run out and grab lunch. If I cook at home it's usually healthy but it's ALWAYS the same thing and I've grown tired of it. Every time I go out I am so upset that I spent money on something I didn't really love and that wasn't great for my body. Even the healthy options are suspect when you are going out.
I bought glass containers months ago and this week was the week I finally busted them out. I can't tell you how great it feels to have five healthy lunches in the fridge and ready to go. Life changing and I hope this gives you a much needed nudge to do the same. My husband works from home some days and will be able to eat them as well .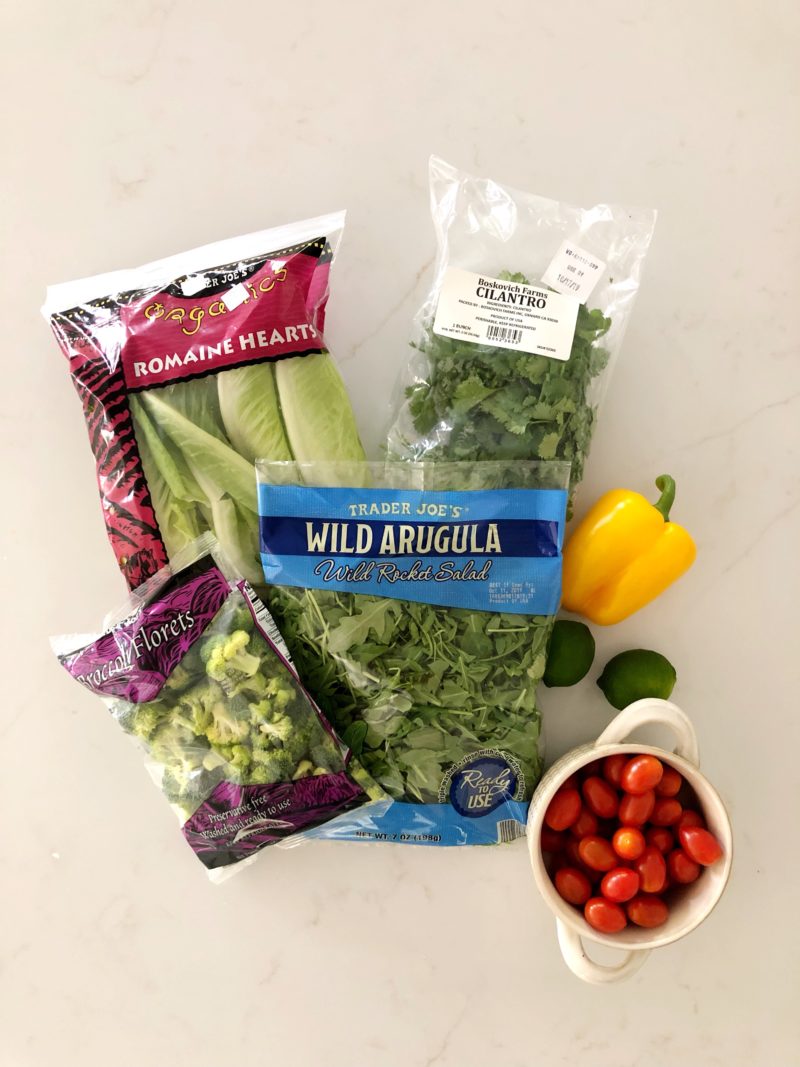 STEP ONE
Add two lunch recipes to your meal planning process. Normally I plan out our dinners (on a good week) and what the children need for their school lunches. But this time I decided I would make two recipes for a total of five lunches. That way there is some variety in the week. Meals should be eaten within 3-4 days for safety reasons.
This week I decided to prep taco bowls as well as salmon and broccoli.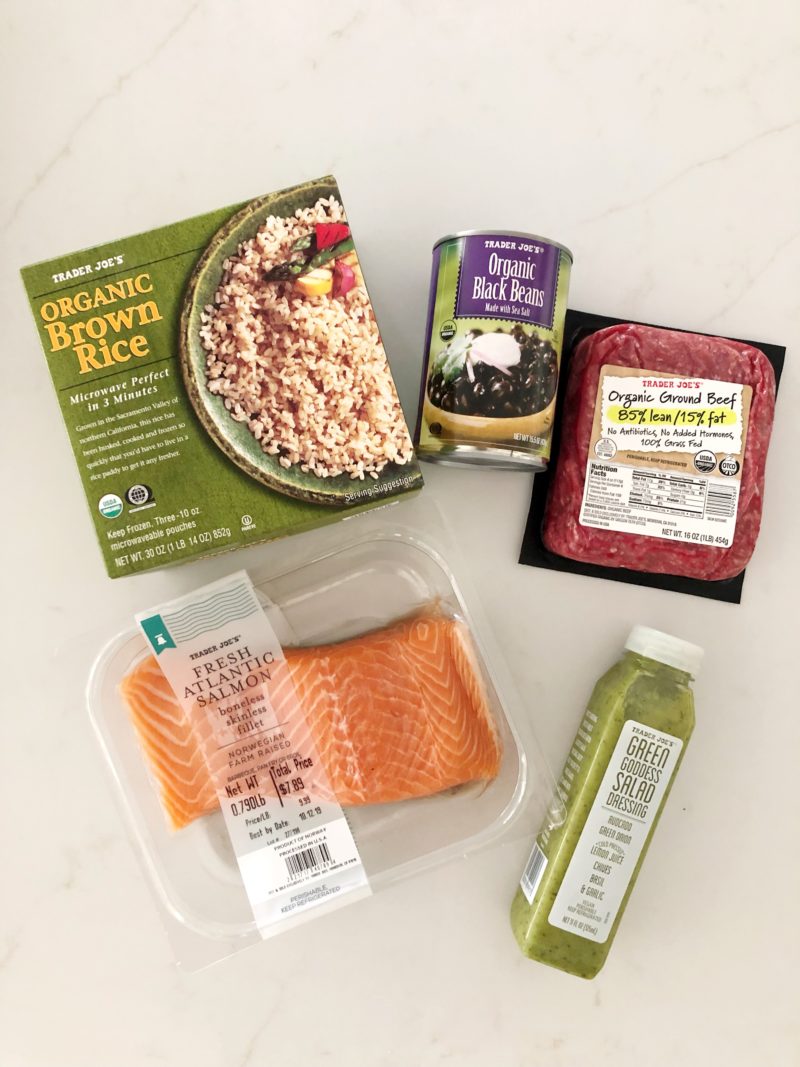 STEP TWO
Grocery shop. I was able to get everything we needed for Monday-Thursday in less than an hour. Friday (while I have lunch prepped) we will either go out or throw together leftovers from the week.
STEP THREE
Make the salmon. I LOVE this recipe and it takes five minutes to prep. Could not be easier. Once the salmon is in the oven, you can move on to meal number two. (To complete the salmon meal I steam the broccoli and the rice in the microwave).
Broccoli tip: Only steam for two minutes because reheating will cook it more.
THE LETTUCE TRICK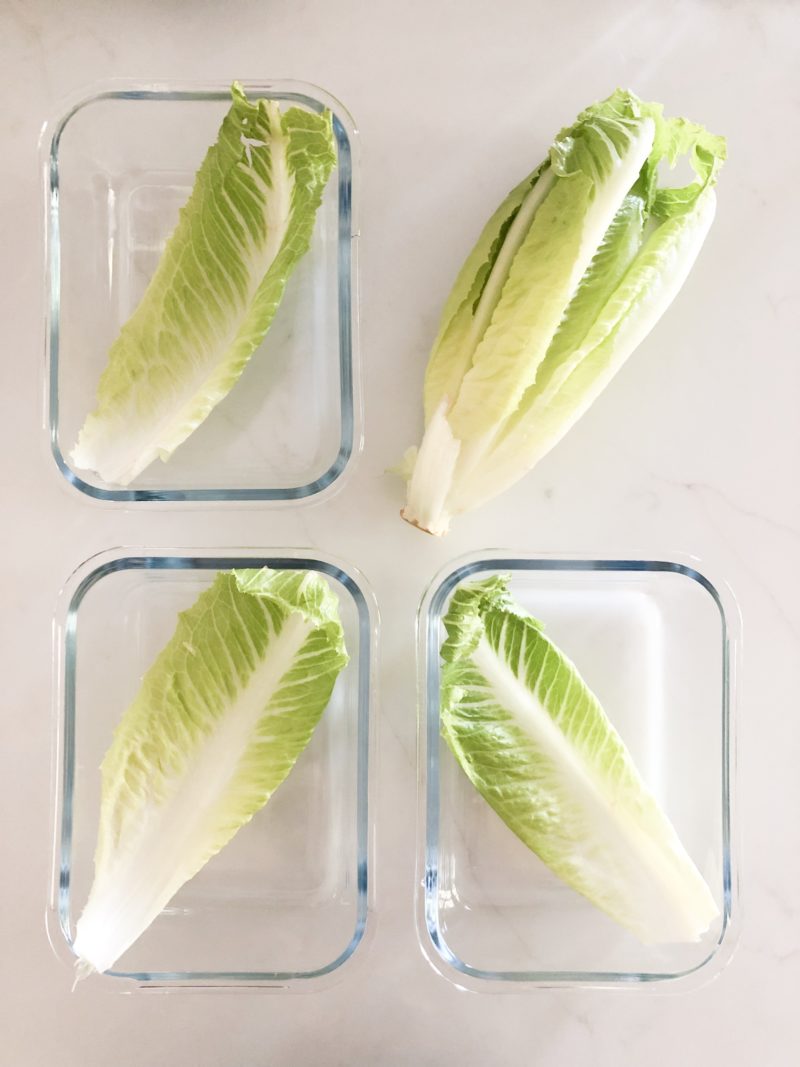 STEP FOUR
Brown 1 lb ground beef and add taco seasoning once drained. Simmer for 15 minutes.
STEP FIVE
While the taco meat simmers on the stove, place one large lettuce leaf in each of the tree containers. This will serve as a spot to hold your cold ingredients. That way when you go to eat the taco bowl, you can gently lift the lettuce out, heat the beef and black beans, and then tear up the lettuce and toss it all back in with the goddess dressing.
Of course you can add absolutely anything you wish. I added arugula, cilantro, yellow pepper, tomatoes, and a lime wedge.
STEP SIX
Add the taco meat and black beans to each side.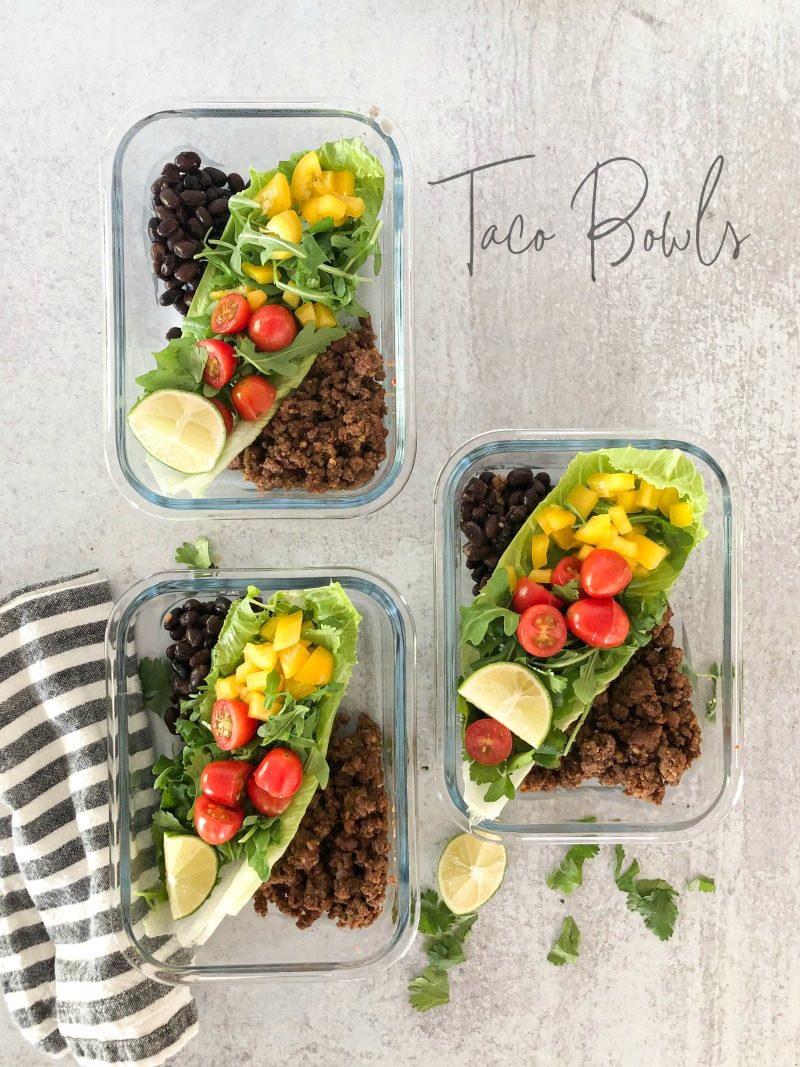 SALMON & BROCCOLI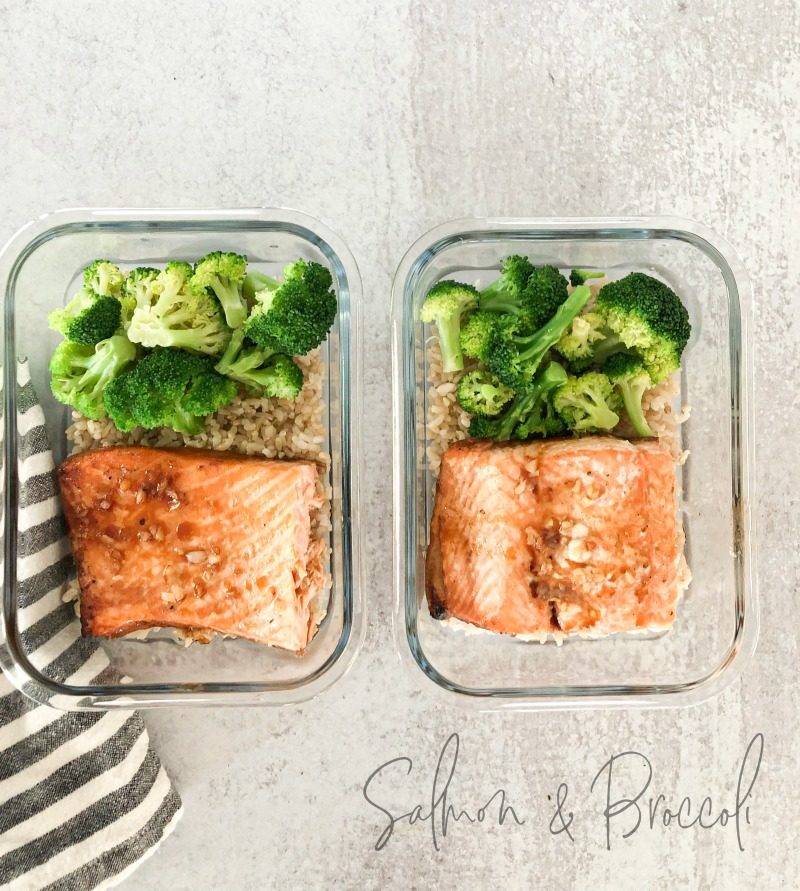 STEP SEVEN
The salmon takes about 20-25 minutes. Once done let it cool. Place rice in the bottom of each dish and top with broccoli and salmon. Drizzle extra sauce over the salmon.
If you are not a broccoli fan, swap out for any green veggie. Just be sure to slightly undercook them so that the reheating process does not make them too soggy.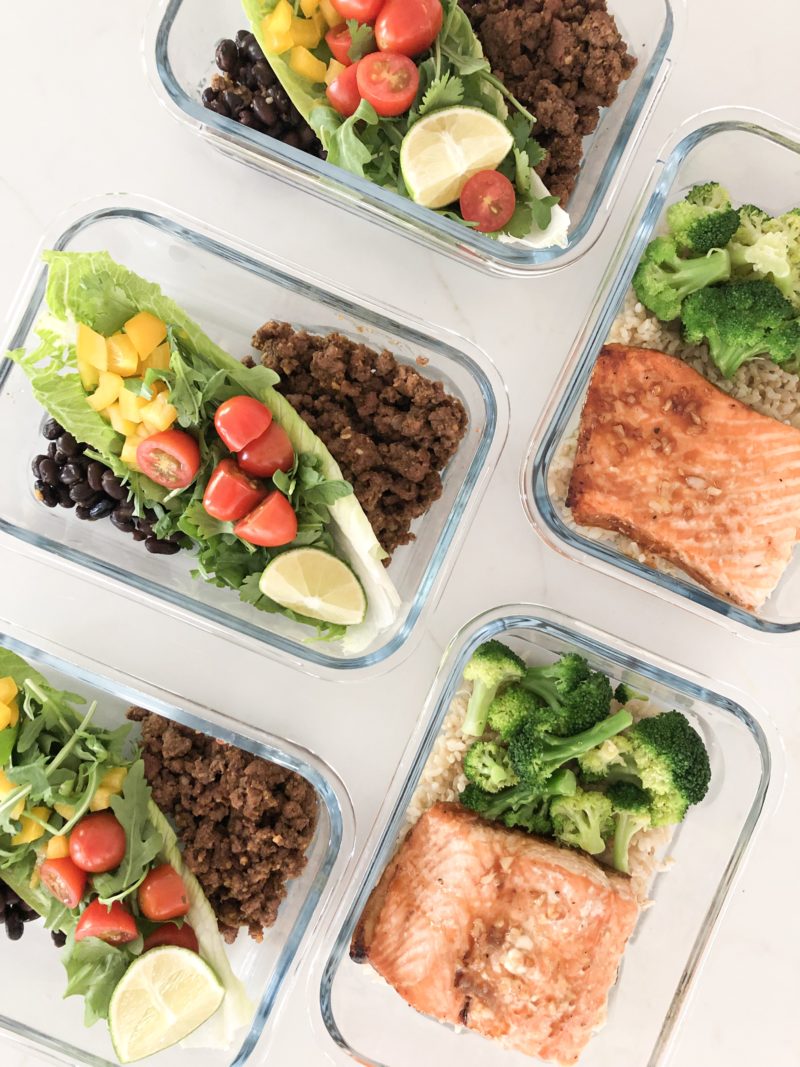 STEP EIGHT
Let cool and cover with lids. Place in the fridge and you are set! It feels pretty darn good to know I have healthy meals prepped and I won't be wasting money or time going out. Please let me know if this is helpful and I will keep the ideas coming.
*Extra bonus. I had leftover taco ingredients and was able to make the children their own taco bowl as an after school snack. That saved me time as well.
*The glass containers can be purchased here. They are air-tight, microwave, oven, freezer, and dishwasher safe.