I'm excited to share a project I am thinking about taking on myself. While our laundry room will require the professionals, this idea may be something I can tackle. The other day I was looking through the photos from Jean Stoffer's Honeycreek project and fell in love with pretty much every detail. But when I stumbled upon this archway I had an aha moment. Making the most of an archway really transforms how a space looks and feels.
THE INSPIRATION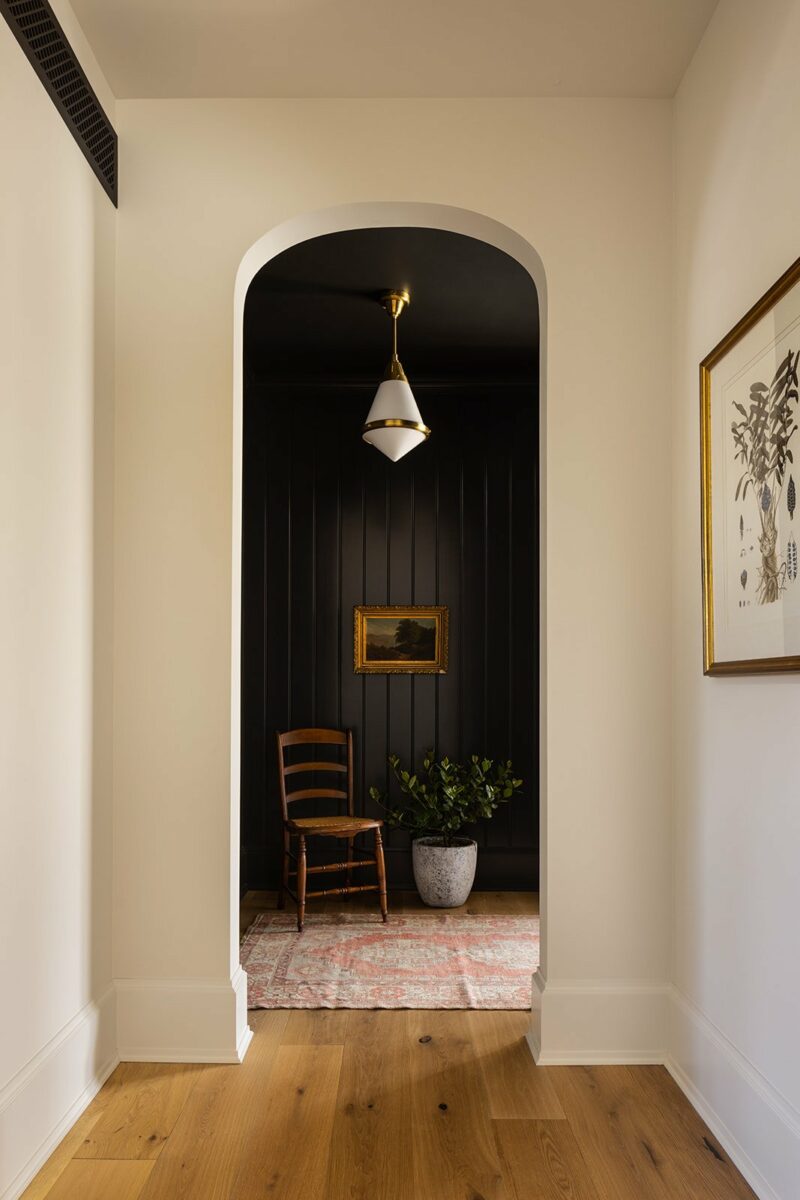 Honeycreek project by Jean Stoffer
When I saw this space I actually thought, "Gosh, I wish I had an archway to do this." It wasn't until a couple of days later when I was walking through our home and realized I do have a space similar to this and could definitely take it to the next level. I love the dramatic use of the dark color and the pretty styling. And that light is beautiful.
OUR SPACE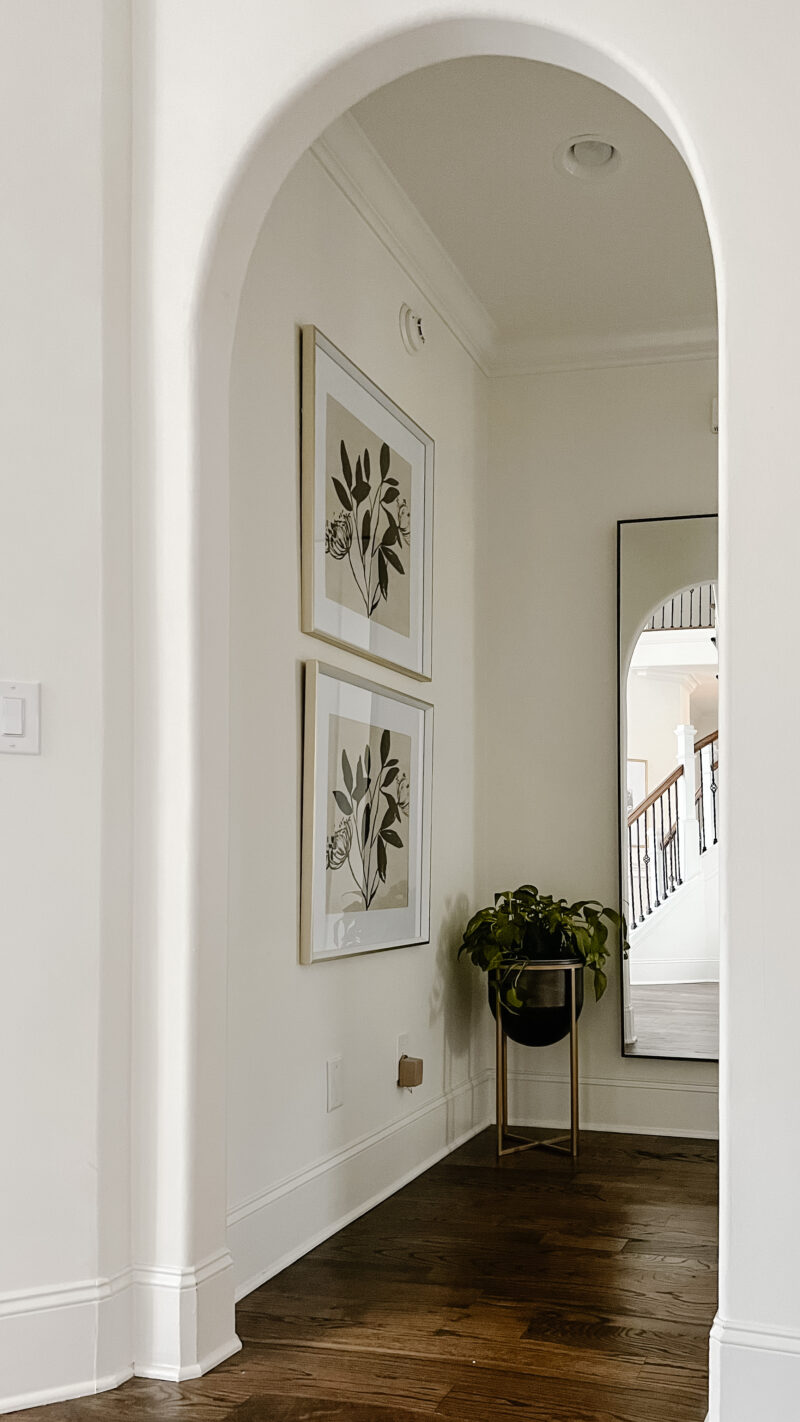 Here is the space I am thinking about tackling on my own. Do you remember when I accidentally bought two of the same pieces of art (yep, I thought they were a coordinating set)? It makes me giggle every time I see them. But I think this is a really nice spot to create something warm and inviting. While I may not go black on the walls, a deep moody color could make this really pretty. I love the idea of vertical shiplap and a pretty pendant light, too.
CLOSE TO THE KITCHEN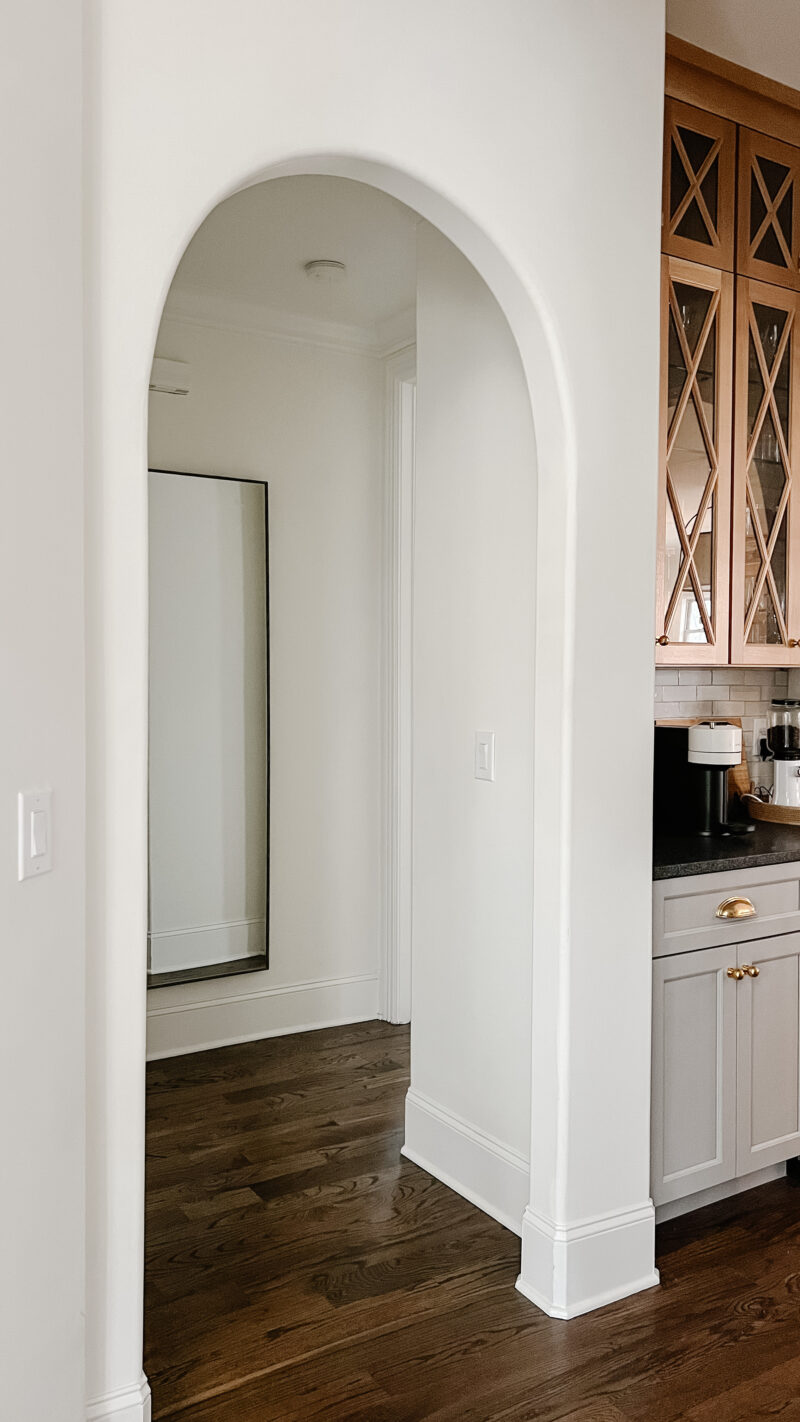 Here is another angle of the space. It's hard to capture our kitchen is adjacent to this space. Our kitchen is fairly neutral so it shouldn't be hard to create a hallway moment that works with it.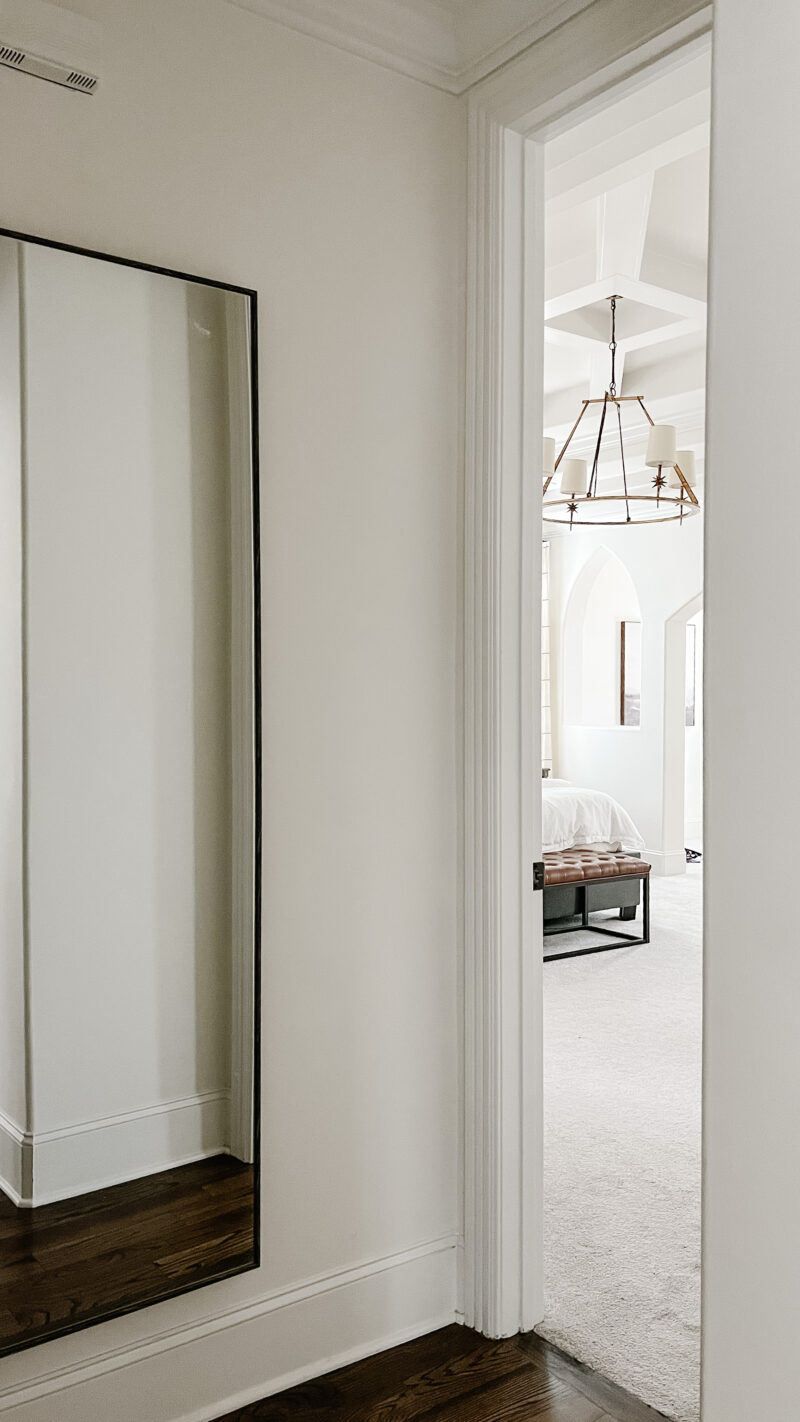 I will most likely move this mirror to somewhere else and bring in something more formal or go with pretty artwork instead. The challenge will be learning how to use some power tools. While I learned back in the day, it's been some time. It's so tempting to call in the pros but I really want to see if I can take this on. And of course I can fall back on Ryan's skills if things go South. Now to figure out what color to go with and search for the perfect light. I think making the most of this archway will be a nice addition to our home.
PRETTY LIGHTING OPTIONS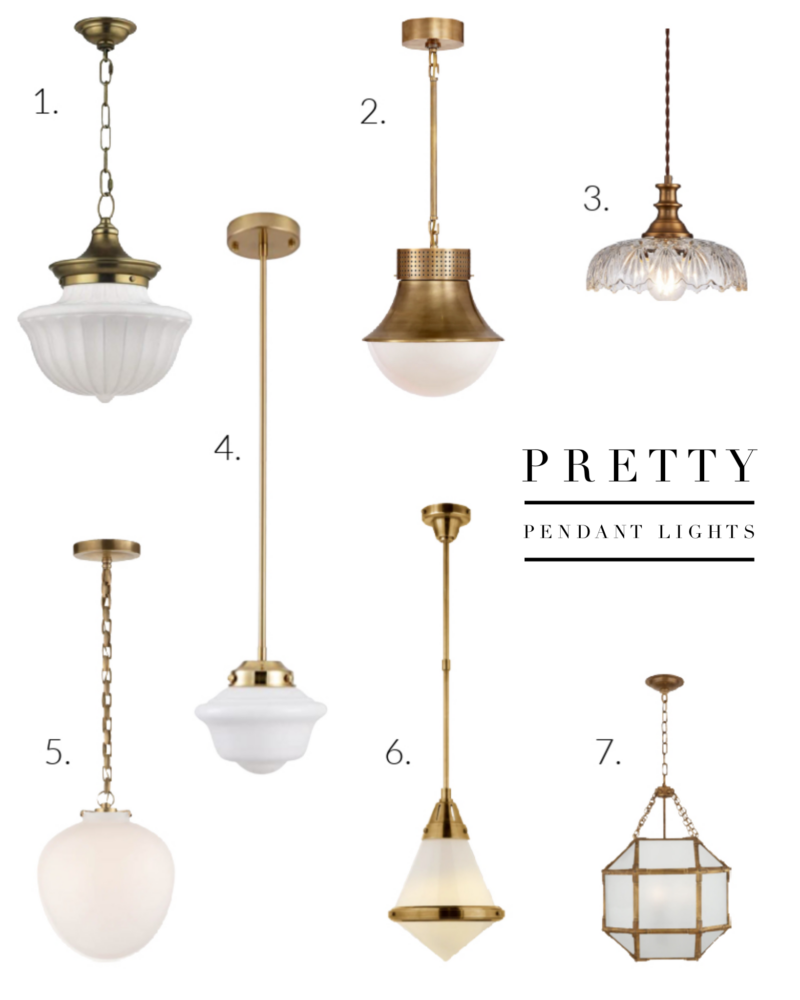 NO ARCH NECESSARY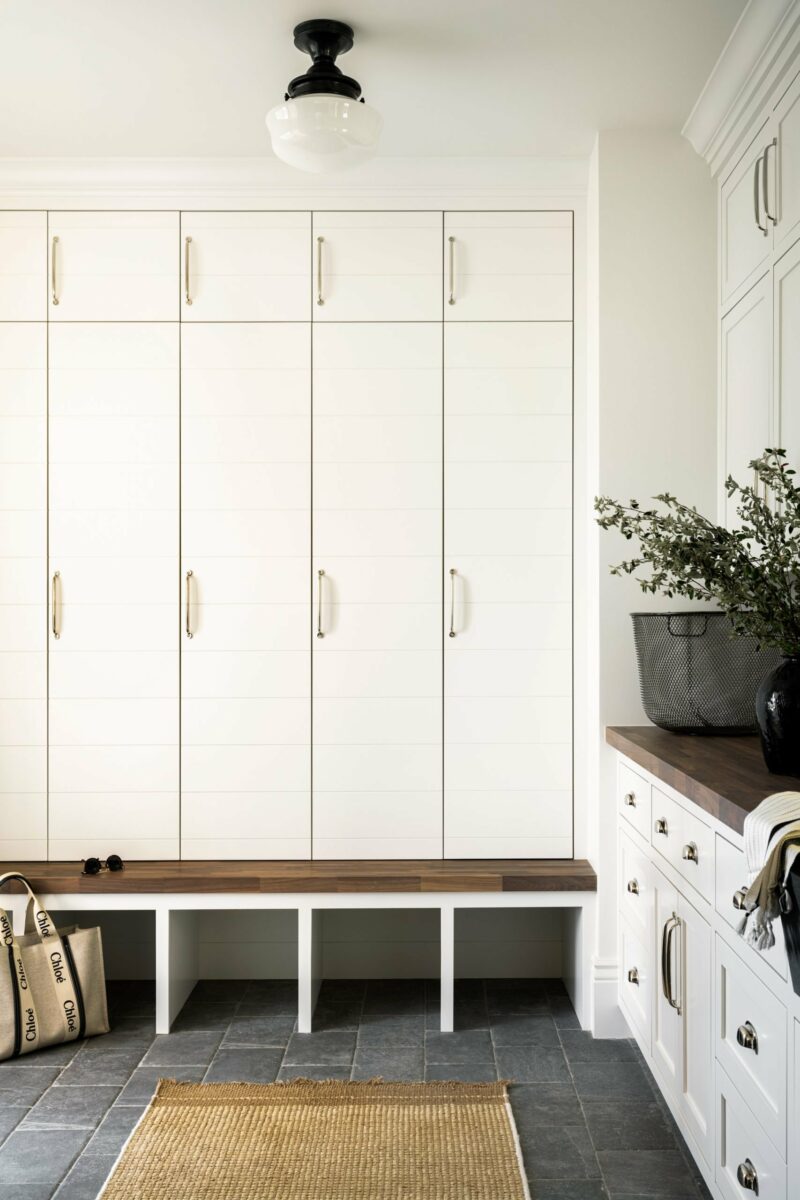 I also wanted to touch on the fact that you don't need an arch to have a pretty moment with a pendant light. Chances are there is a can light in your home somewhere that you may want to swap for a pretty light. In fact we may do this outside of our laundry room. Lighting can really make such a difference. This pretty space is by Studio Mcgee.
My wheels are turning and I'm excited to start thinking about paint colors. Happy Friday, my friend. See you back here for a little bit of Saturday Shopping tomorrow.