I have the honor of helping some of my dearest friends with their master bedroom design. They are moving into their dream home and are hoping to create spaces that will truly reflect their style. I can't wait for them to settle into their new home. Here is a peek into how we have jumped into the design process.
This chandelier was at the top of their list. This had been a piece Stephanie was eyeing for quite some time and she new her master would be the perfect spot for this beautiful light. It gave me a good feel for how the rest of the room would unfold. If you are looking for a similar feel, this is a nice alternative.
DESIGN Q & A
Question: What is the overall feel you want your new master bedroom to have?
Answer: I would love for our room to feel clean and relaxing. We definitely want a welcoming and elegant bedroom.
Question: What styles are you most drawn to?
Answer: We love McGee & Co. and Serena and Lily. They have a relaxed sophistication about them. Every room I see on Instagram or in their catalogs feels very inviting and refreshing.
Question: If you could describe the bedroom you are envisioning in three words, what would they be?
Answer: Fresh, relaxing and elegant.
THE DESIGN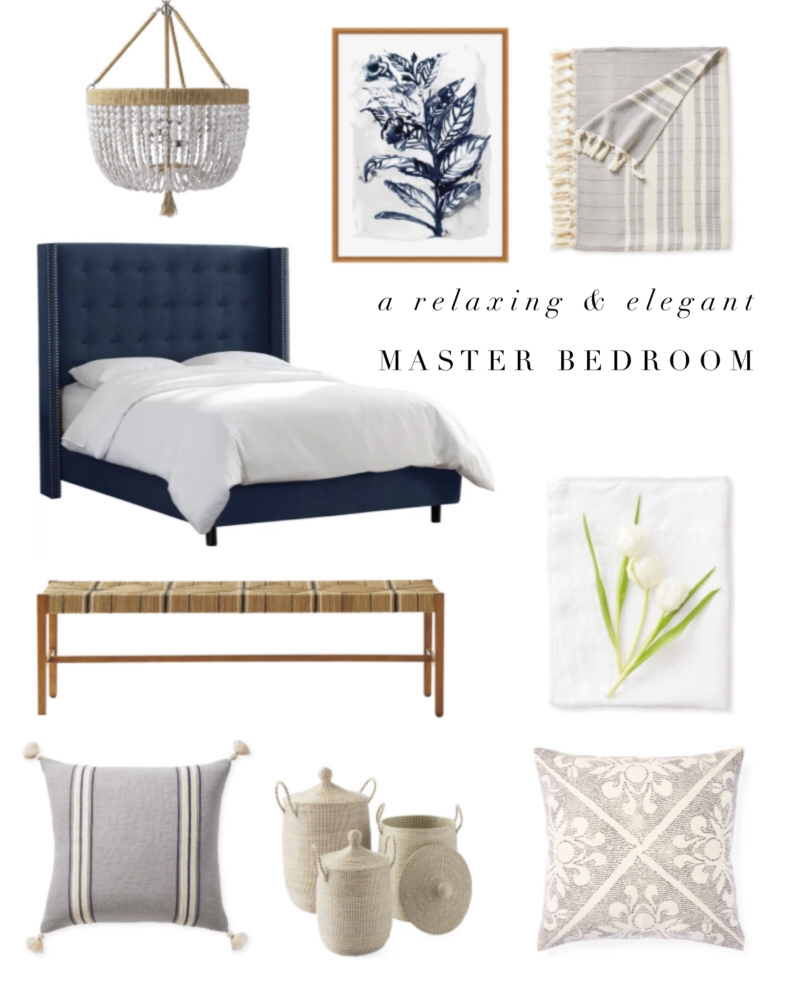 When someone says that their two favorite sources are McGee & Co. and Serena & Lily, it makes for a gorgeous design. I love both of those as well and think we are well on our way to a very elegant and relaxing master bedroom. Much like a beautiful guest room. Bedding has been ordered and I can't wait to share this beautiful space with you soon.
Shop This Room

THINGS TO REMEMBER
If you are designing your own space, it's good to keep a few things in mind. Texture, pattern, and scale. If you nail all three, you will love your space. Baskets, throws, and greenery always bring in wonderful texture. In a bedroom, linen will also give you a warm and inviting feel. I like to mix patterns with pillows and throws, too.
Pattern mixing is not as scary as it seems. Just be sure you consider the scale of the patterns. Try to mix small, medium, and large prints.
MORE TEXTURE

These are some pretty items that will give your space a more lived-in feeling. I love how texture instantly adds dimension and interest to a room.
AROUND THE CORNER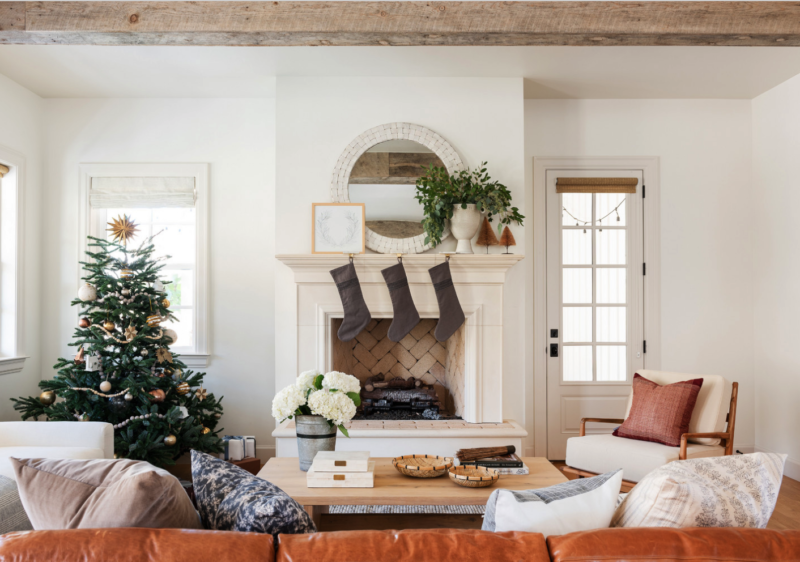 While snooping around and sourcing, I was so excited to see that McGee & Co. have released their holiday edit. I don't know what it is this year, but I am so ready for it all. I think I crave the feeling you get around the holidays. And look how gorgeous this is. Just goes to show you that you don't need to go overboard. Simple and elegant are always in style.
Now off to paint shiplap! That and shoot some fun Fall looks that will be coming your way. Enjoy the day, everyone.