Apparently I have closets on my mind! I am so inspired by Jen's closet from yesterday and today I am showing off Meredith's master closet makeover. She works her DIY magic over at Welcome to Heardmont.  Because I am a sucker for inexpensive and creative makeovers I was instantly smitten with her makeover.  My closet is a similar size so I like check out the details and see how I can improve upon mine. Look at what Meredith came up with: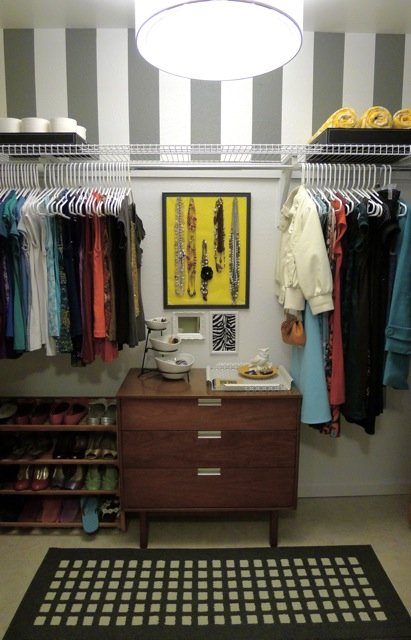 Impressed already, right! I just love those stripes and the simple rug.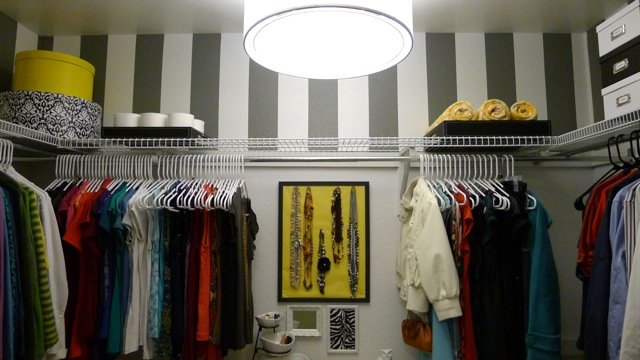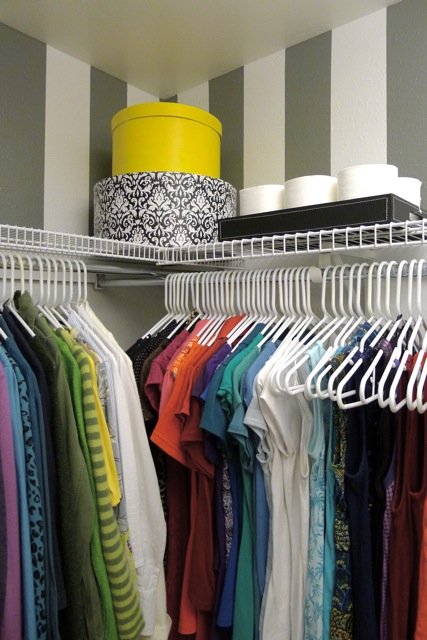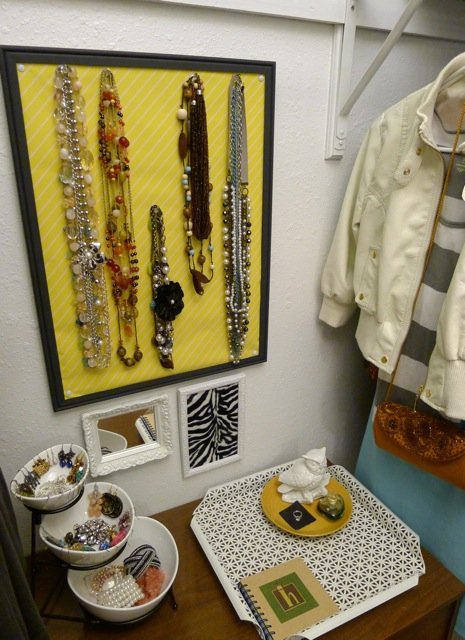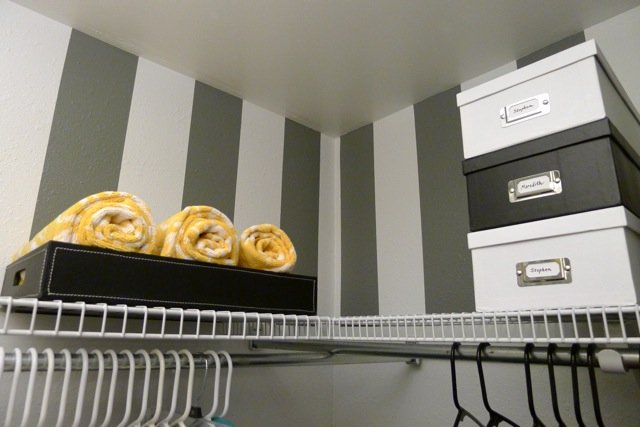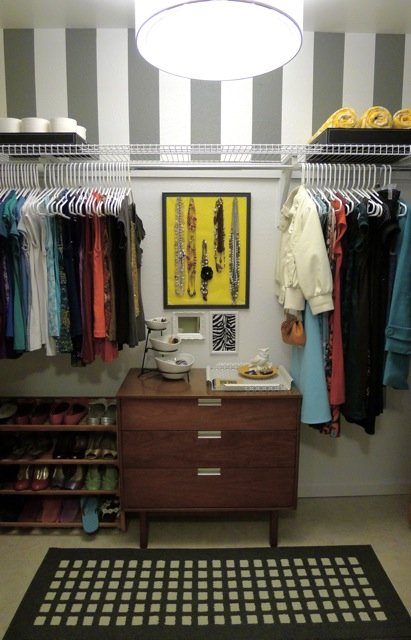 Pretty darn impressive for $118. Just goes to show you that a little can go a very long way! Source List and Price Breakdown: Pendant: $50 (CB2 "Eden")
Hat Boxes, Photo Boxes, Leather Trays: $50 (Hobby Lobby)
Area Rug: $17 (Walmart)
Jewelry Board: $1 (Thrifted and DIY)
Jewelry Dishes: Free (Bed Bath & Beyond – wedding gift)
Gray Paint: Free (Color matched to Valspar's Mountain Smoke)
Shoe Racks: Free (Container Store – via MIL)
Dresser and Other Accessories: Free (Already had, thrifted and/or painted myself) Grand Total for this Makeover: $118 (Awwww yeah!) I think I might have to revisit my own closet and see how I can work some stripes into it! You can check out more of Meredith's great projects on her wonderful blog.