So maybe it's not Monday, but it sure feels like it. It just felt like one long weekend and now it's time to jump into our week. The Fourth of July weekend is one of my all time favorites of the year. It ranks right up there with Christmas. I always wrap up the holiday with a few photos so I can look back and see the growth of the kiddos over the years. We are fortunate to have friends in the area that have been friends of ours for almost 20 years so the ties are strong and spending time on the 4th remains one of our traditions. Here is our Monday Morning Wrap-Up.
First up is my love for fresh flowers and Trader Joes is the best place to pick up inexpensive blooms. Most of these are just $5 a bundle and I think they transform a home. I often joke that I would much rather have a $5 bunch of flowers than a fancy coffee. And yes, I am the girl that buys herself flowers! Ha.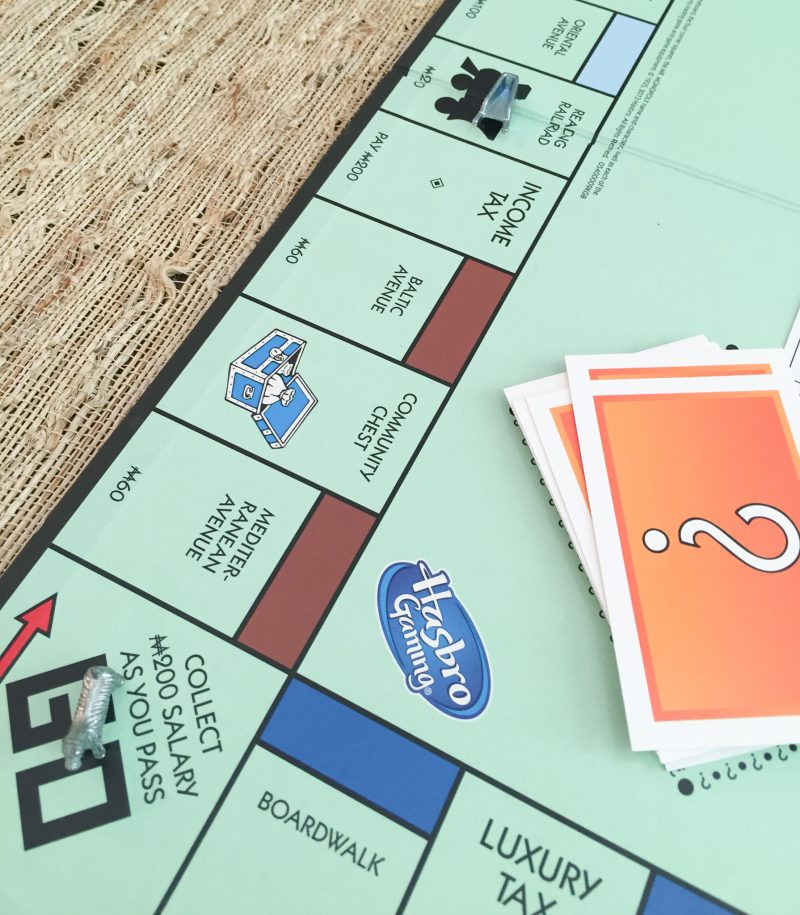 Our family has recently rediscovered Monopoly. My children are so into it. But everyone knows that Monopoly can last for HOURS. Literally. And since we play around our dinner table, that means it's often in the way when we go to eat. I recently discovered a great trick I thought I would pass along. We snapped a photo of the board so we could see where everyone was and then we put each person's money, properties, and hotels in individual zip lock bags. We wrote their name on the bag and anytime we want to push pause on the game we can do that and then set it up again. Not sure why it's taken me years to figure that out.
This shirt cracked me up. We didn't buy it, but this is my life lately. I seem to always have a phone that is about to die and there is some type of mysterious person that lives in our house and steals chargers. I can NEVER find one. So this shirt was making us laugh out loud. The struggle is real.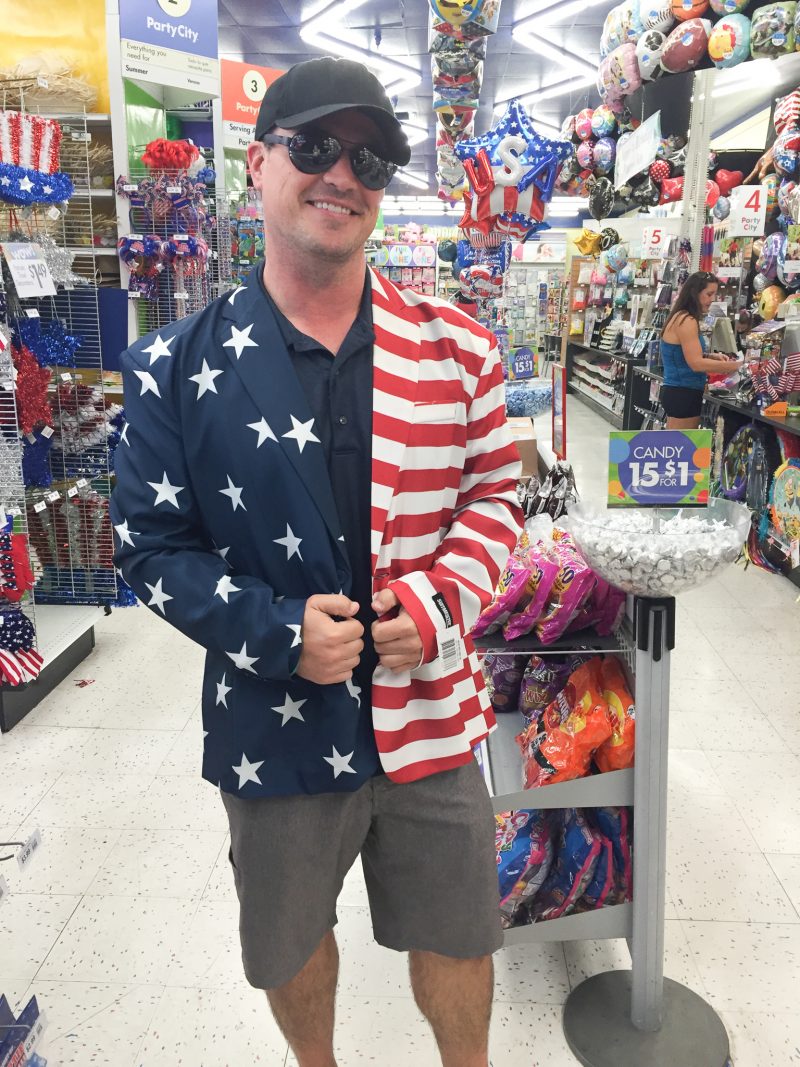 Then there is this. He didn't want to take it off and wore it all around the store. No, we didn't drop $45 on a crazy blazer but let me tell you. . . had it been $10 he would have strutted out of Party City with this on. I should go back and see what it is today. Just too funny. Luckily we only walked out with paper plates and some fun headbands for the children.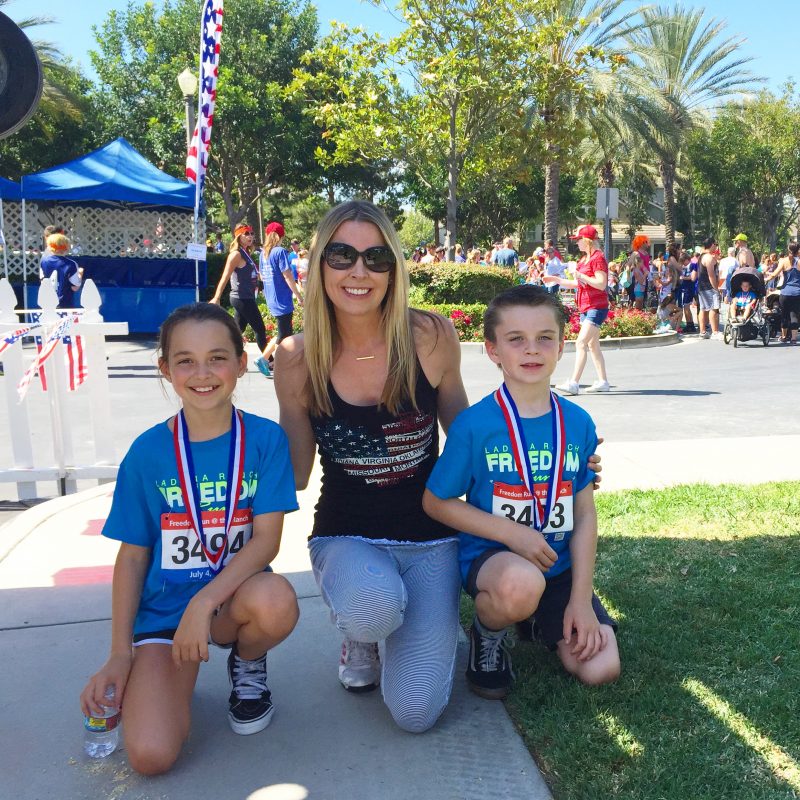 Every year our neighborhood puts on a really fun Freedom Run and my children have run in it since they were little. I love that the day starts out with fresh air and exercise. Fighting off a cold, this is the first year I cheered from the sidelines. Proud of these little runners.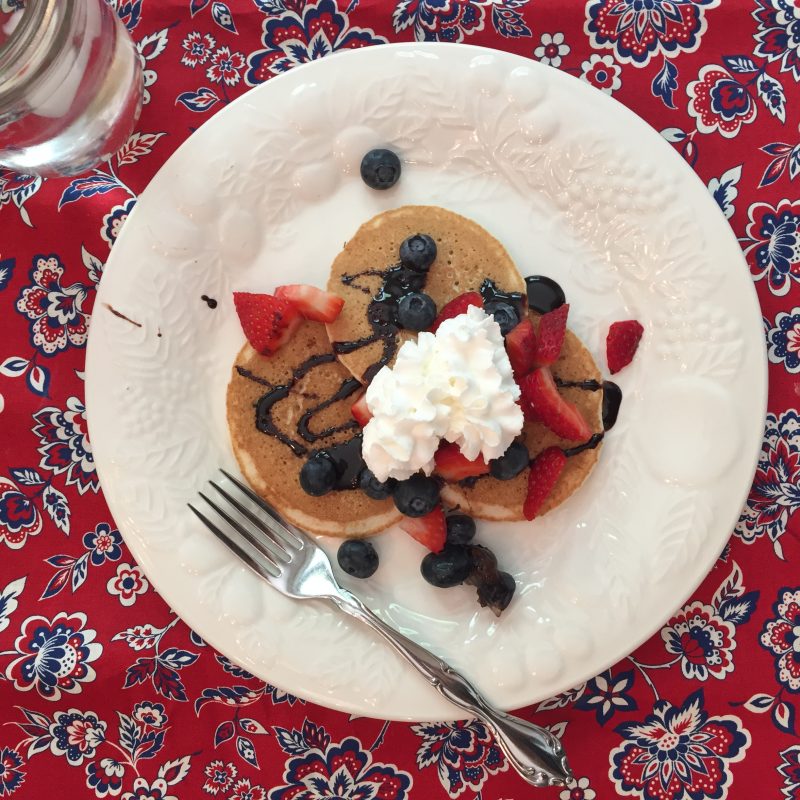 And in keeping with tradition, we always go back to the house of a pancake breakfast. It's the one day of the year we let the kids go crazy with any toppings they want on their pancakes.  I won't show you the gummy bear covered ones of my son created. The kids look forward to this all year and it really is a great memory for all of us.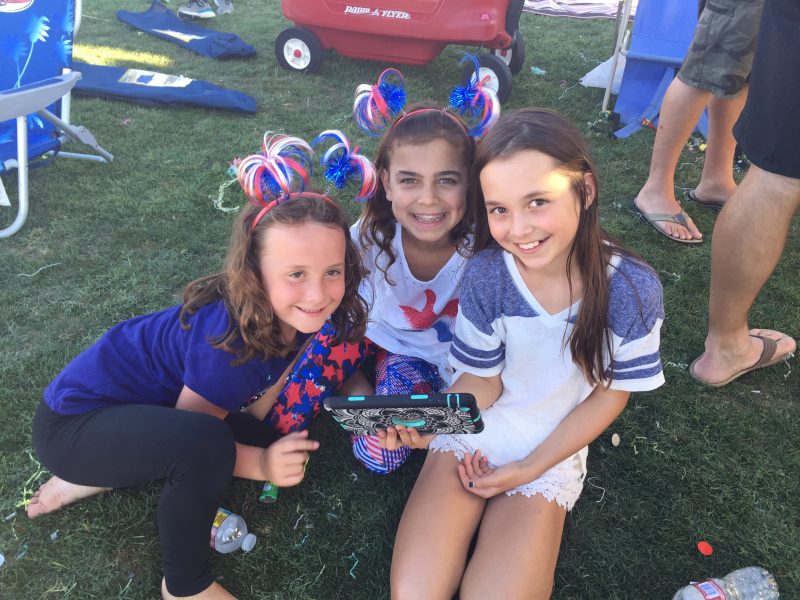 Then we gather with friends (these girls have known each other since they were born). We had a group of about 25 this year that all gathered in our neighborhood for food, friends and fireworks.
And when you try to take a selfie in the dark, during fireworks, you get this grainy photo. It's the only one we have from the night so it will have to do.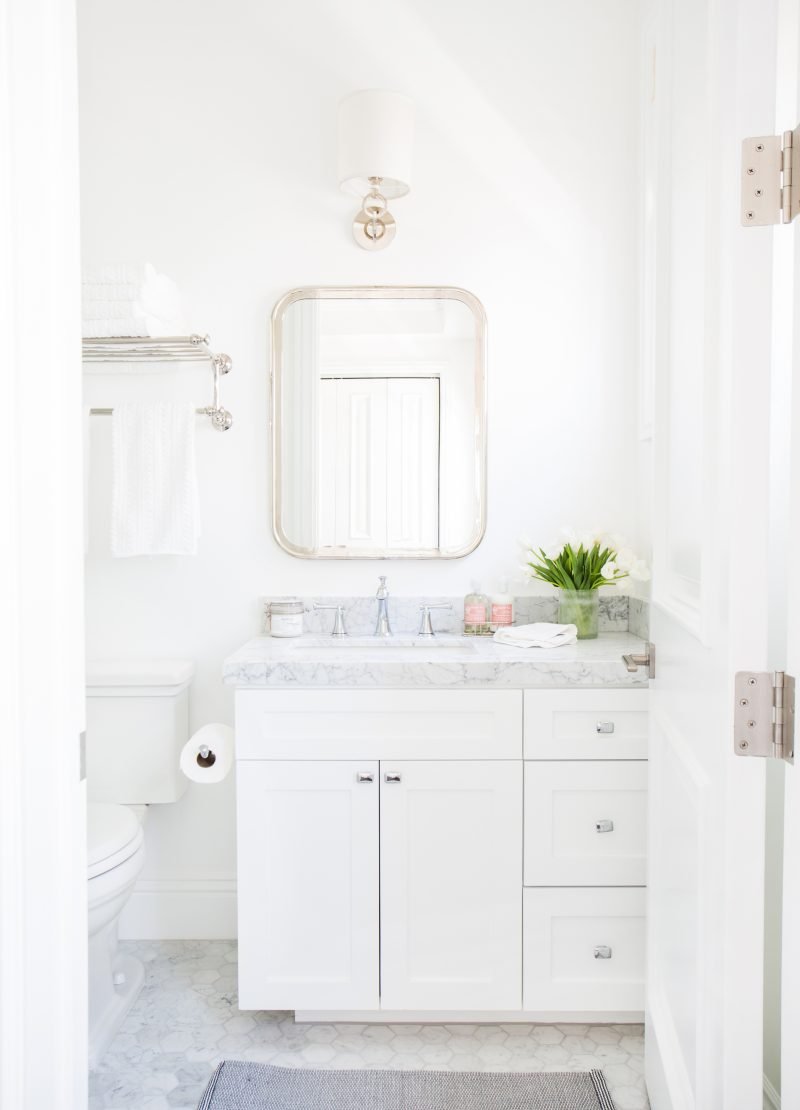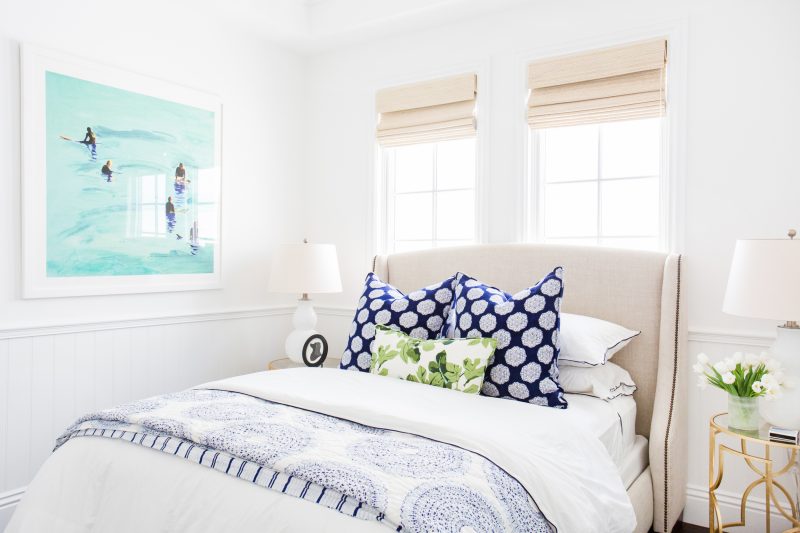 And lastly, because we are moving soon, I am gathering fun inspiration and this photo stopped me in my tracks. We will have a guest room and I absolutely love this space designed by Studio McGee.  We already have that art print and my wheels are spinning.
I hope you all had a wonderful weekend and are off to a great start this week. I am putting together a fun before tour of our new home and am looking forward to sharing it with you.