Good morning! I can't believe our Spring Break is over. It was actually one for the record books. I will be honest, there are some breaks where I welcome going back to the routine. We've all been there, right? But this time is was so enjoyable and I really am feeling the silence of the home today. Already missing the kids. I have plenty of cleaning and laundry to keep me busy, however. Nothing like letting it all go in the name of fun family time. Here is our Monday Morning Wrap-Up.
FAMILY TIME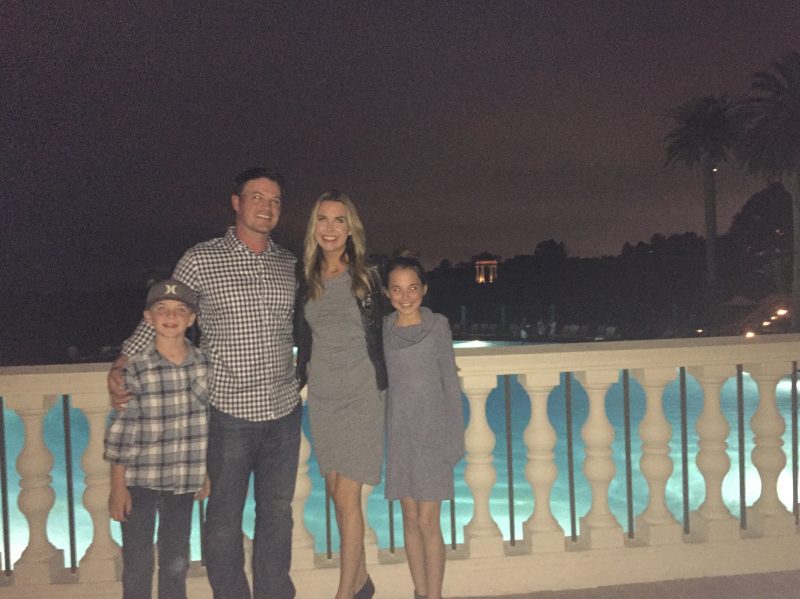 I already mentioned that we snuck away for a local getaway and I am just now going through the photos. Despite the red-eye issue of this one, it was so nice to get a family photo. They seem to be few and far between. This photo reminds of how happy the kiddos were and how much fun we had. So despite the feet cut off and blazing red eyes, I love it!
MORE LIKE FAMILY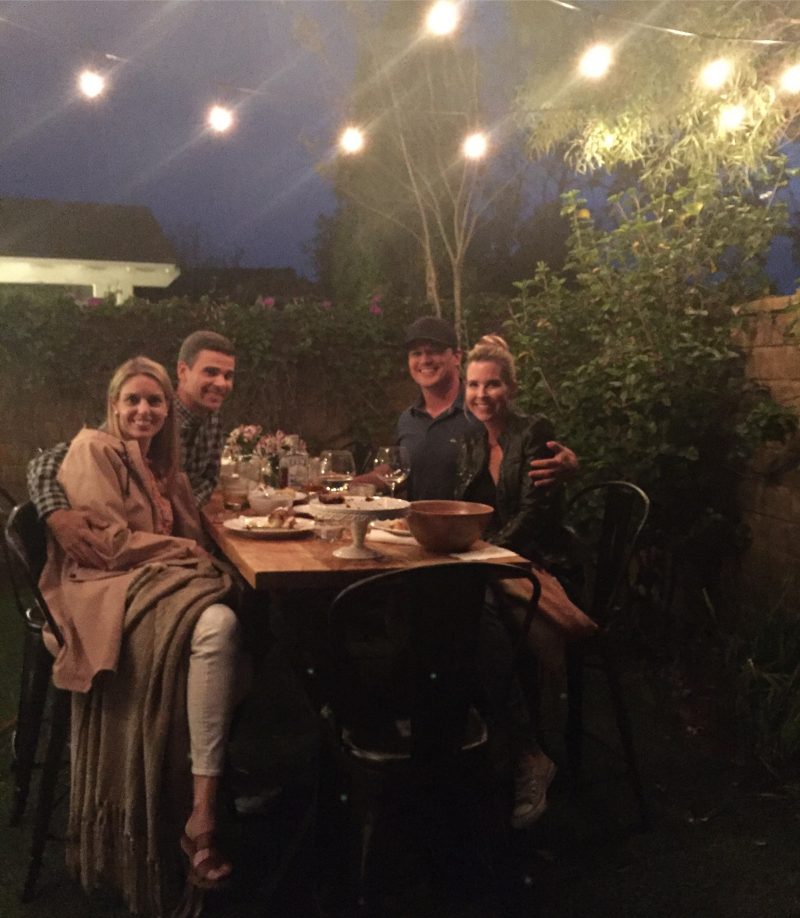 When my dad saw this photo, he commented that lasting friendships that stand the test of time. . . beautiful. I couldn't agree more. These sweet friends used to live next door to us and we have been friends for years. They are family and our kids have grown up together more like siblings than anything else. Our nights are chilly so with blankets on our laps, we were able to eat outside and talked well into the night while the children ran around. For me, this is what life is all about. When we do things like this we keep it so easy. My husband grilled chicken and corn on the cob while Meghan came with fruit salad and bread. Done and done! Oh, and my daughter baked brownies which she couldn't wait to share.
LA GETAWAY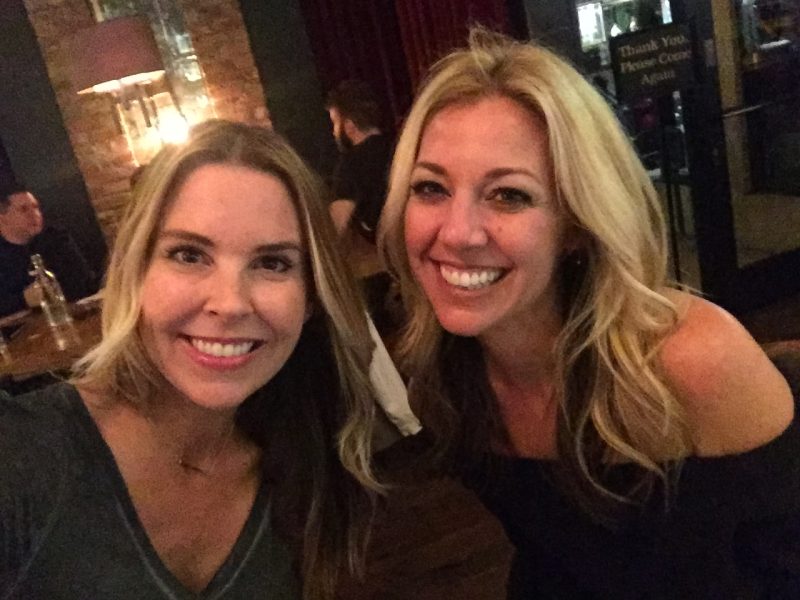 Saturday night found me in Downtown LA with a dear friend. Kim and I have known each other for quite some time and have wanted to collaborate for a while now. More on that soon but here's a snapshot from the end of our night. This beautiful girl is the real deal and someone I admire greatly. It's one of those friendships where you find yourself covering everything from parenting, to life's hard lessons, to faith, to business, to dreams. . . all in a matter of hours. Cheers to genuine friendships. You can keep up with Kim on Instagram here. Side note, we both got dressed for the night in this t-shirt! She changed into the darling off the shoulder top but it was so funny.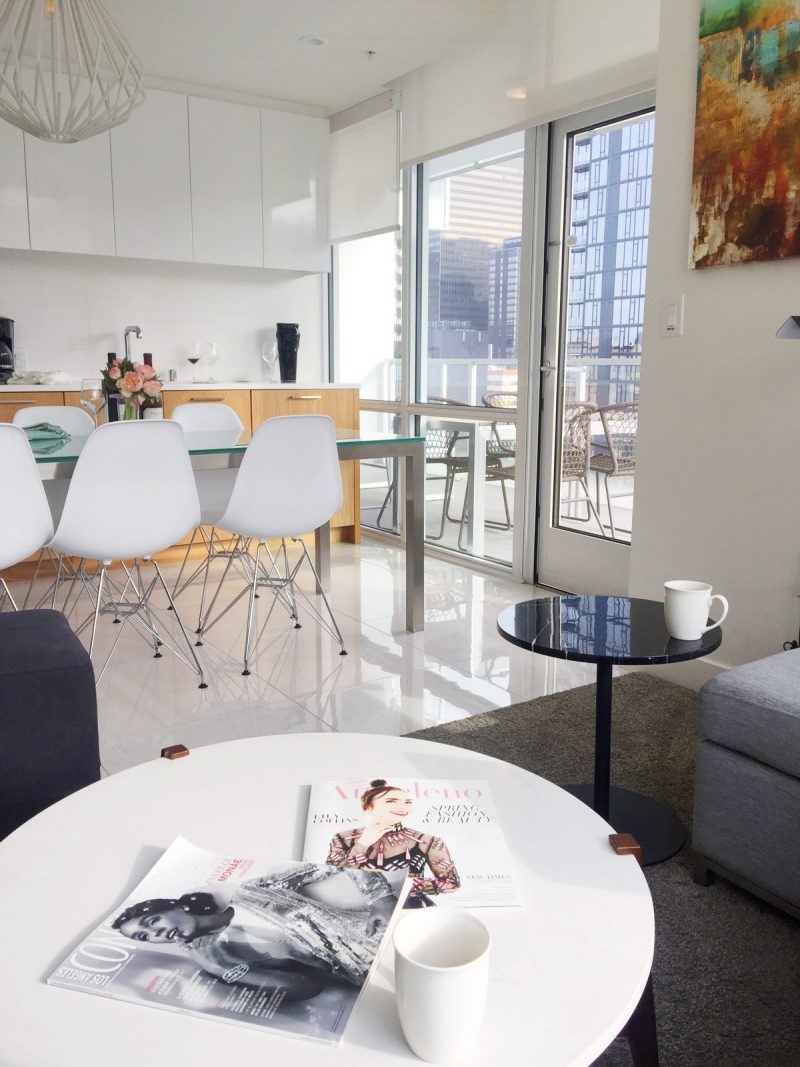 We stayed in this beautiful apartment called Level. I can't wait to show you more. it was a great mix of work and fun and I am thankful for the experience.
SPRING SLIDES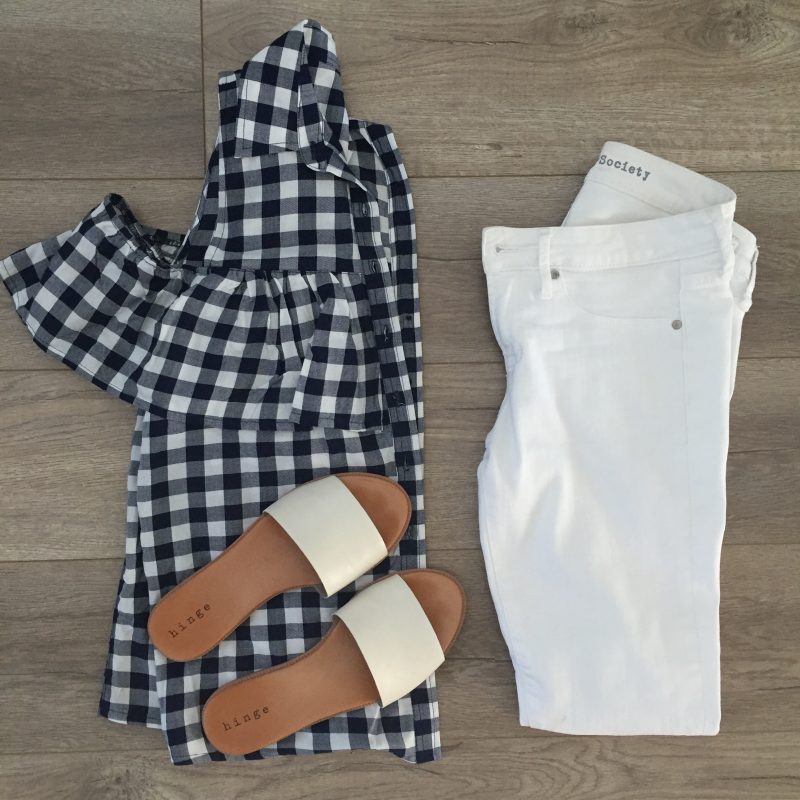 slides | top | white pants
Lastly, I found these slides for my trip and loved wearing them. I adore how simple and chic they are. They look great with anything. I even wore them with this white dress and they look great.
Alright, my friends. I am pouring extra coffee this morning and then forcing myself to work out to get me going for the day. I need energy looking around at the mess in this house! Let's do this.
Thanks for stopping in. See you back here tomorrow.
*affiliate links used