Oh, Monday. I wasn't quite ready for you! We had a wonderful weekend despite my windshield being shattered and no one leaving a note. Good times. Aside from that, we spent time with our son's baseball team and clocked some great family time. Here is our Monday Morning Wrap-Up.
Fridays are typically our al fresco evenings where we hang out and play in the back yard and my husband fires up the barbecue. This week while I was at Trader Joe's they were making carne asada pizza and it was scrumptious. So of course I loaded my cart with all of the ingredients. My husband grilled the already seasoned asada and we topped their organic frozen pizza crust with black beans, cheese and the meat. So so good. If you're looking for a really easy Friday dinner, this is it!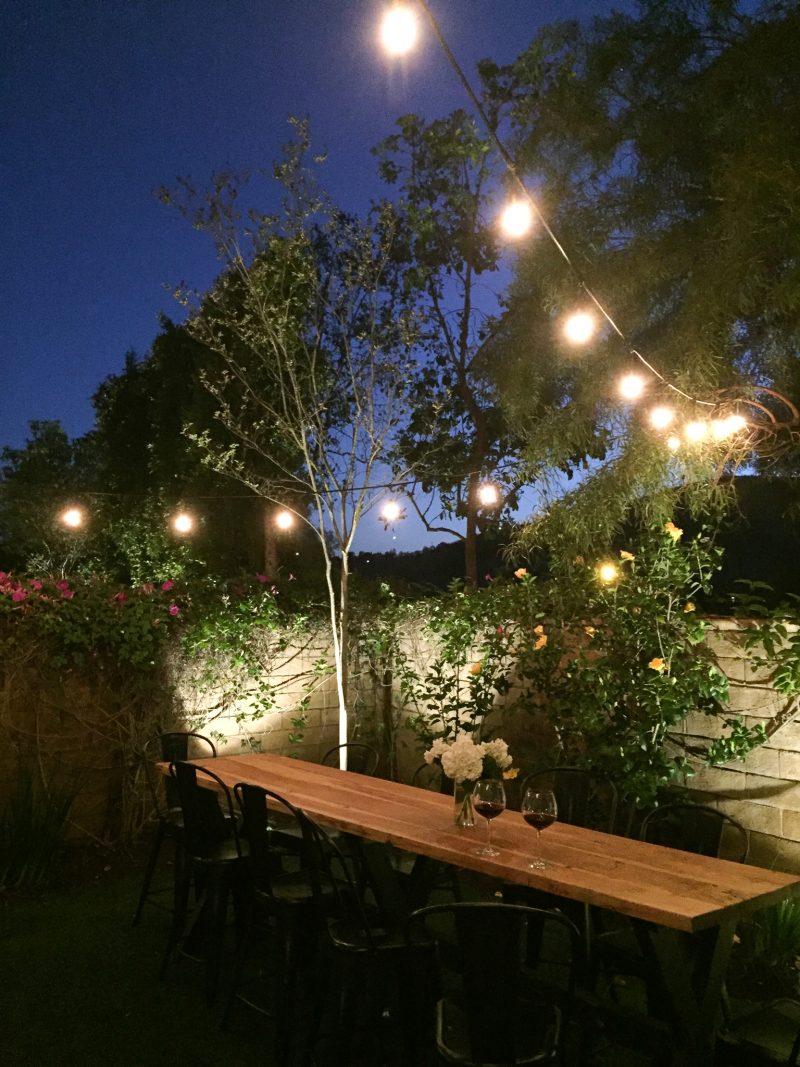 This little spot has been where we find ourselves spending so many evenings. After eating outside and playing hockey in the backyard, the kiddos went to bed and we enjoyed a glass of wine outside. We are not night owls and we are usually wiped by Friday so a little together time before bed is all we need.

Wanted to give a shout out to my girl Heather at H Studio. When I first walked into her salon I had over processed very blonde hair. If any of you highlight you're hair you know it's a slippery slope. It tends to just get lighter and lighter. She has been a hair wizard for me. My hair is so much healthier and we have allowed my darker roots to blend in more with my hair. It allows for me to go so much longer in between appointments and it looks even better as it grows out. Adding a great deal of dimension with the color has been a game changer for me.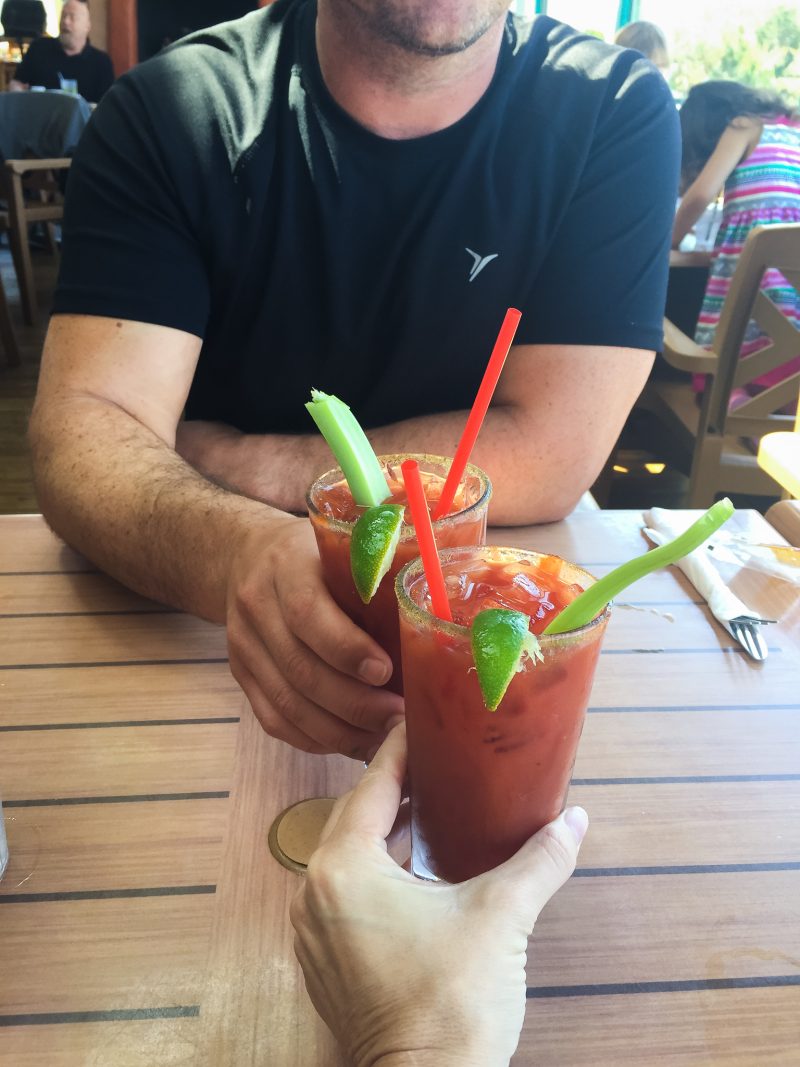 Sunday we headed down to Laguna Beach just to spend some time together. We had postponed Mother's Day as we were celebrating our son on the 14th so they family took my to Coyote Grill which is a favorite of mine. The kids love it, too.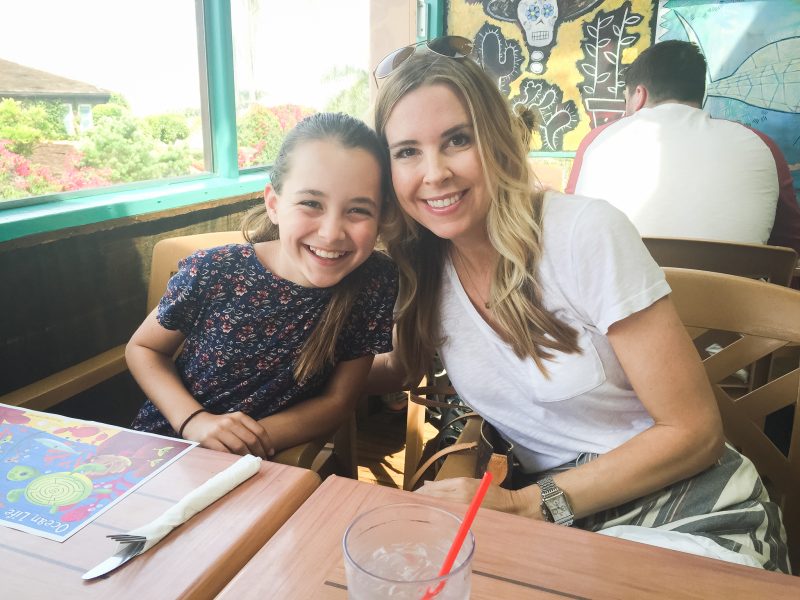 This little one brings me so much joy. Fifth grade has been such a year of growth. It's been really so wonderful to watch her mature and grow more confident in herself. So appreciative of her fantastic teacher.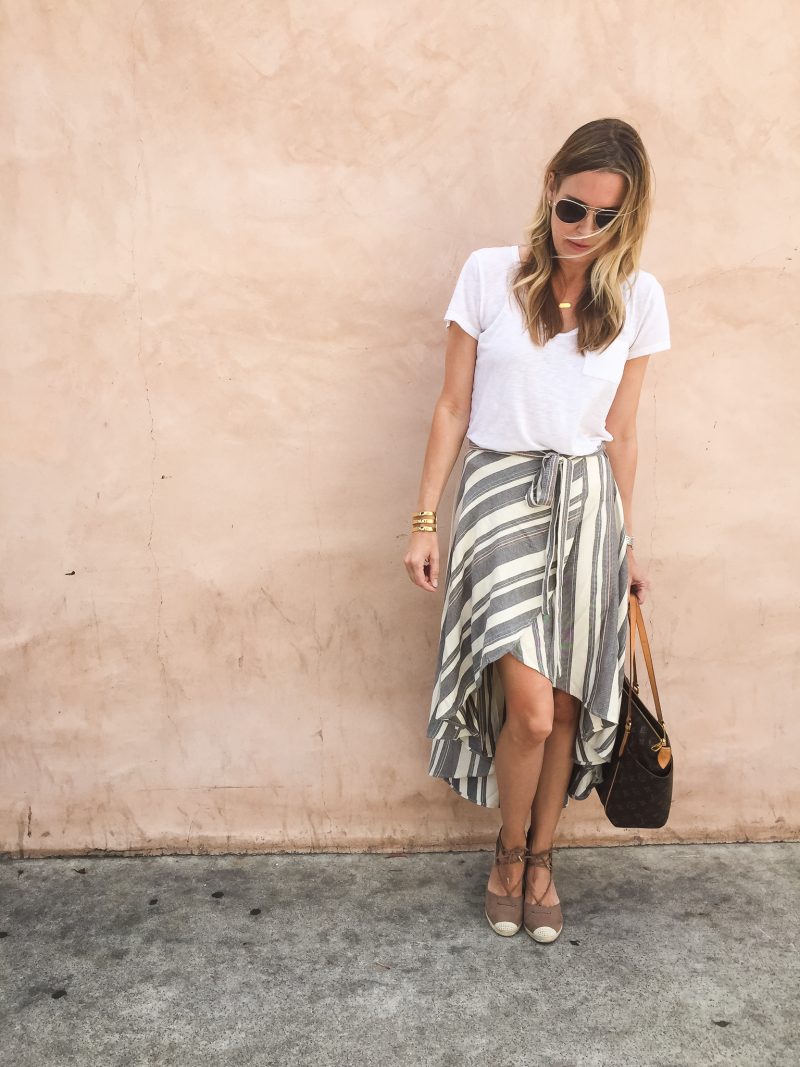 skirt | top | shoes | necklace
Been living in this wrap skirt. I didn't realize how much I like this style. It feels feminine and pretty but so easy to wear. I will no doubt be on the hunt for another one for summer days. These shoes are awesome! Only $30 and crazy comfortable. I get compliments on them each time I wear them.
Lastly, my heart is bursting. I can't even believe my beautiful niece is a college graduate. She graduated from The University of Notre Dame this past weekend. It happens to be my Alma Mater and I was at ND when she was born. I happened to have traveled home to California for Spring break and as luck would have it she made her entrance into this world that very week. I was able to snuggle and love on her for a week before heading back to school. She has already landed an amazing job and is ready to hit the ground running.
Katie, you are intelligent, insightful, witty, kind-hearted and so very beautiful inside and out. Your smile is magical and this world is so lucky to have you. Your future will undoubtedly be filled with success and adventure. We are so very proud of you and can't wait to hug you in person. We love you.