Welcome to Monday!!! This is a big week over here. My kiddos are headed to VBS and my daughter is now at the age where she can volunteer. I can't believe that. She's growing up so quickly. We are still living with our torn up kitchen so hoping to make some progress there. It's also the launch of the early access Nordstrom sale so that means I have some blogging to do! Can't wait to share what I find. Today's Monday Morning Wrap-Up seems to cover more ground than usual because of the holiday weekend. It's been a fun-filled few days.
DEEP ROOTS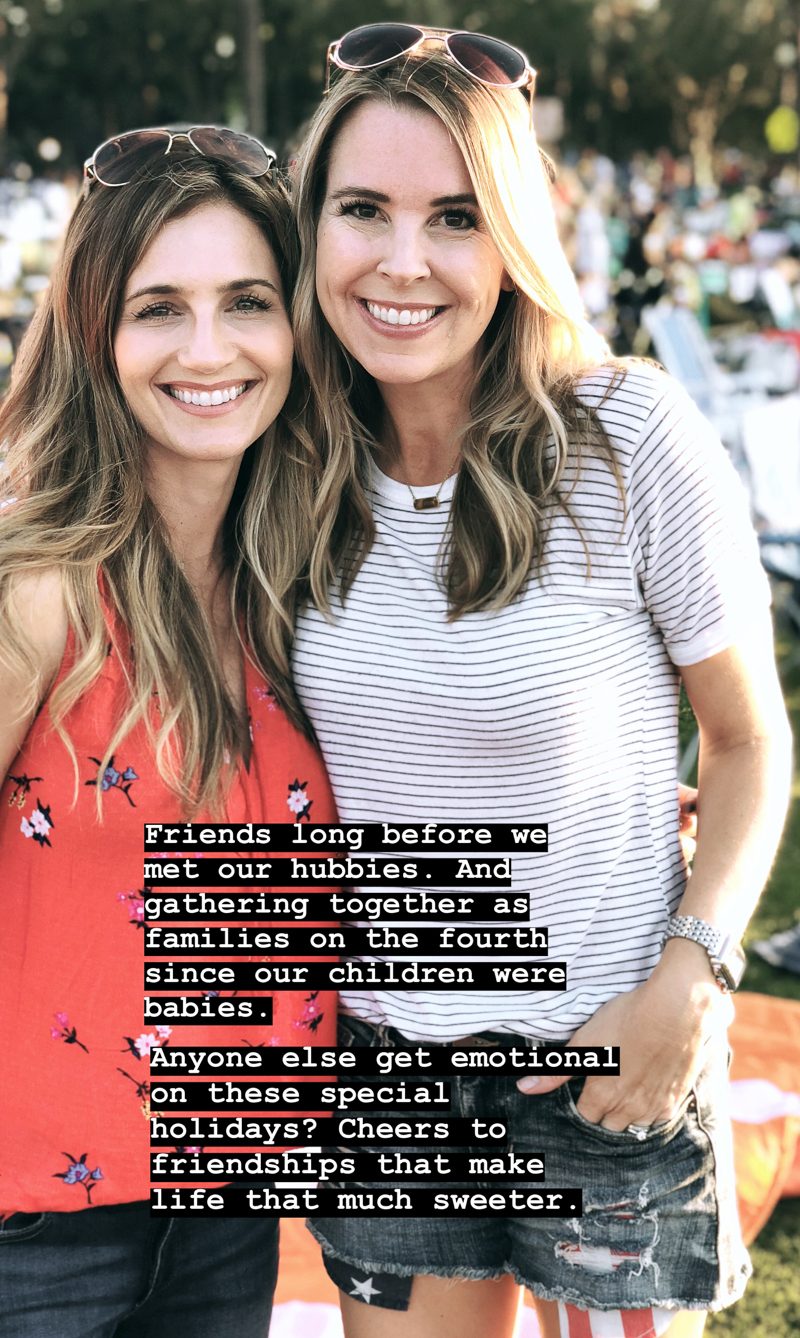 The Fourth of July found us with our dear friends. We have been celebrating this day with two of our favorite families since the children were just babies. Michelle and Jessica are those friends that you can count on through thick and thin. I feel so fortunate to have them in my life. And even more fortunate that my children have them as well. Our community does a tremendous job with the fireworks show and it's always an emotional evening for me.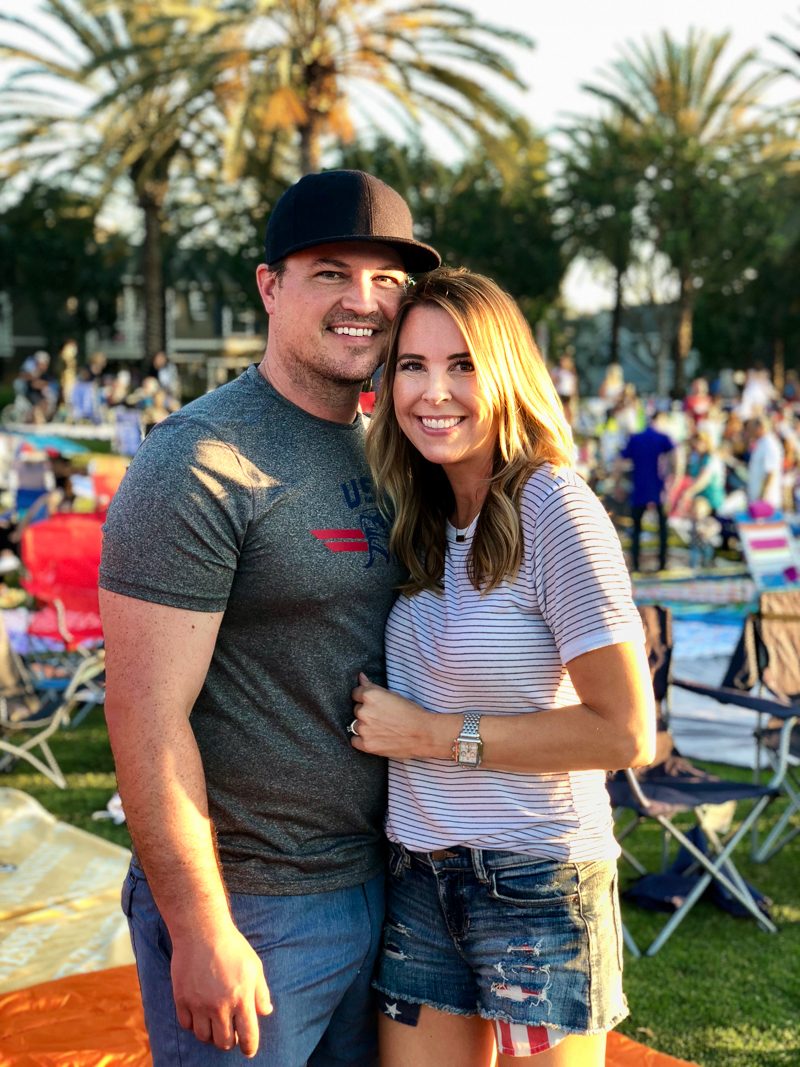 Our 15th wedding anniversary is next week. Can hardly believe it. Thankful for this boy and his unconditional love.
TARGET FINDS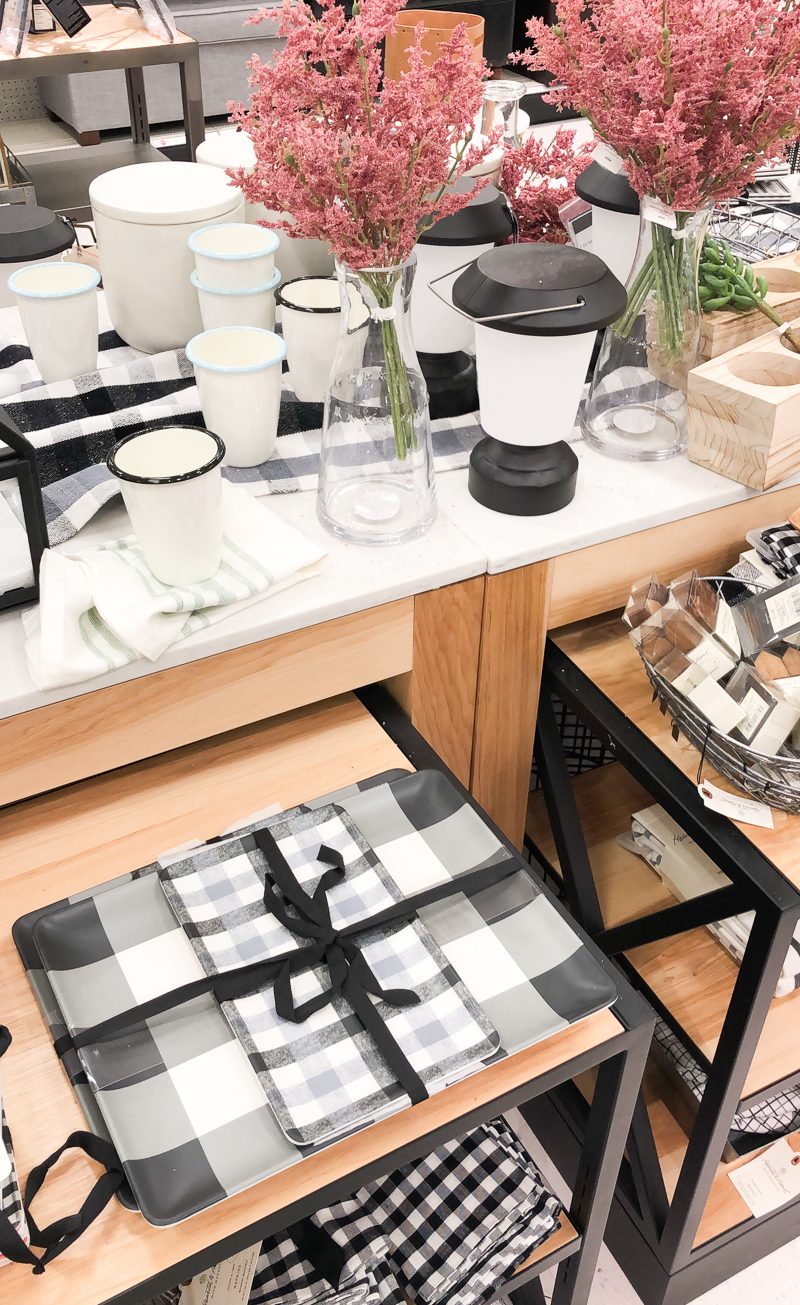 The other day I was browsing Target (on my own and not with my mama) so I actually wandered up and down the aisles for quite some time. The Magnolia Line is darling right now. So much gingham goodness.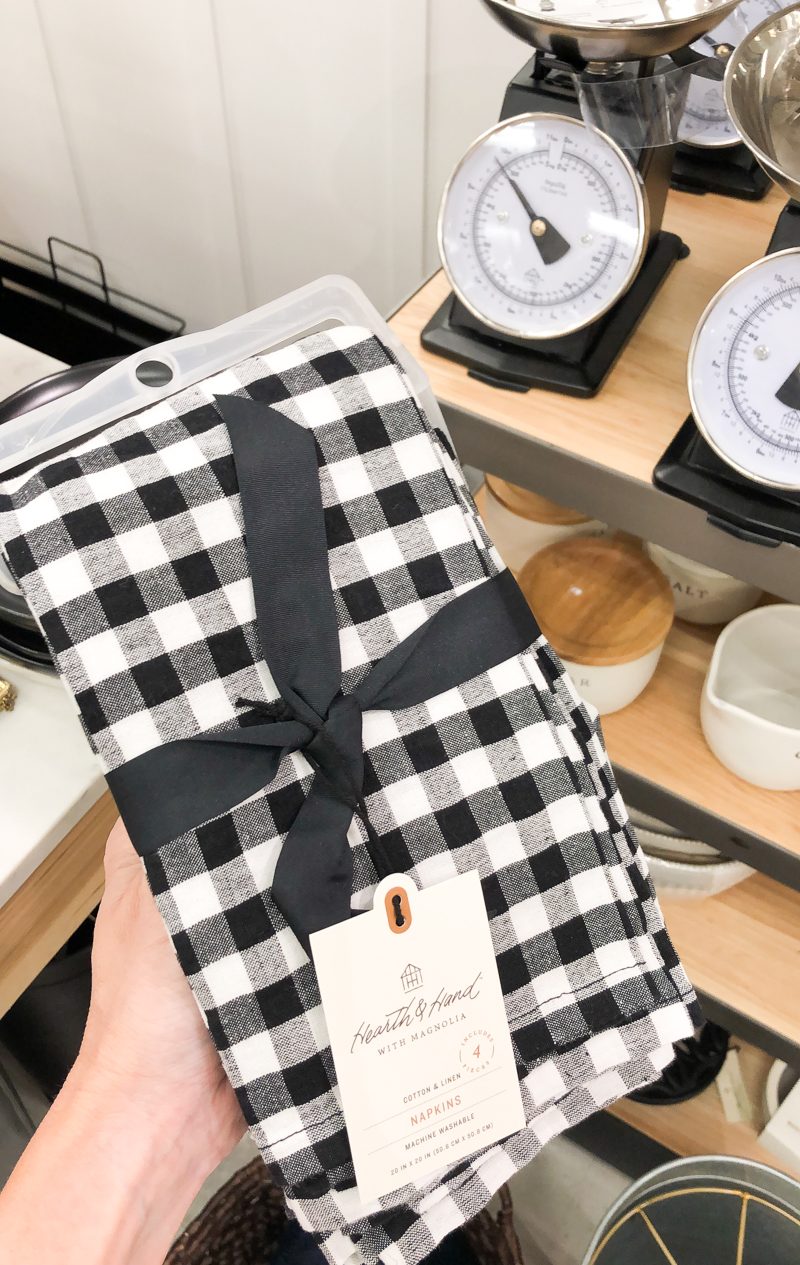 Thought these were adorable. I love a classic check. Cute during summer or even during the holidays.
SUMMER STRIPES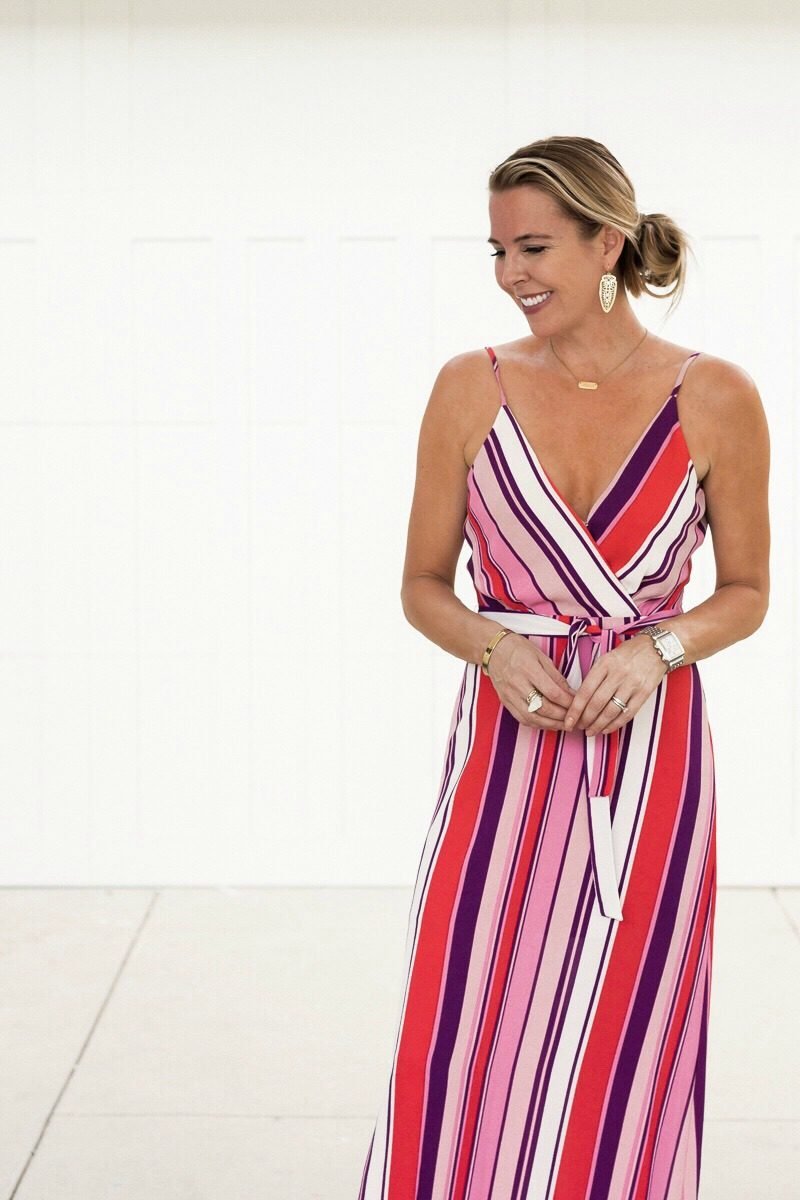 Shared this dress on Instagram. I think it may be one of my favorite dresses ever. It just feels good when it's on. Do you have dresses like that. I love the print and the cut. And I really appreciate the snap on the neckline. I wish all low-cut dresses had that to prevent any mishaps. I plan to wear this for our upcoming anniversary celebration.
DATE NIGHT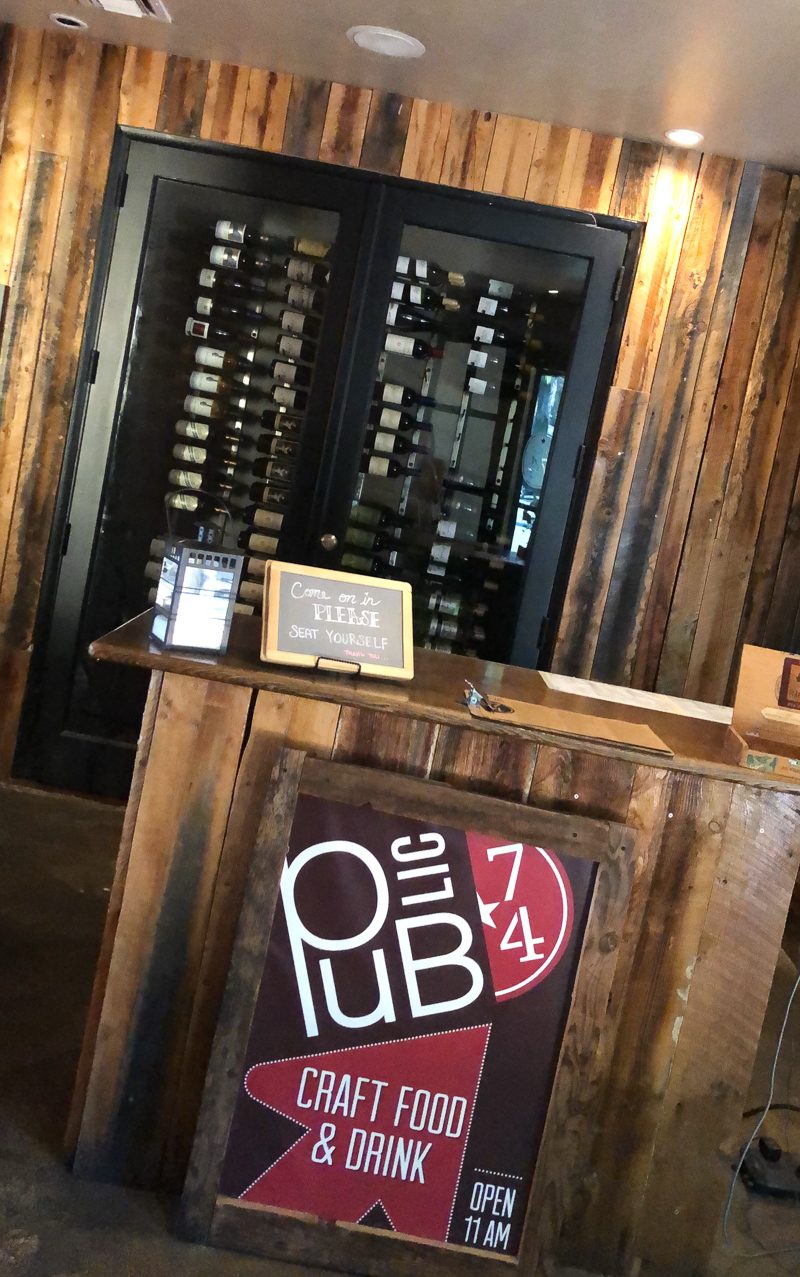 The hubs and I snuck away this past weekend just for an hour. Sometimes that is all we need to feel like we've had a bit of a date night. Especially now that the children are getting older and more independent. This is a local spot with great food and cocktails. If you pop in, be sure to have the cauliflower. It's fantastic.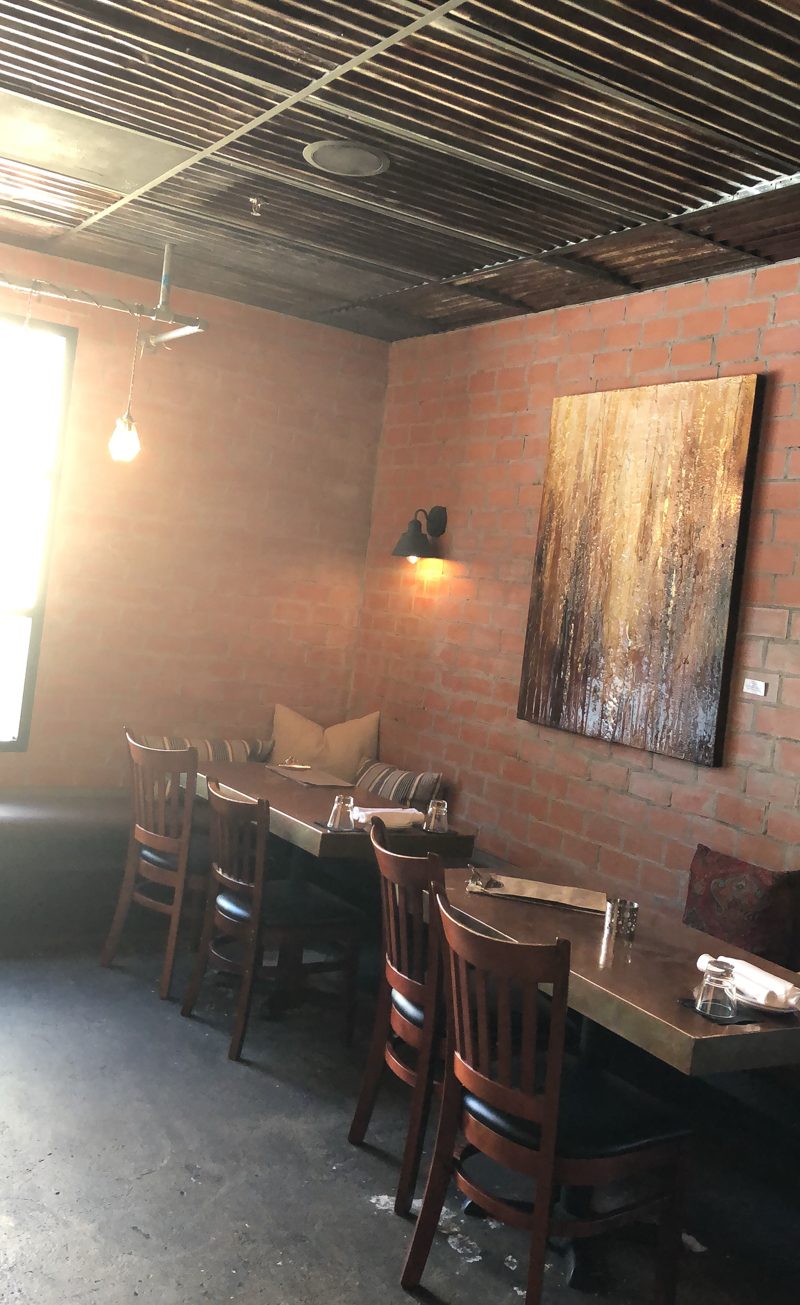 I love the rustic vibe and relaxed decor.
MY HEART
This photo will be framed for sure. My husband visits my mom each Thursday. For the last two weeks, my son has insisted on going to spend time with Grammy. Makes my heart so happy. He is amazing with her. So dear and compassionate. He just gets her. So many lessons being learned. The shadow of them holding hands makes me cry every time I look at this.
For those of you who are on the Alzheimer's journey, too, I now have a button on my sidebar so you can find everything in one place. I've share our story as well as useful resources. Please feel free to pass this along to a friend who might need the support.
MAJOR SALE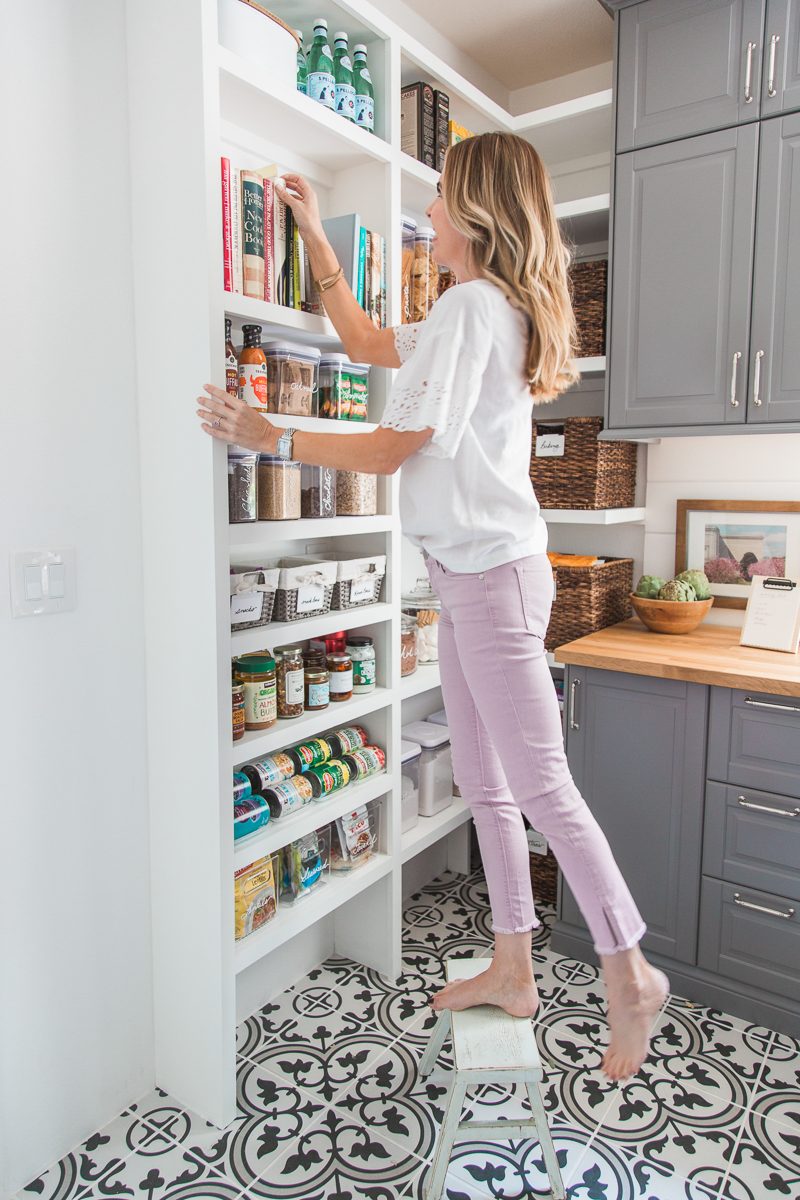 Do you remember these jeans from our pantry reveal. Well they are 40% off again. In fact EVERYTHING at Loft is 40% off again. Now is the time to scoop them up.
denim | blouse | sandals | bag 
I adore these so much I bought them in two colors. I have been living in this light blue wash. Be sure to order one size down. LOVE these so much. The ankle detail and frayed hem is adorable. The sale is just for one day. The top has been selling but sizes pop up so keep checking back.
INSPIRATION FILES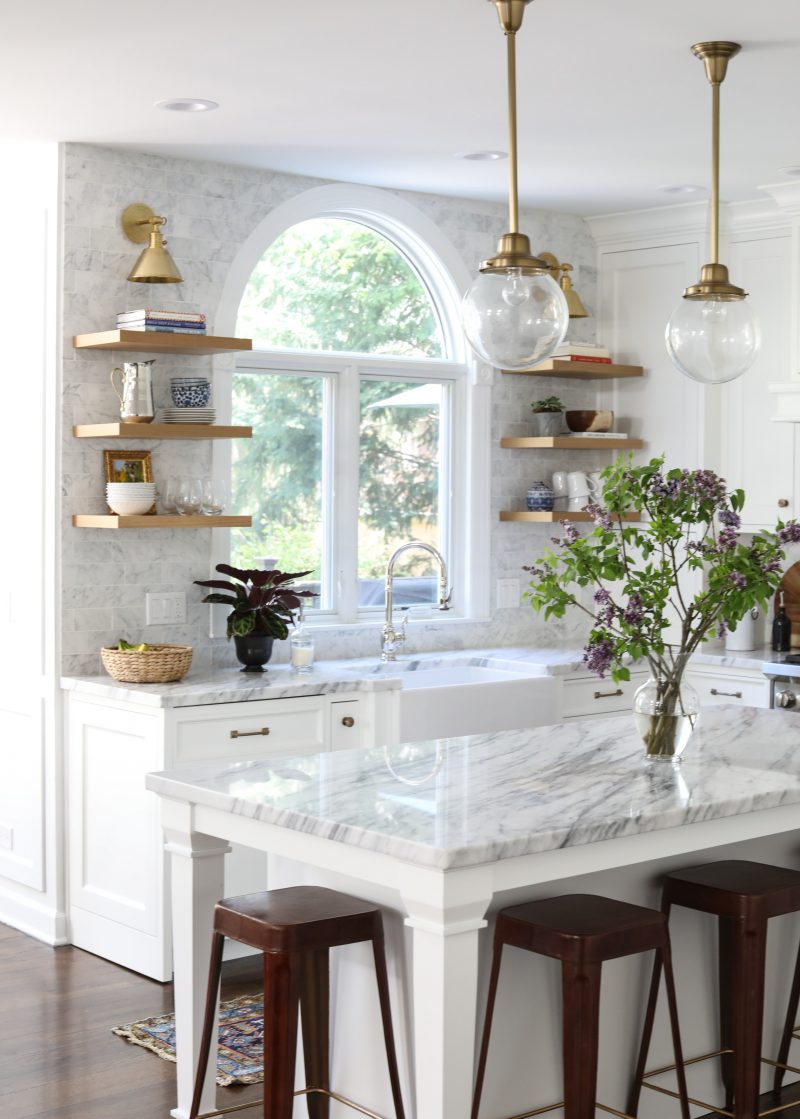 Now to end on some serious inspiration. Oh my goodness! My jaw dropped when I saw this transformation. It's unbelievable. Every detail is so gorgeous. You can see all of it in the before and after photos with Park and Oak Design. 
Make it a great day, my friends. I have a morning meeting and then my sister and I are getting together to take care of some things at my parents' house. Wish us luck.