Good morning! We woke up to a bit of rain and cloudy skies but the sun is trying to peek through. We are all fighting off a cold so our weekend was a mix of relaxing and trying to be productive. It's always so hard when you want to get up and go but know you should be resting. Tis the season, right?! Here is a bit of what we have been up to with our Monday Morning Wrap-Up.
GLORIOUS BLOOMS
The other day I ran to Trader Joe's and bumped into a dear friend. Always so nice when you unexpectedly see someone. It made my day. Then I turned around and saw these. Tulip heaven!!!! The best way to add color and life to a home. I love treating myself to fresh flowers each week. Forget the fancy coffees, bring on the blooms!
FRIDAY WITH MOM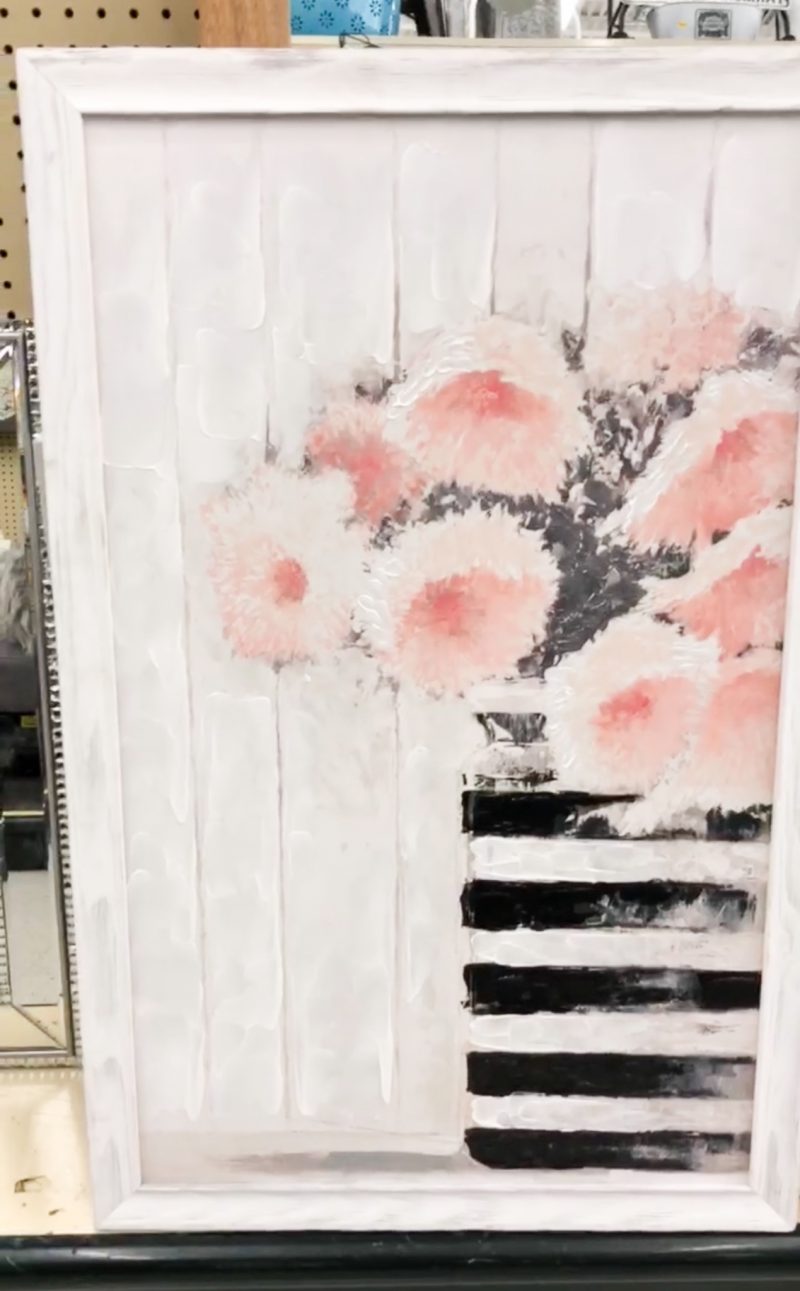 I am quite convinced I have the kindest readers in all the land. I received so many direct messages and emails asking if I was ok because I didn't share my Friday shopping trip with my mom. It's not that I didn't want to but it just didn't feel right. If any of you have someone with Alzheimer's in your family, you are very much aware how unpredictable things can be. This past Friday happened to be extremely challenging. It was painful and sad at times and that's ok. That is part of this journey. Sometimes I am able to share and sometimes I am not. Know that I very much understand if you are on a similar path.
That is also why I did not put up a Saturday Shopping post. I needed to spend time with my crew and just unplug for a bit.
We did stumble upon this darling piece at Hobby Lobby. I think this could be in incredible statement in a girl's room. So lovely. My sweet mom liked it, too.
WEARING LATELY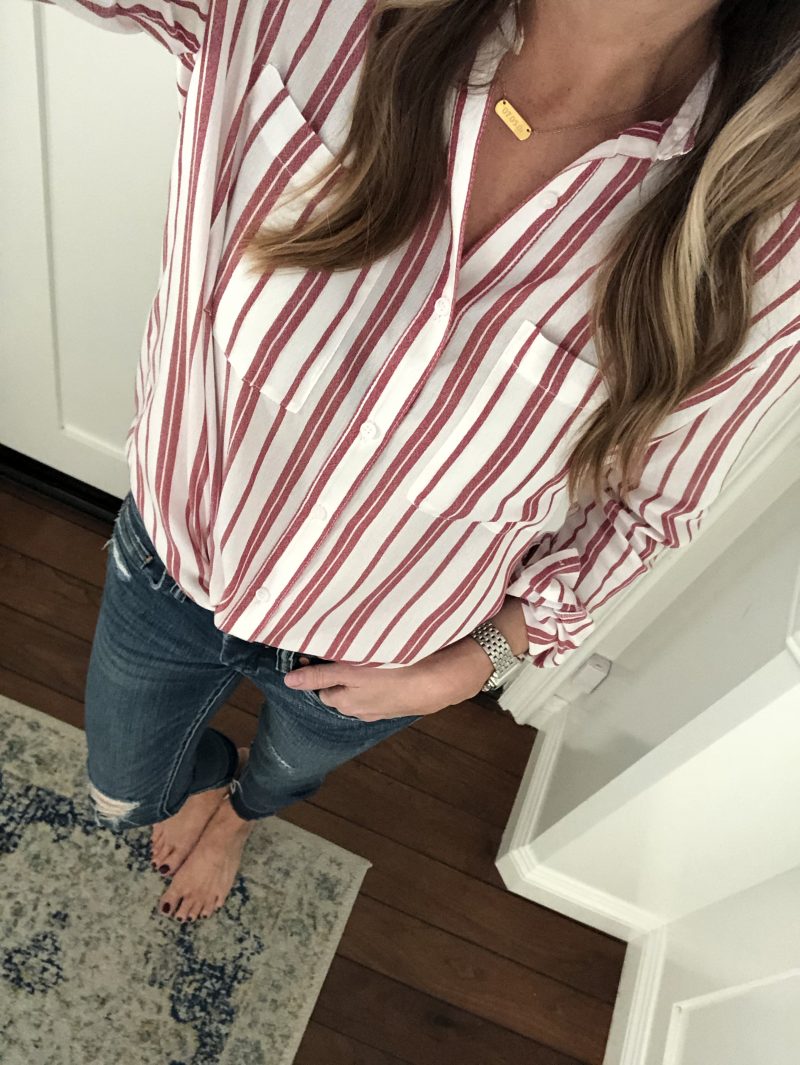 I've been wearing this button down quite a bit. It comes in many colors and drapes so nicely.
SNEAK PEEK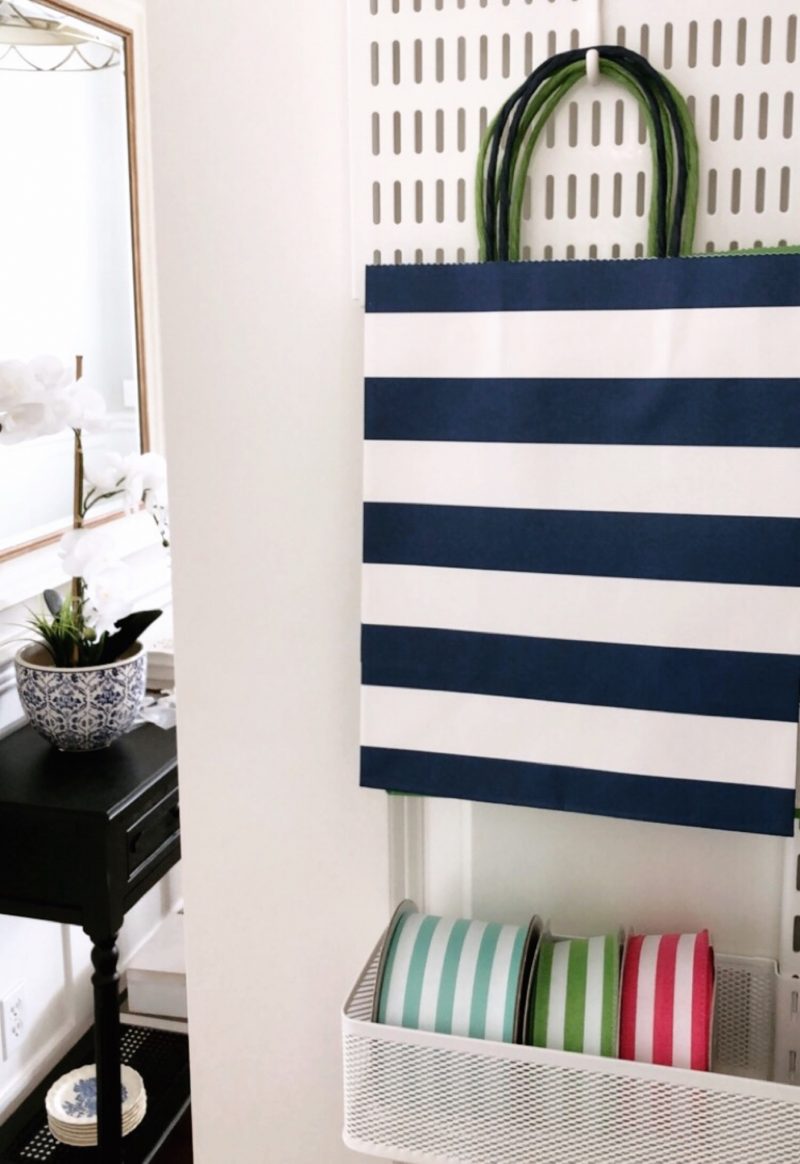 I am FINALLY getting around to our hall closet. I share how it had become a complete disaster. It will act as our craft closet and the first step has been getting all of our wrapping supplies organized. I have no idea why I didn't go this route years ago. Ladies, I was a bit skeptic but this system is fantastic. You don't even need tools. It literally clamps to the top and bottom of you door which means nothing is damaged and it isn't permanent. Love that. It's on sale right now for a great price. I am looking forward to finishing this project and showing you soon.
INSTAGRAM UPDATE Just wanted to let you know I am trying to get things better organized on Instagram for you. With the growing popularity of stories, we can now save some of them so you can reference them later. Otherwise they are gone in 24 hours. When you look at my Instagram profile you'll see these icons. This particular one will always take you to my current blog post. The link in my profile will always allow you to shop my Insta looks and you don't have to be signed up for anything. I hope that helps.
CRUSHING HARD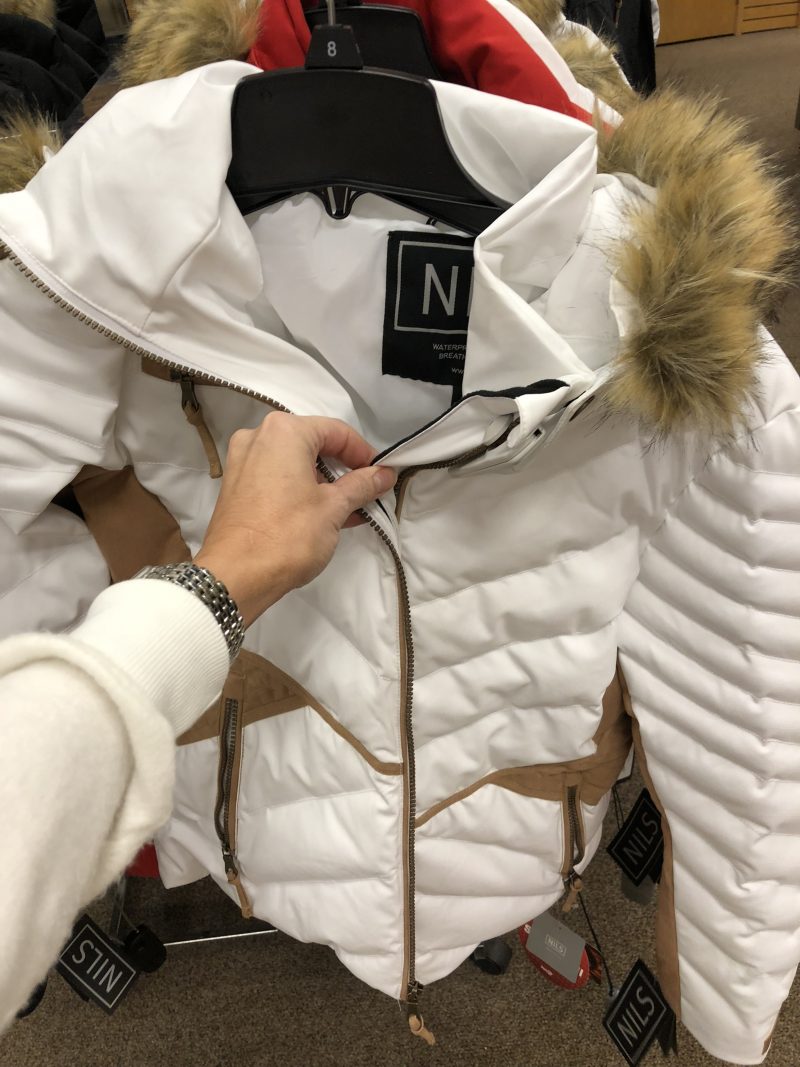 I need your help! LOL. I am crushing on this ski coat in a major way. It's beautiful. I spotted it at Dicks Sporting good for 40% off but they didn't have my size. They don't have it online  either. I saw it here but don't want to pay that much. If you happen to ever see this little number go on sale anywhere in a size 4, shoot me an email! It's so pretty!!!
STRIPES AND BOWS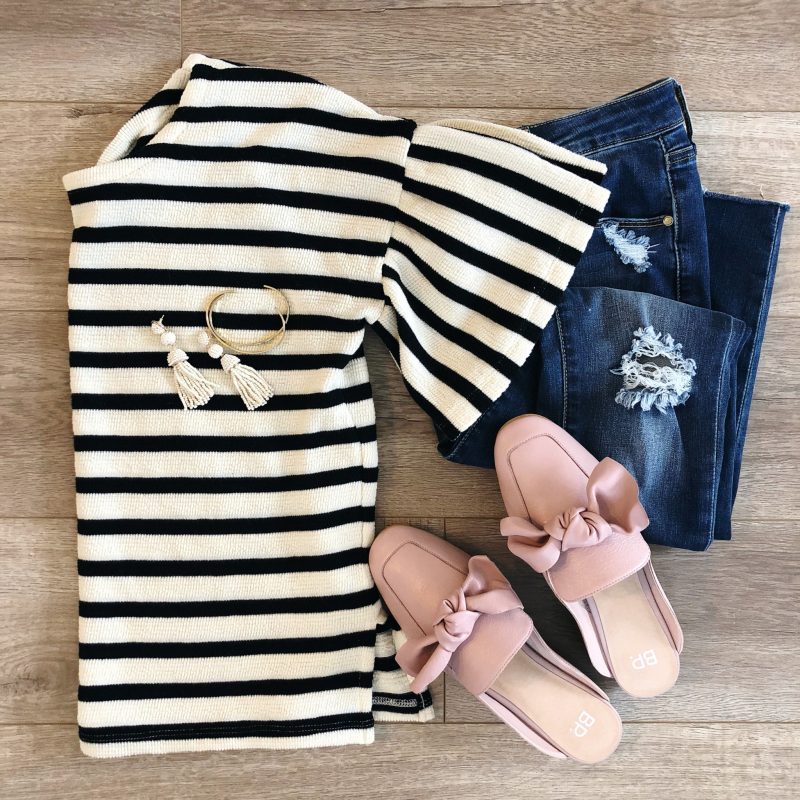 top | jeans | earrings | bracelets | mules 
Sunday's outfit had me wearing ruffles and bows. I've had so many questions about this cute striped top. It has a really nice weight to it and is cream and black. Great top. I have the XS and it looks so cute with the blush mules.
PILLOWS ON SALE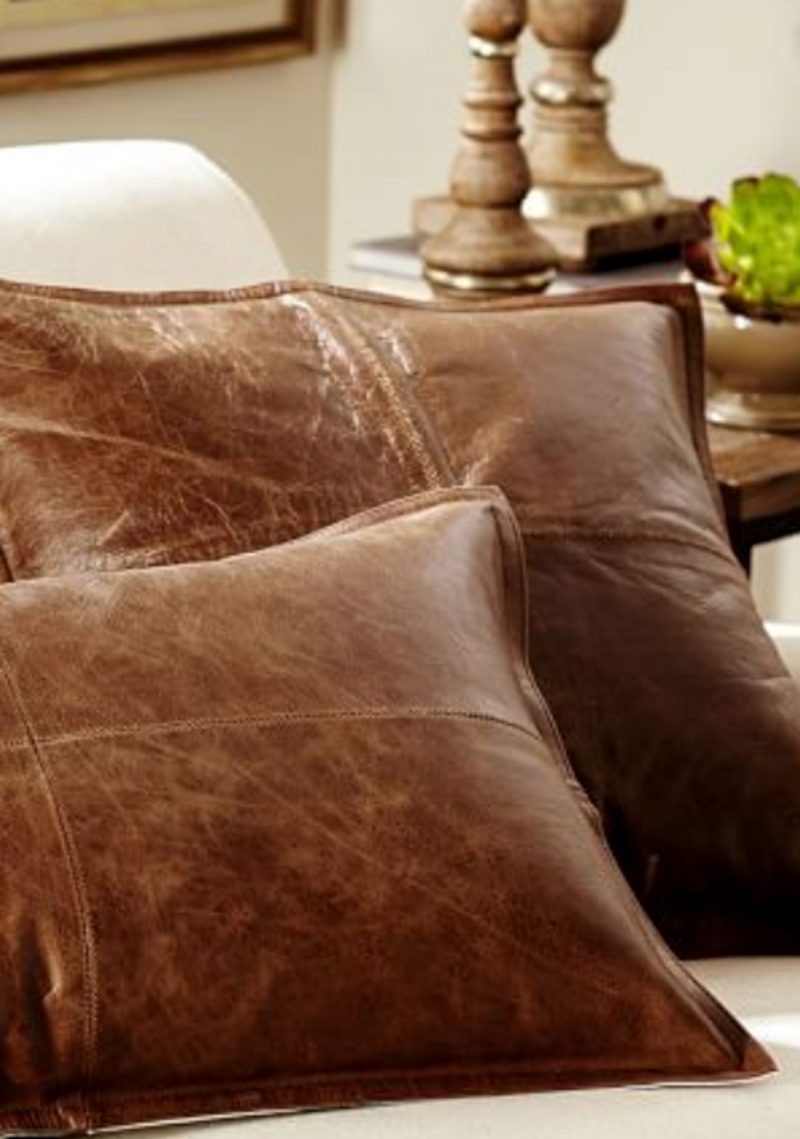 Here is a little sneak peek of some updates I've made to our great room. I just splurged on these leather pillows and now they are on sale. They are gorgeous, soft and such a warm addition. Even the back is really pretty. I've had a reader tell me they have had them for a couple of years and they only get better with time. Nice to hear!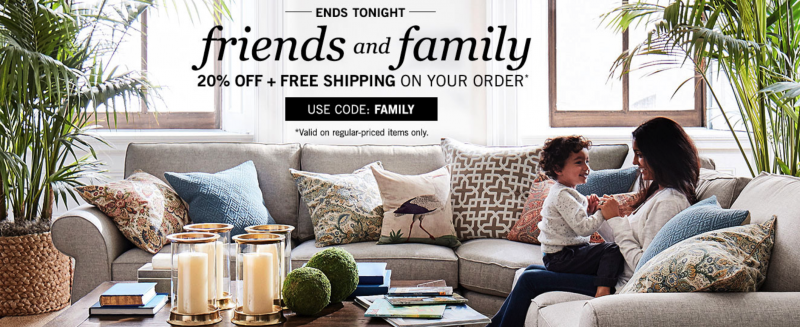 The sale ends tonight so if you have your eye on anything it's a great time to snatch it up.
As I wrap this up I am pouring another cup of coffee and putting off my workout for just a few more minutes. I have to say I have been on a roll with working out and I am all about keeping it up. It makes me feel so much better and I tend to be more productive. We have a sick little one so I will also be wearing my nurse's hat.  And praying I stay healthy!
Have a WONDERFUL Monday, my friends. xo