Good morning!!! How are you? I think many of us have quiet homes as our children are heading back to school after spring break. To be honest I am not sure how I feel about the quiet house today. We just arrived back in town after a week away in Washington DC. It was a trip we had planned months ago. With everything going on, we weren't sure if we would still go. Now that we are back, I am happy to report it was just what our family needed. Here is a bit of our time away in the Monday Morning Wrap-Up.
MUCH-NEEDED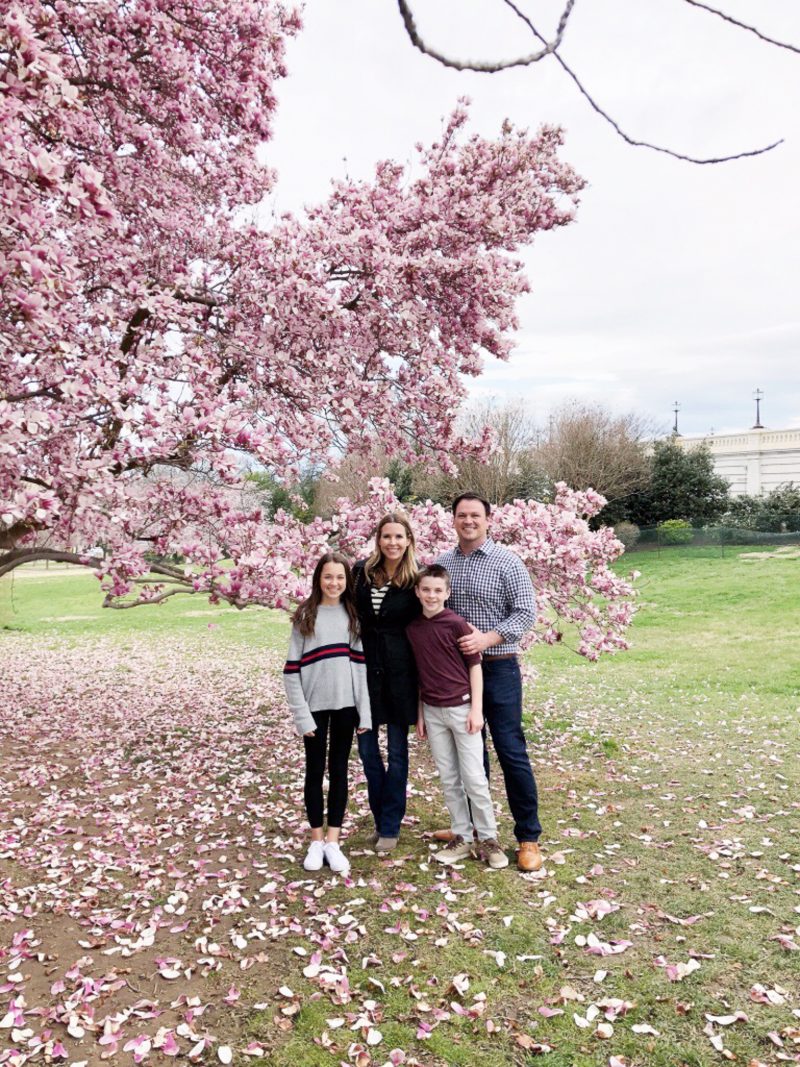 We felt me dad's presence throughout this trip. Not only were we blessed with the gorgeous cherry blossoms and magnolia trees, but the trip was as smooth as could be. I will do a complete DC travel guide later this week. One thing is for sure. We chose not to make it a crazy, fast-paced, must see everything trip. It was more about experiencing a unique a special city, spending time as a family and savoring the memories. I think if you pack too much in it becomes a blur. That was the last thing I wanted for these sweet ones.
TRAVEL DAY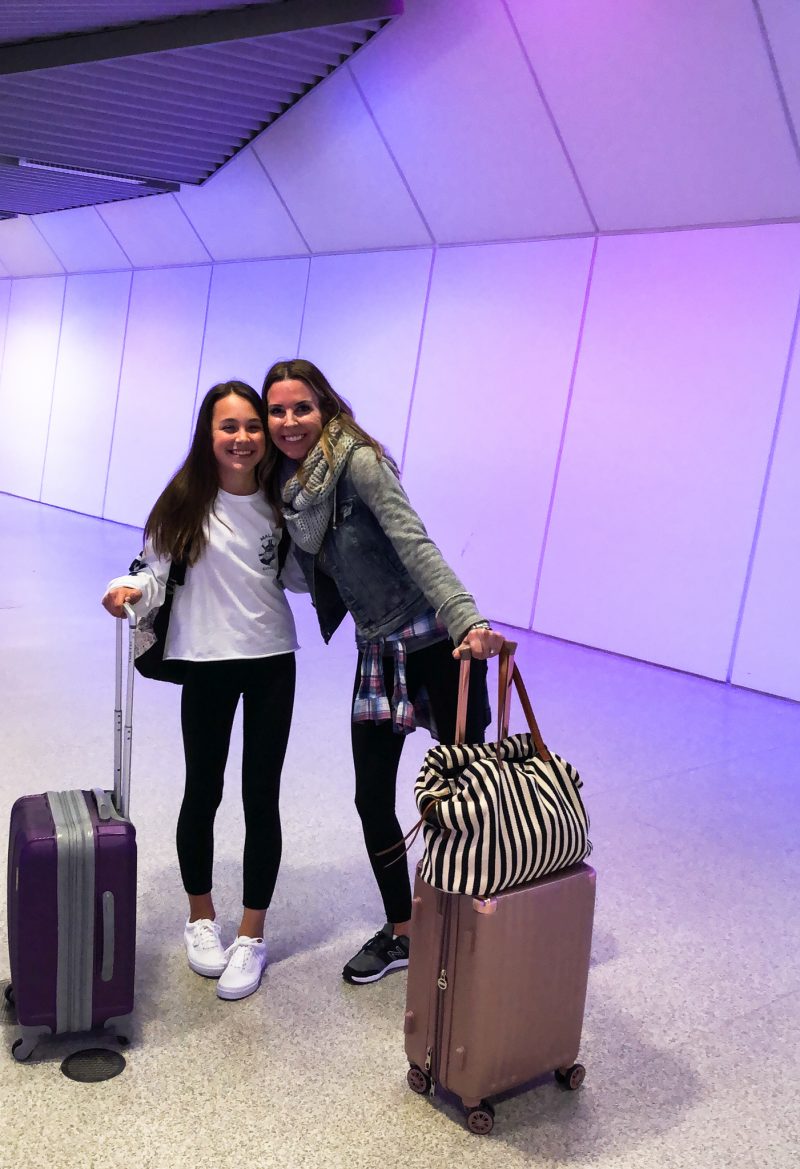 leggings | new balance | similar jacket | rolling bag | carry-on | plaid top
California to DC is a trek so it was comfy clothes for our travel day. With the time change it literally takes all day so bring on the workout pants! Many of you saw my Instastories and commented on how grown up this little girl is. It's true. It happened over night.  Just before we left, we surprised the kids with new suitcases. It sure is nice when they are old enough to handle their own luggage. One perk of them growing up, I suppose. And the fact that they are the most fun to travel with.
My rose gold suitcase and Sole Society bag are my two favorite pieces to take on a plane. We are the family that prefers not to check our bags. Especially when we have connecting flights. Just makes me nervous.
IN FULL BLOOM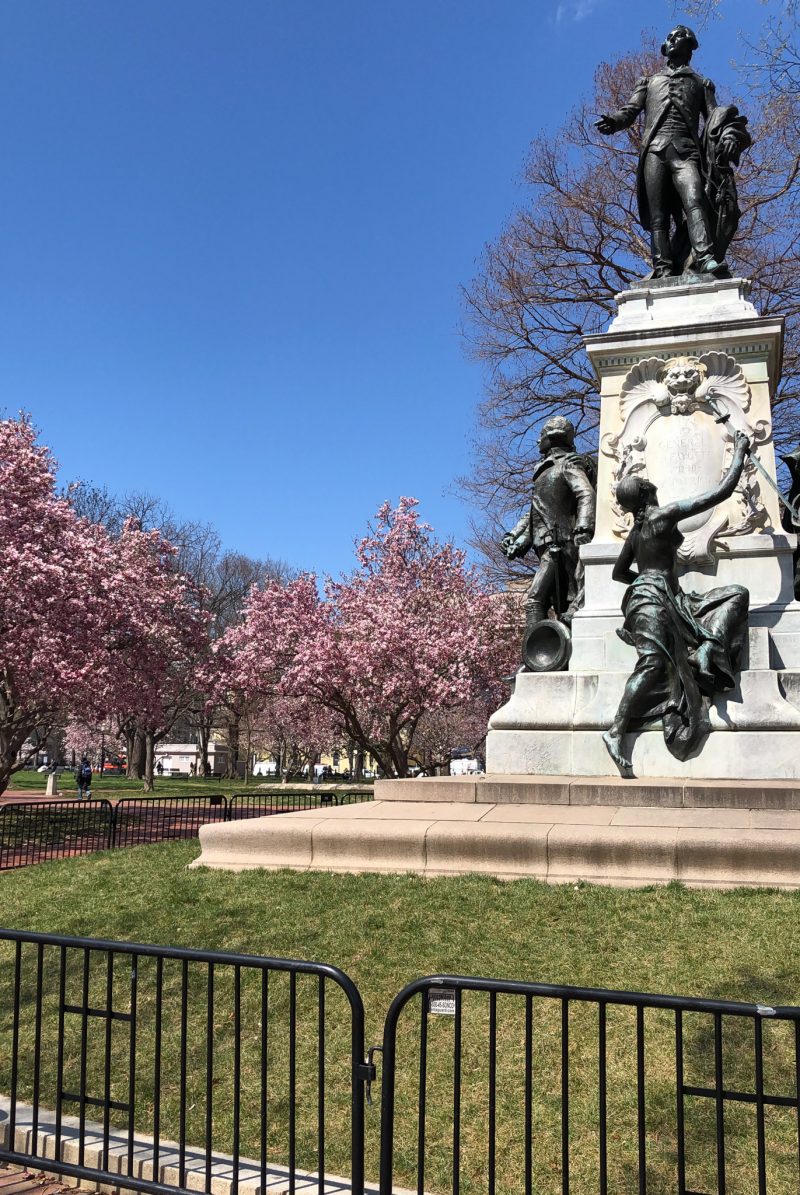 Everywhere we went we had these beautiful blooms. We were lucky enough to have a couple of days filled with sunshine and temps in the 70s. We also had snow flurries and temps in the 30s! It was all over the map and we didn't mind one bit.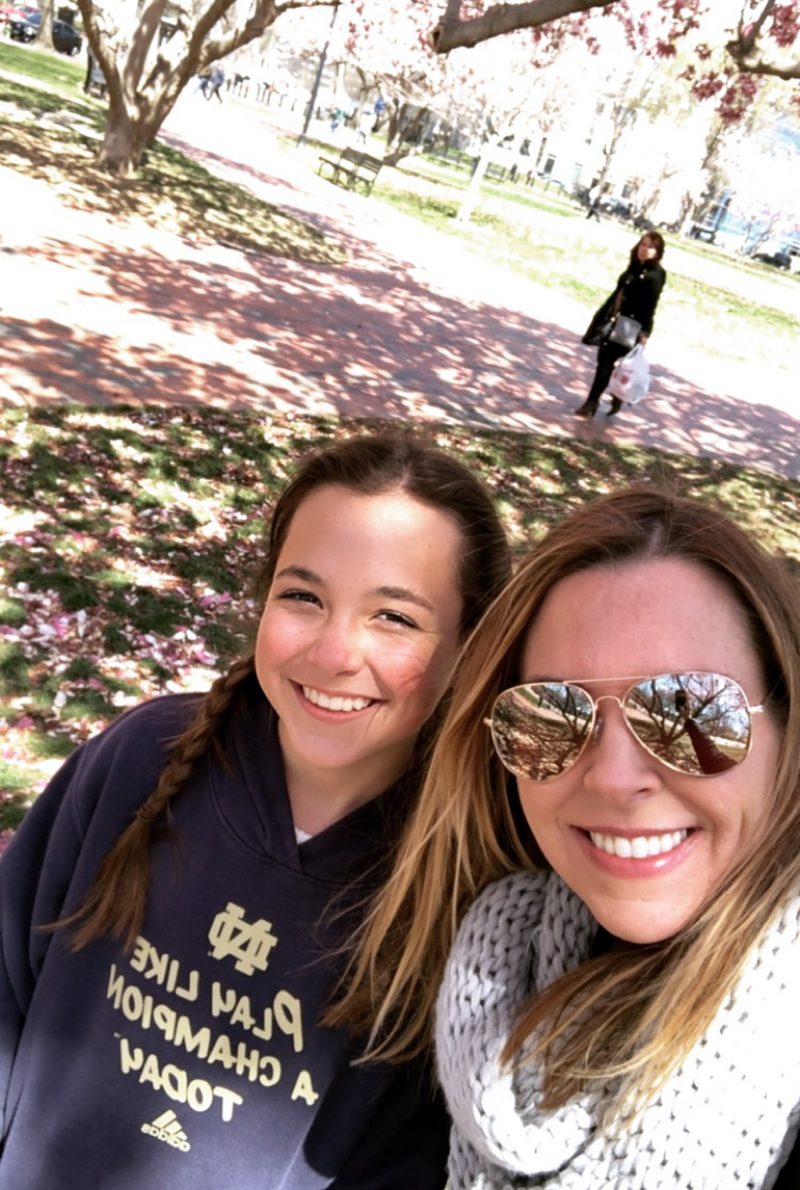 Just outside the White House enjoying the view and the blooms. To her credit, this almost 12-year-old had a smile on her face the entire trip. She has escaped my type A personality and I love that she is so laid back. Makes traveling that much more fun.
CAPITOL BUILDING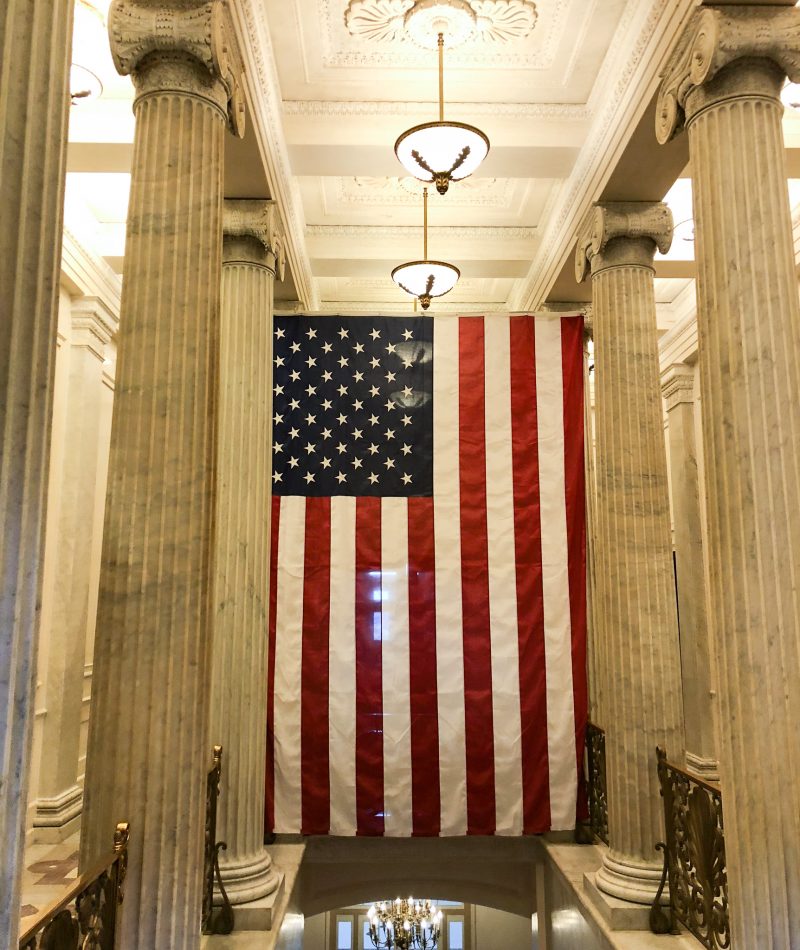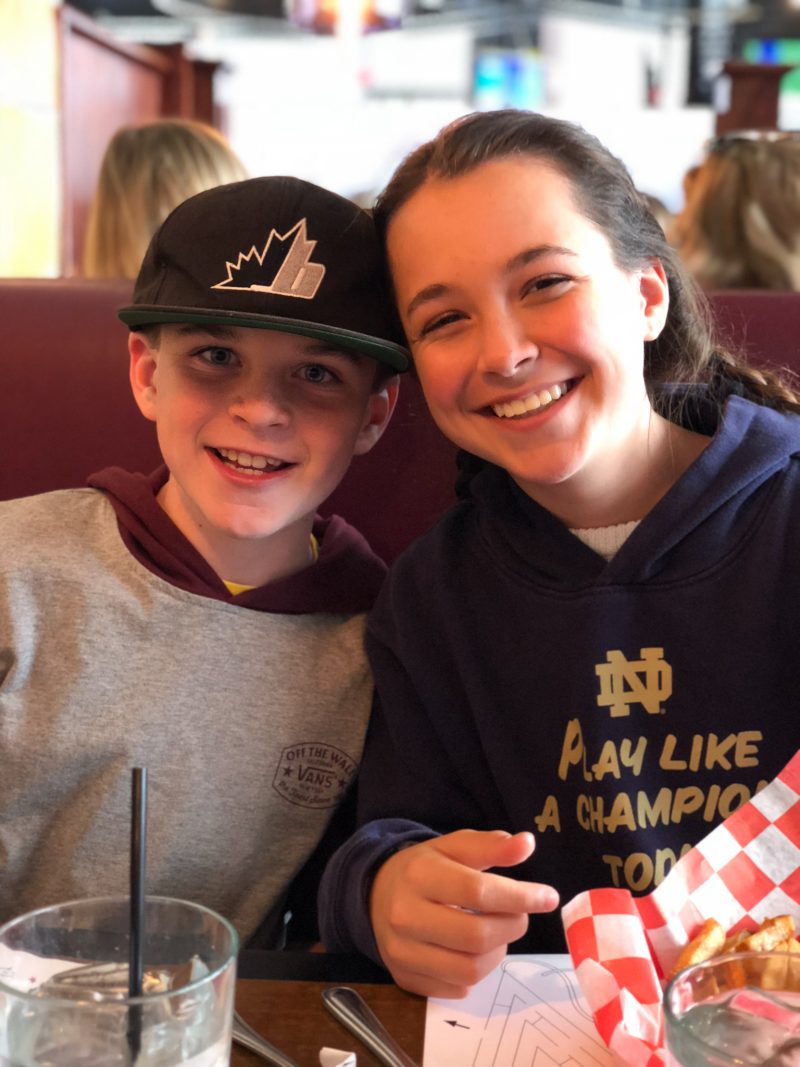 My parents took us to Washington DC when we were theses ages. That was one of the reasons why we kept the trip and didn't cancel. I so wanted them to experience everything and the two go along so well the entire time. (Thankful!!!!).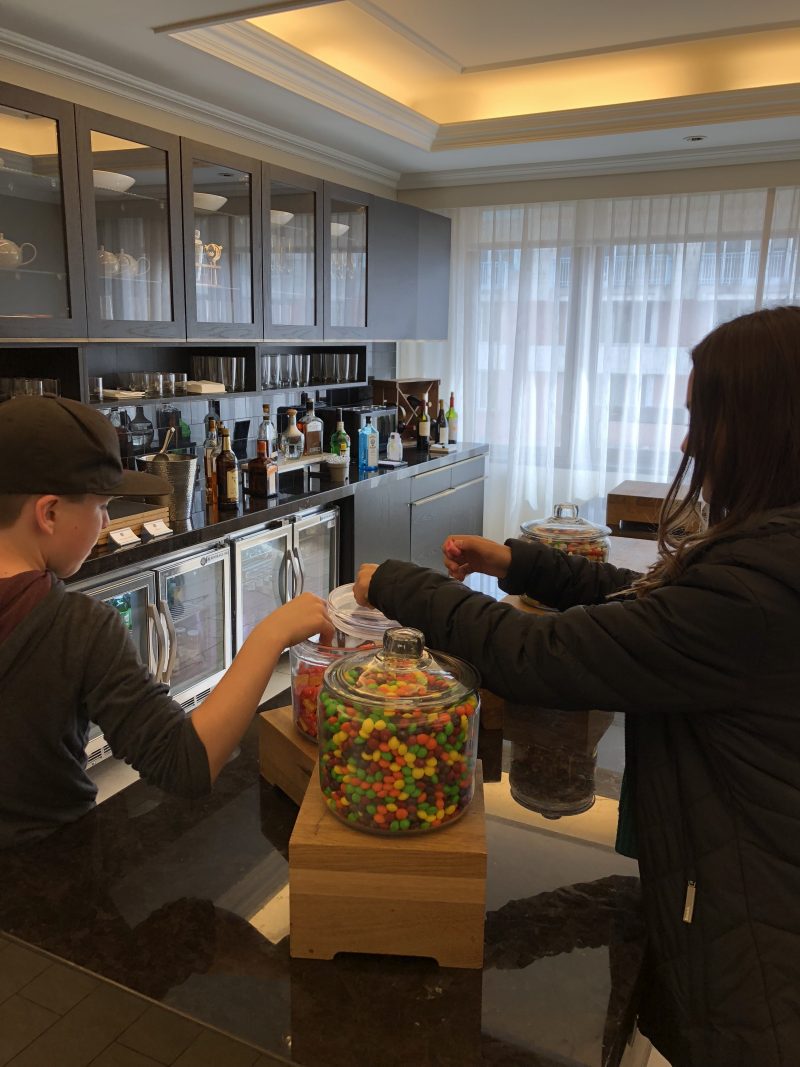 If I had to take a wild guess, the afternoon candy bar in the hotel may have contributed to their over all happiness.
DESIGN DETAILS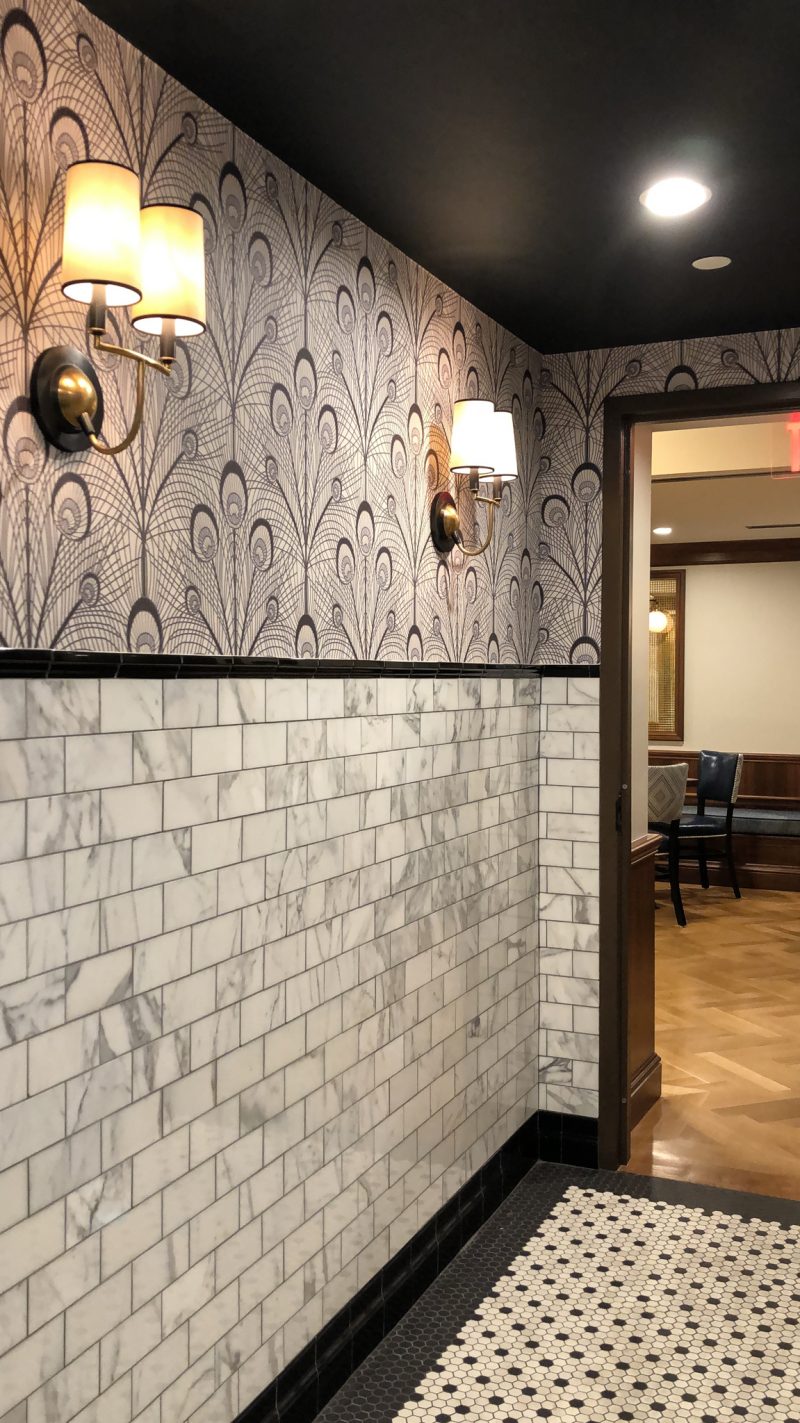 We popped into The Willard Hotel for breakfast. It's amazing. And of course I couldn't help snap photos of all of the great finishes. Those sconces and wallpaper. Both so good.
THE WHITE HOUSE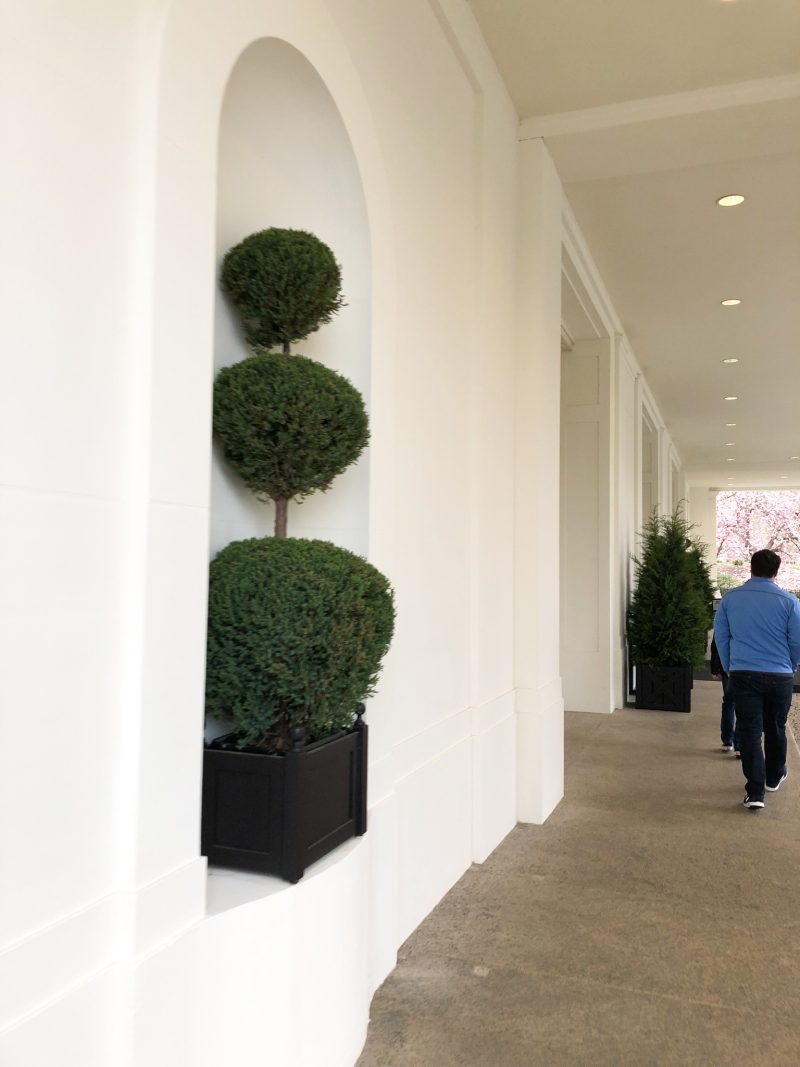 Just my husband casually walking into The White House. We had planned to dress up for the occasion. But then the temps changed on us and our 7:45 AM tour was bit frigid. It was raining and the temps were in the low 40s. But let's talk about the topiary, shall we? I need two of those by our front door. So beautiful!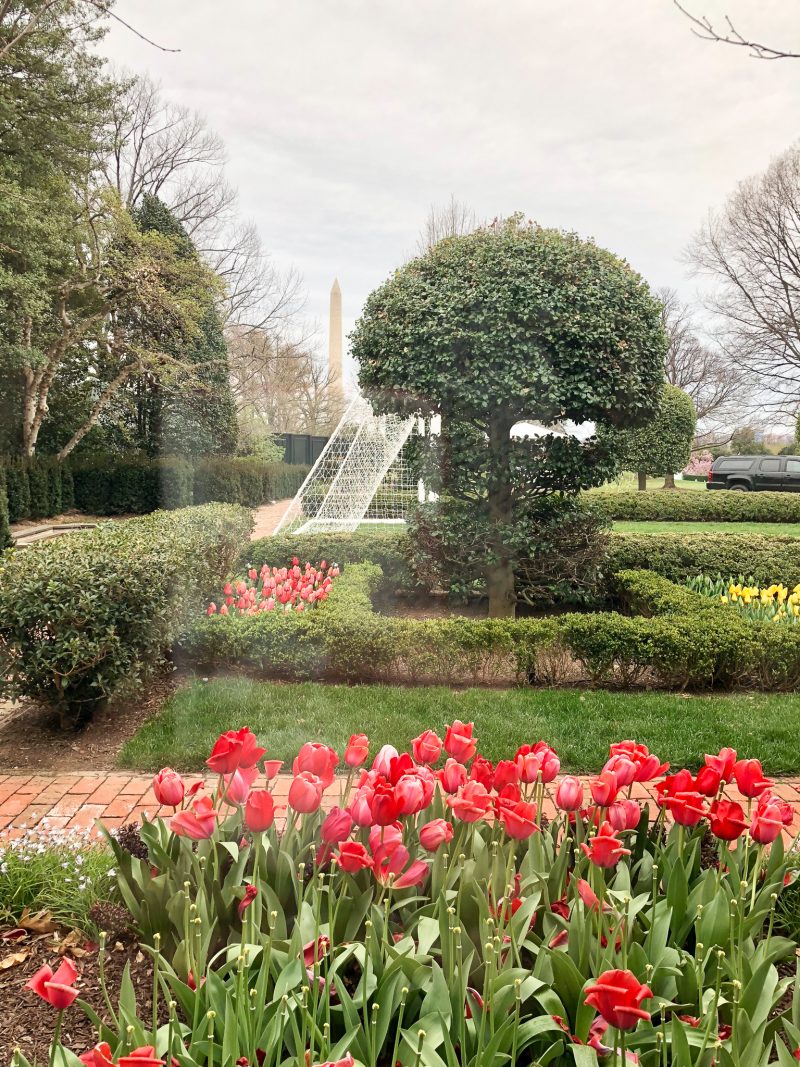 This was one of my favorites views from within the White House. The tulips were so gorgeous. Seeing as they are my favorite flower I could have stared out this window all day long.
FRIENDSHIP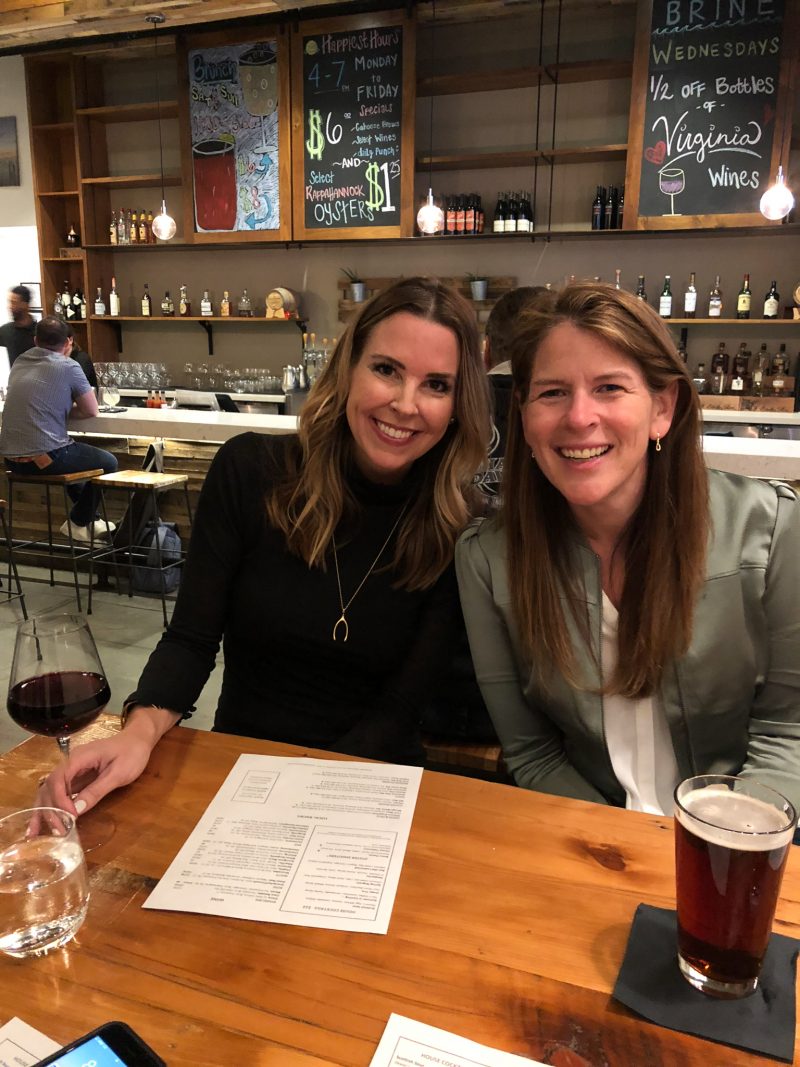 One of my very favorite aspects of traveling is being able to tie in a trip with visiting dear friends. A perk of attending college far away from home is that your friends tend to scatter throughout the states. One of my dearest friends lives in Vienna, VA which is just 25 minutes from DC. We have been through so much together and she has been a huge support for me throughout the loss of my dad and all that we are facing with mom. Not only is she a fantastic mom to four darling children, but one of the best friends you could ask for. She hosted a party Saturday night and we were able to meet many of their friends. I fell in love with all of them and only wished we lived closer. Tina and Tim are such good people and we feel truly blessed to have them in our lives. Counting down the days until they come visit us out in California.
If you are in the Vienna area, you probably already now about Four Sisters. The food is outstanding! Such a great meal. Definitely look them up if you are ever in the area. The restaurant resides in an up and coming area that is full of great shops, restaurants, condominiums and charming bars. It's a place where you can park the car and enjoy walking around to all of the fun hot spots.
HEADING HOME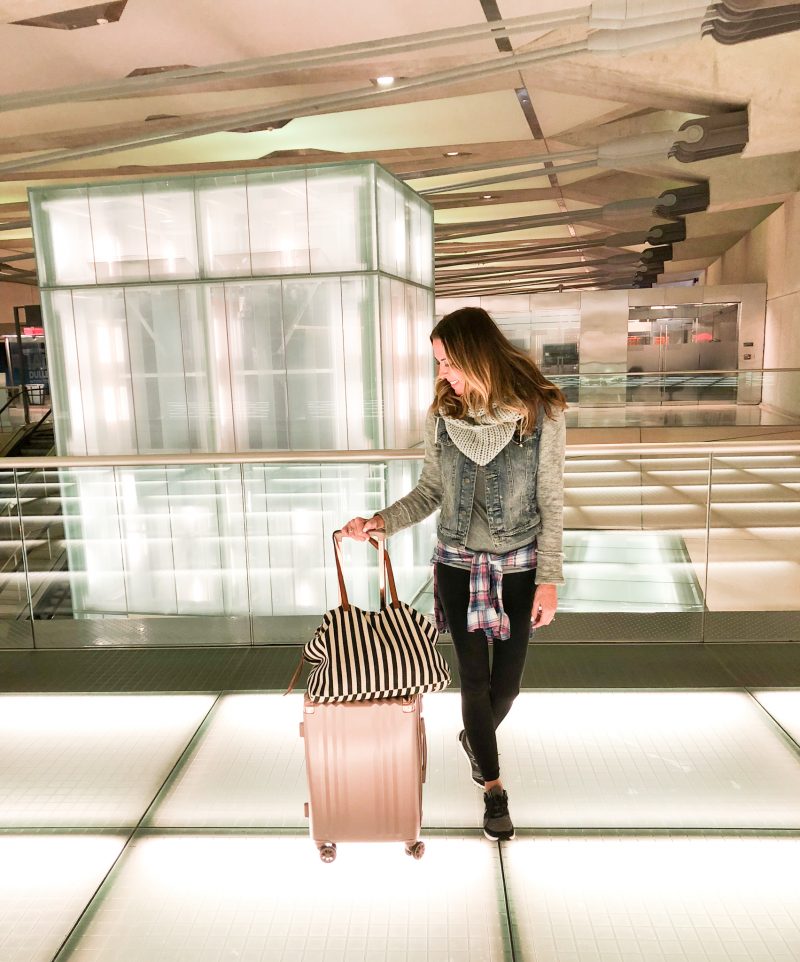 Traveling home is always bittersweet. Mores so than ever because it was a respite from all that we have going on and much-needed. I am so grateful we followed our hearts and took the week to make some happy memories.
café du parc (willard hotel)
So while I am not sipping coffee in a fancy café this morning, I am grateful to be home safely and sipping coffee in pajamas. I am a bit overwhelmed at the quiet. It tends to bring on the sadness. But scrolling through our photos and reminiscing about the week is good medicine! I plan to be back in full force with the blog this week so be sure to stop by. I will recap our entire trip later this week. So many of you are planning a similar visit so I will share our itinerary.
Good luck getting back into the swing of things this week, friends. Remember to give yourself grace if you don't quite have a spring in your step yet. xo
*Please know that blogging seems very insignificant amidst world news. My heart is aching for the women and children and all those who lost their lives in Syria. I can not begin to imagine the suffering and fear.