Good morning!! How was your weekend? I have to admit this post is going up super late this morning because I overslept. That never happens but apparently I needed it. But now I want to get those morning hours back. Does that ever happen to you? Imagine how much laundry I could have completed by now. LOL. In any event, I have our Monday Morning Wrap-Up for you so let's get going.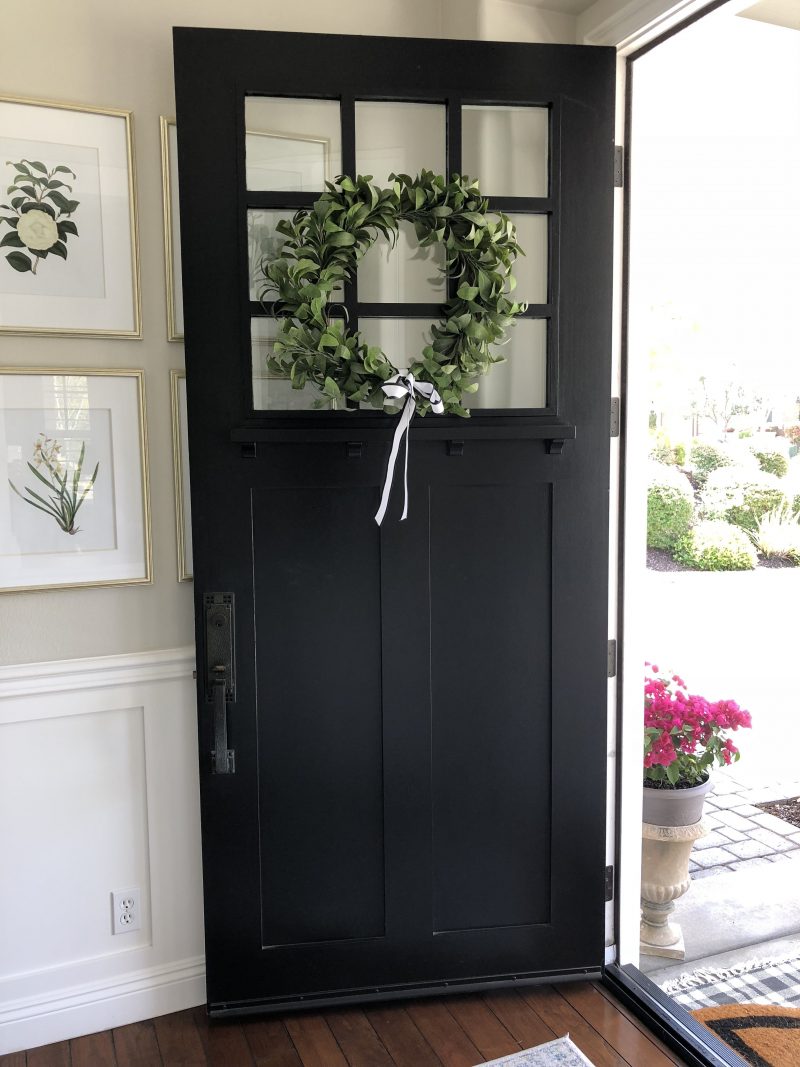 Our McGee & Co. wreath arrived and I love it. It's perfect on our black door. I may have to look into a different bow as this one blows around constantly because we get a breeze on the porch. Maybe I need to go back to a wired ribbon.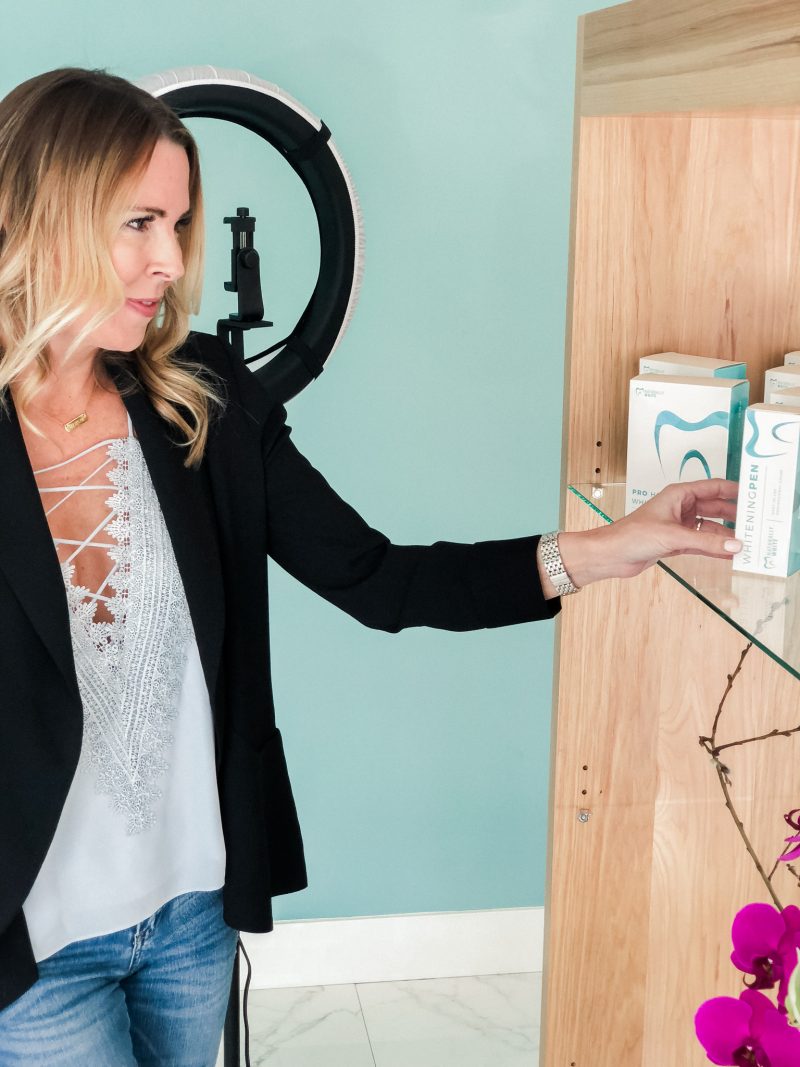 tank top | blazer | jeans | handbag
Last week I was invited to pop over to Naturally White in Corona Del Mar. What a beautiful office. Do any of you ever whiten your teeth? I just use the whitening toothpaste because the typical whitening systems give me to much pain. I must have the most sensitive set of teeth ever. So trying a natural alternative was speaking my language.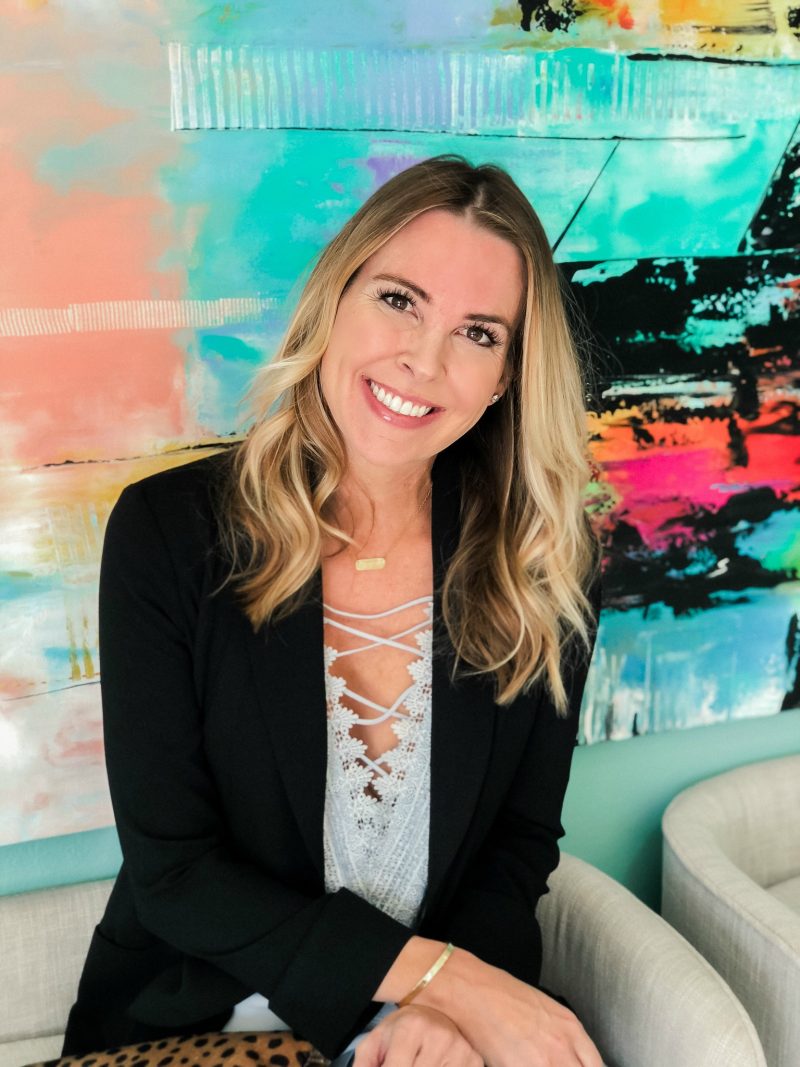 If you are interested in learning more you can check out their site. The process took an hour and I saw immediate results. They were even whiter the next day.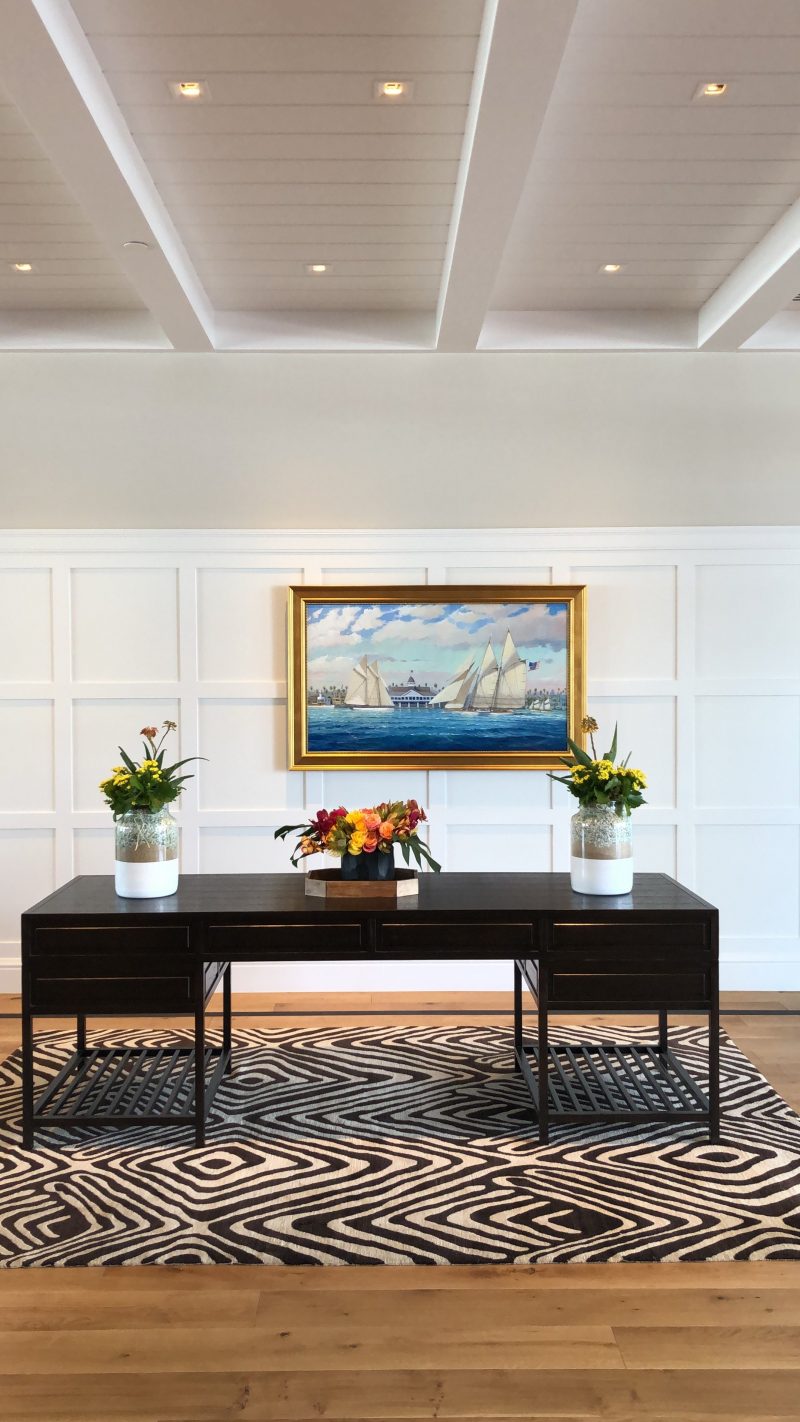 This past weekend my husband and I snuck away for his birthday celebration. My sister took great care of our children so we could exhale and relax. We stayed at the brand new Lido House in Newport Beach. I can't wait to share more with you. It just recently opened and is truly beautiful. No travel time extended the vacation and was perfect for us this time around.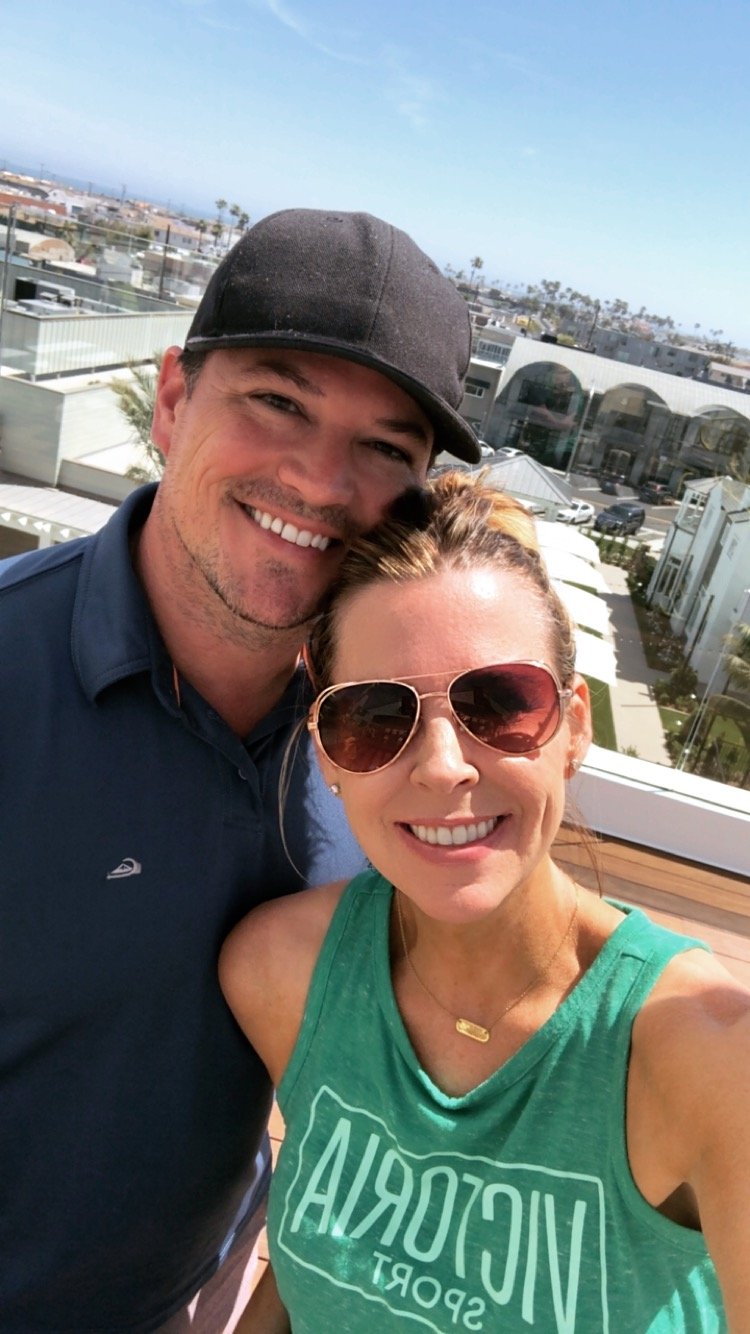 I'm so bummed we only have two photos of us from the entire trip. I guess that means we were so in the moment we didn't stop to take them. Although I really am bummed we didn't take more. I am beyond grateful for this man in my life. I couldn't ask for a more loving and supportive partner in life. He is one of the good ones and deserved a weekend of celebrating. This was right before a walk to the beach. The hotel also offers bikes which we used a couple of the days. I wore these to workout each day and they are restocked. LOVE.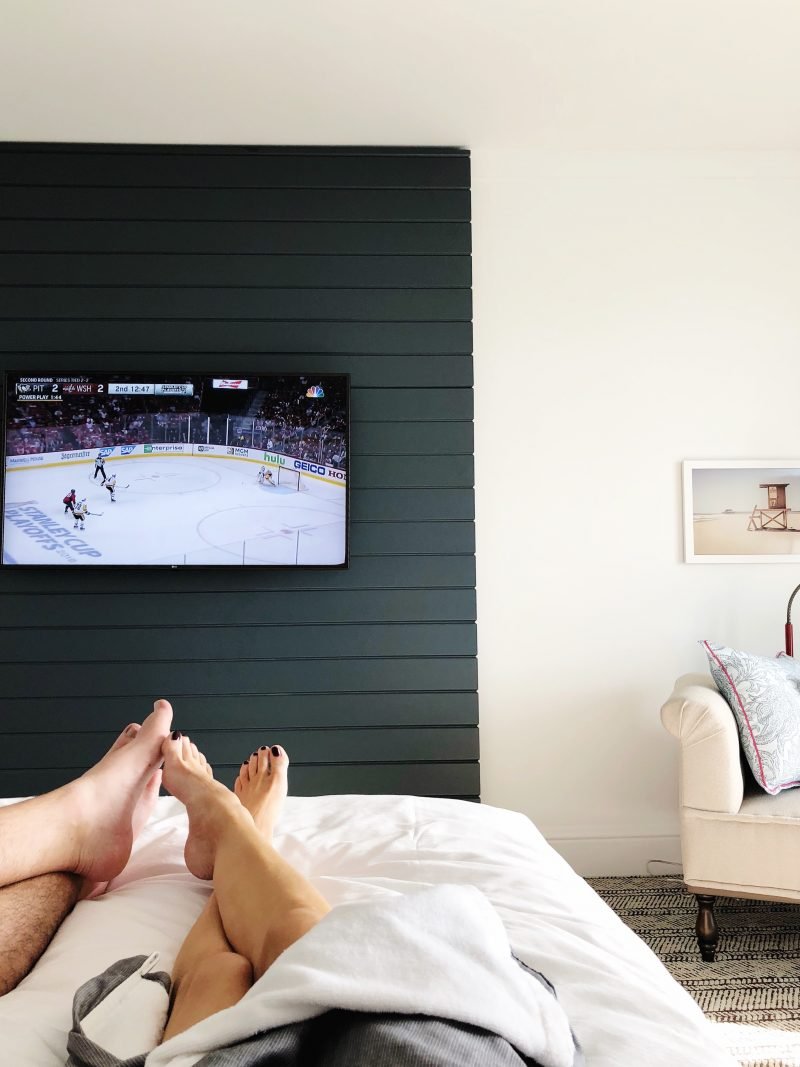 Ummmmm. This is the other photo we have of us. LOL. But if any of you have husbands who are sports fans you can relate to this. Of course watching the Penguins hockey play-off game was on his wish list. So we decided to have appetizers and relax in the room. Sadly they lost but he rallied and we still went out for the night. And I suddenly want to install navy shiplap somewhere in our home. My wheels are turning. Thinking my son's room or bathroom. Stay tuned.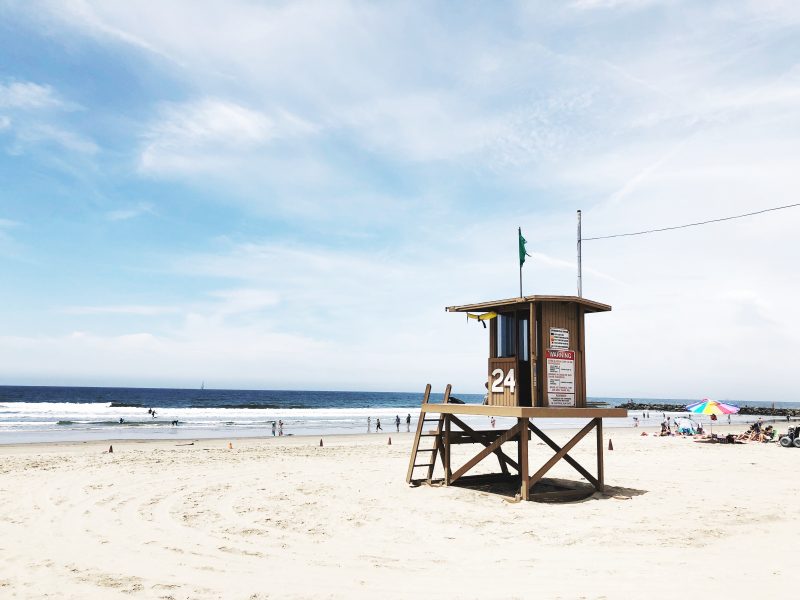 We spent a good amount of time down on the boardwalk and at the beach. We hit up all the spots we used to go back in our dating days. It brought back so many memories. I stopped to snap this lifeguard tower. My daughter's birth date is the 24th so I thought it would be fun to have this framed for her room. She is our beach baby.
I better get serious about my to-do list or the family won't be eating this week! It's time to do some serious meal planning. Trying  to find a new recipe or two. If you have tried something great lately, let me know about it in the comments. We are in another rut. In other news, I have a really fun post coming up tomorrow that I am putting the finishing touches on so be sure to check back.
Enjoy your Monday. Let's do this! xo