Good morning. How was everyone's weekend?  Are you in back to school mode yet? Ours weekend is still going which you will see below. So much of the west coast is suffering due to the fires. God bless the firefighters who are battling such dangerous conditions. We are all hoping and praying for an end to all of the fires. In other news I wanted to pop in for just a bit and say hello to let you know what we've been up to with our Monday morning wrap-up.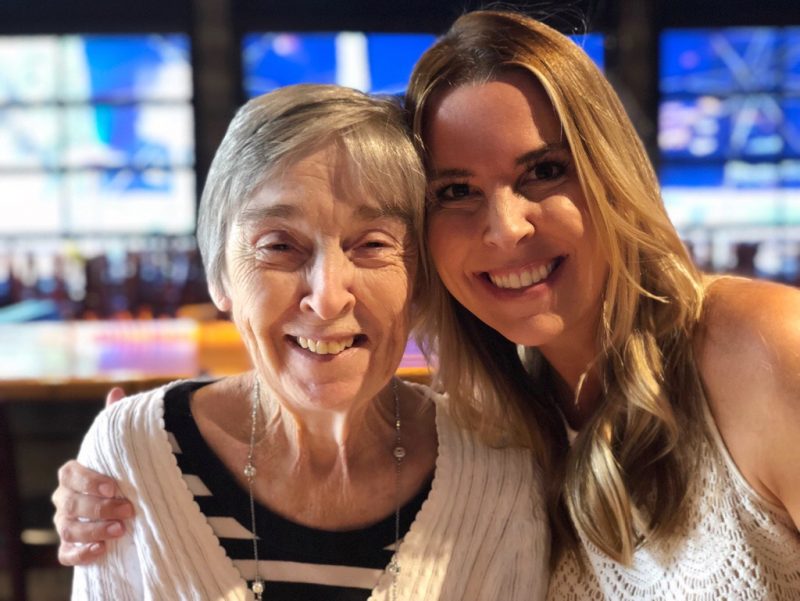 I was so touched by all of the comments on the Alzheimer's Q and A post. Thank you for all of your questions. I will add to that post with more questions and answers very soon. This sweet lady has been full of joy lately. Can't ask for anything more.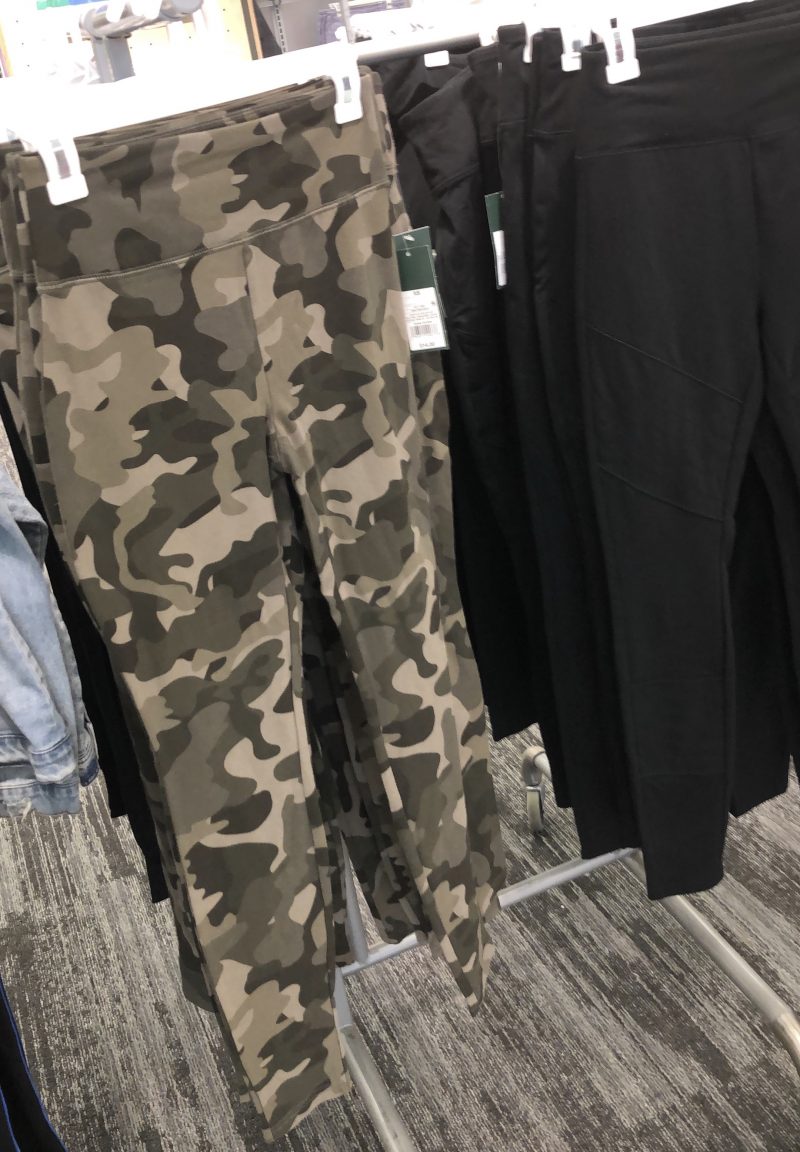 On one of our latest shopping trips, my mom and I spotted these. Aren't they cute. I wish I had picked them up. A reader told me she bought them and wears them with an oversized sweater. Great look! And at only $14 you can't beat it.
WHEELS UP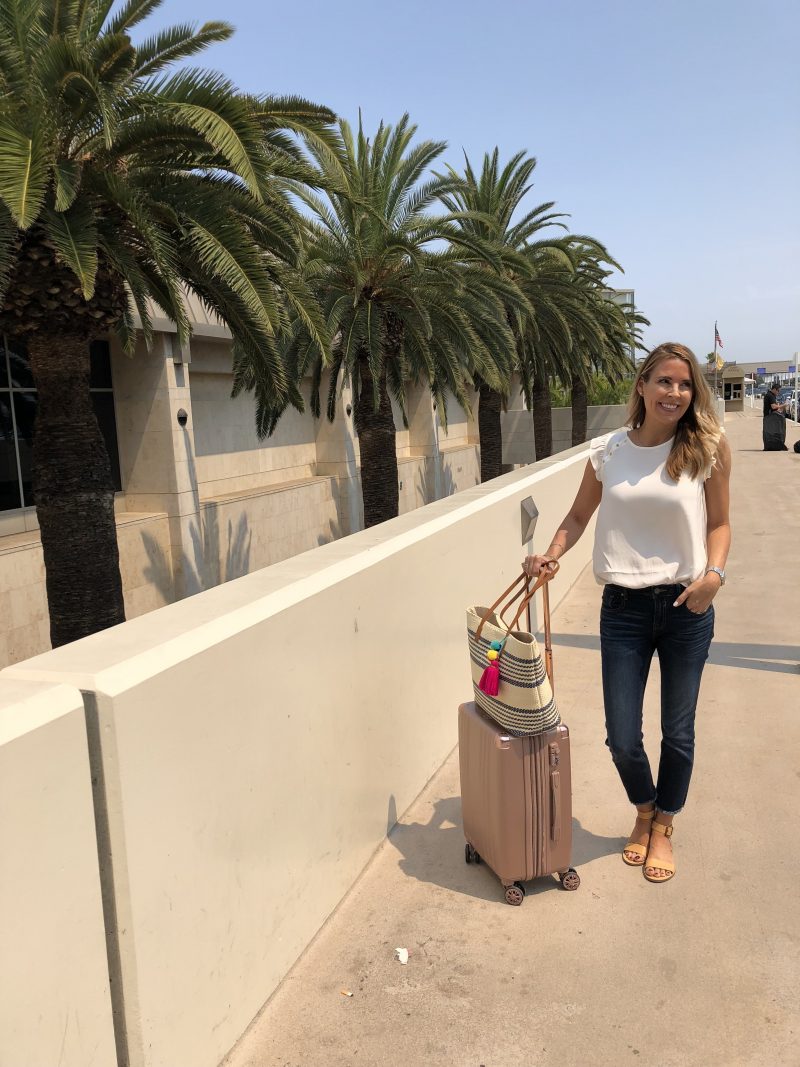 jeans | top | sandals | tote | suitcase
We snuck away for one last adventure before school resumes. We've been gone for a few days now and hate to see the trip end. It's been glorious exploring a new area and spending time with family. Although my family may have officially fired me from planning any more trips. There's a slight chance I screwed up on our plane tickets and had none of us sitting together. Things ended up working out but my future as a travel agent does not look bright!
UNPLUGGED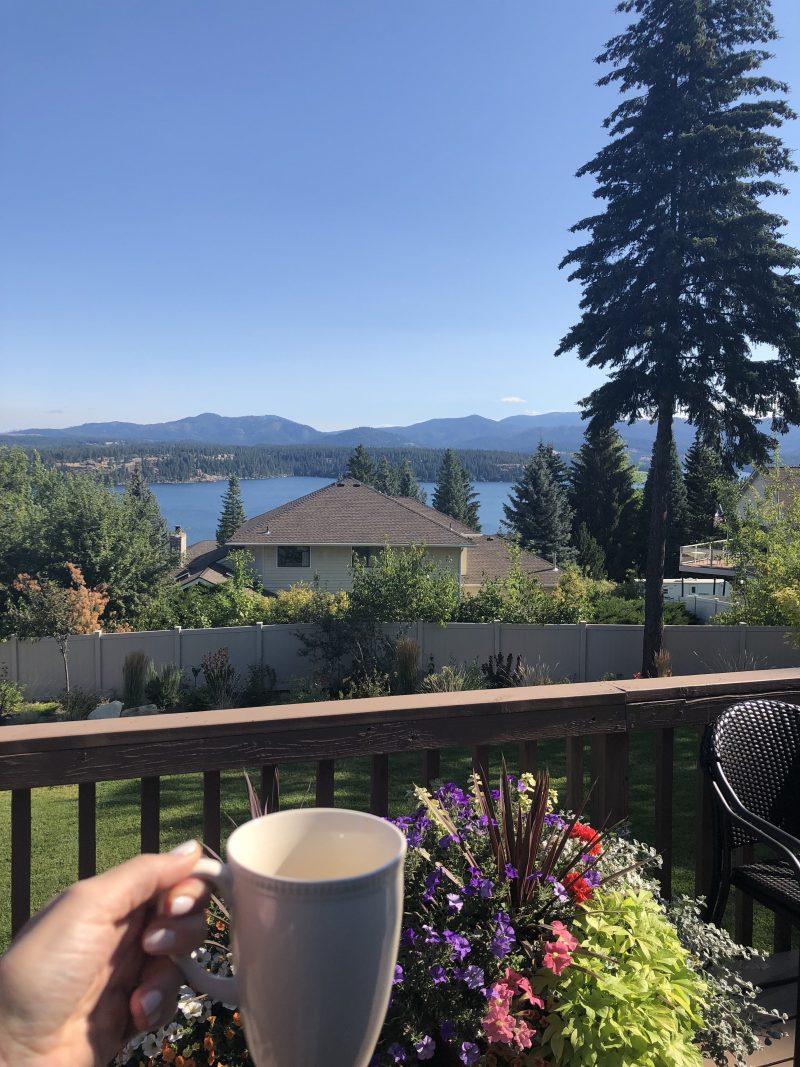 This has been our view for the last five days. Any guesses where we are. We've been soaking in this time to unplug and enjoy life. It's been so much fun for the children and a nice way to slow down before things get hectic once again.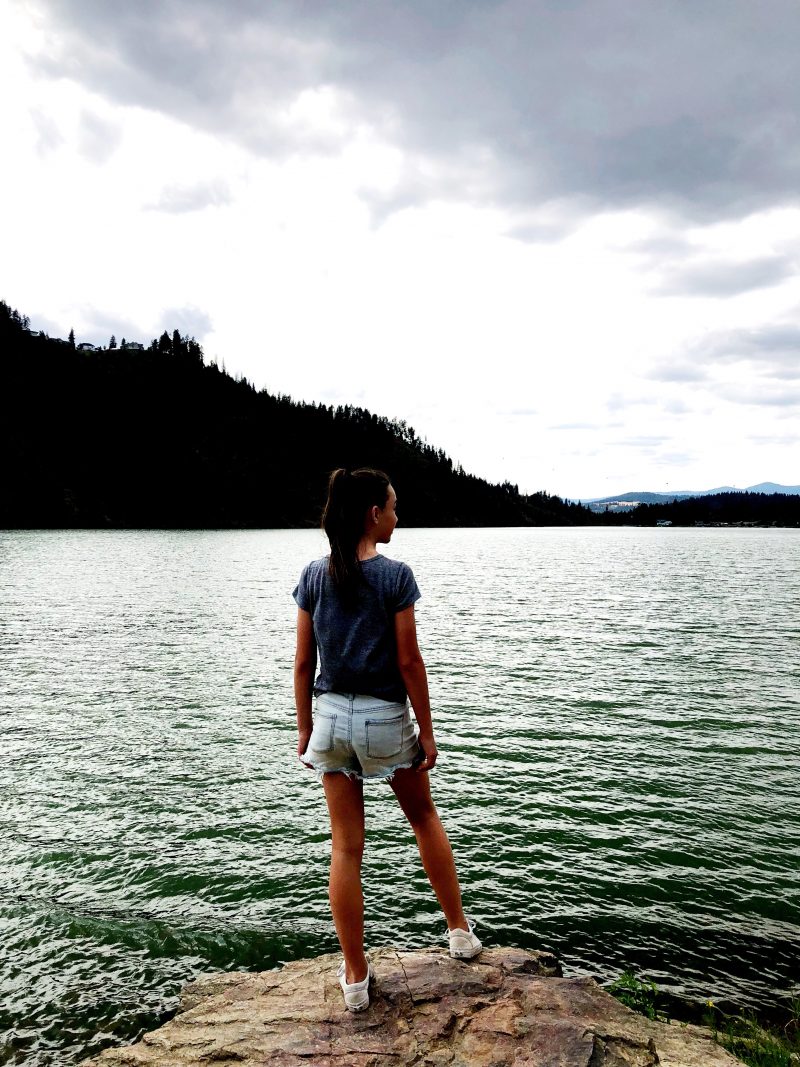 On this particular day we were the only people at this lake. So peaceful and beautiful. Skipping rocks and together time as a family. Nothing better.
TRAVEL STAPLE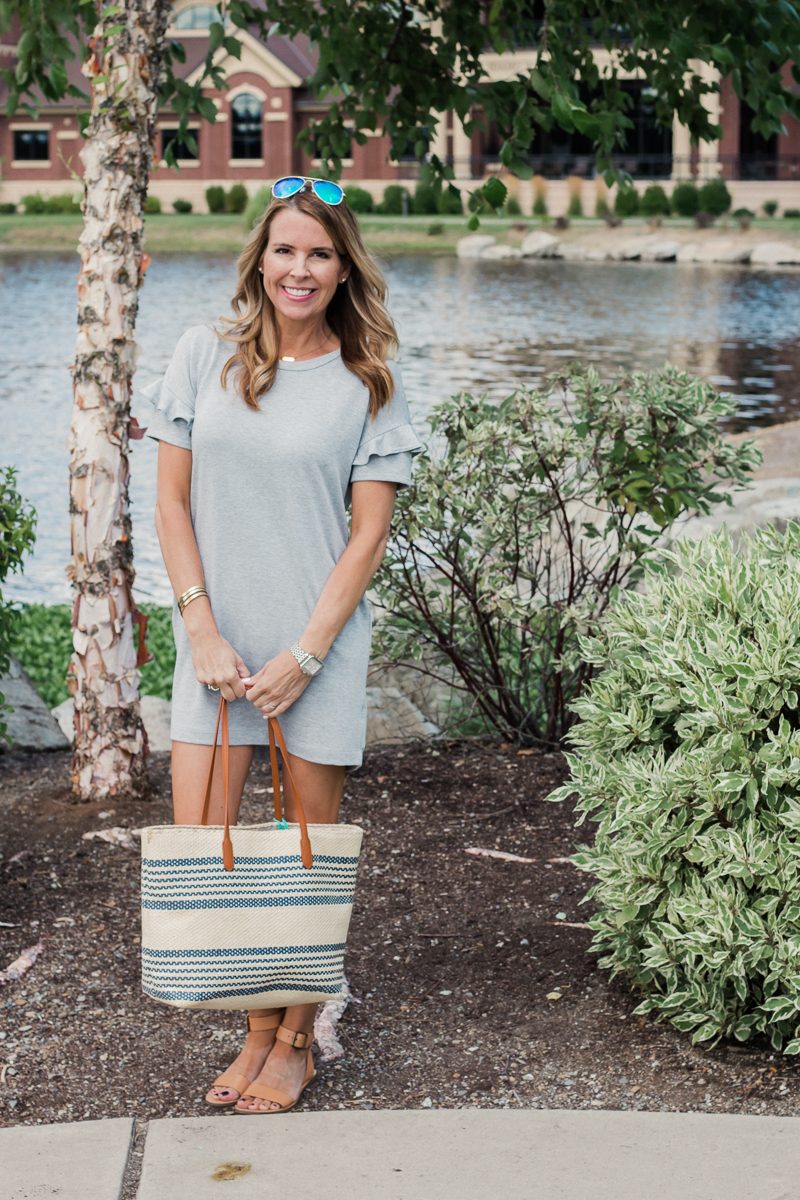 I always travel with this dress. So comfortable and easy to wear. Plus it's only $39!
SWEET WORDS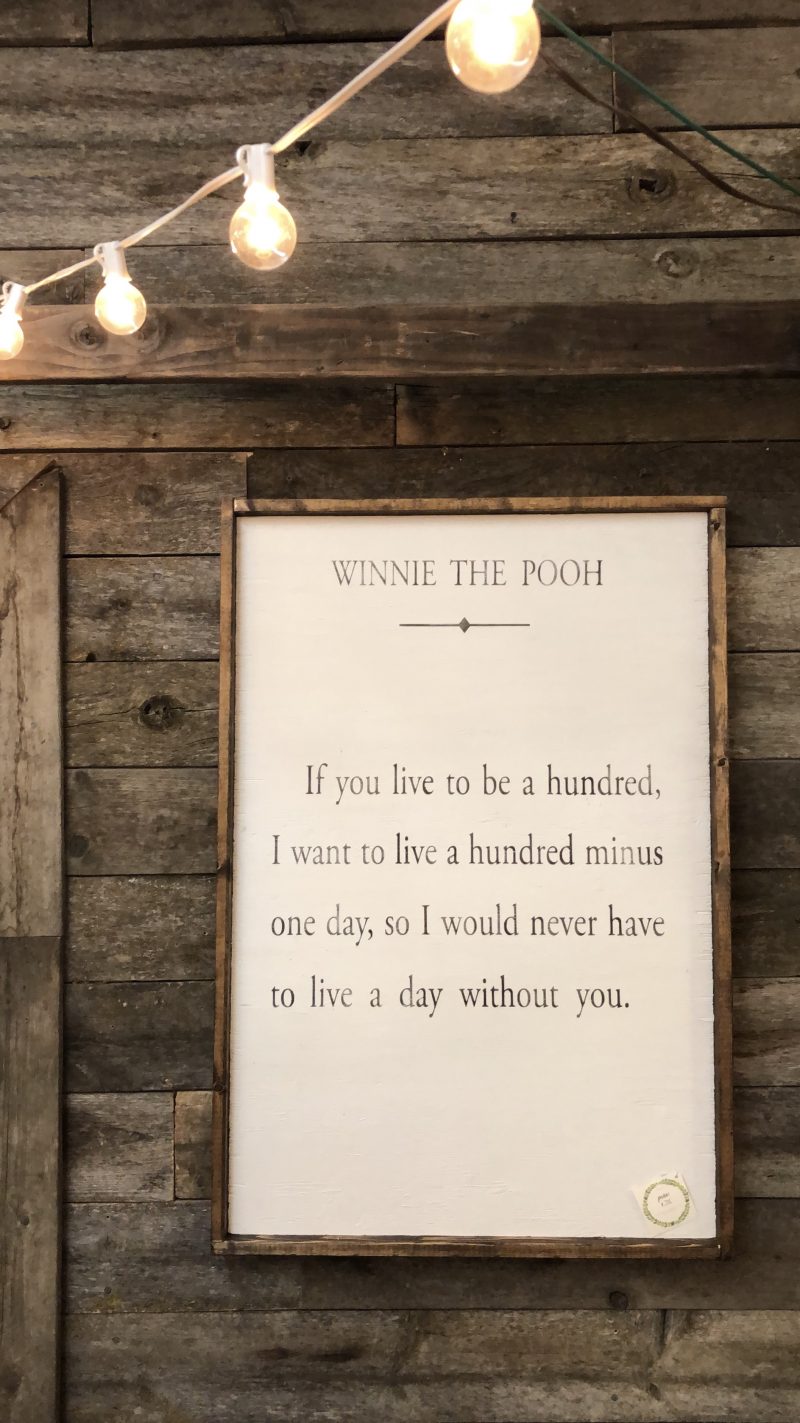 While traveling we popped into a darling store and this tugged at my heart. Good ole' Winnie the Pooh. So sweet. Not to mention the cafe lights strung across the reclaimed wood. Such a great look.
OUTDOOR INSPIRATION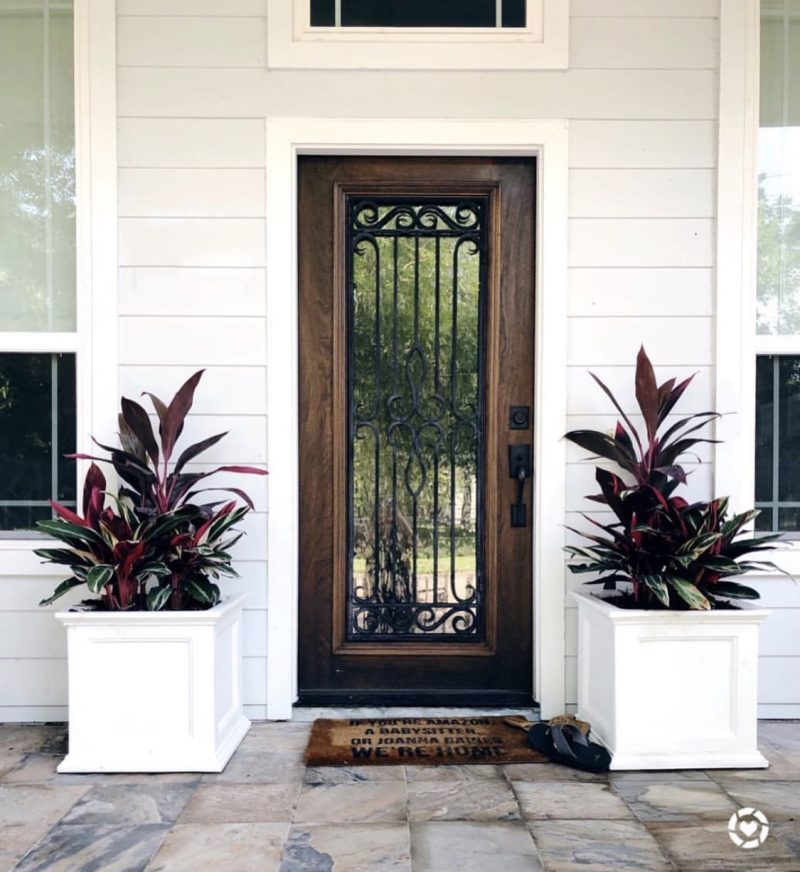 Lastly, I need to leave you with some serious home inspiration. When I came across this photo of Veronika's front entry my jaw dropped. I love everything about this. So well done. We need planter boxes like this at our front door. They are so clean and pretty. Now if I could only keep the plants alive we would be in good shape.
Off to savor the last moments of our trip. Hope you all kick off Monday on the right foot. Enjoy the day. I'll be back with a full wrap up of our vacation destination very soon.