Good morning! How is it Monday already? Spent extra time snuggling with my little boy this morning because it's the last day of summer for us and he is not exactly jumping for joy. It's been a good couple of months. Despite missing my dad like crazy, we have enjoyed travel, the beach, a couple of camps and just good ole' fashioned down time. Much needed. This weekend was especially nice for filling up on sunshine and family time.
We are appreciating these roses because the rest of our colorful blooms didn't survive our summer heat wave. There is something about golden hour and these roses that bring us such joy. We will wait until Fall is in full swing to replant the other areas in our yard that need flowers. They will have more hope of thriving if we wait for the heat to go away.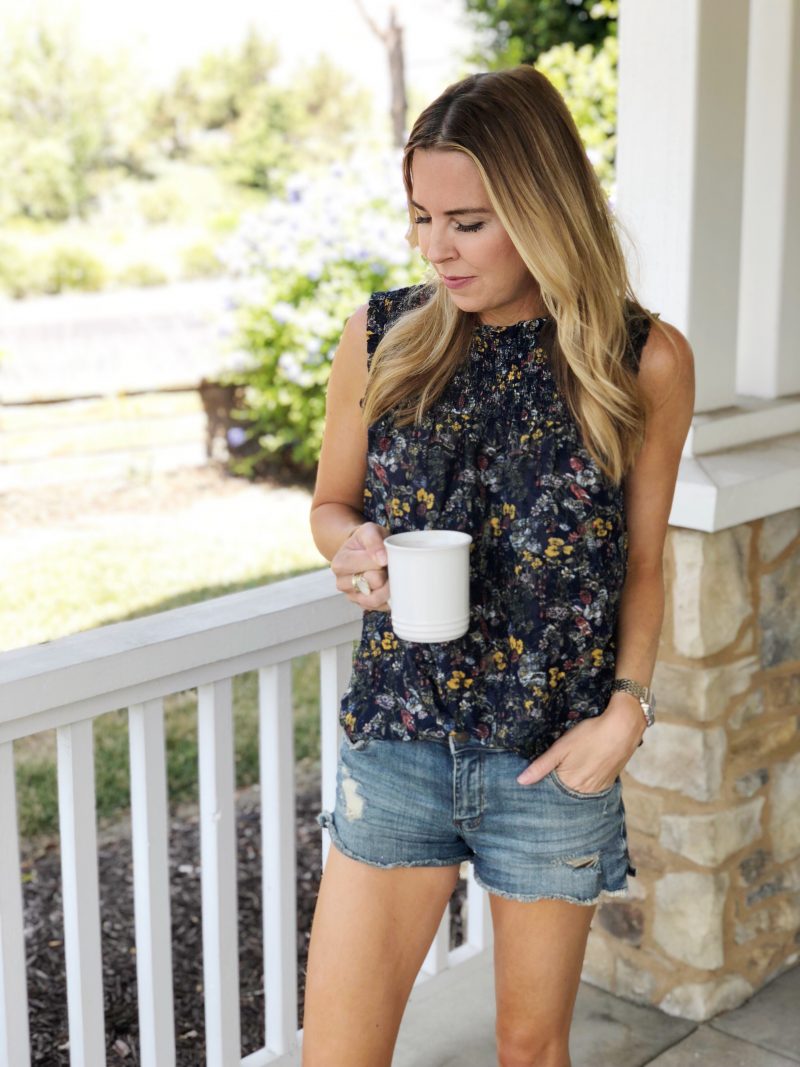 This porch has been a place of major procrastination and relaxation lately. Second cups of coffee and talking about our day. I will miss these lazy summer mornings but anxious to get back into a routine.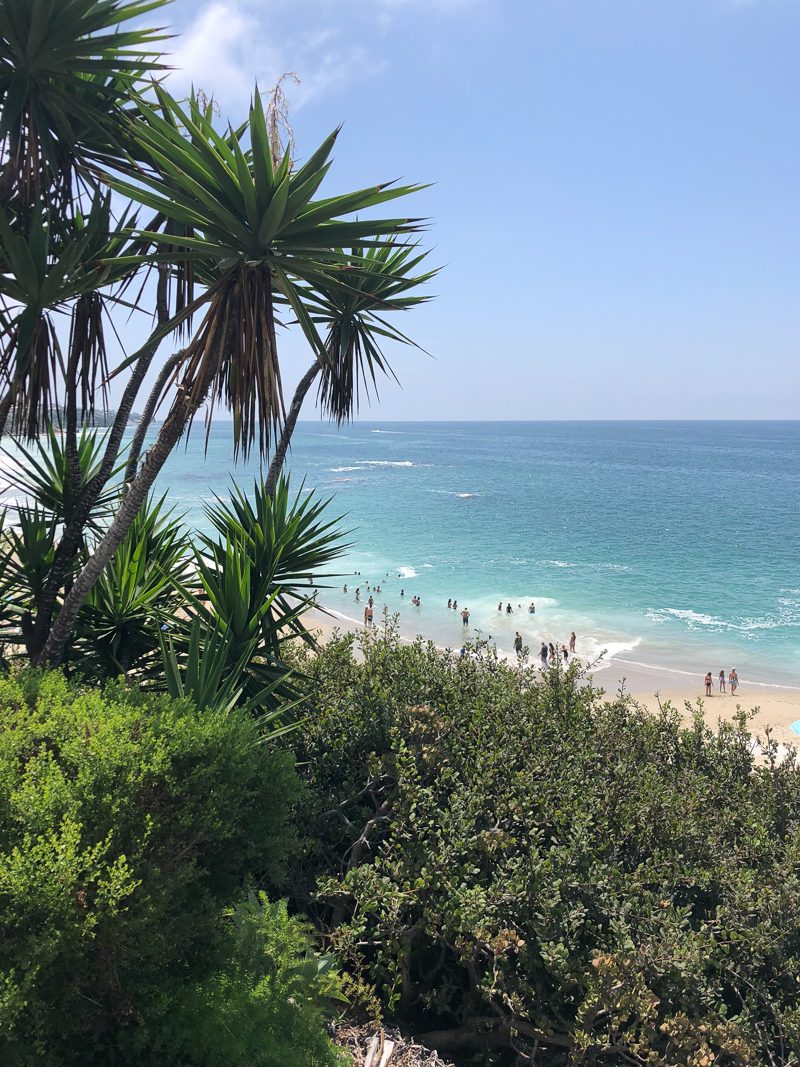 The beach has been so beautiful lately. Laguna Beach is our family favorite. I recently took my daughter and her friends so they could body surf. I always know it's summer time when I have a car full of sand. Time to clean it out, I suppose!
Before hitting the beach, we took the girls to Urth Caffé. A fantastic breakfast spot if you are looking for one. Once you order at the counter they will give you a number so you can go find a seat. It's adorable inside but the patio if our favorite.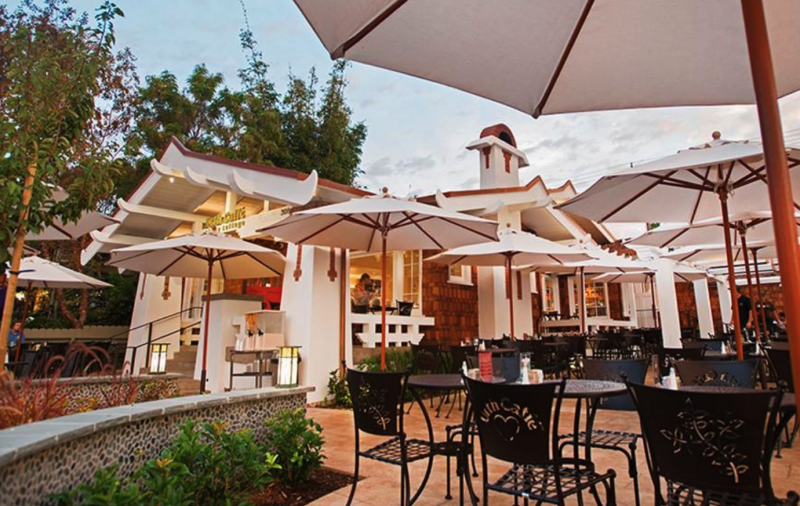 photo via urth caffé
This is the Laguna Beach location. For locals, it was preciously known as The Cottage. It's right across from Las Brisas (another favorite).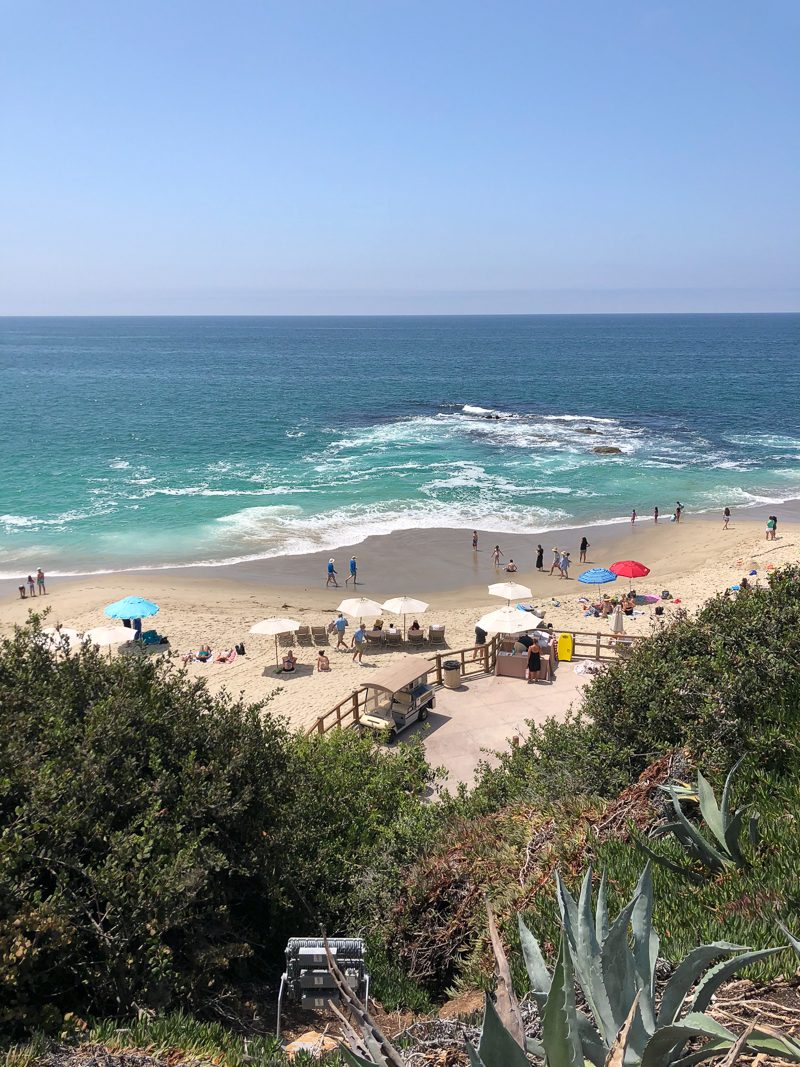 Don't tell the kids but I am so looking forward to taking my chair down to the beach while they are in school. Just to sit and read and not being doing a head count in the water for hours on end! I am always so nervous watching the kids so mama needs an hour or two to just sit and relax. Anyone want to join me?!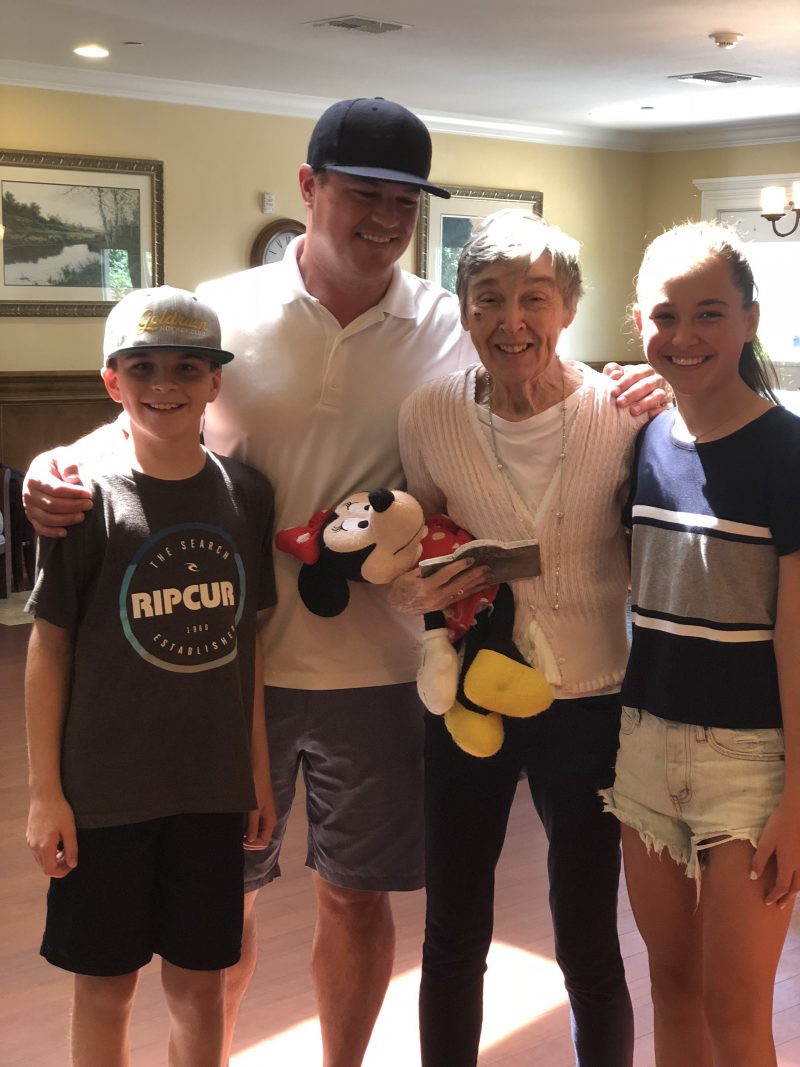 One of the things I loved most about this summer is that these two kiddos wanted to go with my husband each Thursday to visit my mom. It's not always easy so I really admire these two and how much love and compassion they show her. It's special to watch. Just can't believe my daughter is now almost as tall as her Grammy. Time flies.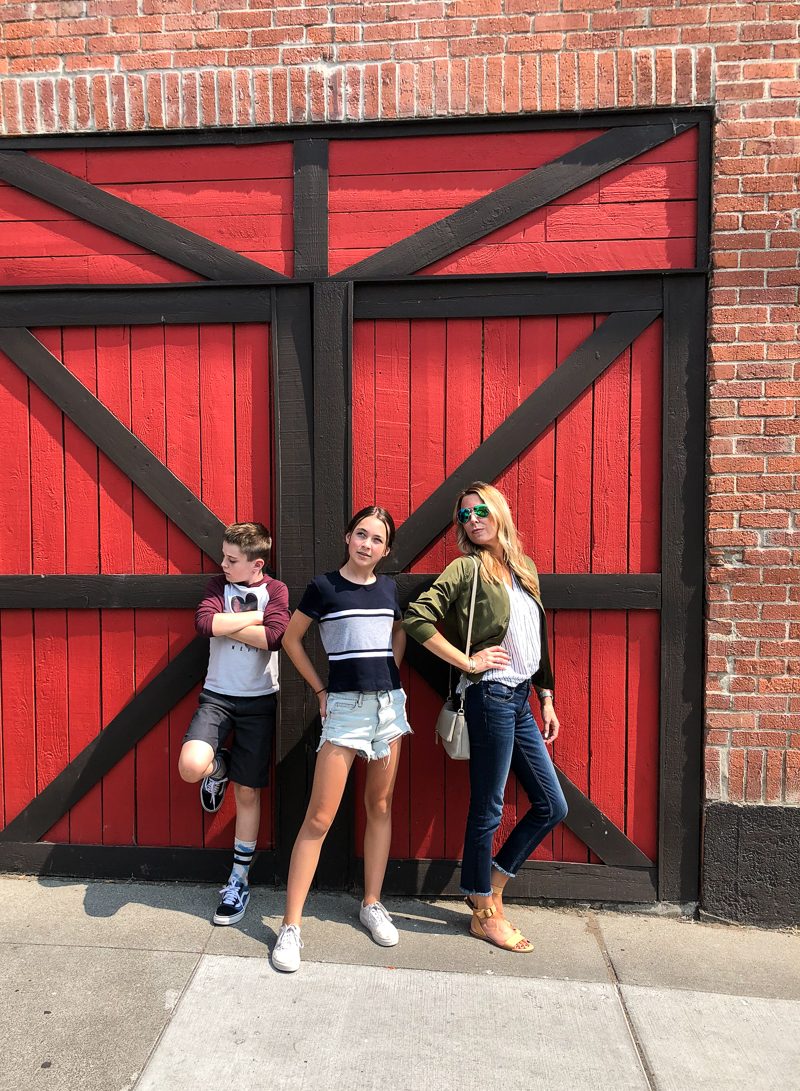 Sometimes we can't help ourselves. LOL. This cracked me up. We passed this door and the blogger in me said, "This would be so cute for photos!" Two seconds later these two were striking poses. While I am 100% sure they were mocking mommy, I have to admit it was pretty darn funny. Love this crew.
Make it a great day, friends. I know many of the little ones are back to school today so I hope it's a fantastic first day. We will be making our traditional rainbow cake. My son suggested me do something MAJOR today because it's the last day of summer. Umm. I'm scared to ask what he has in mind. Wish me luck.
See you back here tomorrow. xo