Good morning! I hope you had a lovely weekend. Ours was a great mix of being productive and enjoying time doing things we love. I think it was Chip Gaines who said you should live every day like a Saturday. And by that he meant put in the time doing the chores and working hard and then savor the time relaxing and doing fun things. It just feels so good when you can do that. There is something to be said for earning your down time. Here is a look at our Monday Morning Wrap-Up.
FIRST DAY OF SCHOOL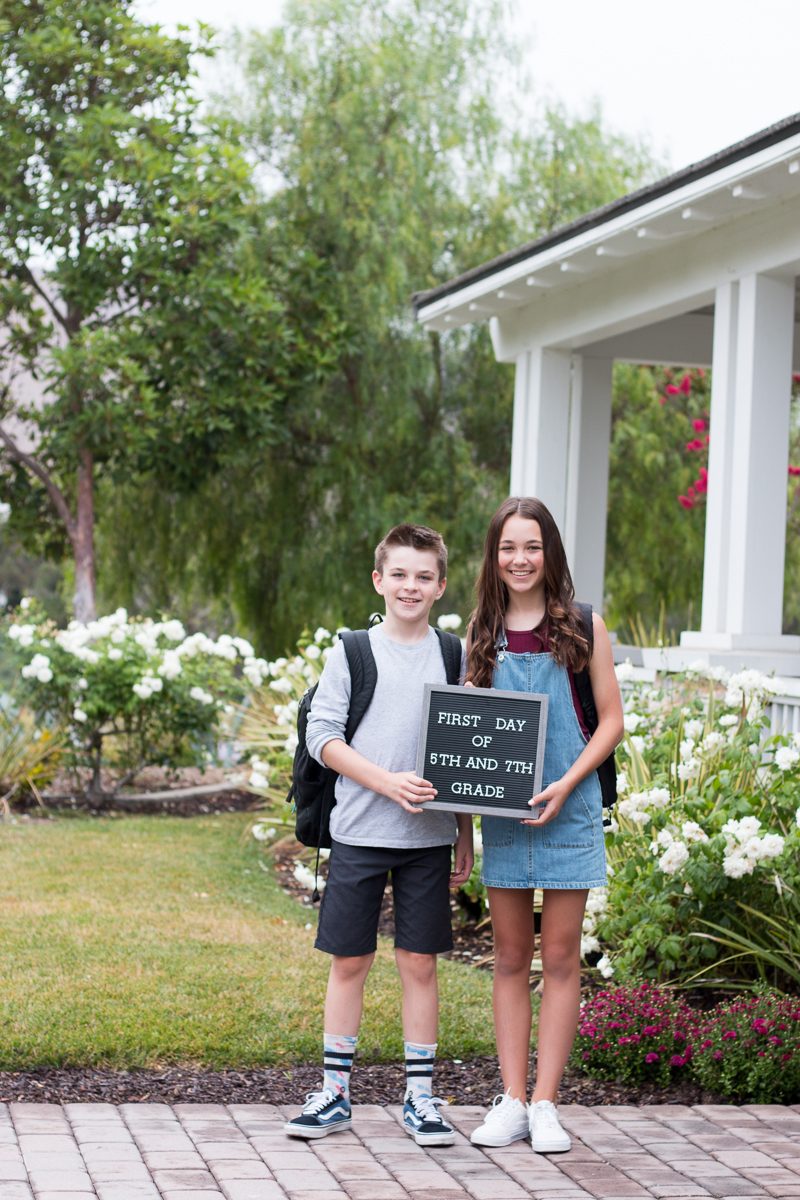 Last week we sent our babies off to fifth and seventh grades. Not sure how this happened. They were just toddlers. I am so proud of these two. They work hard and smile all the time. I am so thankful to be their mom.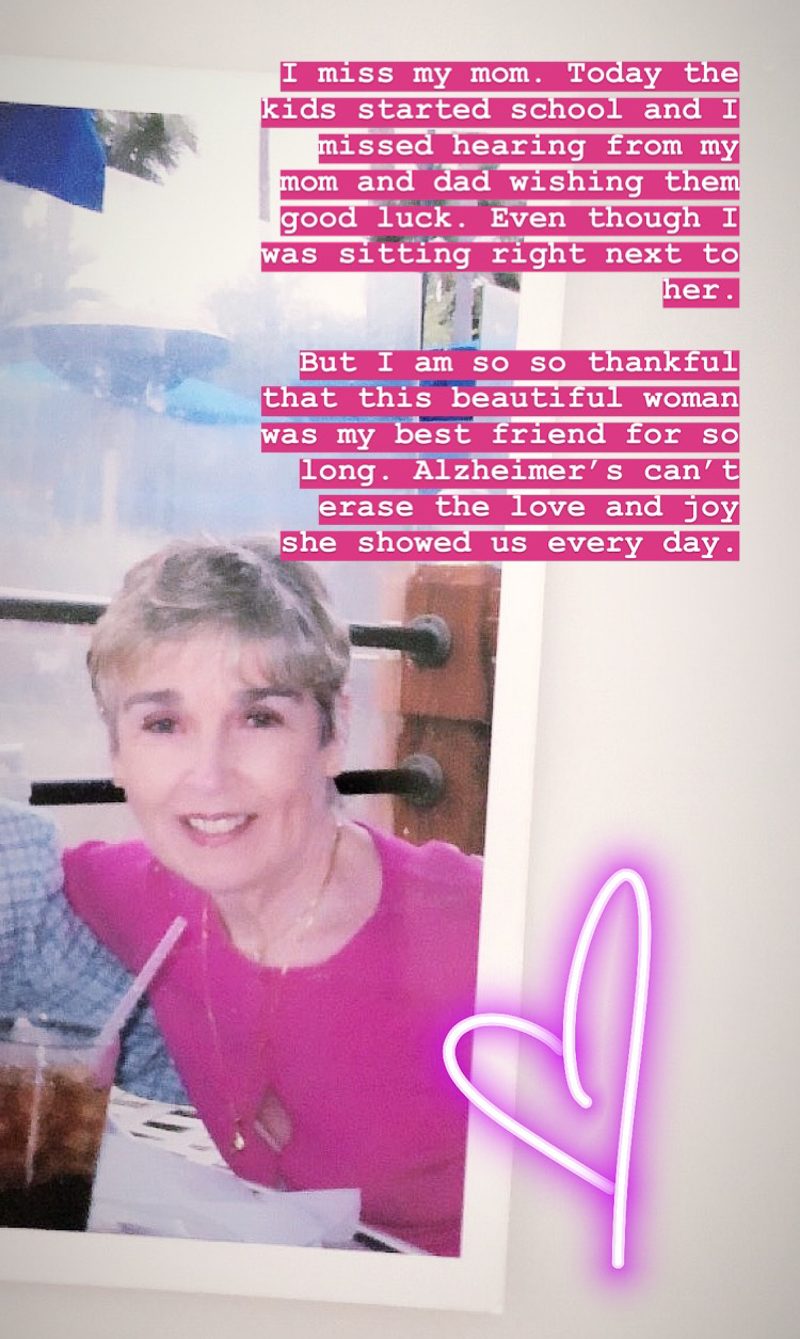 Speaking of moms, I miss this version of my own. I am so grateful for the years she sent me off to school on the first day and greeted me with a huge smile when I got home. The best of the best. Beautiful inside and out. If you are curious about our journey or walking your own with Alzheimer's you can read more here (includes frequently asked questions and resources).
TILING PROGRESS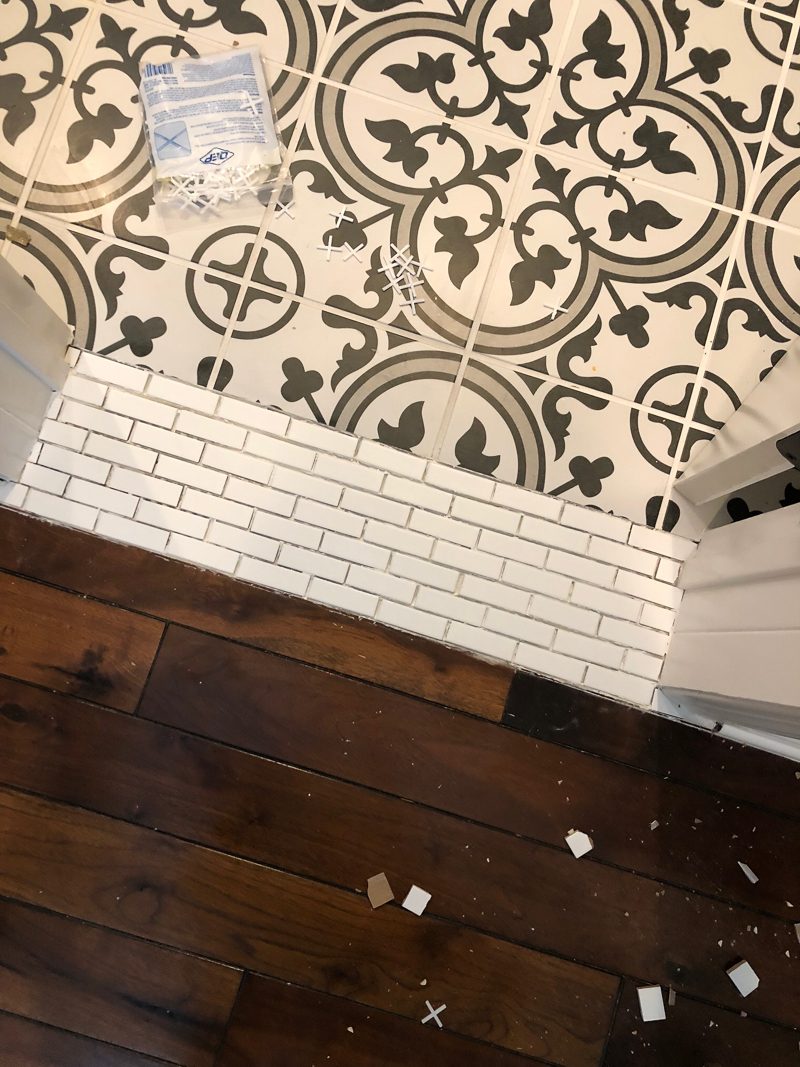 One of the chores we knocked out this weekend (and by we I mean my hubby) was tiling the threshold to our pantry. If you remember, our pantry was part of our garage so a wall existed in the threshold. Because it was a wall, it is larger than any standard threshold piece you can buy so it needed to be custom. Our wood floors are no longer made so we needed to get creative. We finally decided on a small subway tile. It needs to set before we can grout but so far I am loving the way it looks. And it always feels good to check something major of the list.
FRIDAY NIGHT FUN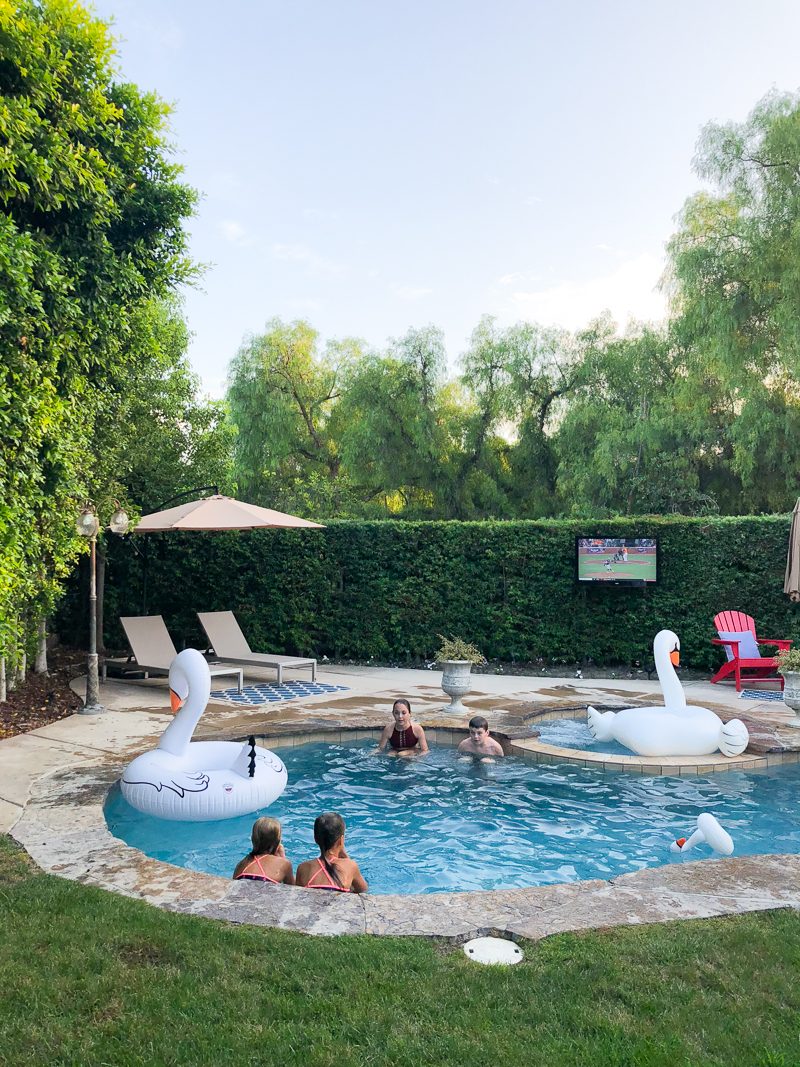 Dear friends of ours had us over on Friday night to swim. These children have known one another since they were born. Definitely feels like family. They are going to different schools this year so we love any time we can get this crew together. And talk about yard envy.
SERENA & LILY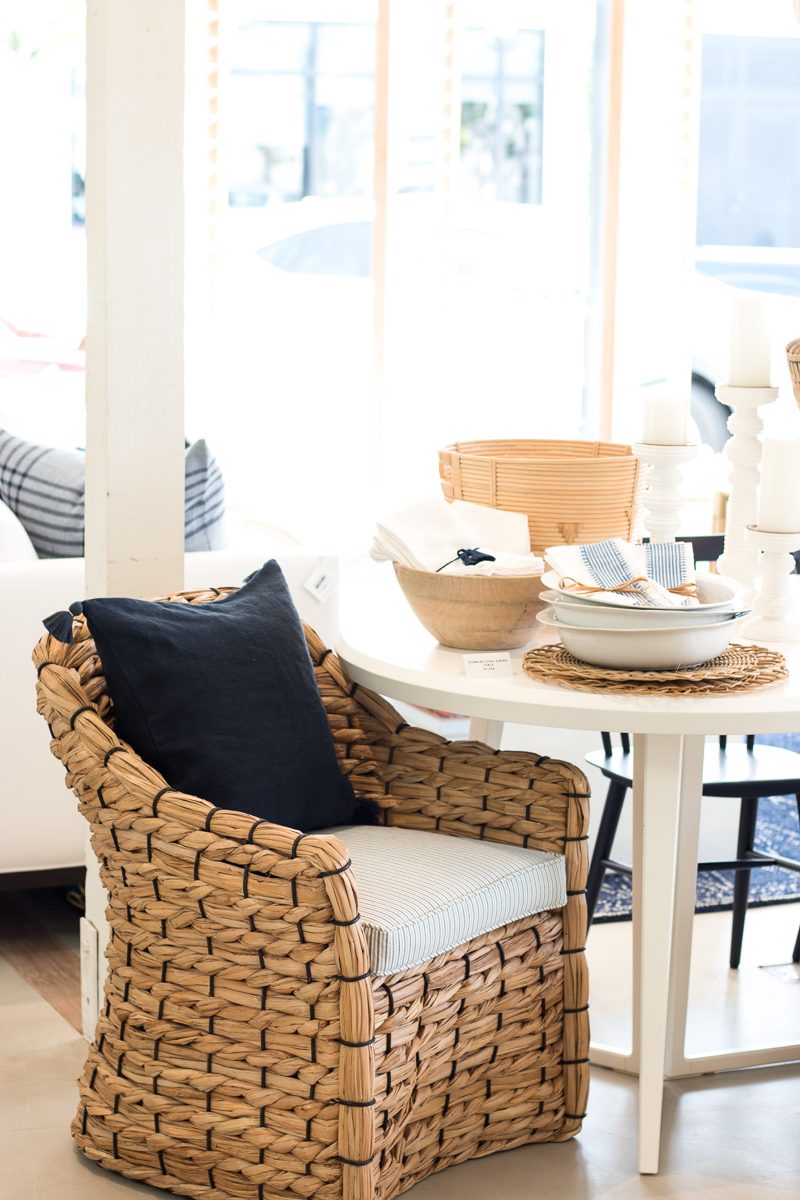 My friends at Serena & Lily invited me to tour the Newport Beach store to check out the new finds for Fall. Every single piece is beautiful. This is one of my favorite stores and while it is a very high price point, you never know what trends or ideas you can put your own twist on. Here are some of my favorite looks from the store.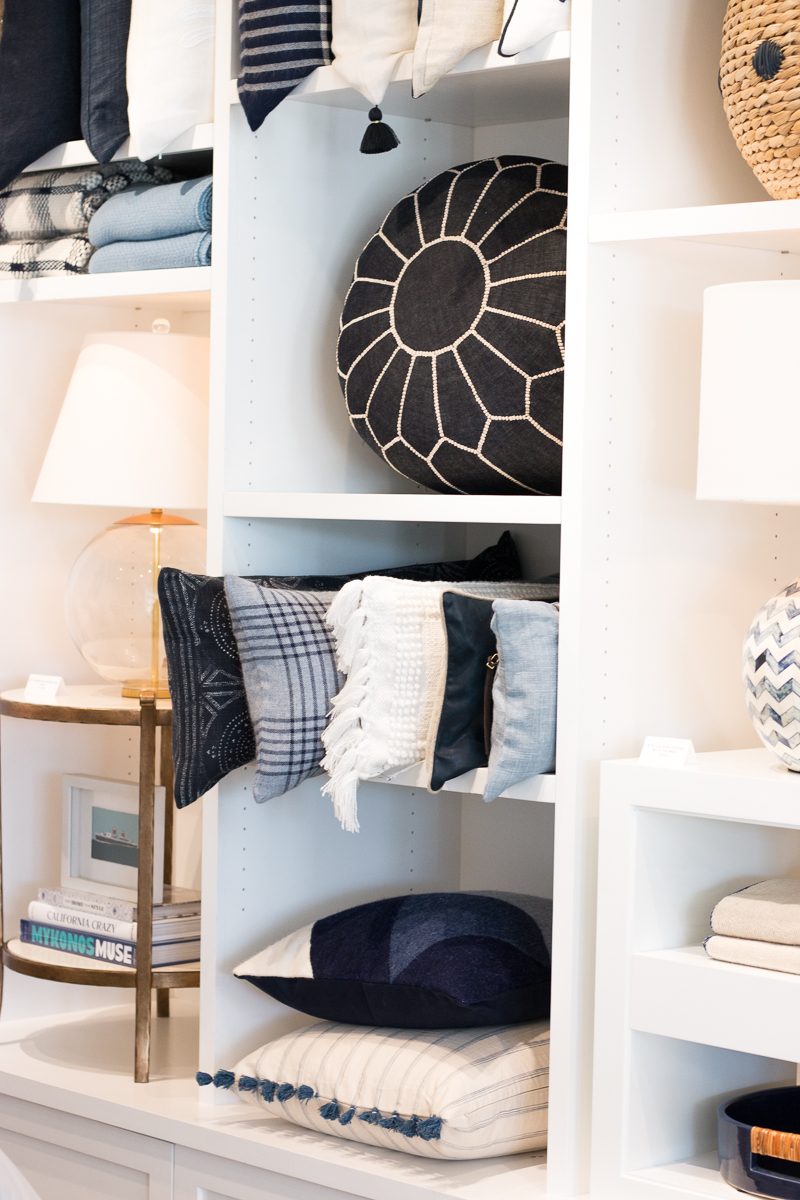 love this basket – 3 sizes available and makes a great statement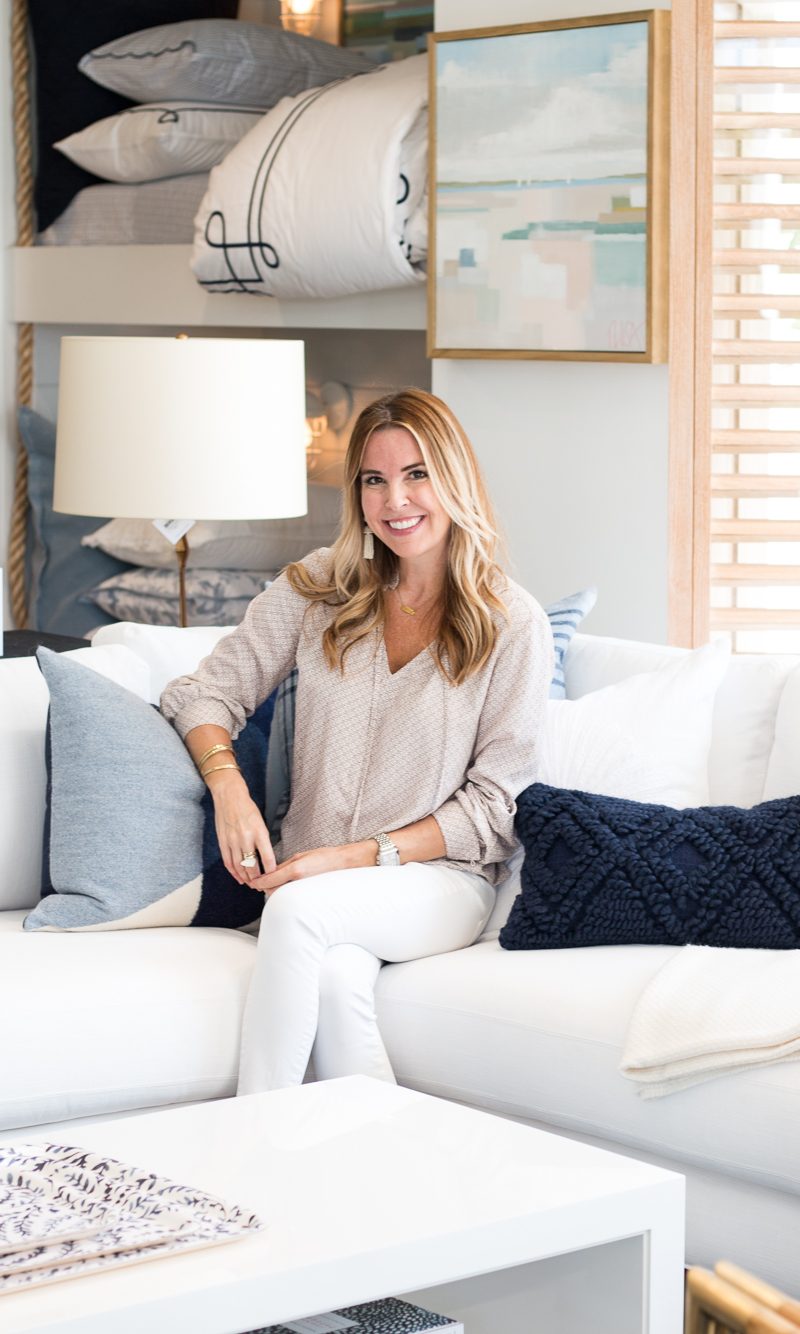 my blouse | white pants | earrings |  flats
So many great new pillows and I love the navy and white combo. Thank you, Serena & Lily, for such a fun day.
TARGET FIND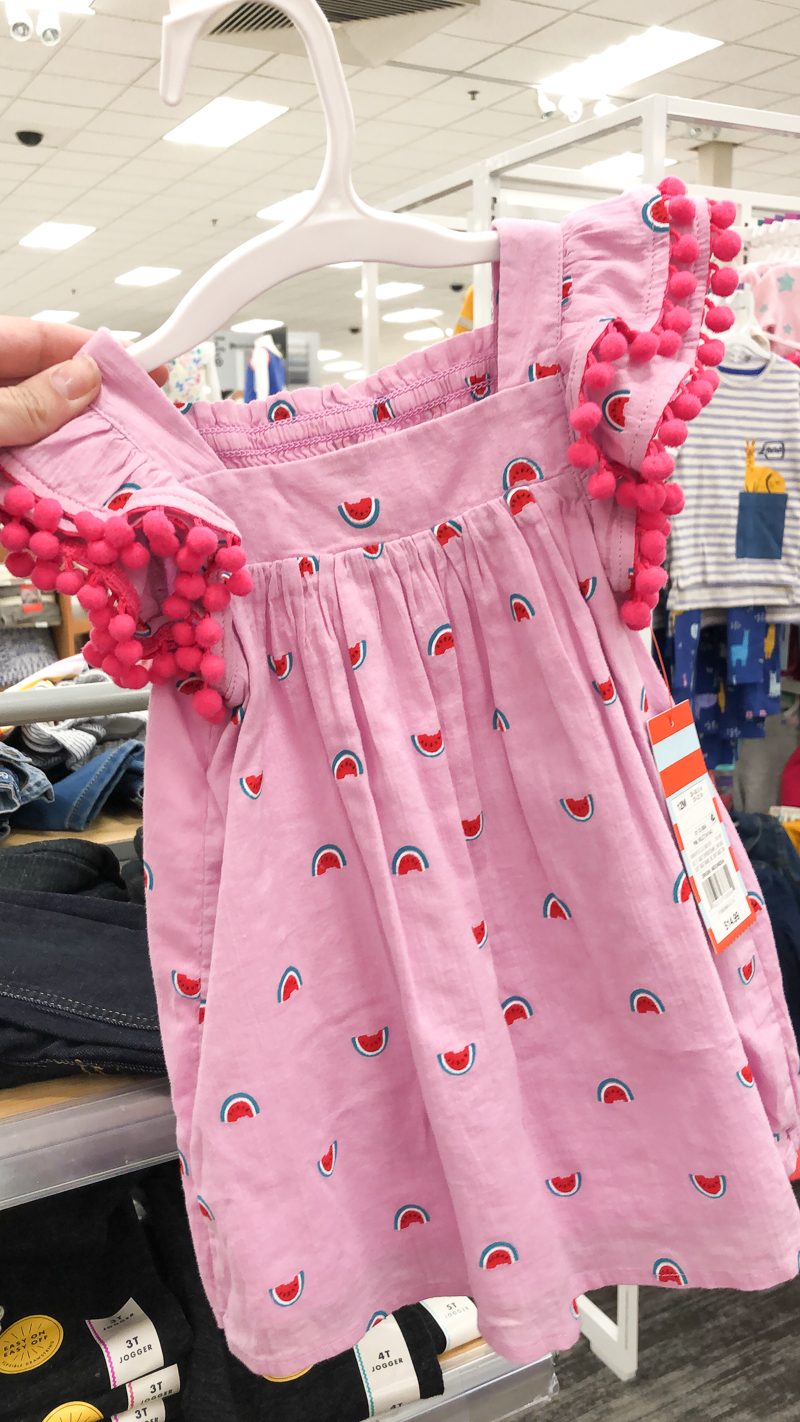 When my mom and I were shopping at Target we spotted this watermelon dress. If I had a little one running around, I would have bought this. It's soooooo cute.
RECIPE LOVE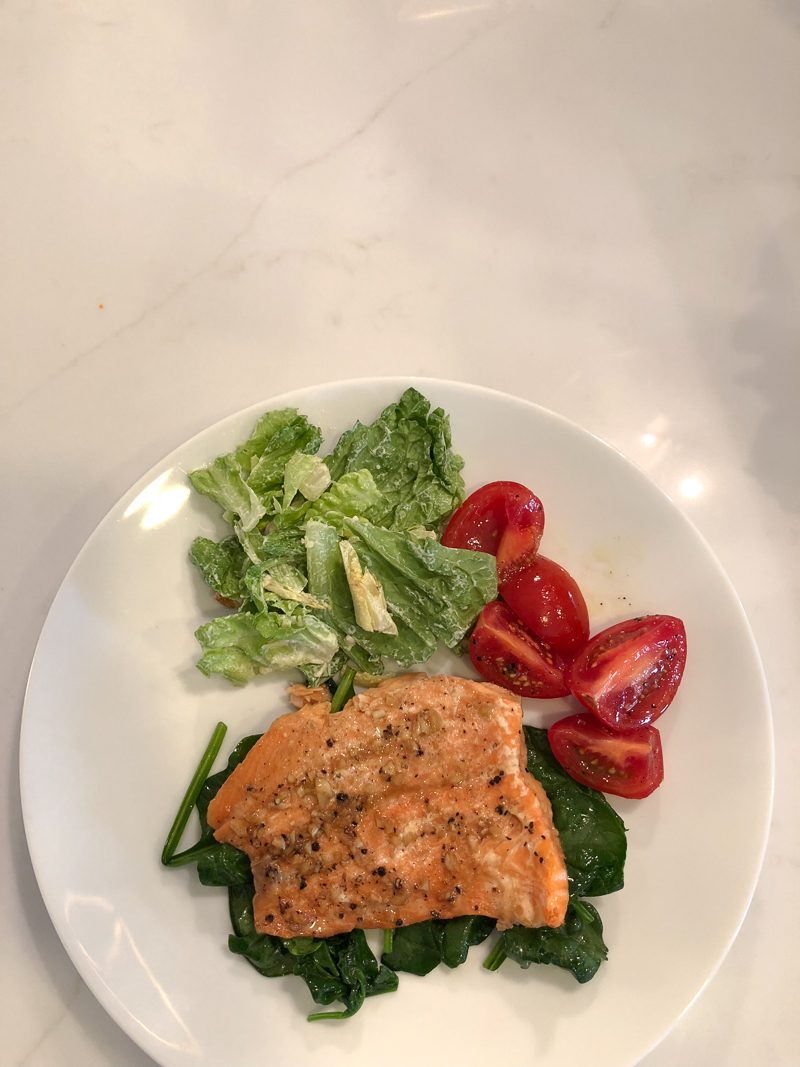 recipe via the recipe critic by Alyssa
I've been trying to focus on healthy meals for the family (more on that soon) and this one was a huge winner. This may be the best salmon recipe we've ever tried. No exaggeration. We served it over sauteed spinach with a side of fresh tomatoes (and Caesar salad to make my son happy). If you like salmon, this is a must try. It was extremely easy and the leftovers were fantastic for lunch the next day. Five stars from this family.
What is on your agenda for the day? I have a growing to-do list for this little blog of mine so I will spend much of the day working and then getting our meals planned for the week. Hope your day is productive and positive.