Let's do this, Monday. Our school has a "Spring Break" this week. Hmmm. With the rain coming down and no school work, this mom is going to need to get creative. Let's just say we have lots of time on our hands. In my head I dream of home projects and deep cleaning but in reality there is a lot of lounging going down. Can anyone else relate? Here is a quick look back at what we've been up to.
HAPPY HOUR AT HOME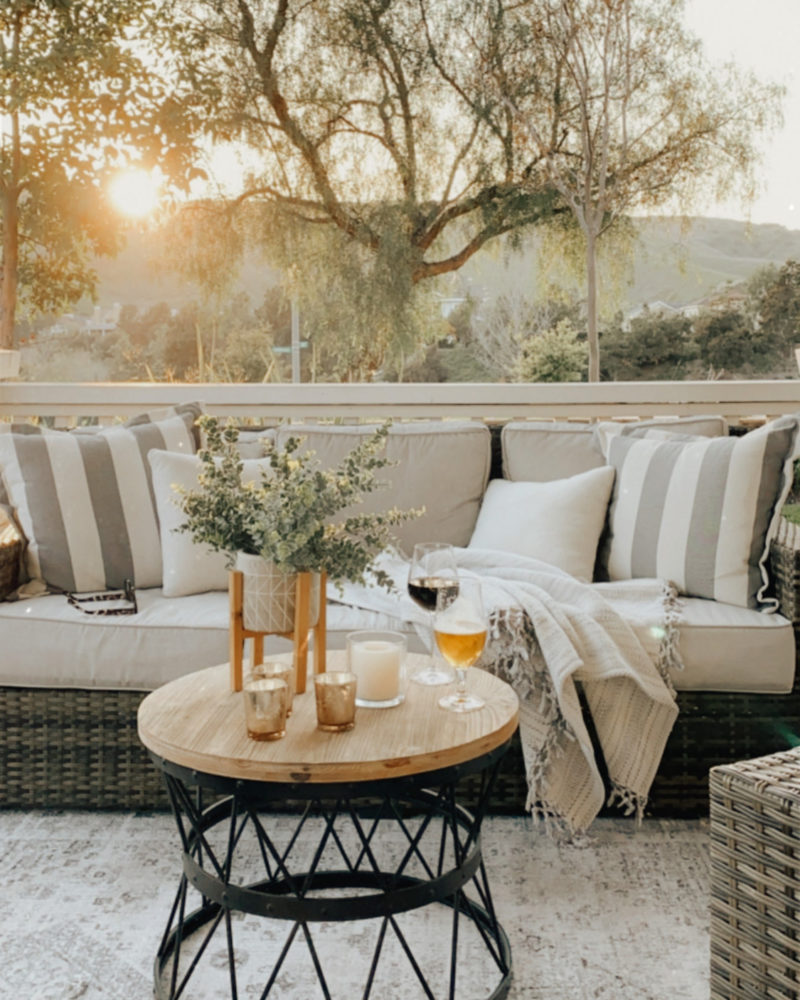 There is a large chance you will get tired of seeing this spot. It's really our saving grace right now. We are fortunate to have a porch and have been using it non-stop. During the day my husband uses it for phone calls because the kids are often on Zoom calls for class. Each time I post you all ask for sources and sadly most of it was thrown together or no longer available. The furniture is from a west coast brand called Living Spaces (no longer sold) and the table and planter were HomeGoods finds. The rug (which I absolutely love) can be found here. The striped pillows are from Target last summer.
Thankful for this guy. He calms me down when I start to struggle with all that is going on. We have decided that on Friday nights we will put on something other than sweats and have a "date" on the porch. It keeps the days from melting into one another. But let's be clear. . . dry shampoo still reigns supreme over here.
GET CREATIVE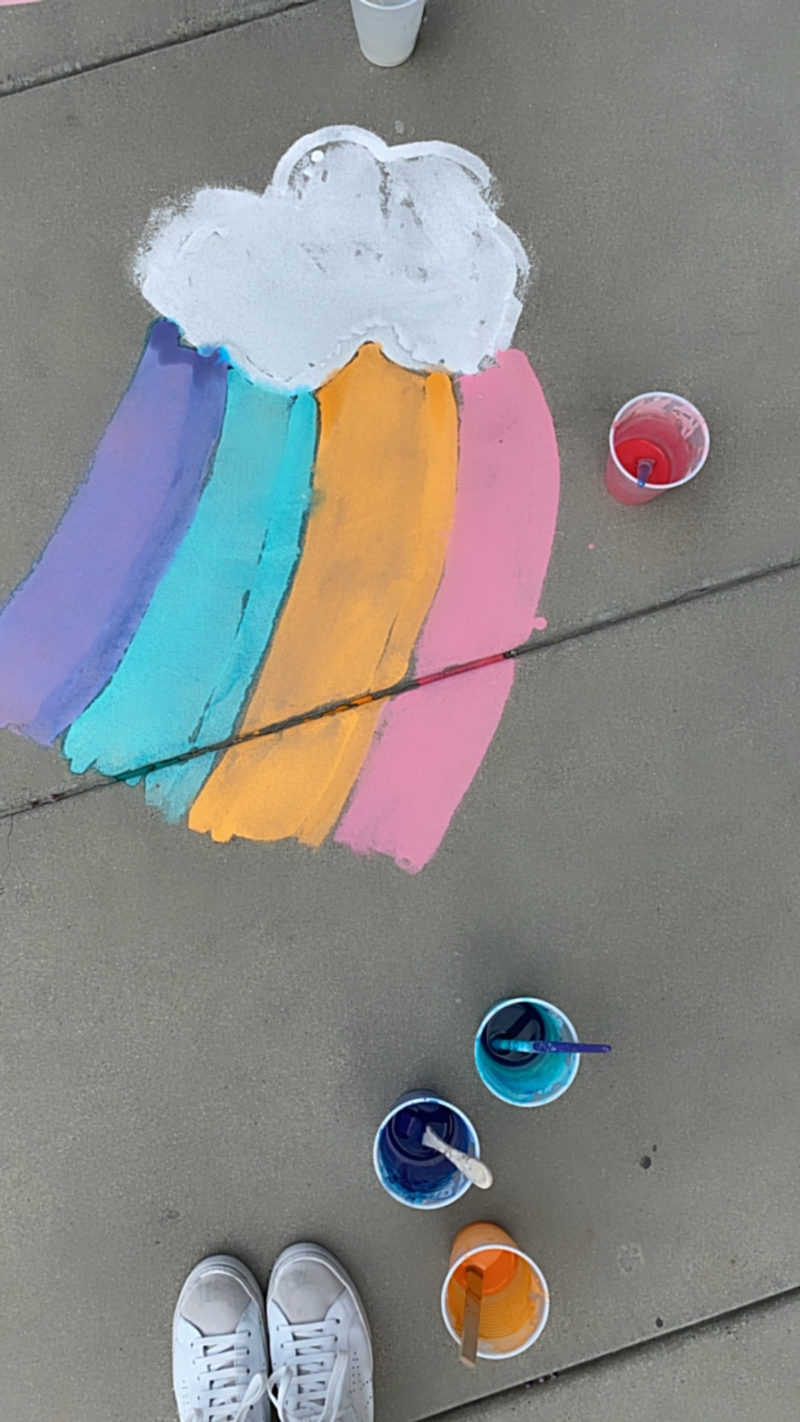 We spent most of Saturday on the driveway. Actually the two kids disappeared together and I found them out here painting. My daughter made chalk paint (sharing a post on this later this week) and it was so much fun. She painted for hours and he created a life size game board on the driveway for us all to play. Moments like these are pretty unique. I can't say this was happening before this scary time. I am grateful for these memories we are making.
NICK'S LAGUNA BEACH
Nick's Restaurants have such a soft spot in our hearts. My husband and I have celebrated many special occasions at Nick's in Laguna Beach as well as Nick's in San Clemente. The food is always top notch and the service superb. During these times, it breaks our hearts to see the restaurants closed. This past Saturday we in fact had something very special to celebrate so we picked up food from Nick's in Laguna. It felt really nice to leave the house and go for a drive. It is the only location open right now and they do a phenomenal job. Order ahead of time with their special takeout menu and they will hand you a tote bag from the patio. In fact you can park right in front and just hop out to grab your order. So easy and safe. Because it's at the beach you can park the car nearby and enjoy an ocean view from the car or take it straight home.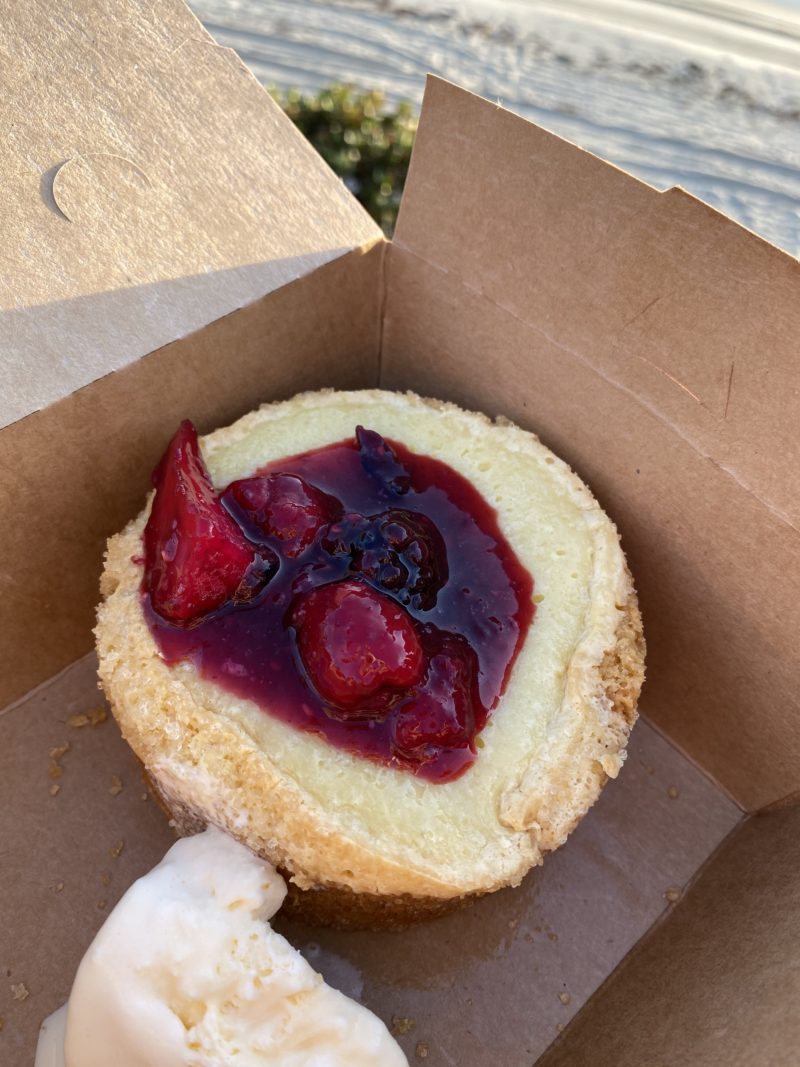 The warm butter cake is my very favorite dessert. You know I don't have a sweet tooth and yet this cake melts me every time. Perfect to split.
Nick's Laguna Beach is open Tuesday – Saturday 4-8 PM for takeout. 949-376-8595
THANK YOU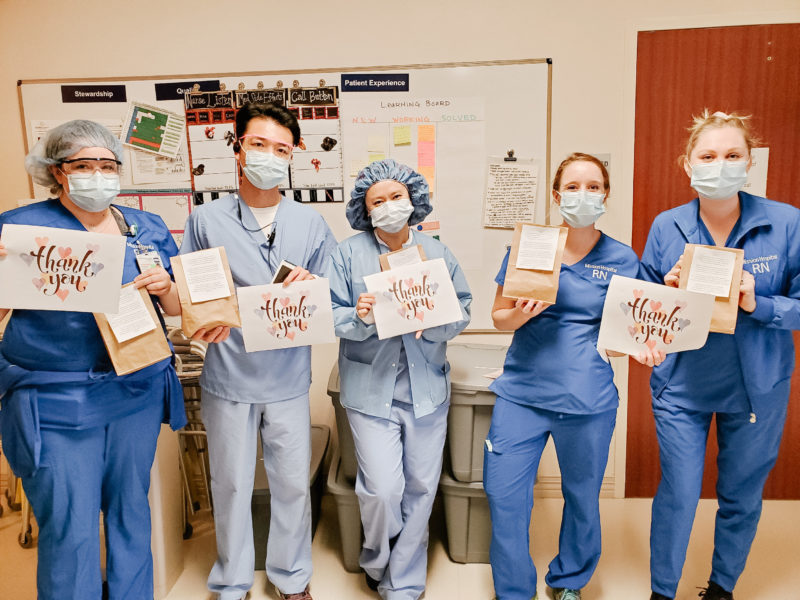 These special people are working around the clock at our local hospital. Across the country it's the frontline giving us all hope. We are so grateful. Many of you donated to our project and I wanted you to see the sweet photos. Actually have more to share soon. We were able to send out 100 care packages. Thank you for your generosity.
PALM SUNDAY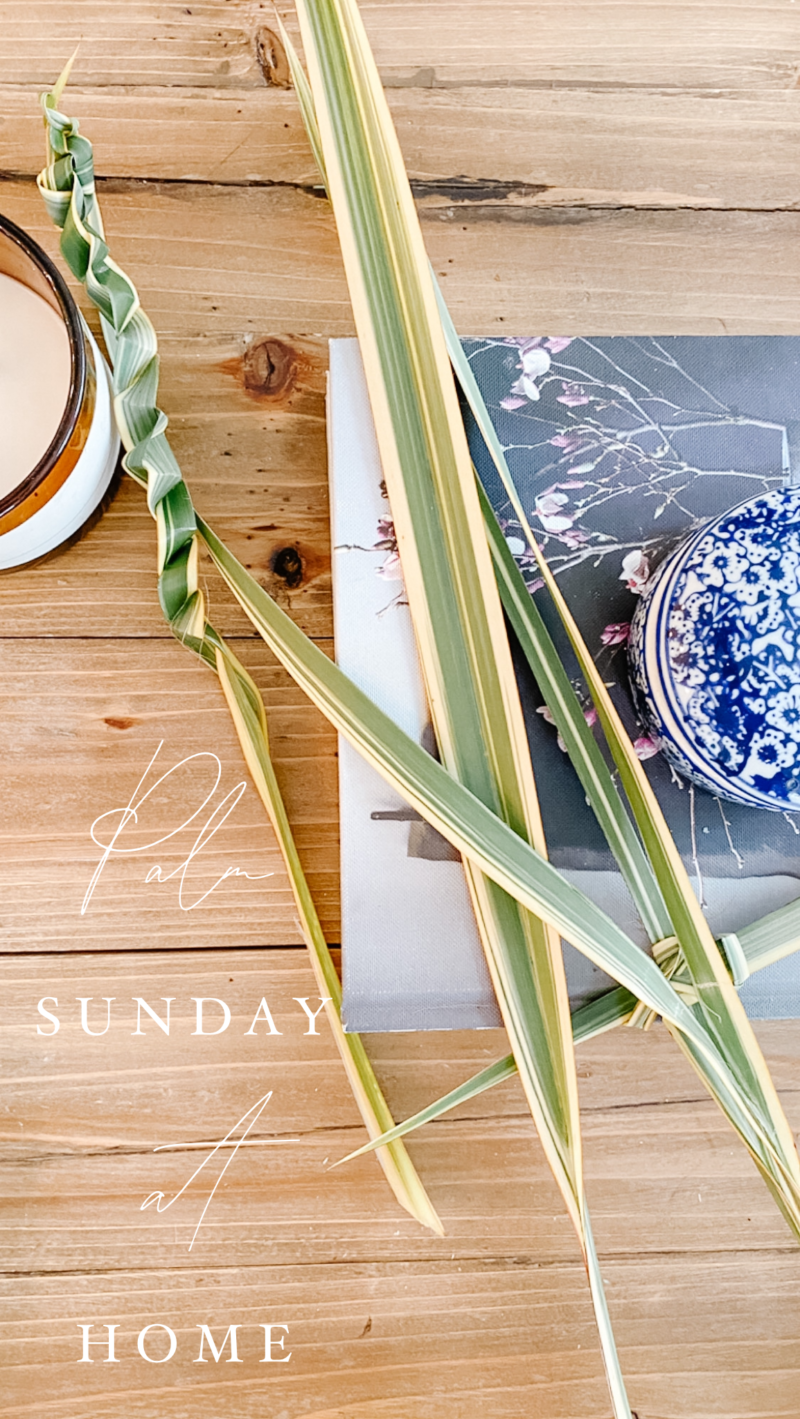 This was certainly a Palm Sunday like no other. We celebrated from our home with online Mass. I find myself looking more and more forward to these weekly services. Despite the circumstances, it makes me feel closer to our community. Especially as we head into this Easter week.
COLLEGE CREW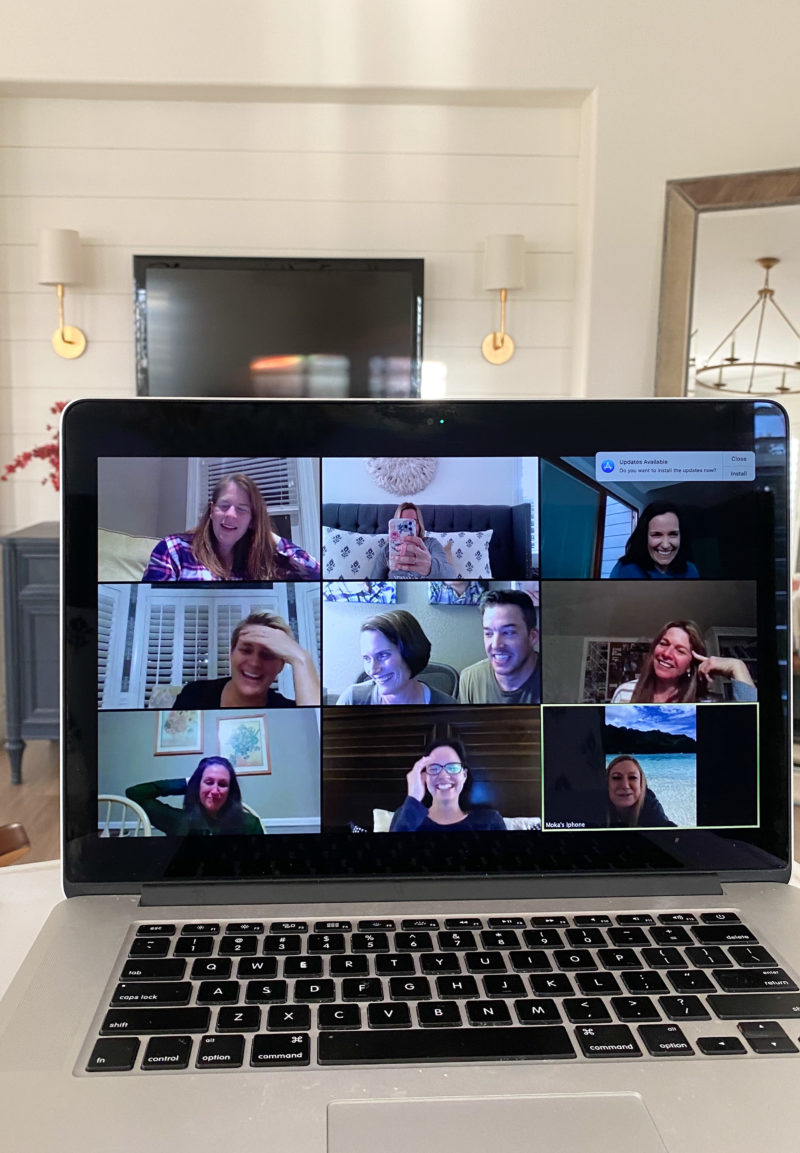 Loved getting together with my college crew. We were supposed to be on a vacation together so this will have to do for now. We have never done this before and a friend joked that it took a Pandemic for us to do this. Why? The technology has been around forever. Just one more lesson we are learning. Hoping to make this a more regular event.
RAVE REVIEWS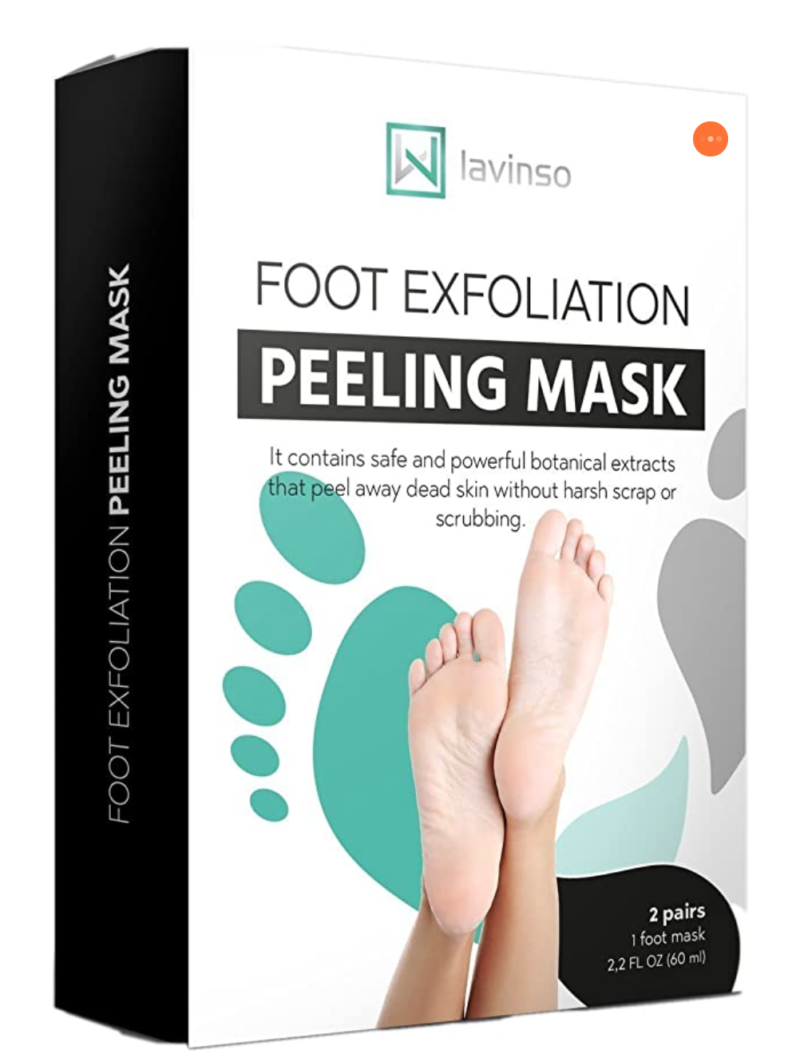 Ok, ladies. Holy cow. I was going to snap a photo of my feet but that felt super strange. This stuff is AMAZING. I am not just saying that. My friends encouraged me to try it and it took me until now to finally do so. It had been sitting under my sink forever. So not gonna lie, it's a bit of a process. And you'll want to live in socks for a full week. But my feet honestly look like they did when I was a teenager. So soft and smooth. I wish I had known about this years ago. A great time to give it a try since most of us are at home not going anywhere.
A FEW GOOD DEALS
Looking forward to this week's content. And if there is something you would like to see in a post, feel free to let me know below. Wishing you a week of healthy and sanity. Stay strong, mamas. We got this.