How was your weekend? Ours was a bit of a whirlwind and Monday came awfully fast. We spent some quality time as a family and enjoyed our son's first baseball game. The boys did so well. Always humbling when you begin your season playing an amazing team. Always astounded at the talent of young children. I don't remember sports being as competitive when I was young but maybe I just don't remember. The rain is coming down here and the coffee is flowing. Hope you're off to a nice start to the week. Here is our Monday Morning Wrap Up.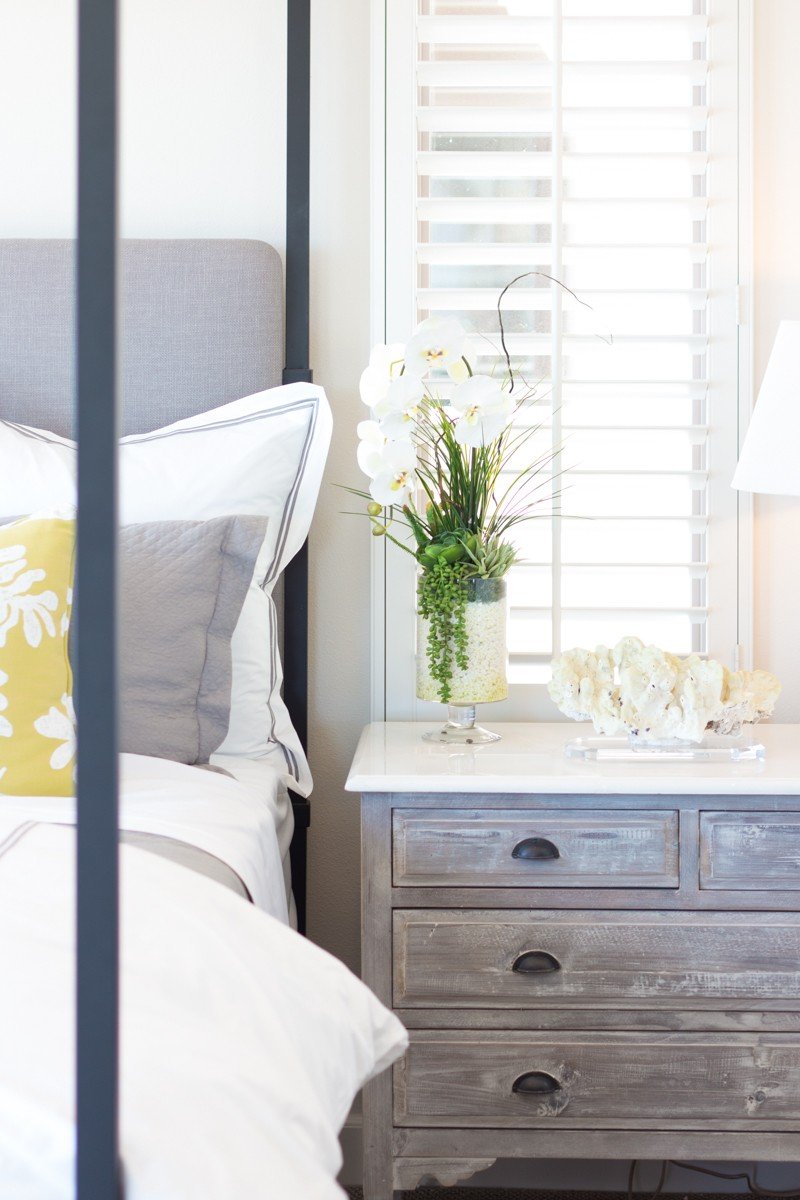 First up. Does anyone know where this beautiful nightstand is from? This is a room that I toured while looking at some nearby model homes. It's one of my favorite pastimes. But I fell in love with this nightstand. The finish actually looks very much like ours, but I sure love that white top. Fun pop of yellow on the white bedding as well.
My husband and son had a meeting at church this weekend which meant quality time for me and my girl. She is a connoisseur of hot cocoa and this one passed the test. Love spending one on one time with my daughter. It's amazing to reflect on how our conversations change over the years. Very proud of the young lady she is becoming.
Wanted to let you know that this dress is now being stocked in this gray color again. I love Lou & Gray and this dress honestly feels like pajamas. It is sooooo soft and that is no exaggeration. I am wearing an XS and anticipate this being a summer staple. The scarf can be found at Loft, too. Would be cute with a jean jacket or field jacket, too.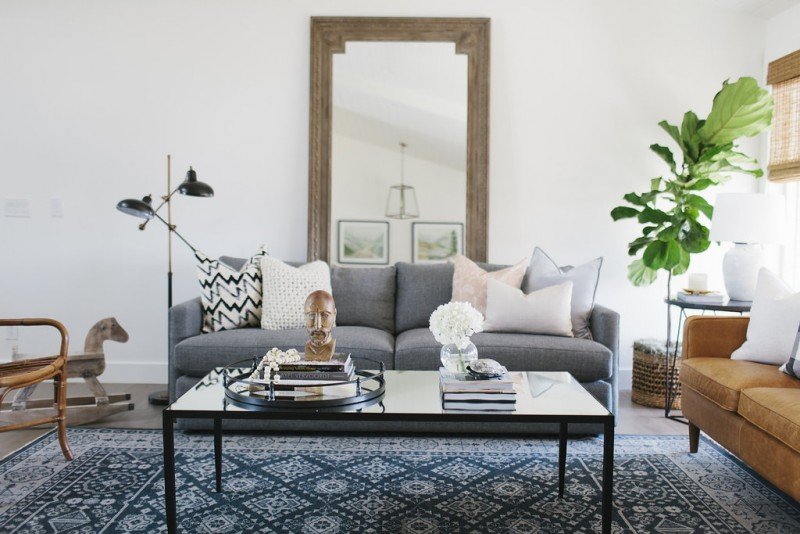 Have you seen this reveal from House of Jade Interiors? I adore them and every space they design. I can't stop staring at this room. And I long for a leather sofa so this has my name written all over it. You can see all of the amazing reveal here.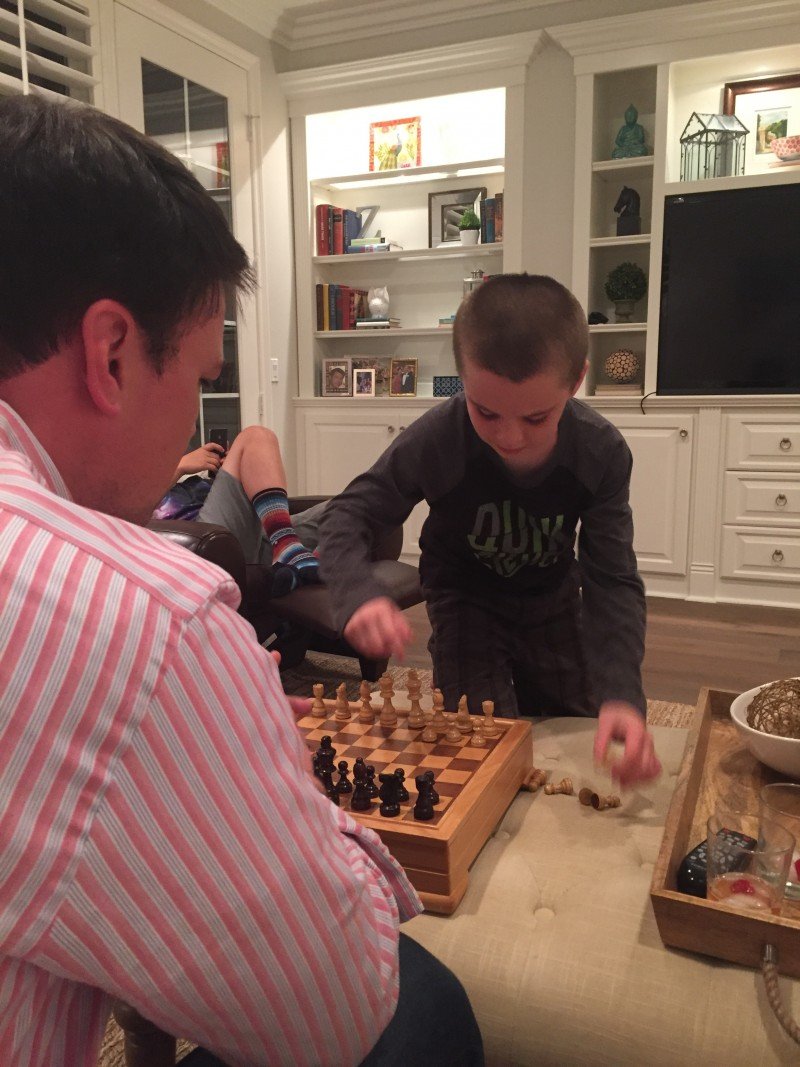 My niece is home from college for spring break so we were able to gather as a family last night at my sister's beautiful home for dinner. The boys got into a heated game of chess while the girls gabbed the night away.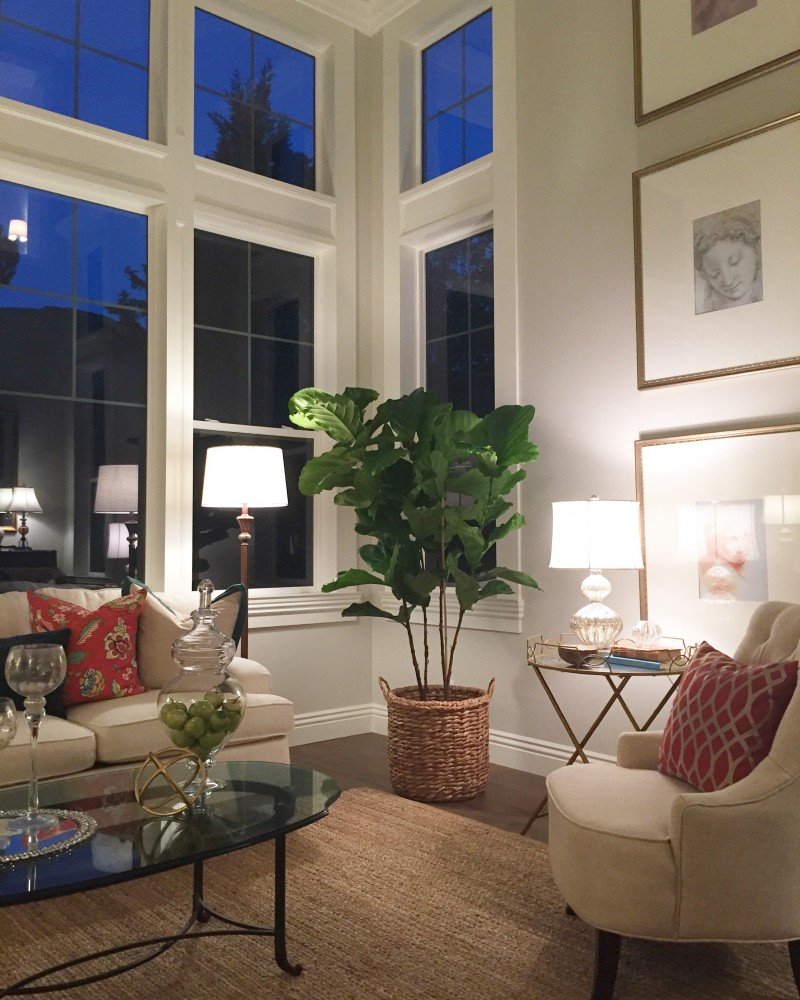 Isn't her home lovely. She has such talent and such a gorgeous home. I love when dinner is long over and we still sit and chat for hours over dessert. I think family dinners are so so important and they have been a huge part of our lives since we were babies.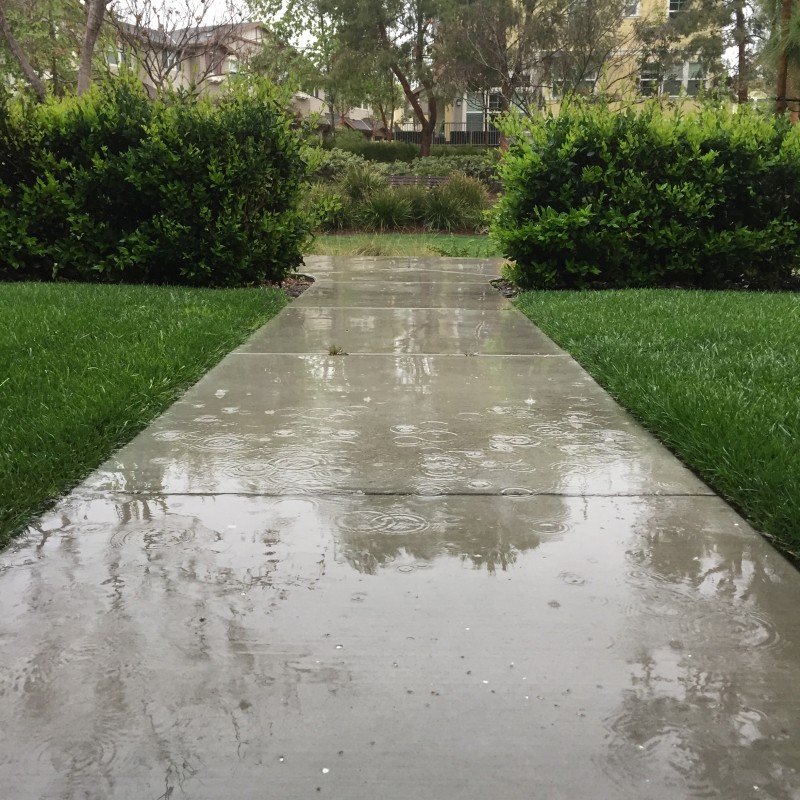 So nice to be warm and cozy inside the house while the rain comes down. The children were excited to use their umbrellas but I was secretly hoping we could keep everyone home and snuggle. One thing is for sure, we desperately need the rain and I adore how green everything looks.
Enjoy your Monday, my friends. I will be homebound tending to laundry and meal planning. Glamorous, I know!